World Cup 2018: 50 Soccer Sex Symbols And Marketing Machines To Watch In Russia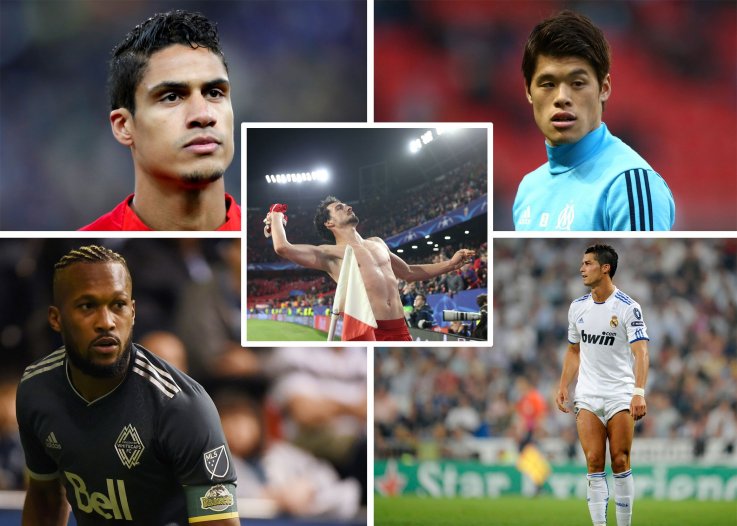 The 2018 FIFA World Cup is exciting for many reasons. Who will win? What surprises will there be? How many billions of people will watch? But there's one aspect of the games that isn't getting as much attention as it should: What players have the most going on in the form of marketing and heat?
The FIFA (Fédération Internationale de Football Association, English: International Federation of Association Football) World Cup is one of the biggest sporting events in the world. Billions of viewers from around the world tune in—or attend if you're so lucky—to see some of the best athletes in the world compete in a tournament that only comes around every four years. Since 1930, the FIFA World Cup has made stars and countless memorable moments, and 2018 is shaping up to be just as memorable.
Favorites to do well at the 2018 games, to be held in Russia and to run from June 14 to July 15, are Germany, Brazil, and France, but don't count out Argentina, Brazil, and Portugal. Bookmakers also see England, Uruguay, and Croatia as underdogs to watch. But as has happened in the past, sometimes the teams to watch go by the wayside, giving room for a surprise team to rise up the ranks and win, as happened in 1954 with then West Germany. Their win is considered one of the biggest upsets in World Cup history, with the Germans—who weren't even a professional league—came out of nowhere to take the title. So you never know what will happen at the World Cup.
Perhaps the biggest player participating in the 2018 games is Cristiano Ronaldo, playing for Portugal. At 33 years old, Ronaldo is one of the biggest athletes in the world and regarded as one of the best football players of all time. He's won countless awards, including three World Cups. Beyond football, Ronaldo is the definition of a marketing machine, with endorsement deals in the United States and internationally. And his heat meter is off the charts, with more Instagram followers than Beyonce. You know you're huge when you've got more followers than Beyonce.
So while you can comb through the players and teams to watch, what we really want to know are what players are marketing machines and whose heat meters are off the charts. We combed through a lot of players to come up with 50 of the best players whose marketing game is strong and/or has a heat meter that's just as strong. Slide through to see which players made the cut.