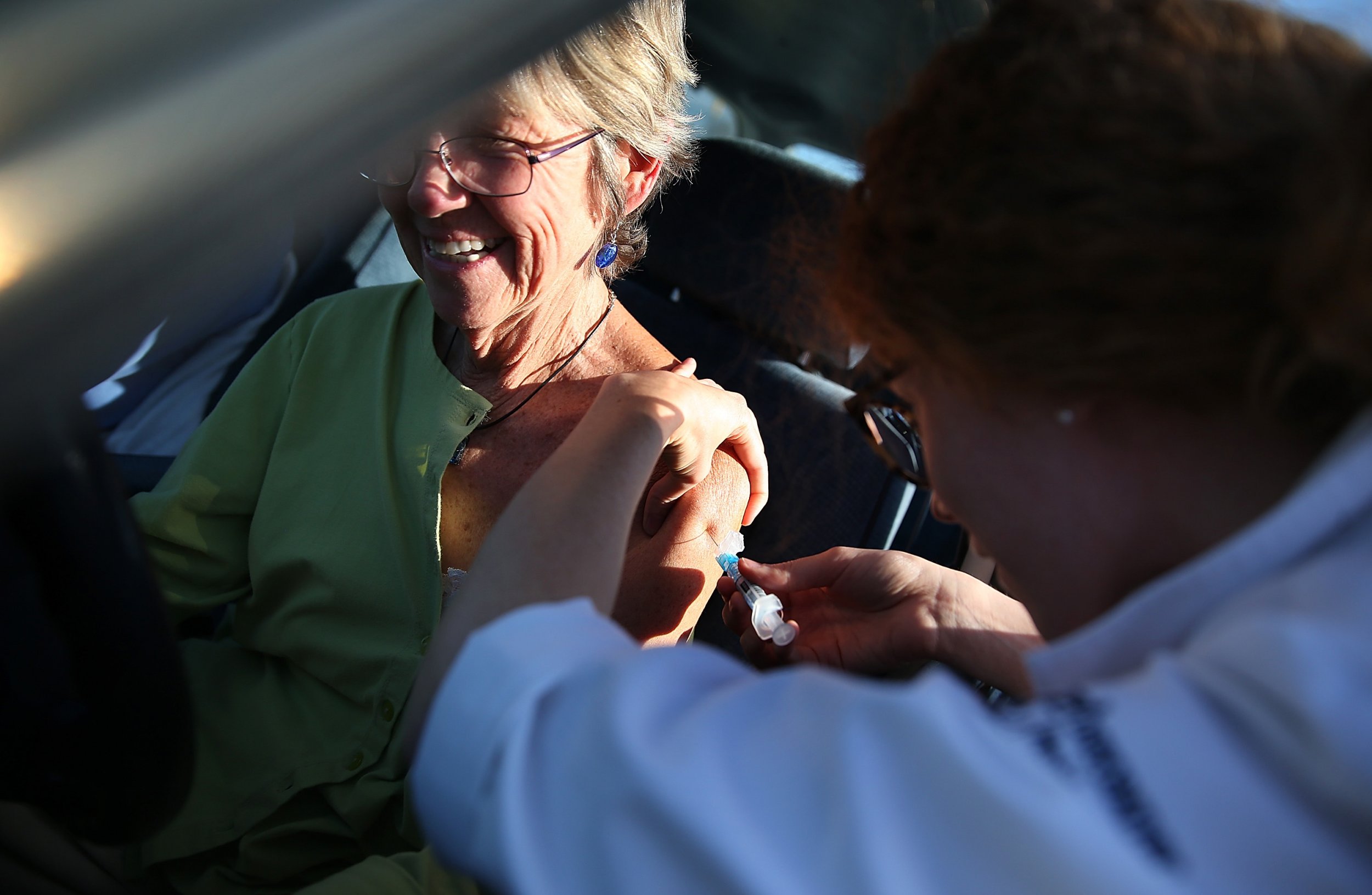 For the first time this season, flu is widespread in every state in the continental United States, according to a Centers for Disease Control and Prevention media briefing on Friday. (The District of Columbia is an exception.) This week's data is also the first time the proportion of deaths linked to the flu and pneumonia has crossed what the CDC sets as its "epidemic" threshold.
"Nationally, the flu season may be peaking now," said Dr. Brenda Fitzgerald, the director of the CDC, during the media briefing. "However, we know from past experience, it will be many more weeks for flu activity to slow down."
This year's flu season has been markedly worse than those of the last few years. The number of people seeing health care professionals because of influenza-like illnesses—defined as a fever over 100 degrees Fahrenheit with a cough or a sore throat—is nearly double as many as last year. The last time the percentage of visits was this high was in the 2014-2015 flu season.
And while the CDC believes there is enough supply of flu-fighting antiviral drugs to cover the country's needs, some areas where there's been a lot of people getting sick are running low. Some manufacturers have been reporting delays in filling orders, according to Dr. Dan Jernigan, the director of the influenza division of the National Center for Immunization and Respiratory Diseases and a captain in the U.S. Public Health Service
"CDC has been in regular contact with influenza antiviral manufacturers regarding supply and other issues," he said.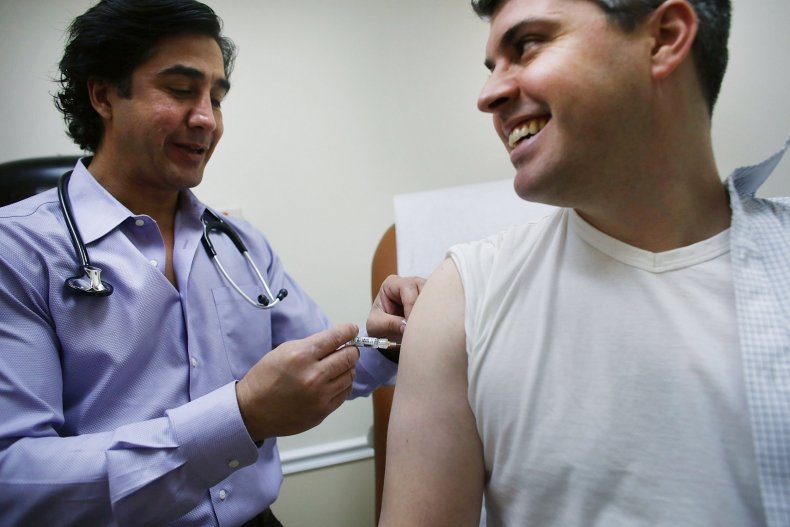 Part of the reason people are concerned about this year's season is because of the type of virus that is circulating. The strain of influenza A responsible for most of the illness seen so far is called H3N2—which experts say is associated with higher rates of hospitalizations and deaths than other strains. It is also more difficult to vaccinate against; some estimates indicate this year's shot may only be 10 percent effective.
The effectiveness of the vaccine was also lower in 2014-15, Jernigan said. "We are very well aware that we need to have better flu vaccines."
Although the flu season may be peaking now, there will likely be a second wave of a different kind of flu called influenza B, Jernigan said—so vaccination is still worthwhile. "We have a lot of flu season to get through still," he said. "There's never a mild flu season, and this season is on the more severe side."
As of this month, more than 151 million doses of flu vaccine have been shipped.
"Someday, of course, we hope to have a universal flu vaccine, one that attacks all influenza type viruses and provides protection that lasts for years," Fitzgerald said. Until that kind of a vaccine is available, still—get the flu shot that does exist.