The 2018 World Press Photo of the Year contest: And the Nominees are...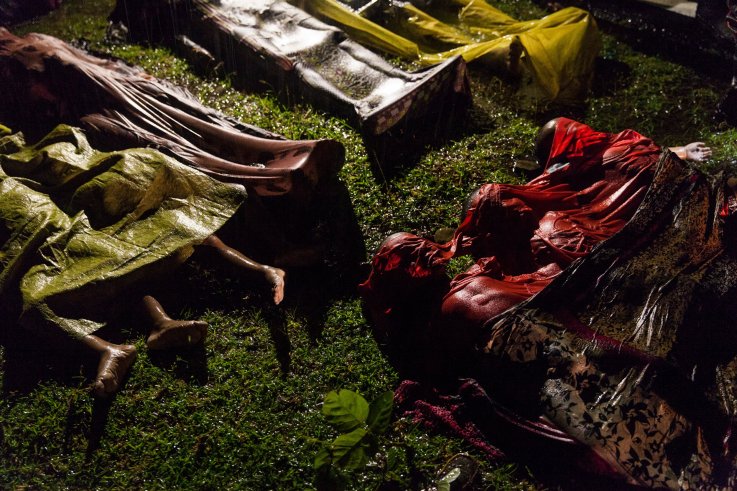 An image of a masked protester engulfed in flames as he protested the government of Venezuelan President Nicolás Maduro was named as the World Press Photo of 2017. The photo by Venezuelan photographer Ronaldo Schemidt took the top prize for his image of the demonstrator who caught fire after a motorcycle exploded during a violent protest.
"It's a classical photo, but it has an instantaneous energy and dynamic," Magdalena Herrera, director of photography at Geo France and the chair of this year's jury, told The Washington Post. "The colors, the movement, and it's very well composed, it has strength. I got an instantaneous emotion."
Whitney Johnson of National Geographic, also a member of the jury, said the protest picture was "quite symbolic." "The man, he has a mask on his face. He's come to sort of represent not just himself and himself on fire, but sort of this idea of Venezuela burning," Johnson told The Post.
Update: See the winners in this Newsweek gallery.
The World Press Photo Foundation announces its top picks in its international contest every year. The competition is considered one of the most prestigious photography awards in the world, bringing professional images and the stories they tell to millions of people. "The annual photo contest rewards photographers for the best single exposure pictures contributing to the past year of visual journalism," the foundation states on its website. "Whether entered as singles or stories, these pictures are judged in terms of their accurate, fair, and visually compelling insights about our world."
The winner is awarded a cash prize of 10,000 euros and a free trip to Amsterdam during the World Press Photo Festival.
The second-place win was awarded to Ryan M. Kelly for his photo of a car plowing into a crowd of demonstrators during a "Unite the Right" rally in Charlottesville, Virginia, on August 12, 2017.