Over three decades ago, music critic Greg Tate co-founded the Black Rock Coalition (BRC), an organization dedicated to both promoting black rock bands and righting a historic wrong. While African-American stars such as Chuck Berry and Little Richard pioneered key elements of rock 'n' roll in the early '50s, the genre became overwhelmingly associated with white artists by the mid-'60s, leaving many black listeners and musicians feeling angry, alienated or both.
In just the past few years, a shift has occurred, one that helps young black rock acts succeed in ways that would have been impossible when the BRC began. "The younger black person getting into music now would be much more encouraged," Tate says. "This is a great moment to be a genuinely 'weird' black artist."
Tate isn't talking Bootsy Collins weird. He means those artists "weird" enough to buck assumptions about what kind of music black players can market. Some of the most commercially potent and critically celebrated rock stars of the day include artists like Gary Clark Jr., a 33-year-old blues rocker who is arguably the top young guitar hero of the moment. He's bolstered by two Billboard top 10 albums, and his cover of the Beatles' "Come Together" is a rock radio staple.
Virginia-born garage rocker Benjamin Booker has earned some of the most glowing reviews of 2017 for Witness, released on ATO, Dave Matthews's label, while Alabama Shakes, a multiracial band fronted by a black woman, Brittany Howard, has two gold albums and three Grammys, as well as a 2018 nomination for best American roots performance for "Killer Diller Blues." (In a coincidence, this year the Rock & Roll Hall of Fame will induct Sister Rosetta Tharpe, an African-American artist who influenced Little Richard and Elvis Presley, as well as Howard.)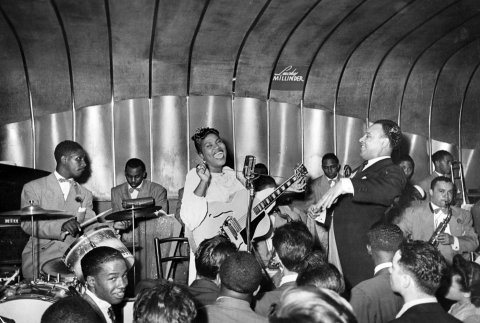 Meanwhile, in the U.K., classic-rock-style artist Michael Kiwanuka, whose parents are African, hit No. 1 with his latest CD, Love & Hate, while the Heavy, fronted by black singer Kelvin Swaby, has scored an international hit with "How You Like Me Now?"—made ubiquitous by a Kia car ad.
The New Model
But here's the caveat, and it's a highly ironic one. A greater number of black rockers have been breaking through just as the genre has been pronounced dead, reflecting rock's cultural and financial eclipse by hip-hop, R&B, pop and dance music. "There's less money in rock 'n' roll than there has been since before the Beatles in 1965," says music historian Nelson George. "There's a power vacuum, and these bands have moved in to fill it."
That they've managed to do that speaks not only to their undeniable talent but also to a foundational shift in the music industry's structure. In the past, the gatekeepers at the major labels and radio controlled the kinds of bands people were exposed to. Now, "through streaming and YouTube, people have access to far more music than they ever had before," says Jocelyn Cooper, co-organizer of the Afropunk festival, a 12-year-old, international event dedicated to all forms of alternative black music.
"The old record company people could never figure out how to market black rock artists, but they're gone, and that has leveled the playing field," Cooper says.
By contrast, during the '80s, when the BRC supported successful African-American groups like Living Colour, Fishbone and Bad Brains, those bands were in the precarious position of owing their market access to a single corporation, Sony. Several years after the label signed the groups, Tate recalls, word came down from the top ranks to their A&R man that "your 'black rock experiment' is over."
Contemporary stars like Clark and Alabama Shakes have been able to sidestep such power concentrations, in part, by maximizing the new music business model, which is based on building audiences through relentless touring, grassroots marketing and low budgets. Aiding them in this mission have been adventurous new avenues of exposure, like NPR's widely heard music programs and in Kiwanuka's case, the inclusion of his music on popular streaming TV shows, like Netflix's The Get Down and HBO's hit Big Little Lies. For the latter, his song "Cold Little Heart" became the soundtrack's most searched song on the popular app Shazam.
Tate believes larger cultural moments also factor in, like the Black Lives Matter movement. "It's the movement de jour for this generation," he says. "And that audience listens to this music."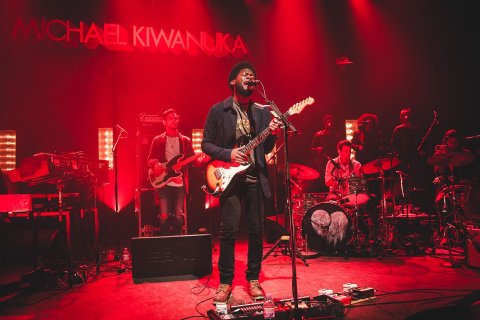 Disconnect Between Artist, Audiences
Even so, the fan base for rock remains overwhelmingly white, frustrating some black rockers who yearn to see more color in their crowd. Kiwanuka deals with this issue directly in "Black Man in a White World," the first track off his latest album. "Black people rarely come along to my concert," Kiwanuka says. "There's a disconnect."
It's a feeling Booker knows well. "When I was a teenager, I would go see Keb' Mo', and it would be me and 500 white couples in their 60s," he says. "When I do shows, I always end up talking to the black kids in the audience because there are only a few of them."
Journalist Laina Dawes wrote about a similar experience in her book, What Are You Doing Here? A Black Woman's Life and Liberation in Heavy Metal. "As a metal writer, I would get side-eye from a lot of people," she says. "I grew up in the '80s, listening to the Stones and the Clash. At the record store, buying a Judas Priest record meant being laughed at. The white salesperson would say, 'Why are you buying this?' At the same time, black people mostly think you're an Uncle Tom. There's dysfunction on both sides."
Dawes believes things are getting better, in part because what fans buy and listen to today is no longer a public act necessarily. "Now, black young kids can listen to a variety of genres in their bedrooms, downloading the music without anybody knowing," she says. And even if the black audience for rock remains small, it's expanding. "My book came out almost five years ago, and it's amazing how many more black kids from across the world are into extreme underground heavy metal now."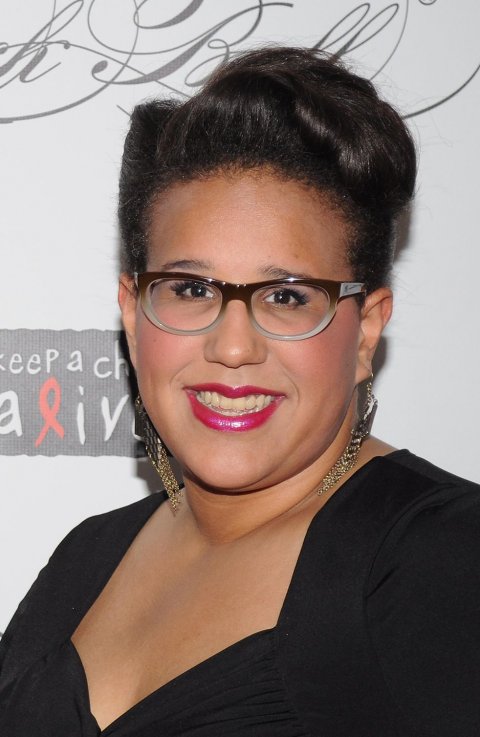 It frustrates Dawes, however, that rockers of any race are still marketed overwhelmingly to white audiences. In the case of Alabama Shakes, George finds it interesting that no pictures of the band appear on the covers of their two albums. According to Cooper, Alabama Shakes' management has rebuffed repeated requests from Afropunk to play the festival.
"That band could have a much larger black audience, but the dots are not connecting in their marketing," George said. "If you go to Afropunk, the majority of the fans there are young women. A black woman playing a guitar is a mammoth opportunity to make her not just a musical figure but an aspirational figure. The fact that she's a big woman is an asset—so many black women would identify with her."
The spread of black rock bands and audiences will likely get help from the success of alternative acts like Sampha, Janelle Monáe and SZA (currently a Grammy nominee for best new artist). While they don't play "rock" in any formal sense, they are expanding the notion of what black musicians play.
"Artists get influenced by other artists," Kiwanuka says. "When they notice that guy is making the music he wants to make, they say, 'Now, I'm going to do that.' One day, you might have a modern MC5 punk band that's all black."