Take a look around at your fellow humans—this may be as good as it gets. We have reached our peak in terms of lifespan, athletic performance and height, according to a new survey of research and historical records. And, the researchers add, we may only go down from here, thanks to constraints placed upon humans by environmental problems.
"These traits no longer increase, despite further continuous nutritional, medical, and scientific progress," said Jean-François Toussaint, a physiologist at Paris Descartes University, France, in a press release. "This suggests that modern societies have allowed our species to reach its limits."
For the study, published in the journal Frontiers in Physiology, a team of French scientists, including Toussaint, from a range of fields analyzed 120 years' worth of historical records and previous research to gauge the varying pace of changes seen in human athletic performance, human lifespan and human height. While, as they observe, the 20th century saw a surge in improvements in all three areas that mirrored industrial, medical and scientific advances, the pace of those advances has slowed significantly in recent years.
The team looked at world records in a variety of sports, including running, swimming, skating, cycling and weight-lifting. Olympic athletes in those sports continually toppled records by impressive margins from the early 1900s to the end of the 20th century, according the study. But since then, Olympic records have shown just incremental improvements.
We have stopped not only getting faster and stronger, according to the study, but also growing taller. The French researchers used data gathered by a network of health scientists known as the NCD Risk Factor Collaboration (NCD stands for noncommunicable diseases). Their numbers showed a significant increase in height (more than 3.5 centimeters, or 1.37 inches) in both men and women from 187 countries, when comparing those born in 1896 to those born in 1996. But data from the last three decades suggest that heights have plateaued among high-income countries in North America and Europe.
No matter how well we may eat, at some point our genetics become a limiting factor, said Toussaint. "We won't be able to be as tall as the California sequoias," he told Newsweek. "We have grown taller, but our genome doesn't have the capability to continue growing taller and taller."
Our height ceiling is evident even among some of the tallest members of humanity—basketball players. Toussaint and his colleagues analyzed height data of NBA players since the 1920s and found that, while we still may have towering ball handlers like Kristaps Porzingis (who is 7 feet 3 inches tall), the data show the mean height of NBA players has plateaued for the past 20 years.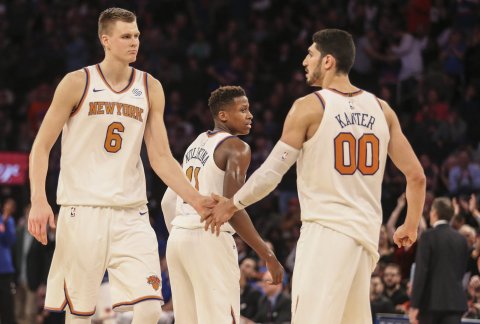 In some African countries, adult human height averages have actually decreased over the last 10 years, according the new study. Toussaint says that's an indication that environmental conditions may be causing human progression to slide backward. "This suggests some societies are no longer able to provide sufficient nutrition for each of their children and maintain the health of their younger inhabitants," Toussaint said in the release.
As for our human lifespan, it's hard to imagine that anyone could exceed Jeanne Calment, a French woman who was 122 when she died in 1997. Toussaint and his co-authors believe not many will. Life expectancy in high-income countries rose by about 30 years from 1900 to 2000, according to a National Institutes of Health study cited by the authors, thanks to better nutrition, hygiene, vaccines and other medical improvements. But we may have maxed out our biological limit for longevity.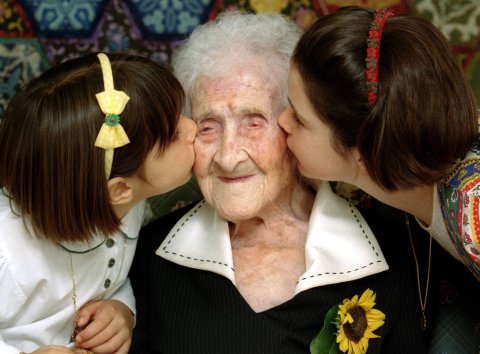 The researchers found that in many human populations, says Toussaint, "it's more and more difficult to show progress in lifespan despite the advances of science." As climate change delivers more frequent heat waves and other harsh weather, Toussaint says the elderly could become vulnerable and average lifespans may continue to dip in some countries.
Not everyone agrees. Some experts think at least a few of us—the super-agers—will continue to stave off the grim reaper for longer and longer. McGill University biologist Siegfried Hekimi co-authored research in June 2017 suggesting there may be no detectable limit to human lifespan. "We don't know how much lifespan depends on our living conditions," Hekimi told Newsweek by email. "But it still looks like lifespan is increasing in response to better living conditions for those people whose living conditions keep getting better."
As for our physical performance, Hekimi also believes we can do better there, too. His clue? The fact that performance-enhancing drugs have been shown to markedly improve athletic performance. Doping may not be a legit way to break records, but Hekimi argues that the fact that it works, "suggests that there is room for improvement."