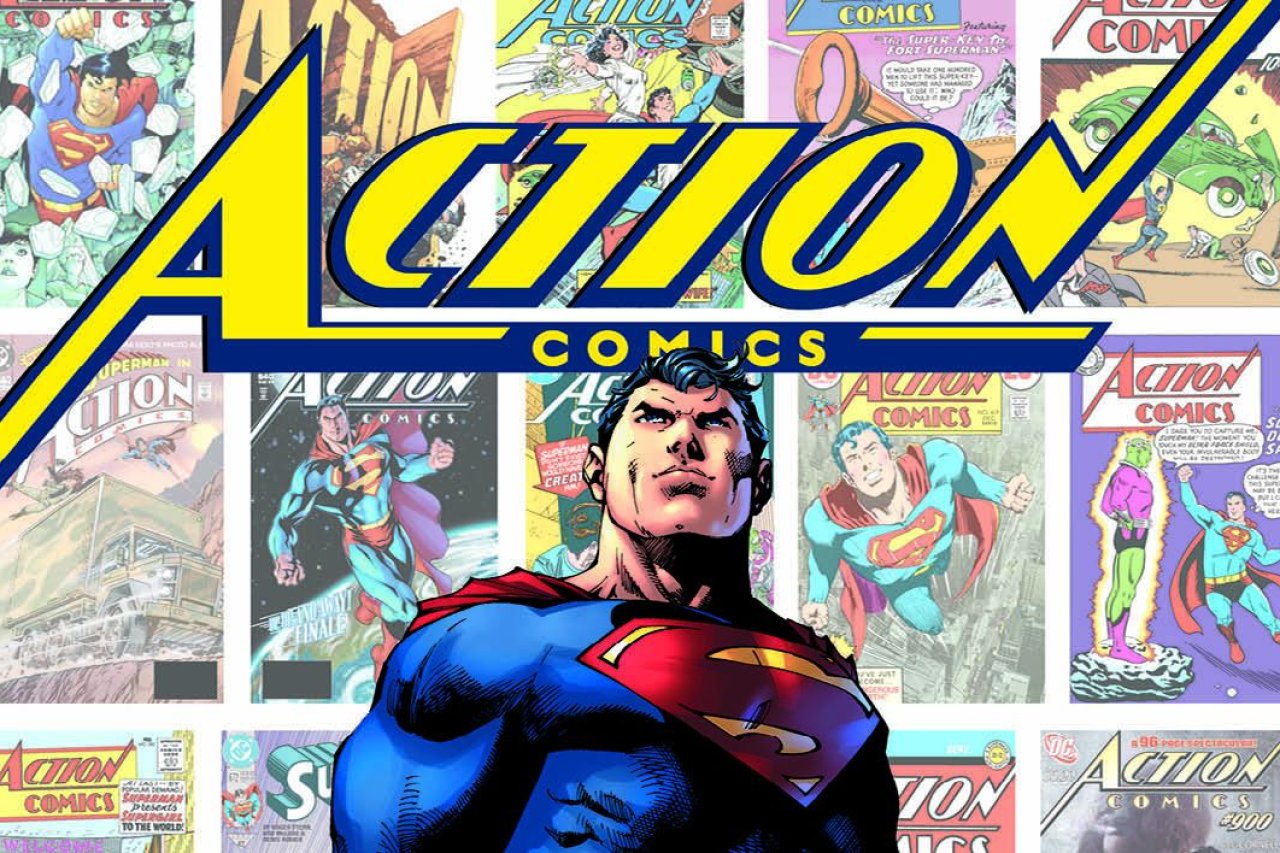 Comic books were never meant to last. In the early 20th century, they were disposable, the lowest of the low arts: garish and lurid, printed on pulpy newsprint with smeared colors, produced by exploitative publishers and read by mindless children and degenerate adults.
But on April 18, 1938, everything changed: Action Comics #1 hit newsstands and the world was introduced to Superman. Created by Jerry Siegel and Joe Shuster—two young guys out of Cleveland—the character was so primal, so evocative, so revolutionary, that he instantly connected with readers (kids and adults alike), altered the fortunes of the lowly comic and birthed a whole new concept: the superhero. Without Sigel and Shuter's imagination, without Superman—indeed, without Action Comics—our pop culture landscape would be unrecognizable.
Fast forward 80 years, and Action Comics is still making history. In a few weeks, it will hit a milestone that once seemed inconceivable: 1,000 issues. Last week, DC Comics revealed details of the comic, which will hit stores April 18. On the same day, the publisher will release a hardcover companion book, Action Comics #1000: 80 Years of Superman. And Newsweek can now exclusively announce that it will include a long-lost Siegel and Shuster Superman story.
Curated by longtime DC writer and editor Paul Levitz (75 Years of DC Comics: The Art of Modern Mythmaking), the tome reprints seminal Action Comics stories from the title's 80-year history, such as Superman's first appearance (Action Comics #1) and the debuts of Toyman (#64) and Supergirl (#252). "There's a real emphasis on firsts," Levitz told Newsweek. "I thought that was important for something that was a celebration of Action Comics because it is, in so many ways, the quintessential first for the industry."
But more than another greatest-hits collection, the book intersperses essays that provide critical and insightful commentary on Superman and his legacy, from writers like Tom DeHaven (It's Superman!), Larry Tye (Superman: The High-Flying History of America's Most Enduring Hero), Gene Luen Yang (New Super-Man) and David Hajdu (The Ten-Cent Plague). Jules Feiffer (The Great Comic Book Heroes) wrote the introduction, while Laura Siegel Larson, Jerry Siegel's daughter, contributed an appreciation of Action Comics.
Siegel and Shuster are also represented in perhaps the book's most exciting element: a 12-page, unpublished Superman story from 1945. The material—saved from the DC trash bins by Marv Wolfman (Teen Titans) while touring the publisher's offices as a young fan—will finally be available in Action Comics #1000: 80 Years of Superman. It was drawn by artists in Shuster's studio and likely written by Siegel. Levitz said lawyers found checks that prove Siegel was paid for the script, though no one can verify the authorship beyond those receipts. "We're being a little cautious in how we phrase it," Levitz adds. "There are no records worth a damn."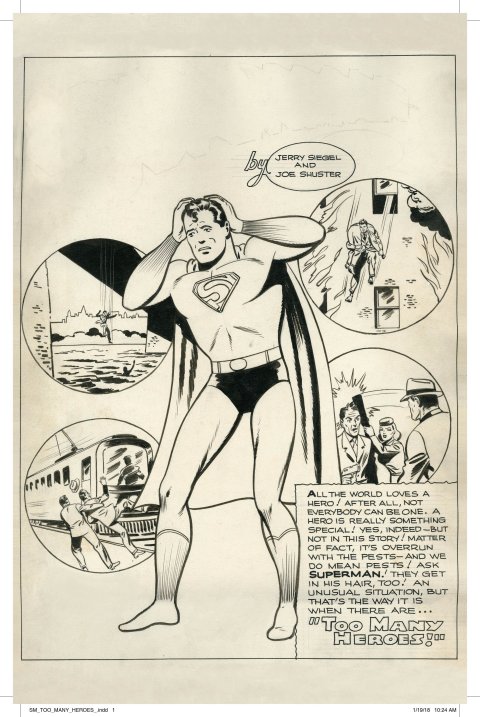 The story's inclusion is a fitting tribute to the two men who created one of the world's most seminal works. "In all of the history of literature, there are only five fictional characters known to every man, woman and child on the planet," science-fiction author Harlan Ellison wrote in 1988. "Mickey Mouse, Sherlock Holmes, Tarzan, Robin Hood...and Superman."
And yet, Siegel and Shuster were chewed up and spit out by American copyright law. The three-panel version of their story: The duo were paid $130 for their initial Superman idea, spent decades fighting for their rights as Superman's creators and were at the edge of destitution before finally receiving a pension from the publisher, along with the restoration of their creator credits.
Siegel and Shuster's complicated history with Superman—and their inability to share in the rewards of his success—soured them on the character. But "in later years," Levitz said, "they took such joy that this thing that was a moment of their childhood and then many years of work as grown men could live on and they could have a front row seat to watching people care."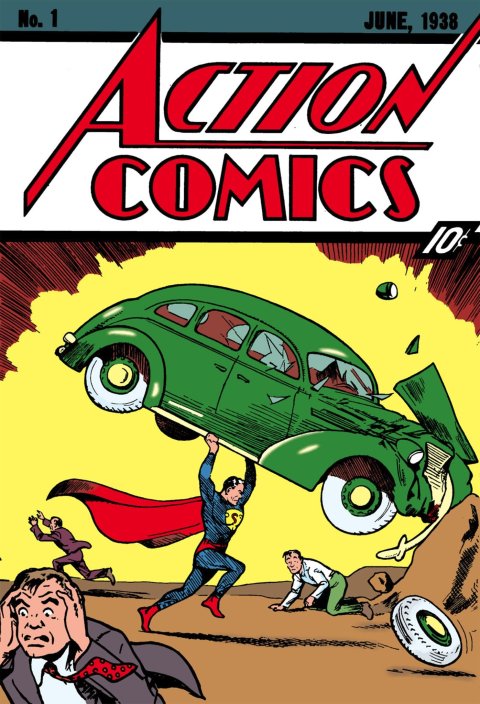 Eight decades after Action Comics #1 leapt off newsstands with its seductive, brilliant cover, our relationship with Superman has gotten complex. In an ironic age, Kal-El's earnestness can seem stodgy, and there are those who feel Superman should hang up the cape. He's not dark enough. He's boring. He's unnecessary.
Wrong, all of it. Just ask the kid who finds an inner confidence by tieing a red towel around his neck. Or the immigrant who finds a kindred spirit in the refugee who escaped the dying planet Krypton. Or the soldier who finds a bulletproof mascot in the Man of Steel.
"Superman is us," science-fiction author Ray Bradbury wrote in 1987, "and we are Superman." Thirty years later, that's still true—and the Action Comics #1000 celebration is a testament to the character's relevance and permanence.