In America, The Insult has been nominated for an Academy Award for best foreign language film. It is the first time Lebanon has had a horse in the Oscar race, a rare moment of artistic recognition for a country better known for a savage civil war that pitted Christians against Muslims and their Palestinian allies.
But don't expect parades in Lebanon. Theaters in predominantly Muslim West Beirut are boycotting The Insult, as are Palestinians on the West Bank. And left-wing critics are campaigning to get the film banned throughout the rest of Lebanon.
Ziad Doueiri has come to expect this mixture of acclaim from abroad and opprobrium at home. Last September, after winning international praise for his film The Attack, the Lebanese director flew back to Beirut, where authorities stopped him at the airport and ordered him to appear before a military court to answer charges of treason. The reason: He had shot that film in Israel, enemy territory that is off-limits to Lebanese citizens.
Doueiri, 54, who also holds U.S. citizenship, had informed Lebanese authorities of his intention to film in Israel using his American passport, so he was released. Still, it was an unnerving episode for the filmmaker, particularly because he had returned to Lebanon more than a dozen times without incident since the movie's release. And it highlighted a fierce debate over the way Arab artists should deal with politics, Israel and historical memory that has prompted some critics to call for a boycott of Doueiri's movies. "Go see my films, throw a tomato at the screen; that's your right," he says. "You can hate my movies as much as you want. But you can't ask other people not to see my movies."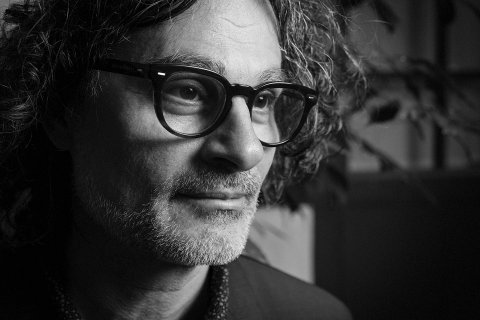 Doueiri's work is reminiscent of that of the Iranian director Asghar Farhadi, whose suspenseful explorations of knotty ethical issues, like the emotionally wrenching divorce in the Oscar-winning A Separation (2011), have met with similar censure in his home country. The Insult, set in modern-day Beirut, shows how a personal slight can escalate into a conflagration that threatens to consume all of Lebanon. But it also demonstrates how the unhealed psychological wounds from the country's 15-year civil war, which lasted from 1975 to 1990, still have the power to blow the most trivial of daily encounters out of all proportion.
The plot involves a fiercely nationalistic Lebanese Christian car mechanic and an aging Palestinian construction foreman who argue over an illegal drain pipe. The Palestinian curses the Christian, who demands an apology. When the Palestinian tries to apologize, the Christian insults him. The Palestinian punches the Christian, breaking two of his ribs. The matter ends up in court, where an account of a long-forgotten massacre during the war is presented to explain the behavior of a key character. The movie is a study in how personal identities are shaped by the region's tribal conflicts.
At first glance, American audiences might view the film as a Middle East history lesson couched in a taut courtroom drama. But in these polarized times, when issues like refugees and immigration divide Americans more deeply than ever, the movie also offers a chilling glimpse at what can happen to a society when leaders intentionally encourage division between groups, creating a modern tribalism.
Doueiri has drawn from his autobiography and that of his family to make a body of work that exposes the subtleties of Middle Eastern life and how the region's conflicts have shaped his characters. He grew up a secular Muslim in an upper-middle-class home in West Beirut, but he studied at a French-speaking East Beirut school. His mother was an attorney, his father a businessman. Doueiri was a teenager when the Lebanese civil war erupted in 1975. His first film, West Beirut, which won the director's prize at the 1998 Cannes Film Festival, follows teenaged Tarek and his friends at the outbreak of the war. As the city becomes a war zone, they blithely ignore the dangers. But slowly the rubble accumulates, the streets grow more dangerous, and the war eventually narrows their world. The final blow to their innocence comes with the death of Tarek's mother.
The making of West Beirut represented something of a homecoming for Doueiri, who had been living in the U.S. since Israel's 1982 Lebanon invasion, first as a film student at San Diego State University, then as a camera assistant in Los Angeles for Quentin Tarantino on his first three films, Reservoir Dogs, Pulp Fiction and Jackie Brown. (A "fantastic school," says Doueiri.) During this time, he met American Jews and expatriate Israelis for the first time, and the hard-line politics instilled in him by his fiercely pro-Palestinian parents softened.
"You meet people who eat like you, go to class like you, go to parties like you," he says. "Then you start having a dialogue, and slowly you change. I even met Israelis, some of whom had been in the army in Lebanon in 1982. It made me feel very uncomfortable at first. But then they tell you they didn't want to be there. You talk, and it demystifies your enemy. This Darth Vader image of the Jew falls apart."
After making West Beirut, he fell in love with Joelle Touma, a Lebanese Christian woman, and they began working together on scripts, including The Attack. They married, had a child, moved to Paris in 2011 and later divorced, but they remain friends and continue to collaborate. And the impact of their relationship on Doueiri's films is clear: Because he and Touma came from communities that loathed each other during the civil war, both their personal and professional partnership became an exercise in empathy for the other side.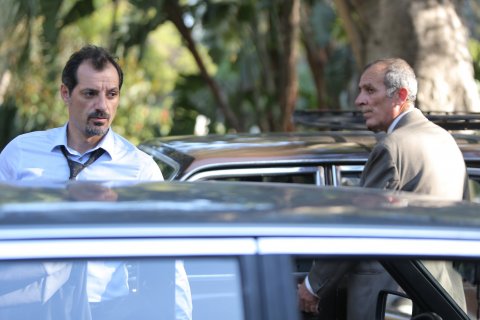 The Attack tells the story of a successful Israeli-Arab doctor living in Tel Aviv whose well-educated Christian Arab wife becomes a suicide bomber, killing half a dozen children. The doctor struggles to understand his wife's motivation. In the end, he is rejected by both the Israelis and the Palestinians.
"I thought I made a fair movie, a movie that was complex, that shows there are two sides of the narrative," says Doueiri. "There is the Israeli narrative. There is the Arab narrative."
And that was a problem in Lebanon. The country's long history of war with Israel has created entrenched hatred for its southern neighbor. Israel's creation in 1948 sent thousands of Palestinian refugees into camps in Lebanon that turned into permanent towns and neighborhoods. Israeli forces repeatedly attacked Lebanon in retaliation for Palestinian guerrilla raids that originated from Lebanese territory and occupied southern Lebanon from 1982 until 2000. In 2006, Israel fought a monthlong war against Hezbollah that destroyed much of Lebanon's infrastructure.
Against that fraught backdrop, critics felt Doueiri had gone too far in making his film in Israel and hiring an Israeli crew and actors. "We are at war with Israel. And when you are at war, you can't deal with them like a neighboring country," Pierre Abi Saab, deputy editor-in-chief of Lebanon's Al-Akhbar newspaper, told The New York Times.
Although the film was shot in Israel, Lebanese authorities cleared it for the country's movie theaters. But after an intense lobbying campaign by anti-Israeli critics who branded Doueiri a Zionist and a collaborator, the Arab League's 22 members, including Lebanon, boycotted the film. For Arab critics, even a suggestion of sympathy for Israel is not an option. "For them, there is no nuance," says Doueiri. "For me, there is only nuance."
The same critics have been trying to block The Insult from being shown, largely because the movie portrays Palestinians not only as victims but also as responsible for atrocities during the Lebanese civil war. "Ziad Doueiri is not entitled to show his film in Lebanon," Abi Saab wrote in Al-Akhbar last September.
The Oscar nomination, as well as a possible win on March 4, offers Doueiri some hope that fellow Arabs, and especially Palestinians, will see his movie.
"We're saying there has been an injustice done to the Palestinians, but the Palestinians also have done an injustice to others, and that's a new thing, that's a taboo being broken," he says. "As a Palestinian today, you must prove that you're with human rights and freedom of expression. Aren't you asking for the occupation to end? Then show me that you're worthy, that you want a land of freedom. Don't go banning movies."