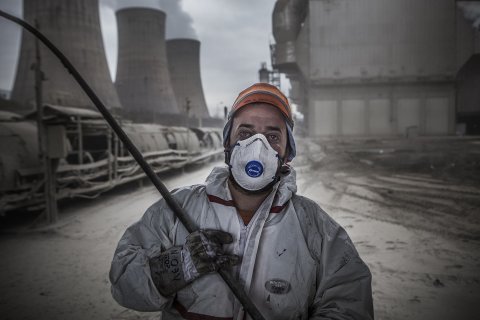 The belching smokestacks of Ptolemaida's coal-fired energy plant are a sign of opportunity for Greeks who lost their jobs after the country's financial meltdown in 2007. For many others, however, they're a symbol of the European Union's hypocrisy.
In April 2017, the EU approved new regulations aimed at cutting toxic emissions from burning dirty fuels, such as coal. "Air pollution is the prime environmental cause of premature death in the European Union," Enrico Brivio, a spokesman for the European Commission, told Reuters. Yet five months earlier, as part of its continuing austerity measures, the bloc provided Greece with 1.75 billion euros ($1.85 billion) to build two new coal plants. Per The Guardian, they would emit more than 7 million tons of carbon dioxide a year. A major backer: Germany, the EU's most powerful member and a self-proclaimed green energy leader.
"The EU is trying to get everything from poor European countries like Greece and the Balkans," says photojournalist Anna Pantelia. "Give them all the refugees. Take all the coal from there."
Pantelia, whose work includes photographing Greece's refugee crisis, spent five days at the Greek Public Power Corp.'s Ptolemaida mine last year documenting the human and environmental toll coal extraction has taken on her nation. PPC has dominated Greek energy production since the 1950s, and over the decades its 625-square-mile mine—which will expand thanks to the EU's investment—has gobbled up villages, homes and lives in northern Greece and Western Macedonia. Thousands of people have been displaced since 1976, and seven out of 10 deaths in​ Ptolemaida are due to cancer or thromboembolic disease, according to the deputy regional health manager for Western Macedonia.
Yet coal mining has created an estimated 10,000 jobs in a region hard hit by the financial crisis. Men employed in mines and plants get guaranteed contracts and salaries (some earn as little as 680 euros ($837) per month, and the dignity of work is enough to set aside the potential hazards of extracting lignite.
"I really appreciate these workers, and I know their value," says Pantelia. But her images are also powerful evidence that there's more at stake than jobs—even if well-off EU states can't, or won't, admit it.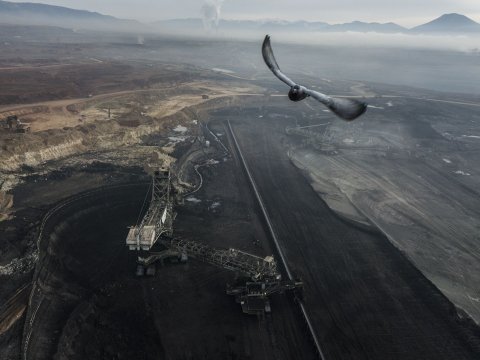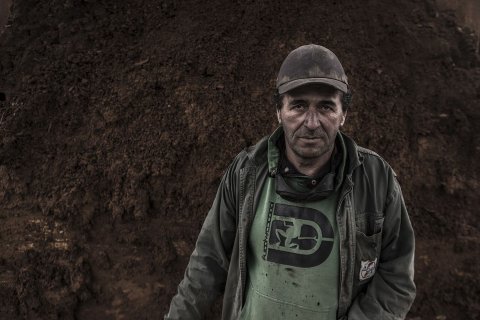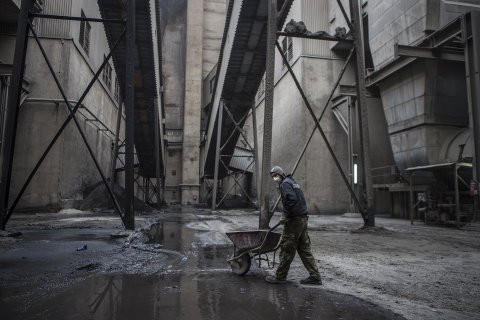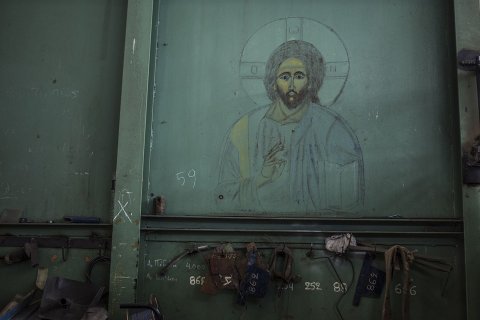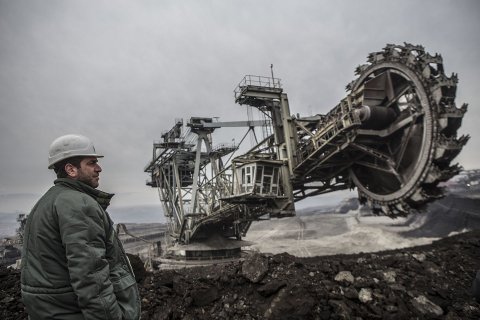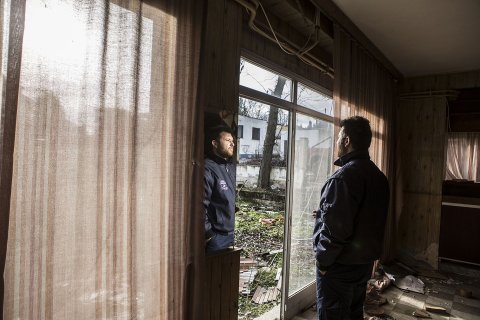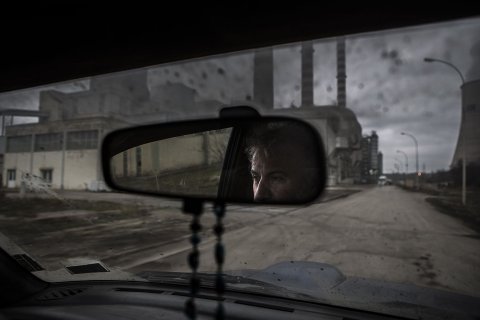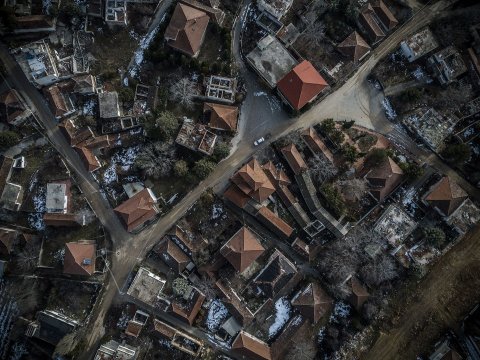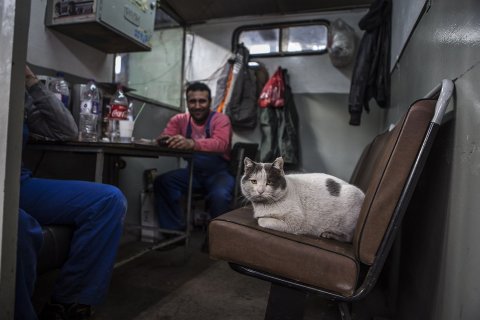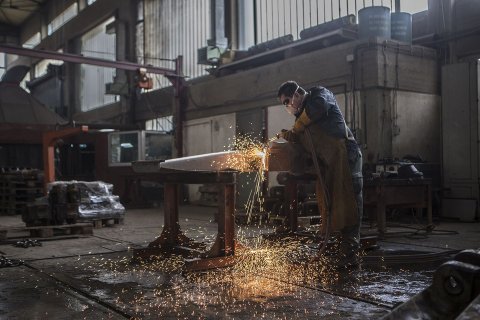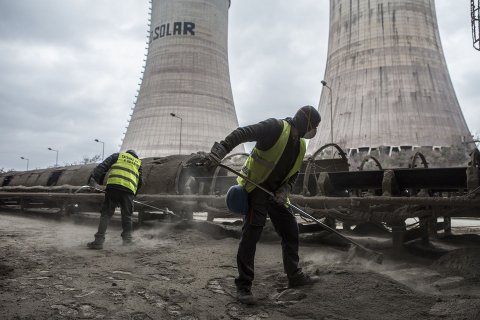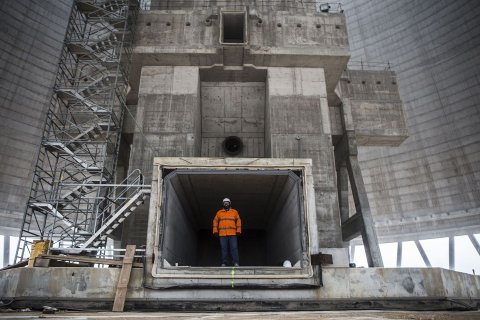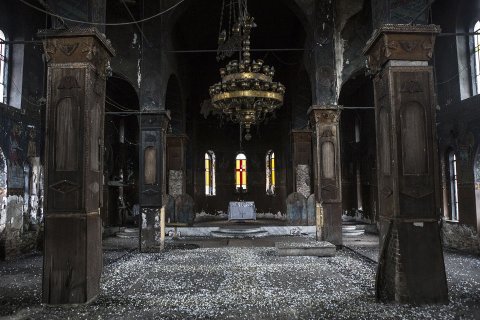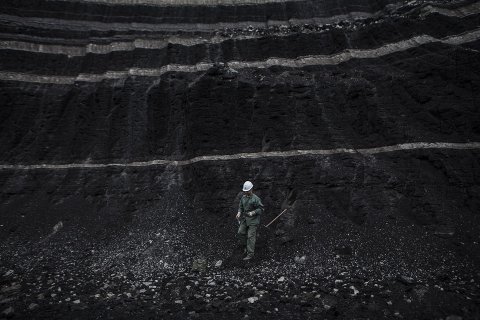 About the writer
Dante is an award-winning editor and writer who has contributed features, profiles, and criticism to the Paris Review, Time, The Daily Beast, and Architectural Record, among other publications.