Updated | In April, as her family in central Israel prepared to celebrate Independence Day, Rachel Ohal was preparing for what she calls "every Israeli's dream." The next morning, she awoke in her home in Los Angeles and drove to a ceremony to become an American citizen. She is one of at least 1 million Israelis residing in the United States. And if Israel—home to 8.8 million people—doesn't change course, many more may soon join her.
Israel celebrates its 70th birthday in May with the opening of the U.S. Embassy in Jerusalem. Yet the country is grappling with an existential crisis—one that doesn't involve Iranian nukes or Palestinian protests. Spurred by the high cost of living, low salaries, and political and demographic trends, Israelis are leaving the country in droves, trying to build their lives elsewhere, mostly in the United States. Many of these young Israelis are moving to big cities, and yet, even in these often expensive places, they see more opportunities to advance.
The available data is telling, analysts say. Between 2006 and 2016, more than 87,000 Israelis became U.S. citizens or legalized permanent residents, according to the most recent data from the U.S. Department of Homeland Security. That's up from 66,000 between 1995 and 2005. These figures take into account only those who took the legal route (many Israelis, analysts say, arrive on temporary tourist, student or work visas, then stay). And in addition to the Israelis now living stateside, according to the country's Ministry of Immigrant Absorption, hundreds of thousands have moved to Europe, Canada and elsewhere.
The country's brain drain isn't new. For years, many of its most talented scholars and researchers moved to the U.S., where the salaries are far higher and there are more jobs at top-tier universities. One report by Dan Ben-David, an economist at Tel Aviv University, found that the emigration rate of Israeli researchers was the highest in the Western world. Recently, however, the exodus has expanded to include average young people, many of whom say there's simply no future in Israel.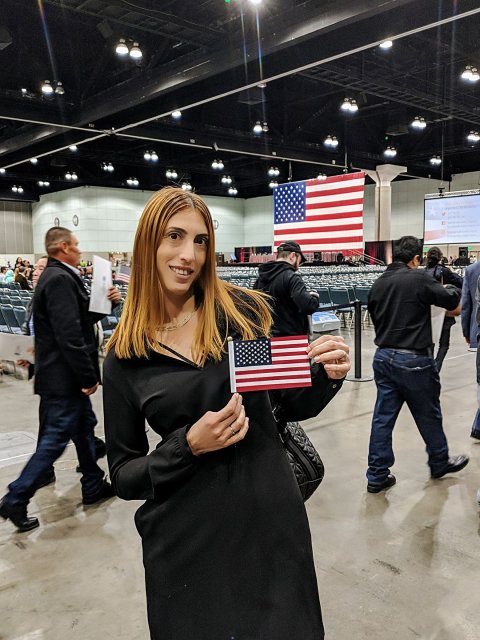 Though this embattled country has become known as the "Startup Nation"—it has more early-stage tech companies per capita than any other country—the average Israeli has little connection to that prosperous field. According to government data, 8 percent of Israelis work in high-tech, which pays up to seven times the national average salary of $2,765 a month (before taxes). Israel has one of the highest poverty rates and levels of income inequality in the Western world. Meanwhile, it also has one of the highest costs of living. Tel Aviv ranks ninth among the world's most expensive cities, higher than New York and Los Angeles; five years ago, it ranked 34th. The situation is so dire that a 2013 survey by the financial newspaper Calcalist (the most recent Israeli study conducted on this topic) found that 87 percent of adults—many with children of their own—depend on substantial financial support from their parents.
In the summer of 2011, these economic pressures spilled onto the streets, as half a million young Israelis spent months protesting against the high cost of living, as well as decaying health and education systems.
Since then, the nation's leaders have invested hundreds of millions of dollars in efforts to bring home its most educated citizens. Those efforts, experts say, haven't succeeded. In 2011, the Israeli government launched I-CORE, a $360 million program to encourage scholars to return to the country's universities. Results were so underwhelming that the program was ended after three years. Barak Medina, the rector of Jerusalem's Hebrew University, says only 20 percent of Israelis who go abroad for doctoral studies return, due to low salaries and high cost of living. Medina, whose university was a part of I-CORE, says that in some cases faculty members returned to Israel but soon went back to the U.S. "There was a gap between what they expected to get here and what they got in reality," he says.
In 2013, the government launched "The Israel Brain Gain Program" to identify talented Israelis living abroad and draw them back by, among other things, helping them search for jobs. It was discontinued nine months ago, says Naomi Krieger Carmy, head of the Societal Challenges Division at Israel's Innovation Authority, the government agency that oversaw the program. They couldn't get enough people to return. "Government efforts to try to bring back academics is a drop in the bucket," says Ben-David, the Israeli economist. "We need to fix an entire country."
Linoy, a 21-year-old from Jerusalem, agrees. (Like others interviewed for this story, she asked Newsweek not to print her last name because she arrived in the U.S. on a tourist visa.) Last year, not long after completing her mandatory military service, she moved to Los Angeles, hoping for a better future. Since arriving in the states, she has married an American and is awaiting her green card. If she returns to Israel, she worries she'd wind up like her mother, who, at 47, still rents her apartment and lives paycheck-to-paycheck.
"I love Israel," Linoy says, "but the government has brought us to a place where we can't build a life in our country. It's sad that the younger generation is just searching for a way to escape." She'd like to raise her children there one day, but doubts it will happen.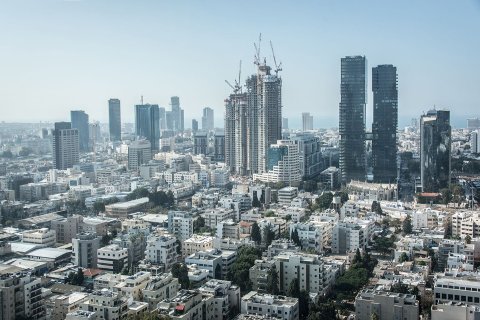 Rachel Ohal and her husband, Amir, felt the same way. Five years ago, they were living in Israel, with their two children and working full time (she was a bank teller; he was in customer support for a telecommunications company). Together, their monthly income was less than $4,000 after taxes. They were barely able to pay their bills. In 2013, they moved to Los Angeles, and within three years they managed to buy a four-bedroom house.
Today, Amir owns his own contracting business, something he struggled to do back home. There, he says, a handful of powerful families run the industry—one that's allegedly connected to the Israeli mafia. Now, Amir earns about 10 times what he made in Israel and Rachel doesn't have to work. "In Israel, my kids didn't have a mother," says Rachel. "Here I can be with them all day."
While the Ohals' success is not typical, their story is representative of the greater economic opportunity Israelis find here. Adam Milstein founded the Israeli-American Council in 2007 as a home for the Israeli community of Los Angeles. When he left Israel in 1980, he says, immigration to the U.S. was different. "Back then, we were sitting on our suitcases, waiting to go home. The Israelis who come here today are younger and much more talented, and they're in no rush to move back."
Another reason many Israelis give for leaving is what they view as the country's turn away from its origins as a secular Jewish democracy. Israel is home to a growing number of religious Jews—a change reflected in every aspect of Israeli society, from politics to the national education system, where religious studies are taking up a larger share of the school day. "I want my country to remain democratic and Jewish, not Jewish and then democratic," says Karmit, a 30-year-old who plans to move to New York with her husband next year.
The increased religiosity of Israelis has, in part, led the country to become more conservative. Those leaving are usually more liberal. While ultra-Orthodox Jews constitute 12 percent of the population today, that figure is expected to quadruple by 2065, according to Israel's Central Bureau of Statistics.
The growth of the ultra-Orthodox population—whose publicly funded schools teach little, if any, math, science and English—foreshadows an even larger problem. "Half the kids in Israel are getting a Third World education," says Ben-David, citing data collected by his organization, the Shoresh Institution.
On top of that, many among the ultra-Orthodox, or Haredim, aren't paying income taxes because they don't earn enough; they live in poverty, devoting their lives to state-sponsored religious study and relying on welfare. The result: Israel, Ben-David says, has essentially become two countries. "There's the startup Israel," he says, "and this other one that's not receiving the tools to live in a modern economy."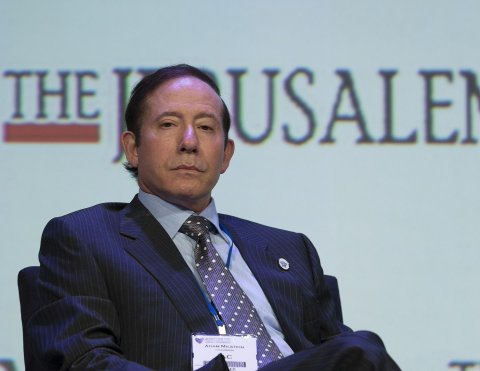 That gap between the two, he adds, is rapidly widening—and with no end to the conflict with the Palestinians in sight, as well as the continued rumblings of war with Iran and its proxies in Lebanon and Syria, Ben-David thinks the status quo is unsustainable. "A Third World economy," he says, "cannot support a First World army. And without a First World army in the most dangerous place on Earth, we will have existential issues. We need to get our act together. I think we can. I hope we will."
The Ohals—who both are now U.S. citizens—agree. As Amir puts it: "I don't need to be rich. [But] if you really want us to come back, then you need to change the system.
Correction: A previous version of this story stated that Barak Medina is chancellor of Jerusalem's Hebrew University. He is the university's rector.