John Cameron Mitchell didn't want to embark on a world tour at the age of 55. "The joke is, I used to be a tour de force, and now I'm forced to tour," he says with a laugh.
You might think with the rise of the LGBTQ movement, TV hits like Orange Is the New Black and Transparent, and more and more critically acclaimed films celebrating the queer experience (Moonlight, Tangerine, Call Me by Your Name, etc.), the co-creator and star of the gender-bending musical Hedwig and the Angry Inch would be luxuriating on his laurels. Instead, he's hitting the road for a solo tour.
Mitchell conceived Hedwig, the story of an East German transgender rocker, with composer Stephen Trask, and after debuting off-Broadway in 1998, the show became an award-winning cult phenomenon. Mitchell directed and starred in the 2001 film adaptation (winning the best director award at the Sundance Film Festival and a Golden Globe nomination for his performance) and followed that up, in 2006, with Shortbus—a film he described at the time as employing "sex in new cinematic ways because it's too interesting to leave to porn." (Rolling Stone's Peter Travers, however, admiringly called it "hard-core porn with a soft heart.") And in 2014, Hedwig was revived for its first Broadway run. In 2015, Mitchell received a Special Tony Award for his return to the role, after sold-out stints by Neil Patrick Harris and Michael C. Hall.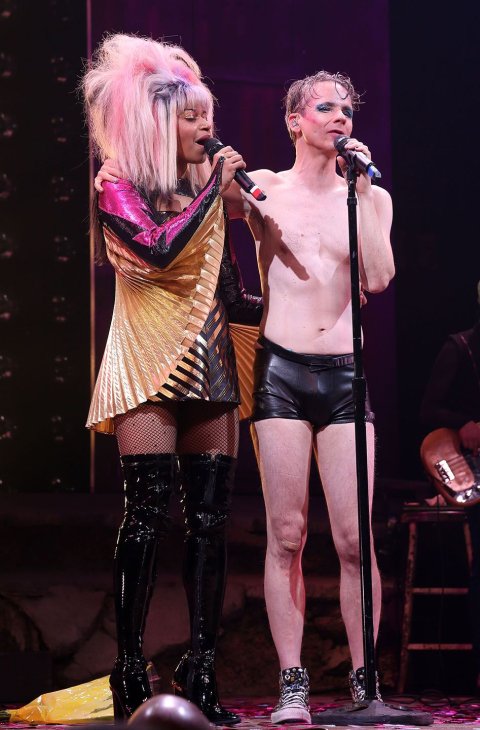 All along, Mitchell was supplementing his own creations with acting gigs, guest-starring on, among other shows, HBO's Girls, CBS's The Good Fight and, most recently, Amazon's Mozart in the Jungle. The tour, he says, "won't bring a lot of money—probably about the same as I would make on a TV show," he says, "but you never know when [an acting job] is going to come."
Or how hard it will be to get a movie made. Studios, even small ones, simply aren't taking the same risks on offbeat indie films these days, particularly ones, like Hedwig or Shortbus, that would attract a narrow, if passionate, audience. That wasn't always the case. Mitchell tells me that Hedwig happened only because of a surprisingly open-minded studio executive. In 1990, he had a small role in the teen comedy Book of Love, directed by New Line Cinema founder and CEO Robert Shaye. "The character he wanted me to play was extremely homophobic. Pedophile jokes, S&M jokes… Everything was a joke," Mitchell says. When Shaye asked him what he thought of the script, he didn't hold back. "I said, 'I'm gay, and this is offensive to me.' That challenged him—it wasn't a time when you even thought about that. He ended up making the character a straight ladies' man instead.
"Ten years later," Mitchell goes on, Shaye "saw Hedwig off-Broadway. With tears in his eyes, he said, 'I'm going to help you make this film.' And he did. He let me direct a fully financed Hedwig. He told me, 'It's because you were straight with me…about being gay.'"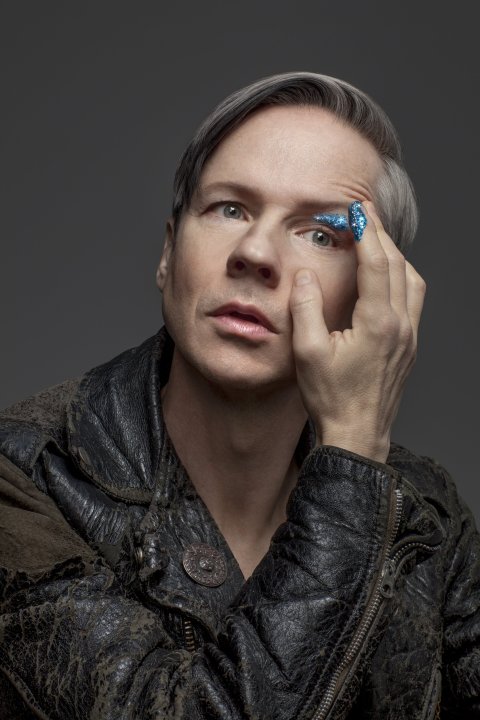 Yet now, with financing options for smaller films drying up, Mitchell feels, if anything, more pressure to tone down his material. "DVDs are gone, and DVDs used to be a floor [for independent films]," he says. "You could sell to Blockbuster and get a million dollars, even if the film was badly reviewed."
Netflix is a new avenue for indie filmmakers (it's financing at least 80 original films in 2018), but Mitchell finds that the streaming platform's endless options, as well as the ability to watch on demand, undermines the sense of urgency that once drove indie box office. "Young people aren't rushing to the small film the week it opens," he says of what was once a way for like-minded people to share a cultural moment.
Mitchell has directed one mainstream movie, Rabbit Hole, a 2010 adaptation of David Lindsay-Abaire's play about a family grieving over the loss of a child. It starred Nicole Kidman, who received an Oscar nomination for her role. They are united again in Mitchell's new film, which he co-wrote, How to Talk to Girls at Parties, opening May 25 (after debuting at Cannes last year). Loosely based on Neil Gaiman's short story of the same name, it features Alex Sharp as a '70s British punk teenager who falls in love with an Earth-touring alien, played by Elle Fanning; Kidman is a razor-sharp band manager.
The film is a blend of sci-fi, comedy and romance, including several erotic interspecies threesomes. Not an easy sell, in other words. Mitchell credits Gaiman's loyal fan base and Kidman's star power for getting it made. Reviews out of Cannes were mixed. No matter, says Mitchell, How to Talk to Girls is not intended for critics. Rather, he wants it to be "a 16-year-old girl's favorite film. I love when my work catches people at a certain time in their life."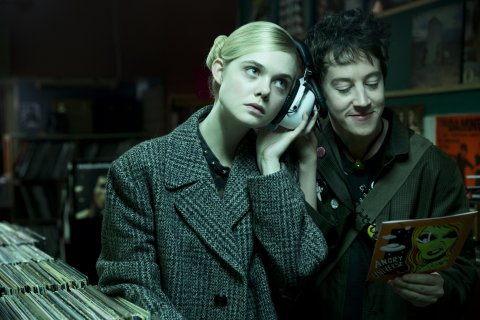 Much as Hedwig has spoken to two generations of LGBTQ kids—the devoted fans who send him daily messages of gratitude on Instagram. "I've never tapped into or overused that resource," he says. "I could have toured nationally [during the] Broadway production. I didn't want to."
Mitchell is doing so now because his mother has been diagnosed with Alzheimer's disease, and the profits from a tour featuring mostly Hedwig songs will help pay for her treatment. Making decisions based solely on money is an unusual position for Mitchell, and "awkward," he adds, "but I think I can learn something new about myself." It's also ironic that Hedwig fans will be paying for the care of his Scottish-born mother (a former schoolteacher; his father was a major general in the U.S. Army). "She didn't always approve of the wig," he says, laughing. "She was rather conservative. My mother understood, ultimately, that Hedwig was a good thing, but for her it was a bit vulgar."
There are dates in Australia for this summer, with Korea, Japan and North America to be added soon. Until then, he's focusing on another project, a five-hour musical anthology podcast called "Anthem," starring Mitchell and The Color Purple's Cynthia Erivo. The first season, "Anthem: Homunculus," was written and directed by Mitchell and Bryan Weller (who also wrote and performed six songs for the How to Talk to Girls soundtrack) and will consist of ten 30-minute episodes with over 30 original songs. Guest stars include Patti LuPone, Glenn Close, Denis O'Hare, Laurie Anderson, Justin Vivian Bond and Bridget Everett. It's expected to hit podcast feeds later this year.
Though inspired by his most famous work, "Anthem" is not, he points out, a sequel to Hedwig. "It's autobiographical—like taking the wig out of Hedwig," says Mitchell, who is expecting to take a loss on the project. "There are upsides and downsides to doing your career punk-rock style," he says. "You may not feel the money and the Oscars and such, but you feel the people who constantly reach out and say, 'I'm in Turkey, I'm in Indonesia, I saw your work, and it changed my life.' I don't know what's better than that."