It's June, almost halfway through the year, and what have you read—other than several thousand tweets? If you're like most people, not much, what with work, child care, mindless TV bingeing, plunging down Instagram rabbit holes, stressing about current events and stressing about stressing. But that's what summer's for, right? Catching up? We've organized this year's notable releases (with some 2017 spillover) according to genre. Note: Given our tumultuous times, we've provided a bigger-than-usual collection of thrillers and crime novels, because nothing distracts from an annus horribilis like bloodbaths and skulduggery.
NOVEL APPROACHES: International imaginations run wild
The Overstory, by Richard Powers (W.W. Norton & Co.) Powers is the least known of America's greatest novelists, perhaps because he frequently weaves science into his art. If you haven't read his previous 11 books, start here, with this astonishing and ingenious tale of nature's salvation—and our urgent need to save it. You will never look at a tree the same way again.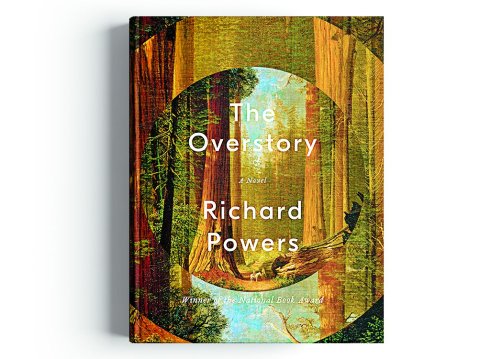 The House of Broken Angels, by Luis Alberto Urrea (Little, Brown and Co.) The Mexican-American de la Cruz clan is messy, in the best way, and so is this book, with Urrea's vivid, visceral prose propelling a noisy celebration of promiscuity and sorrow, joy and hate, birth and death. A sprawling, life-affirming, multigenerational epic.
The Immortalists, by Chloe Benjamin (Penguin Random House) Could you change your destiny if you were told the day you will die? Four siblings spend 50 years grappling with that knowledge—a cunning premise for a bittersweet novel that became an instant best-seller when it was released in January.
Passing, by Nella Larsen (Penguin Classics) The passing is racial in this reissue of Larsen's 1929 novel, one of only two the author wrote before sinking into obscurity. The story of two light-skinned friends—one of whom chooses to pass, marrying a bigoted white man—is elegiac, horrifying and shockingly ahead of its time.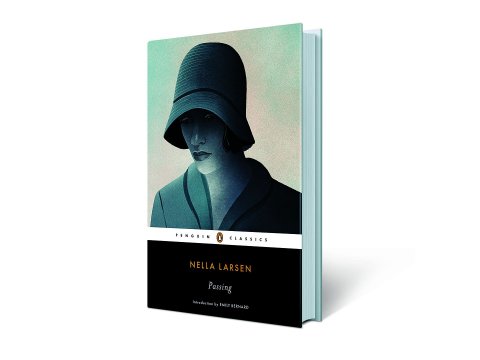 The Power, by Naomi Alderman (Viking Press) Teenage girls across the globe suddenly discover their bodies can produce a deadly electrical charge. That's the deceptively simple premise of this British author's prize-winning novel—a witty and endlessly surprising dystopian manifesto. No wonder it's being called our era's Handmaid's Tale.
The Tea Master and the Detective, by Aliette de Bodard (Subterranean) Bodard, a French-Vietnamese speculative fiction writer, has created the Xuya universe, which imagines Asian cultures dominating space in the far future. The sci-fi murder mystery is also a clever retelling of Sherlock Holmes, only this arrogant detective is partnered with a sentient spaceship called the Shadow's Child.
White Houses, by Amy Bloom (Penguin Random House) Imagine the relationship of Eleanor Roosevelt and her real-life lover, the pioneering journalist Lorena Hickok—an affair arguably sanctioned by FDR. Bloom does just that, with tenderness and great humor, rescuing one woman from obscurity, the other from sanctimony.
Song of a Captive Bird, by Jasmin Darznik (Ballantine Books) A debut novel based on the life of Iran's celebrated and controversial female poet and filmmaker, Forugh Farrokhzad. Both loved and hated, she came to represent Iran's "New Woman" in the '60s. Darznik sumptuously captures a fierce and turbulent life, as well as a vanished country swept away by revolution.
You Think It, I'll Say It, by Curtis Sittenfeld (Random House) Sittenfeld is able to make complex, over-educated women accessible because they are generally as flawed as they are devastatingly funny and clever (see Prep, American Wife). Sometimes lost in that congeniality is the dazzle of her writing. That's not the case with this debut short story collection—so delicious Reese Witherspoon snapped up the rights before publication, to be adapted for a series starring Kristen Wiig.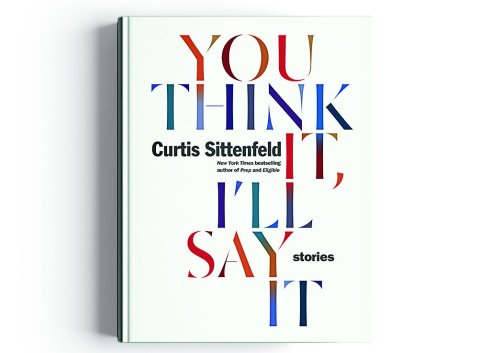 The Ruined House, by Ruby Namdar (HarperCollins Publishers) A wildly original novel about the mental, physical and spiritual undoing of an arrogant college professor—a secular Jew living in elitist New York on the eve of 9/11. Unsettling and beautifully written, Namdar captures the seduction of an ancient religion as the world begins to crack.
Sea of Strangers, by Lang Leav (Andrews McMeel Publishing) Credit the serene Leav with popularizing poetry, which she seamlessly mixes with prose in her empowering international best-sellers. This one, about love and loss and self-discovery, might be best left for the privacy of your room, unless you don't mind shedding a few tears at the beach.
Black No More, by George S. Schuyler (Penguin Classics) Reissued in 2018, this 1931 novel is a scathing satire of the hypocrisy of freedom. Its plot: A doctor invents a procedure that permanently transforms black people into whites—denying the South lynching opportunities, among other things. The combative Schuyler was a black conservative contrarian—he disliked Martin Luther King Jr.—but this is as brilliant a takedown of racism as exists in fiction.
The Mars Room, by Rachel Kushner (Scribner) Critics were bonkers for Kushner's second novel, 2014'sThe Flamethrowers, and her third—about a stripper serving consecutive sentences for killing a stalker—has been called flawless. It's the bleakest of comedies, skewering racism and classism but with an intimacy that is deeply moving and appropriately (for a prison novel) claustrophobic.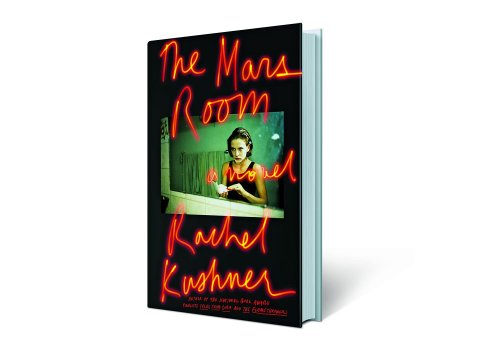 Dinner at the Center of the Earth, by Nathan Englander (Alfred A. Knopf) The second novel from the Pulitzer Prize–winning author turns the unending Israel and Palestinian conflict into a tragicomic fable, full of wisdom and humanity.
REALITY BITES: Memoirs, biographies and truths stranger than fiction
I'll Be Gone in the Dark: One Woman's Obsessive Search for the Golden State Killer, by Michelle McNamara (HarperCollins Publishers)The prolific rapist and murderer known as the Golden State Killer seems to have been caught, which makes no difference to this page-ripper. Patton Oswalt's late wife, who spent the last decade of her life investigating the case (she died in 2016, without identifying the alleged killer, James DeAngelo), vividly recounts the crimes and their impact on the killer's victims and families. But she's also telling the bigger story of obsession—in this case, her own unshakable and debilitating desire to find an explanation for evil.
City of Devils, by Paul French (Picador) Historical true crime that transports you back to the decadence and deranged beauty of 1930s Shanghai—a place that rivaled Prohibition Chicago for colorful miscreants and bruisers, including an ex-Navy boxer who became the Slot King of Shanghai. (Out in July.)
Educated: A Memoir, by Tara Westover (Random House) If you've ever questioned why people stay in cults or abusive families, this coming-of-age memoir by the daughter of Mormon fundamentalists provides moving answers. Westover, who educated her way out of a very bad situation, shows how blood ties can bind beyond rationality, and how where you come from (in this case, Idaho) remains rooted in your soul.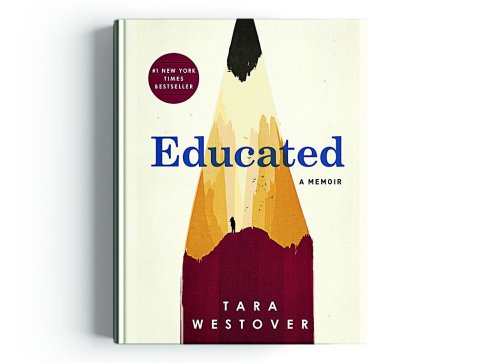 The Beekeeper: Rescuing the Stolen Women of Iraq, by Dunya Mikhail (New Directions Publishing) In 2014, the Islamic State militant group (ISIS) invaded northern Iraq, killing men and enslaving women. A local beekeeper courageously smuggled some of the women back to their homes, and Mikhail, a journalist and poet, spoke to some of those survivors, bearing witness to wrenching stories of horrific abuse.
My Dead Parents, by Anya Yurchyshyn (Penguin Random House) A memoir about knowing your parents only after they die. Yurchyshyn reconstructs the young, enviously promising lives of her mother and father—entirely alien to the two people she grew up with in her unhappy Boston home. Some mysteries are solved; others never can be, like the eternal question of why those who should love us best sometimes hurt us most.
Just the Funny Parts, by Nell Scovell (HarperCollins Publishers) Hilarious (and depressing) accounts from a top comedy writer. Scovell, who collaborated on Sheryl Sandberg's Lean In and wrote for David Letterman and countless sitcoms, endured decades of what she calls "stereotype threats." To wit: After being ignored once more in a writers' room full of men, she says to a female co-worker: "Am I corporeal? You can see and hear me, right?" You don't have to be a comedy writer to get that, just a woman.
Time Pieces: A Dublin Memoir, By John Banville (Alfred A. Knopf) "I recall so many trivial things," Banville writes, "and forget so many very momentous ones." But there is poetry and astonishment contained in the memories of this splendid writer, no matter how inconsequential.
See What Can Be Done: Essays, Criticism, and Commentary, by Lorrie Moore (Alfred A. Knopf) The singular short story writer was a regular contributor of nonfiction to The New York Review of Books, and this collection of wide-ranging, lively and incisive takes on politics, literature and pop culture proves she's a singularly astute (and compassionate) critic too.
Inseparable: The Original Siamese Twins and Their Rendezvous with American History, by Yunte Huang (Liveright) Dehumanized and displayed as freaks in Andrew Jackson's America, Chang and Eng Bunker, the original "Siamese Twins" (born in Siam and conjoined at the sternum) ended up oppressors themselves. After retiring in a small North Carolina town, they owned as many as 32 slaves and, between them, fathered at least 21 children. If that doesn't intrigue you—wait, how can that not intrigue you?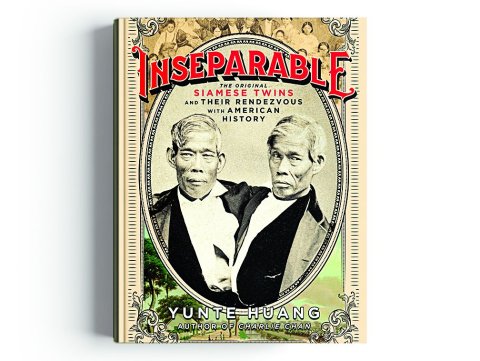 The Race to Save the Romanovs: The Truth Behind the Secret Plans to Rescue the Russian Imperial Family, by Helen Rappaport (St. Martin's Press) Reader, they all died. But Rappaport, a historian, turns the question of why European relatives and Allied governments failed to save Czar Nicholas and family into a thriller, full of juicy tidbits for Romanov completists. (Out in June.)
Twilight of the Gods: A Journey to the End of Classic Rock, by Steven Hyden (Dey Street, HarperCollins Publishers) "The old myth about the white-male superman who pursues truth via decadence and virtuosic displays of musicianship has run its course," writes Hyden in his engaging (even loving) deflation of boomer rock heroes and traditions.
Sharp: The Women Who Made an Art of Having an Opinion, by Michelle Dean (Grove Press) Dean's series of biographical portraits—of Mary McCarthy, Hannah Arendt, Dorothy Parker, Nora Ephron and Susan Sontag, among others—tracks the trials and successes, as well as the sometimes barbed wit and rivalries, of these enormously gifted writers, all of whom confounded gender norms to become the smartest people at any table.
Space Odyssey: Stanley Kubrick, Arthur C. Clarke, and the Making of a Masterpiece, by Michael Benson (Simon & Schuster) Benson's in-depth look at one of film's most intense collaborations is a treasure chest for Kubrick and sci-fi film nerds. There's gold in the details, like a heartbreaking anecdote about Kubrick's funeral from special effects pioneer Douglas Trumbull.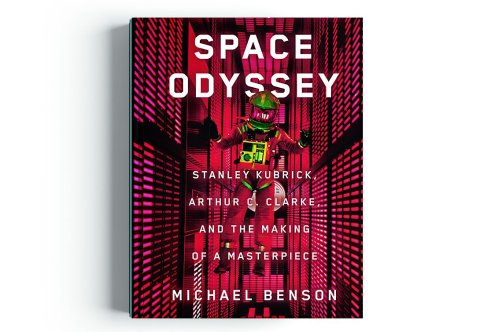 What Would the Great Economists Do, by Linda Yueh (Picador) An accessible and lively evaluation of the global financial crisis through the work of 12 top economists, from Adam Smith to John Maynard Keynes. Yueh, an economist and popular British columnist and TV personality, has a way of simplifying the arcane and ferreting out good news—of which we need a lot. (Out in June.)
WHO DONE IT?: Thrillers, mysteries, villains and spies
My Name Is Nathan Lucius, by Mark Winkler (Soho Press) Lucius works as an ad salesman for a South African newspaper—he's an odd guy but harmless. Or maybe seriously damaged. Or perhaps a serial killer? Noir at its darkest, cunningly executed.
The Perfect Nanny, by Leila Slimani (Penguin Random House) With chilling precision, Slimani lays out every mother's worst nightmare: the nanny who snaps and massacres her employer's kids. The French-Moroccan author's inspiration was the New York nanny trial, but this prize-winning international best-seller has less to do with murder and more to do with the horrors of loneliness and motherhood.
High White Sun, by J. Todd Scott (G.P. Putnam's Sons) Small-town cops, the FBI and the Drug Enforcement Administration battle white supremacists on the Texas borderlands. Scott's grim, violent sort-of sequel to his 2016 debut, The Far Empty, is as addictive as the best crime show.
Grist Mill Road, by Christopher J. Yates (Picador) Adolescent boy watches as his best friend tortures a girl, shooting out her eye. Twenty-six years later, still guilt-ridden man marries the girl, who didn't know he was there. And the assailant? He's back. Unexpected twists and shifting sympathies keep tension at a boil.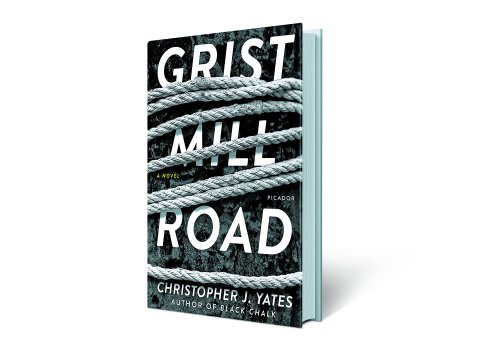 The Woman in the Window, by A.J. Finn (HarperCollins Publishers) Finn's inhalable mystery, an instant best-seller, is highly enjoyable, if not revolutionary. A woman trapped in her house, for reasons unclear, believes she sees the murder of a woman in a building across the street. The Rear Window set-up isn't the only Hitchcock reference in this tip-of-the-hat to Hollywood noir, which the brilliant Tracy Letts (August: Osage County) is reportedly adapting into a film.
Macbeth, by Jo Nesbø (Hogarth) The latest from Scandinavia's king of crime features a paramilitary SWAT unit led by a dagger-loving man named Macbeth (girlfriend: Lady). Murders, paranoia, drug kings, biker gangs, corrupt police officers, hallucinations and foggy moral choices add up to a Shakespeare homage that is grippingly of the moment.
London Rules, by Mick Herron (Soho Crime) If spies had an island of misfit toys, the scathingly funny MI5 rejects of Slough House are it. This fifth in a series, from the writer the BBC called the "Le Carré of the future," begins with five armed men massacring dozens in a Derbyshire town. (Out June 5.)
Tangerine, by Christine Mangan (Ecco Press) Right on trend, this literate beach read has not one but two unreliable narrators: female college friends who commit an unspecified tragedy in the 1950s, then meet up many years later in Tangiers for some Paul Bowles-esque disorientation and atmospherics.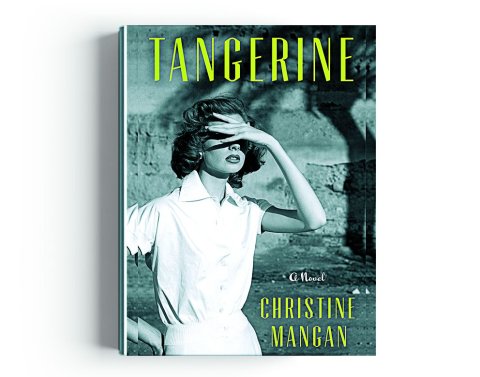 The Word Is Murder, by Anthony Horowitz (HarperCollins Publishers) An erudite meta-mystery from the creator of the British TV series Foyle's War, as well as the best-selling Magpie Murders. When a real detective asks Horowitz to document his progress on a curious case (a woman is murdered the evening after she plans her own funeral), the writer's terrible instincts adds a layer of comedy to an elaborate puzzle box of a crime. (Out on June 5.)
Six Four, by Hideo Yokoyama (Farrar, Straus and Giroux) The massive hit in Japan was released in the U.S. to critical acclaim last year and is now out in paperback. Beware: This is not your typical crime novel—less propulsive than existential, more Henry James than P.D. James. A fastidious and clever police procedural that rewards patience.
POLITICAL ANIMALS: Power, corruption and a little bit of hope
A Higher Loyalty: Truth, Lies, and Leadership, by James Comey (Flatiron Books) Attend cocktail parties without reading this book at your peril. The controversial former director of the FBI, fired a year ago by President Donald Trump, has written summer's political must-read.
Russian Roulette: The Inside Story of Putin's War on America and the Election of Donald Trump, by Michael Isikoff and David Corn (Twelve) The two veterans of Washington political journalism don't deliver on their promise of irrefutable evidence of Vladimir Putin's involvement in the 2016 U.S. election. But that doesn't make this tick-tock of Russian meddling any less riveting.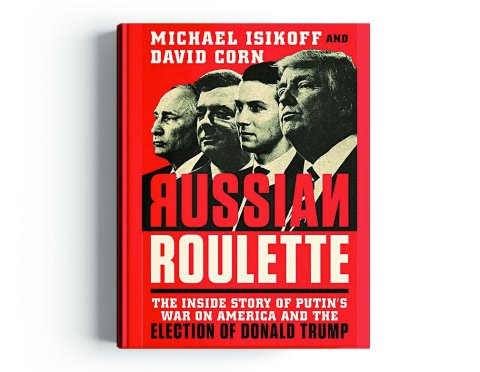 How Democracies Die, by Steven Levitsky and Daniel Ziblatt (Crown Publishing Group) The two Harvard political scientists—as disgusted by Trump as any of his critics—believe the current erosion of norms actually began during the last year of the Obama presidency, when Republicans refused to confirm Merrick Garland to the Supreme Court. But while they see nothing good in the spread of authoritarianism, they also offer historical examples of people who have fought against it and won.
Journey Into Europe: Islam, Immigration, and Identity, by Akbar Ahmed (Brookings Institution Press) Ahmed's study of European reactions to Islamic immigrants is more anthropological than political, but it offers fascinating insights into how white Europeans struggle to reconcile outsiders, and how Muslim communities end up reinforcing negative stereotypes. The bigger takeaway, though, is evidence of the harmonious relations that existed between Islamic and European civilizations throughout the past—a potent argument against rising nationalism and tribalism.
No Turning Back: Life, Loss, and Hope in Syria, by Rania Abouzeid (W.W. Norton & Co.) You will not find an end to the seven-year Syrian civil war in this book. You will find extraordinary reporting from a fearless female journalist who has been covering the tragedy since it began, as well as unforgettable stories from survivors, relayed in Abouzeid's jarringly beautiful prose.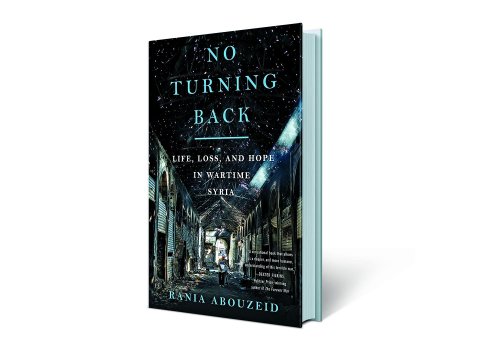 The People vs. Democracy: Why Our Freedom Is in Danger & How to Save It, by Yascha Mounk (Harvard University Press) The political scientist is preoccupied with two problems: the rise of populism (what he calls "democracy without rights") and rights without democracy. A certain U.S. president makes an appearance, but this clear and pragmatic guide is about a global problem.
In the Shadow of Statues: A White Southerner Confronts History, by Mitch Landrieu (Viking Press) Written in response to the controversy surrounding New Orleans's removal of monuments from the Confederacy, the city's mayor offers a powerful manifesto devoted to the cause of fighting "the ho-hum racism that eats through our country every day."
NATURAL HIGHS: Science, space, health and nature
Chasing New Horizons: Inside the Epic First Mission to Pluto, by Alan Stern and David Grinspoon (Picador) Popular science at its very best, from Stern, the leader of the NASA mission to send the first probe to Pluto (which succeeded in 2015), and astrobiologist Grinspoon. As riveting as a thriller, and not just for space buffs.
Who We Are and How We Got Here, by David Reich (Pantheon) The Harvard geneticist uses advances in DNA sequencing—now the best source of knowledge on prehistoric human populations—to show how migration powered mankind, from the Bronze Age to the world as we know it. Get over it, neo-Nazis: Essentially, we are all mongrels.
Natural Causes, by Barbara Ehrenreich (Twelve) Don't read this if you plan to live forever: Our most engaging myth-buster has no time for you. The 76-year-old Ehrenreich's scathing takedown of the wellness industry, New Age banalities and the epidemic of overdiagnosis will have you reconsidering how you live and die, and possibly second-guessing your next colonoscopy.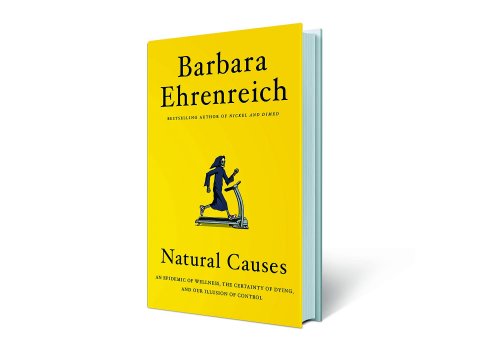 A Naturalist at Large: The Best Essays of Bernd Heinrich, by Bernd Heinrich (Houghton mifflin harcourt) Among the many things you will learn from reading these essays, from 1974 to 2014, is how beetles cooperate to bury a mouse and where trees get their shapes. The prize-winning Heinrich's sense of wonder is a continuing gift to armchair naturalists.
Darwin Comes to Town, by Menno Schilthuizen (Picador) The Dutch urban biologist makes an entertaining case for the highly unique and accelerated evolutionary environment of cities. Yes, those rats and cockroaches are adapting before your eyes.