It's June, almost halfway through the year, and what have you read—other than several thousand tweets? If you're like most people, not much, what with work, child care, mindless TV bingeing, plunging down Instagram rabbit holes, stressing about current events and stressing about stressing. But that's what summer's for, right? Catching up? We've organized this year's notable releases (with some 2017 spillover) according to genre. Note: Given our tumultuous times, we've provided a bigger-than-usual collection of thrillers and crime novels, because nothing distracts from an annus horribilis like bloodbaths and skulduggery.
NOVEL APPROACHES: International imaginations run wild
The Overstory, by Richard Powers (W.W. Norton & Co.) Powers is the least known of America's greatest novelists, perhaps because he frequently weaves science into his art. If you haven't read his previous 11 books, start here, with this astonishing and ingenious tale of nature's salvation—and our urgent need to save it. You will never look at a tree the same way again.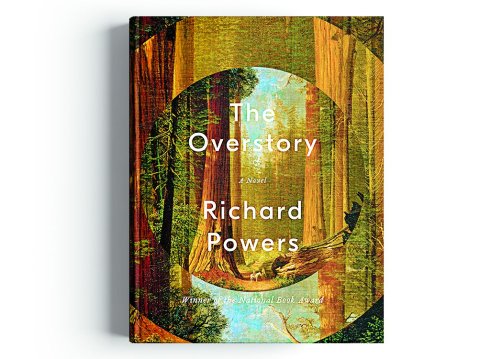 The House of Broken Angels, by Luis Alberto Urrea (Little, Brown and Co.) The Mexican-American de la Cruz clan is messy, in the best way, and so is this book, with Urrea's vivid, visceral prose propelling a noisy celebration of promiscuity and sorrow, joy and hate, birth and death. A sprawling, life-affirming, multigenerational epic.
The Immortalists, by Chloe Benjamin (Penguin Random House) Could you change your destiny if you were told the day you will die? Four siblings spend 50 years grappling with that knowledge—a cunning premise for a bittersweet novel that became an instant best-seller when it was released in January.
Passing, by Nella Larsen (Penguin Classics) The passing is racial in this reissue of Larsen's 1929 novel, one of only two the author wrote before sinking into obscurity. The story of two light-skinned friends—one of whom chooses to pass, marrying a bigoted white man—is elegiac, horrifying and shockingly ahead of its time.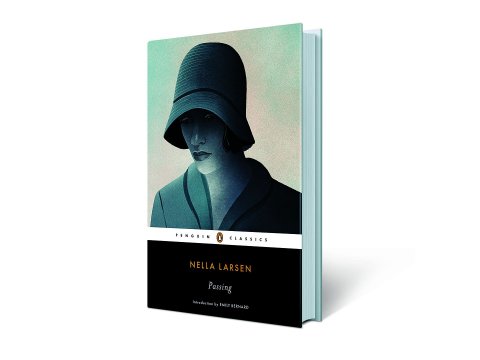 The Power, by Naomi Alderman (Viking Press) Teenage girls across the globe suddenly discover their bodies can produce a deadly electrical charge. That's the deceptively simple premise of this British author's prize-winning novel—a witty and endlessly surprising dystopian manifesto. No wonder it's being called our era's Handmaid's Tale.
The Tea Master and the Detective, by Aliette de Bodard (Subterranean) Bodard, a French-Vietnamese speculative fiction writer, has created the Xuya universe, which imagines Asian cultures dominating space in the far future. The sci-fi murder mystery is also a clever retelling of Sherlock Holmes, only this arrogant detective is partnered with a sentient spaceship called the Shadow's Child.
White Houses, by Amy Bloom (Penguin Random House) Imagine the relationship of Eleanor Roosevelt and her real-life lover, the pioneering journalist Lorena Hickok—an affair arguably sanctioned by FDR. Bloom does just that, with tenderness and great humor, rescuing one woman from obscurity, the other from sanctimony.
Song of a Captive Bird, by Jasmin Darznik (Ballantine Books) A debut novel based on the life of Iran's celebrated and controversial female poet and filmmaker, Forugh Farrokhzad. Both loved and hated, she came to represent Iran's "New Woman" in the '60s. Darznik sumptuously captures a fierce and turbulent life, as well as a vanished country swept away by revolution.
You Think It, I'll Say It, by Curtis Sittenfeld (Random House) Sittenfeld is able to make complex, over-educated women accessible because they are generally as flawed as they are devastatingly funny and clever (see Prep, American Wife). Sometimes lost in that congeniality is the dazzle of her writing. That's not the case with this debut short story collection—so delicious Reese Witherspoon snapped up the rights before publication, to be adapted for a series starring Kristen Wiig.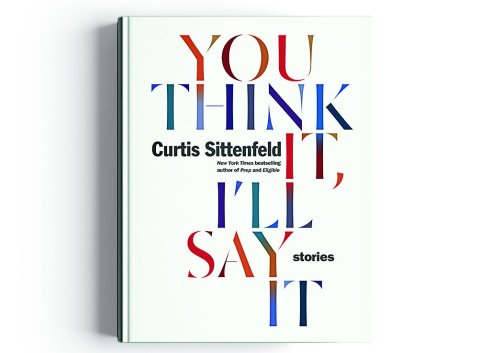 The Ruined House, by Ruby Namdar (HarperCollins Publishers) A wildly original novel about the mental, physical and spiritual undoing of an arrogant college professor—a secular Jew living in elitist New York on the eve of 9/11. Unsettling and beautifully written, Namdar captures the seduction of an ancient religion as the world begins to crack.
Sea of Strangers, by Lang Leav (Andrews McMeel Publishing) Credit the serene Leav with popularizing poetry, which she seamlessly mixes with prose in her empowering international best-sellers. This one, about love and loss and self-discovery, might be best left for the privacy of your room, unless you don't mind shedding a few tears at the beach.
Black No More, by George S. Schuyler (Penguin Classics) Reissued in 2018, this 1931 novel is a scathing satire of the hypocrisy of freedom. Its plot: A doctor invents a procedure that permanently transforms black people into whites—denying the South lynching opportunities, among other things. The combative Schuyler was a black conservative contrarian—he disliked Martin Luther King Jr.—but this is as brilliant a takedown of racism as exists in fiction.
The Mars Room, by Rachel Kushner (Scribner) Critics were bonkers for Kushner's second novel, 2014'sThe Flamethrowers, and her third—about a stripper serving consecutive sentences for killing a stalker—has been called flawless. It's the bleakest of comedies, skewering racism and classism but with an intimacy that is deeply moving and appropriately (for a prison novel) claustrophobic.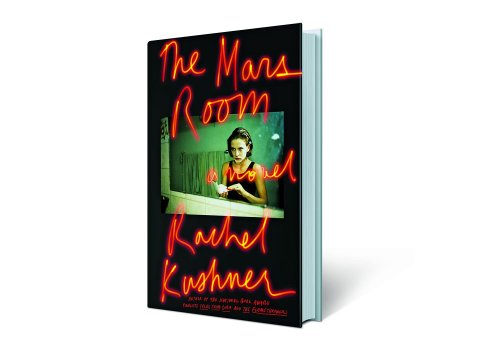 Dinner at the Center of the Earth, by Nathan Englander (Alfred A. Knopf) The second novel from the Pulitzer Prize–winning author turns the unending Israel and Palestinian conflict into a tragicomic fable, full of wisdom and humanity.
REALITY BITES: Memoirs, biographies and truths stranger than fiction
I'll Be Gone in the Dark: One Woman's Obsessive Search for the Golden State Killer, by Michelle McNamara (HarperCollins Publishers)The prolific rapist and murderer known as the Golden State Killer seems to have been caught, which makes no difference to this page-ripper. Patton Oswalt's late wife, who spent the last decade of her life investigating the case (she died in 2016, without identifying the alleged killer, James DeAngelo), vividly recounts the crimes and their impact on the killer's victims and families. But she's also telling the bigger story of obsession—in this case, her own unshakable and debilitating desire to find an explanation for evil.
City of Devils, by Paul French (Picador) Historical true crime that transports you back to the decadence and deranged beauty of 1930s Shanghai—a place that rivaled Prohibition Chicago for colorful miscreants and bruisers, including an ex-Navy boxer who became the Slot King of Shanghai. (Out in July.)
Educated: A Memoir, by Tara Westover (Random House) If you've ever questioned why people stay in cults or abusive families, this coming-of-age memoir by the daughter of Mormon fundamentalists provides moving answers. Westover, who educated her way out of a very bad situation, shows how blood ties can bind beyond rationality, and how where you come from (in this case, Idaho) remains rooted in your soul.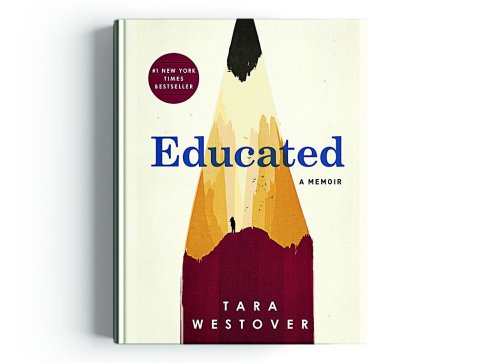 The Beekeeper: Rescuing the Stolen Women of Iraq, by Dunya Mikhail (New Directions Publishing) In 2014, the Islamic State militant group (ISIS) invaded northern Iraq, killing men and enslaving women. A local beekeeper courageously smuggled some of the women back to their homes, and Mikhail, a journalist and poet, spoke to some of those survivors, bearing witness to wrenching stories of horrific abuse.
My Dead Parents, by Anya Yurchyshyn (Penguin Random House) A memoir about knowing your parents only after they die. Yurchyshyn reconstructs the young, enviously promising lives of her mother and father—entirely alien to the two people she grew up with in her unhappy Boston home. Some mysteries are solved; others never can be, like the eternal question of why those who should love us best sometimes hurt us most.
Just the Funny Parts, by Nell Scovell (HarperCollins Publishers) Hilarious (and depressing) accounts from a top comedy writer. Scovell, who collaborated on Sheryl Sandberg's Lean In and wrote for David Letterman and countless sitcoms, endured decades of what she calls "stereotype threats." To wit: After being ignored once more in a writers' room full of men, she says to a female co-worker: "Am I corporeal? You can see and hear me, right?" You don't have to be a comedy writer to get that, just a woman.
Time Pieces: A Dublin Memoir, By John Banville (Alfred A. Knopf) "I recall so many trivial things," Banville writes, "and forget so many very momentous ones." But there is poetry and astonishment contained in the memories of this splendid writer, no matter how inconsequential.
See What Can Be Done: Essays, Criticism, and Commentary, by Lorrie Moore (Alfred A. Knopf) The singular short story writer was a regular contributor of nonfiction to The New York Review of Books, and this collection of wide-ranging, lively and incisive takes on politics, literature and pop culture proves she's a singularly astute (and compassionate) critic too.
Inseparable: The Original Siamese Twins and Their Rendezvous with American History, by Yunte Huang (Liveright) Dehumanized and displayed as freaks in Andrew Jackson's America, Chang and Eng Bunker, the original "Siamese Twins" (born in Siam and conjoined at the sternum) ended up oppressors themselves. After retiring in a small North Carolina town, they owned as many as 32 slaves and, between them, fathered at least 21 children. If that doesn't intrigue you—wait, how can that not intrigue you?