It was just after sunrise on April 10 when the doorbell rang at Anatoly and Alyona Vilitkevich's apartment in Ufa, an industrial city in central Russia. Their early morning visitors: masked police officers armed with automatic weapons. "Open up!" the officers shouted. Inside, the married couple hurried to get dressed and call their lawyer. "There were 10 of them, including plainclothes investigators," Alyona, 35, tells Newsweek. "One of them was filming everything. They said I wasn't allowed to use the telephone."
After searching the apartment, the officers told Anatoly, a 31-year-old handyman, to pack some warm clothes. "They said he wouldn't be coming home again," Alyona says. Since the raid, he has been in police custody, and investigators have not permitted his wife to speak to him, she says.
The police's tactics that morning were the type often used to detain dangerous criminals. But Anatoly isn't a suspected terrorist, murderer or drug trafficker. Police arrested him because he and Alyona are members of the Jehovah's Witnesses, a Christian evangelical movement known for its members' door-to-door proselytizing. Jehovah's Witnesses are also committed pacifists who historically have been persecuted by governments all over the world for their refusal to perform military service or salute the flag. Some of the most brutal repression took place in Fidel Castro's Cuba, Nazi Germany and the Soviet Union.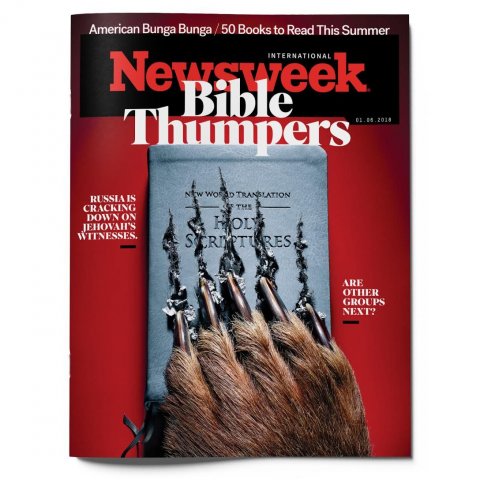 And now it's the modern-day Kremlin—with the blessing of the Russian Orthodox Church—that's ramping up the pressure on Russia's estimated 175,000 Jehovah's Witnesses. The state's crackdown comes as part of a government-backed drive against minority "foreign" religions. The campaign began in July 2016, when President Vladimir Putin approved legislation outlawing missionary work, stipulating that people share their religious beliefs only at state-registered places of worship. The law was introduced at a time when Moscow was pushing a major anti-Western propaganda effort—from accusing the U.S. and U.K. of plotting to overthrow Putin to boasting about Russia's ability to reduce the U.S. to "radioactive ash." So far, it's only the followers of "imported" religions, such as Mormons and Baptists, who have suffered under the controversial law. That's because they have frequent problems gaining state permission for churches. They often have little choice but to gather informally at the homes of their congregants.
But it's the Jehovah Witnesses—whose world headquarters are in New York—who are taking most of the heat. In April 2017, Russia's Supreme Court ruled to classify them as an "extremist organization," putting the Christian denomination on par with the Islamic State militant group (ISIS) and neo-Nazi movements. Attorneys for the Justice Ministry claimed the Jehovah's Witnesses posed a threat to "public order and public security," and Russian officials accused them of preaching the "exclusivity and supremacy" of their beliefs.
Russia also closed the group's prayer halls and banned its translation of the Bible (the main difference between it and other Christian versions: the word Jehovah in place of God or Lord). The ban came despite a provision in Russia law that forbids courts from classifying even extracts from the holy books of the country's four major religions—Christianity, Islam, Judaism and Buddhism—as extremist.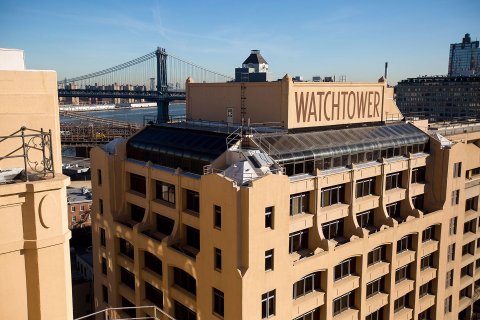 Critics accuse the authorities of exploiting anti-terrorism laws to pressure the group. "There were no grounds at all to bar the Jehovah's Witnesses," says Alexander Verkhovsky, an expert on anti-extremist legislation at the Moscow-based Sova human rights center. "Yes, they insist that their religion is the only right one. But so do most other religions. No one has even accused them of any specific extremist actions." (Russia's Justice Ministry did not respond to a request for comment.)
Analysts at the United Nations say the suppression of the Christian movement signals a "dark future" for religious freedom in Russia. Kremlin officials insist, however, that the Supreme Court ruling merely blacklists the Jehovah's Witnesses organization, and does not infringe upon individuals' rights to practice their religion of choice, as guaranteed by the country's post-Soviet constitution.
Many observers disagree. "The escalating crackdown on the Jehovah's Witnesses without doubt represents Russia's worst backsliding on religious freedom since the Soviet era," says Geraldine Fagan, editor of East-West Church and Ministry Report, an online publication that monitors Christianity-related issues in former Soviet countries.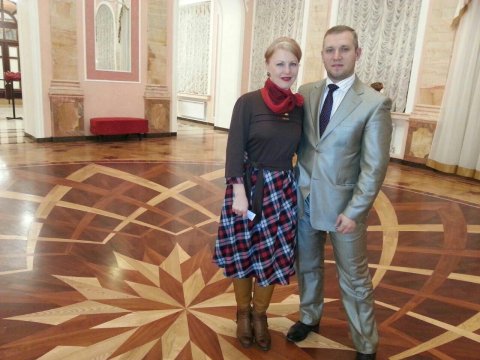 And there is little sign that the campaign will end. Anatoly Vilitkevich's early-morning arrest came as part of a nationwide operation by Russia's security services against the Jehovah's Witnesses. Since February, police have carried out raids in around a dozen towns and cities, with the pace of the operation accelerating after Putin was re-elected for a fourth presidential term in March. On April 18, armed officers arrested Roman Markin, a 44-year-old Jehovah's Witness, after breaking down the door to his apartment in Murmansk, a city in the Arctic Circle. "They forced him and his 16-year-old daughter to the floor at gunpoint," says Yaroslav Sivulskiy, a spokesman for the European Association of Jehovah's Witnesses. In May, in Birobidzhan, a small town close to Russia's border with China, police raided 20 homes belonging to Jehovah's Witnesses, according to members of the religious organization. The raids were conducted by around 150 police officers, who reportedly nicknamed their operation "Judgement Day." Aside from Markin, five other people were also detained during the raids. They could all now face up to 10 years in prison on charges of "organizing the activity of an extremist organization."
Police didn't just make arrests during the nationwide operation; they also reportedly questioned dozens of people, including children and the elderly. According to Sivulskiy, officers then pressured some people to renounce their faith, claiming that they would be released if they did so. Jehovah's Witnesses have also reported arson attacks on their properties, and threats by officials to remove their children and place them in the care of the state. Under Russian law, minors can be taken away from their parents if they are involved in "extremist" activities. (Russia's Interior Ministry did not respond to a request for comment.)
This April also saw the start of the trial of Dennis Christensen, a 46-year-old Danish citizen. He was arrested in May 2017 by armed police wearing balaclavas and bulletproof vests after they stormed a Jehovah's Witnesses prayer hall in Oryol, a small city 225 miles south of Moscow. The officers were accompanied by plainclothes investigators from the FSB security service, according to video footage of the raid, as they stood guard over some three dozen attendees, including children.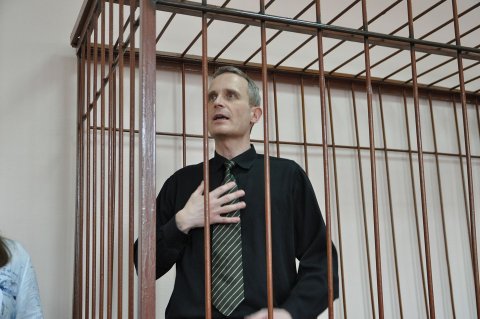 The authorities have held Christensen in a police detention facility since his arrest. Conditions in the jail are grim, he told reporters recently. He has been forced to wash himself with water from plastic bottles and survive on groats and other barely edible food. His health has deteriorated behind bars: His wife, Irina, says he has suffered from back pain, digestive issues and ear infections. Christensen, who has lived in Russia since 2000, faces up to 10 years in prison if found guilty of organizing prayer meetings. Danish Embassy officials have attended court hearings but have so far made no public statements about the trial.
As the clampdown continues, human rights groups are speaking out. "Dropping the case against Christensen would be a good first step toward ending the raids and other criminal cases against people who are merely practicing their faith," says Rachel Denber, deputy director for Europe and Central Asia at Human Rights Watch. Memorial, Russia's oldest human right organization, describes Christensen as "the first person in the history of modern Russia to be deprived of his freedom because of his religious affiliation."
The Christensen trial may be the first of its kind in recent decades, but Russia has a long, dark history of religious persecution. Authorities in the Soviet Union executed at least 200,000 members of the Russian Orthodox clergy, according to Kremlin records, while millions of other Christians faced imprisonment or discrimination at the hands of the officially atheist state.
For Russia's Jehovah's Witnesses, the arrests and raids are a throwback to those years of terror. "Older believers tell us what is happening now is simply a continuation of the Soviet period. The same methods of repression are being used," says Sergei, a Moscow-based Jehovah's Witness. (Like many other movement members, he asked Newsweek not to reveal his surname over security concerns.)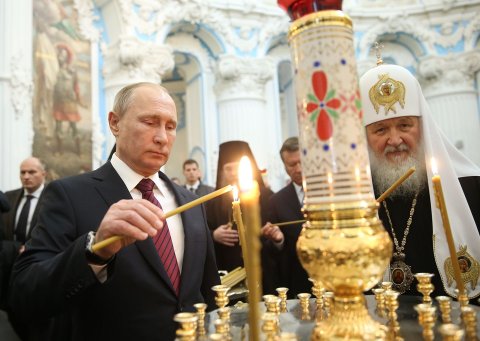 The difference is that Soviet authorities targeted followers of all religions without exception; this time, the Kremlin is acting with the approval and support of its powerful ally, the Russian Orthodox Church. Although Russia's constitution stipulates a divide between church and state, critics say the Kremlin and church have grown uncomfortably close during Putin's almost two-decade rule. In recent years, Patriarch Kirill, the church's leader, has made public statements on a range of issues, from Russia's "holy war" in Syria to the "abomination" of gay marriage. The patriarch has also described Putin's rule as a "miracle of God."
Kirill hasn't spoken publicly about the state's campaign against the Jehovah's Witnesses, but church spokespeople have been fervent in their support of it. "[The Jehovah's Witnesses] manipulate people's senses and destroy minds and families," says Metropolitan Hilarion, an aide to the patriarch. Ultra-conservative Orthodox Christian activists close to Kirill have also welcomed the Supreme Court's decision to prohibit the group. "The Jehovah's Witnesses are trying to force a foreign religion on Russians. But no one wants to see them here, and they should go back to where they came from," says Andrey Kormukhin, the founder of Sorok Sorokov, an activist group described by its critics as the Russian Orthodox Church's "combat unit." According to an opinion poll taken last year, 80 percent of Russians supported the ban on the Jehovah's Witnesses' activities. That's approximately the same percentage of the population who identify as Russian Orthodox Christians.
Like many other religious groups, including the Russian Orthodox Church, the Jehovah's Witnesses have been rocked in recent years by child abuse scandals. In Britain, dozens of current and former members alleged in March that they had been sexually assaulted. They also accused senior members of covering up the abuse. "Elders treat victims of child abuse with compassion, understanding, and kindness," the Jehovah's Witnesses responded in a statement. However, there have been no allegations of child abuse against the religious group in Russia, and attorneys for the Justice Ministry did not cite the issue ahead of the Supreme Court's decision to classify them as extremists.
Despite the Russian Orthodox Church's enthusiasm for the state's bid to suppress the Jehovah's Witnesses, some analysts say the decision to approve a nationwide ban was likely driven by political and security concerns. "The Jehovah's Witnesses were targeted because they do not support the wave of patriotism sweeping the country during the confrontation with the West," says Roman Lunkin, a religion analyst at the Russian Academy of Sciences in Moscow. "There is a real fear of religion and religious activity among the authorities and the security services."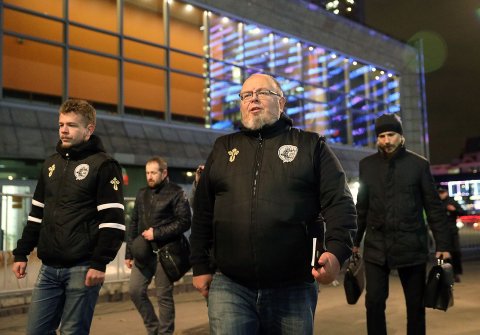 These anxieties, Lunkin adds, extend even to civil activism by Russian Orthodox Christians. "Putin might be an Orthodox Christian, but if you stand on the streets of Moscow with a sign saying 'Let's build a Christian community in Russia,' then, under our laws, you can be locked up," he says.
Unsurprisingly, some Jehovah's Witnesses want to get out of Russia. Spokespeople estimate that hundreds have fled the country in recent months. Yet tens of thousands are determined to stay, and they see the Kremlin's repression as a test of their convictions. "My years of serving Jehovah God under a ban taught me that this makes a believer even stronger," says Pavel Sivulskiy, 86, who says he spent seven years in a Soviet gulag for his beliefs. "We pray more often and more ardently, and are together more frequently."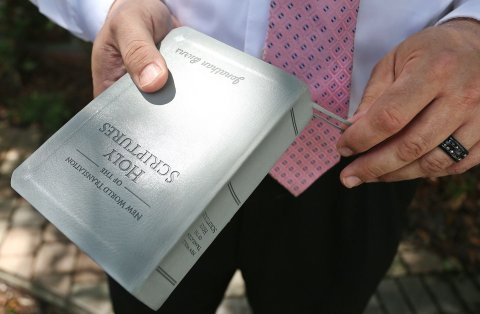 With their prayer halls shuttered, Russia's Jehovah's Witnesses have resorted to the Soviet-era practice of gathering in secret in each other's homes. At a recent meeting in a one-bedroom apartment in northern Moscow, some two dozen men and women discussed Scripture, prayed and listened to lectures on the virtues of forgiveness. People spilled out of the tiny living room into the kitchen, softly singing hymns so as not to alert the neighbors. Many of those present said they had discovered the religion in the 1990s, following the collapse of the Soviet Union, when millions of Russians explored once-taboo ideas.
"We are hurt and insulted by the prohibition of our religious beliefs," says Yelena, an elderly woman who owns the apartment. "But we're not afraid. How can we be afraid when we have faith?"