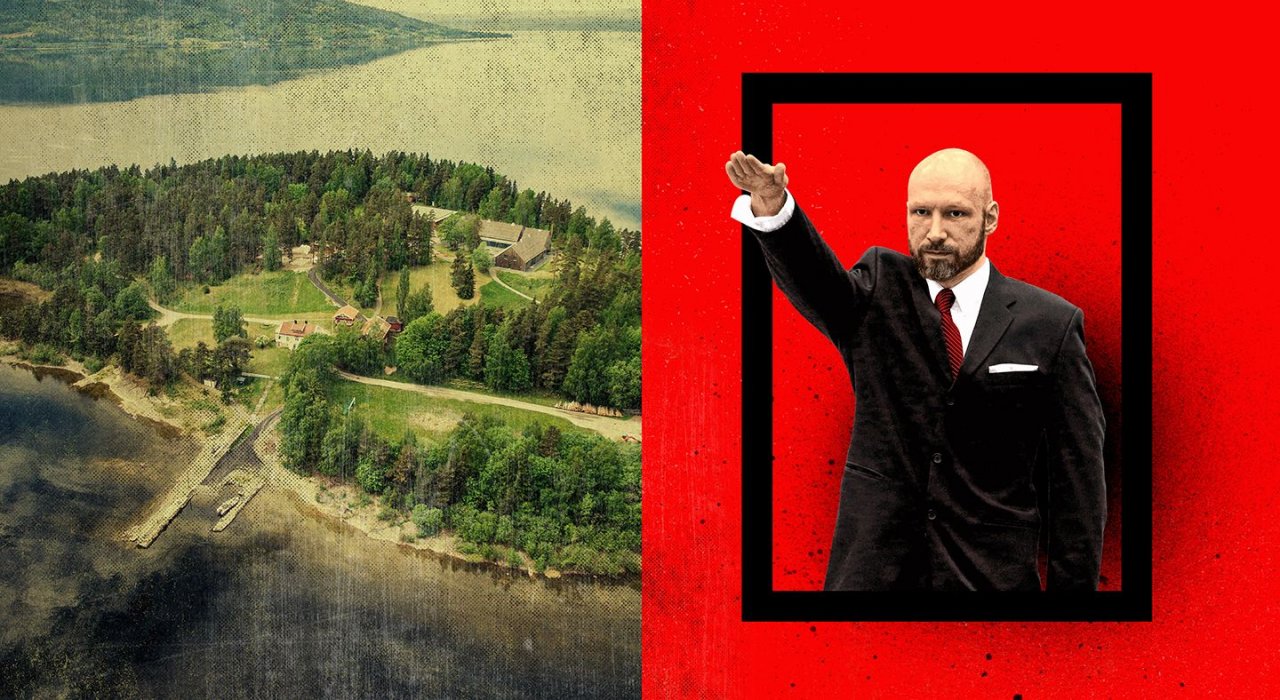 On July 22, 2011, a heavily armed 32-year-old man posing as a police officer arrived on Norway's Utoya Island, site of the annual Workers' Youth League summer camp, which trains leaders for Norway's left-leaning Labour Party. He told staffers he was there to protect the island from right-wing extremists who had bombed the Oslo office of the prime minister less than two hours before.
The man told the campers to remain calm; no one could hurt them now. But within minutes, his true intention was revealed when he turned his semi-automatic rifle on the young men and women, mostly teenagers, some as young as 14. "You will die today Marxist liberals, members of the elite," he announced, as he sprayed the crowd with bullets.
The terrified campers scattered into the trees. For just over an hour, the killer stalked them, methodically gunning down whomever he found, pushing his victims through the woods, to the small island's edges, until there was nowhere left to hide. By the time the police arrived, he had killed 69 people and injured 100 more.
The lone gunman, a right-wing extremist named Anders Behring Breivik, had also been responsible for the Oslo explosion earlier that day. The homemade bomb was placed in a van parked near the office of Jens Stoltenberg, the prime minister of Norway and leader of the governing Red-Green coalition, which is committed to social-democratic ideals. That blast killed eight people.
The world quickly learned of Breivik's Islamophobic, anti-feminist, cultural conservative ideology. His 1,500-word manifesto, 2083, was shared online and translated into multiple languages. He was a self-appointed "Justiciar Knight" operating as jury, judge and executioner on behalf of Western Europeans. "It is better to kill too many than not enough," he wrote. "The time for dialogue is over…. The time for armed resistance has come."
Breivik's attacks, sometimes called Norway's 9/11, occupy the first half-hour of 22 July, written and directed by Paul Greengrass. The scenes are harrowing, partly because he presents them with a matter-of-fact economy not unlike the killer's systematic slaughter.
Breivik surrendered to police on Utoya, and the bulk of Greengrass's film is devoted to his highly charged trial and the grueling recovery and testimony of the survivors—represented in the film by two of them, Viljar Hanssen (played movingly by Jonas Strand Gravli) and Lara Rashid (Seda Witt). 22 July, says Greengrass, "is not about the attacks. It's about what happened afterward, about how Norway fought for her democracy, and to put Breivik back in a box—literally, of course. It's how they fought his ideology, and the values and systems they deployed to do it." What becomes increasingly clear as 22 July progresses is that while it is set in Norway in 2011, it is about all of us—at this moment and tomorrow.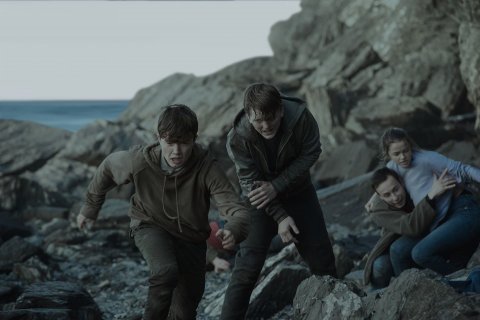 I happened to interview Greengrass the day after the far-right Sweden Democrats won 17.6percent of the vote on ­September 9 in Sweden's parliamentary elections, a disturbing indication of the rise of nationalism. "You know things are bad when not just a far-right party but a neo-Nazi party has a share of power," says Greengrass. "And that's in a small country, a bit like Norway, commonly considered to be progressive, a place of peace and sensibility."
The rise, of course, extends well beyond the borders of Scandinavia—to Germany, Hungary, Austria, Poland, Italy, the U.K. and the U.S. And that's why the British director made the film, "as a way of talking about the dangers inherent in these unprecedented political changes."
Greengrass has a reporter's eye for detail. He started as a journalist and, in 1987, co-authored the best-selling Spycatcher, a book the British government tried to ban for exposing, among other things, MI5's dubious ethics. In the early '90s, Greengrass moved to TV drama, then filmmaking, and his subsequent career has seesawed between visceral thrillers (including three of the films in the Bourne franchise) and what has become something of a niche: dramatizations of real-life violence, like the BAFTA-winning United 93, about the 9/11 attacks, and the Oscar-nominated Captain Phillips.
In 2015, he read Åsne Seierstad's critically acclaimed One of Us, about Breivik's attacks and Norway's response to them and to him. At the time, Greengrass didn't consider adapting the book. He had been interested, instead, in making a film about the migrant arrivals on the Italian island of Lampedusa. But then Brexit happened, and Donald Trump and the European backlash to the Syrian refugee crisis, "and you could feel that something profound was changing in the West," he says. "And I remember thinking, What I should be doing is a film about the growth of the right. One of Us made me realize that Breivik was an inciting moment."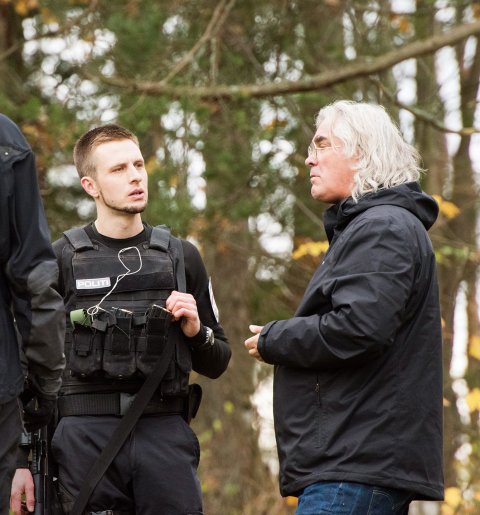 The trial created a crisis of conscience in Norway, thoroughly testing the country's long-standing commitment to nonviolence, tolerance and compassionate justice. Breivik's stated aim was to use his trial as a platform for spreading his ideology, and he demanded to be allowed to deliver a statement in court, or he would not give evidence. "Norway had the problem of, How do we deal with him?" says Greengrass. "Do we stop him talking, or must we listen?"
In the end, Breivik was allowed to speak for over an hour, delivering a prepared statement that described Norway as a country destroyed by leftists. He described the events of July 22 as "the most sophisticated and spectacular political attack committed in Europe since the Second World War." It was clear that he regretted not killing more people. (Norwegian actor Anders Danielsen Lie does a superb job of re-creating the killer's smug grandiosity.)
Greengrass tells me about reading the testimony for the first time. "Breivik's not stupid—he's an intelligent man," he says. "And I remember feeling chilled because his opinions were considered outrageous and marginal during his trial. Now, of course, no populist politician in Europe or the U.S. would have any problem with them."
Greengrass pointedly blames the forces of globalization for this hard-right turn, which, in the years leading up to Breivik's attack, "were tearing up the world order, delivering the crash of 2008, flat incomes and no growth and a lot of people feeling locked out of the system. At the same time," he adds, wars, brutal dictatorships and poverty are "creating unprecedented population movements."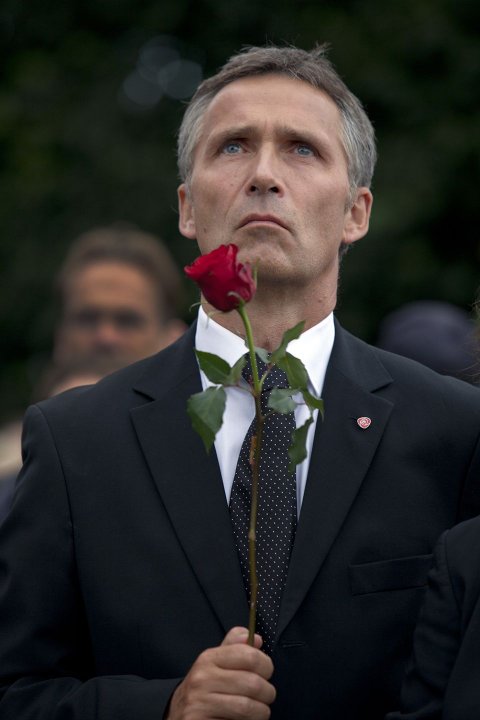 In writing United 93, he read The 9/11 Commission Report and was struck by a phrase. "The thrust of it is that one of the phenomenons of modernity was that the West was beginning to look at the rest of the world through the wrong end of the telescope at the same time as the rest of the world was looking at us through the right end." In other words, the West is less and less interested in those beyond its borders, while those outside those borders have become increasingly aware of the benefits and luxuries we have been enjoying. And they want them too. "That paradigm shift," says Greengrass, "was not to our advantage. Because people will move, and they are moving, and, by the way, we're only at the beginning."
While making 22 July, Greengrass thought a lot about his parents and grandparents, who had lived through the '30s. "They saw what happened when, in the shadow of economic collapse, you had a growth of protectionism and leaders preaching populism," he says. "And where those leaders took the world was into war and catastrophe."
There's an argument to be made that 22 July simply gives Breivik another platform. "I understand that argument," says Greengrass, "and I had to think about it before I made the film. It just seemed to me wrong, because Breivik did not act alone. He did what he did alone, but he didn't do it in a vacuum."
Pretending those ideas don't exist, he believes, only makes the problem worse. In the film, Breivik demands to speak to the prime minister after his arrest. "Tell him I'm listening to him," the actor playing Stoltenberg tells a TV reporter. "That's a big moment," says Greengrass, "and they had to weigh that in the trial. Their conclusion was that they had to let him speak, to allow the evidence to show that he was part of a network of people who hold the same views. And then the survivors had to be prepared to come in and not only testify but find the words, the arguments, the ideals, the beliefs that will trump his. And that, in miniature, is what we're looking at today."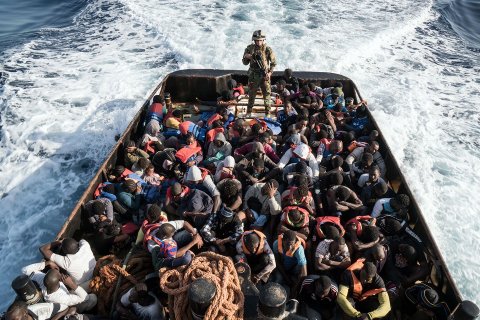 The film came together quickly; it was made in a little over a year. The first step was meeting with the families of the victims and survivors. On one of Greengrass's early trips to Norway, he met with Stoltenberg. "I remember him saying, 'If the families give you permission, I really hope you make the film because this is tomorrow's problem. We just need to open our eyes to it."
The families and survivors felt similarly and agreed to share their stories. (Greengrass did not meet Breivik, nor does he have any desire to do so, "out of respect to the families.") The filmmaker does not speak Norwegian, but he did want the film to express the "soul of Norway," as he puts it, so he used an entirely native cast and crew—essentially "midwifing their story." The country is bilingual, and, as it turned out, the actors wanted to speak in English. They, like Greengrass, hope to reach as wide an audience as possible—particularly young adults.
Greengrass's grandparents and parents emerged from World War II and pledged to build a world where the practice of democracy was about constraining nationalism—"not eradicating it, but keeping it within boundaries," he says. Young people today, faced with a world further destabilized by overpopulation, economic inequality and climate change, will need to "find the balance that allows for the benefits of globalization but isn't blind to the problems thrown up by it."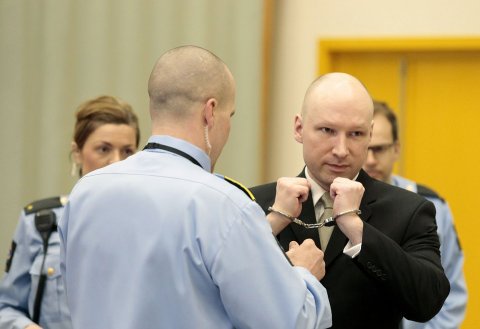 22 July is filled with horror but also hope—though not the simplistic Hollywood kind; it's hard-won, born of tremendous struggle. We see that through Viljar Hanssen, who was shot multiple times and lost one eye. During months of recovery, he nearly succumbs to despair, but in the end he bravely faces Breivik in court and gives powerful testimony against him—a confrontation that everyone in Norway remembers. "I never would want to make a nihilistic film," says Greengrass, "because I'm not inclined that way myself. I've got children in their 20s, and I see their energy and optimism as a force that can move mountains. In the end, they are the ones who are going to have to win this fight."
Breivik (who now goes by the name Fjotolf Hansen) was sentenced to 21 years in prison, the maximum available in a country that considers prison a means for rehabilitation rather than retribution. (His release, however, is dependent on whether he is still considered a threat; given that he remains firmly devoted to his extremist ideology, the chances he will ever be free are slim.) It's worth noting that Norway remains committed to routing extremists and their methods. Following last year's Parkland, Florida, shooting, which resulted in the deaths of 17 people, Norway—a country that already has strict gun laws—announced plans to ban semi-automatic guns by 2021.
Greengrass gives Breivik a telling last scene. He's saying goodbye to his lawyer Geir Lippestad. The mass murderer, still defiant, tells him with a contented smile that the warriors of the right will finish what he started. "And Lippestad says, as he believes, 'My children will beat you, and their children will beat you,'" says Greengrass. "And I think that's true. It's going to be a long process, and we're only at the beginning, but I'll always bet on our children."