There are few places left on Earth where you can travel 600 miles without hitting a McDonald's. One of those is Mongolia, a country twice the size of Texas where nomadic herders continue to live as they have for centuries. "There are no fences, no boundaries," says Frédéric Lagrange, a French photographer who spent 17 years chronicling the seasonal movements of Mongolian cattle and reindeer herders. "You can walk from one end of the country to the other without being stopped," Lagrange tells Newsweek. "It's complete freedom."
The exception is Ulaanbaatar, Mongolia's capital, housing roughly 45 percent of the country's 3 million people. The country regained its autonomy in 1990, transitioning to a democratic nation after 70 years of Soviet rule, and capitalism has exploded in the city. Here you can find shopping malls, internet cafes and traffic jams. Ulaanbaatar is currently the most polluted capital city in the world.
But just 10 miles away, time stands still.
Mongols move fluidly between the two worlds, maintaining their deep attachments to a past that extends back to Chinggis Khaan (often transliterated as "Genghis Khan"), the 13th-century warrior who founded the largest contiguous empire the world has ever known. Like Khaan, "they are fierce people," says Lagrange, whose book, Mongolia, is out in November and available for preorder online on the photographer's website. "Whenever there is an economic crisis, people leave the city and go back to the herds. It's quite interesting; modern-day businessmen can herd cattle and ride horses extremely well."
You'd have to be fierce to withstand the vicious sandstorms of the Gobi Desert or the subfreezing winters. "No fruits will grow, no vegetables, chickens or eggs—it's way too cold," says Lagrange. "The only animals that survive are camels, yaks, reindeer, goats and sheep. That leaves fats, meats, breads, noodles and, of course, Mongol vodka."
And yet, wherever Lagrange went he was welcomed. "In every ger—or Mongol yurt [a portable tent]—there's a spare bed and a spare meal," he says. "It's a way for locals to meet people and get news from the other side of the country. It's almost mandatory to take others in and help them." The long, vodka-fueled nights are spent swapping stories and singing songs, many of them extolling the glories of Khaan.
For all its harshness, Lagrange has come to love the Mongolian landscape—the rocky, rolling hills and flat planes as far as the eye can see. Such undisturbed vistas produce "a meditative state," one he has found nowhere else.
"You feel this intense presence in time," he says. "It makes every emotion, every moment, much more powerful."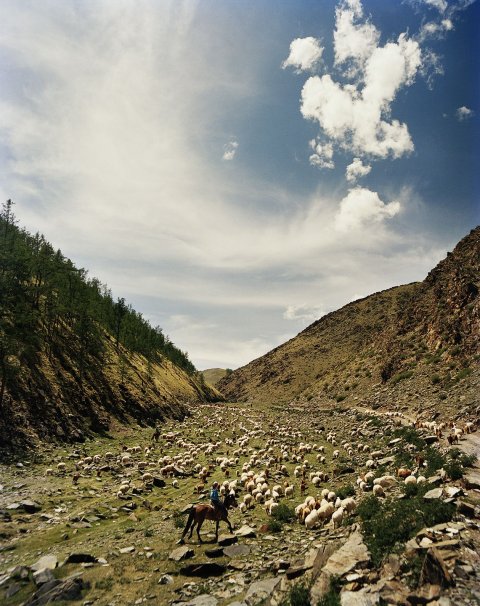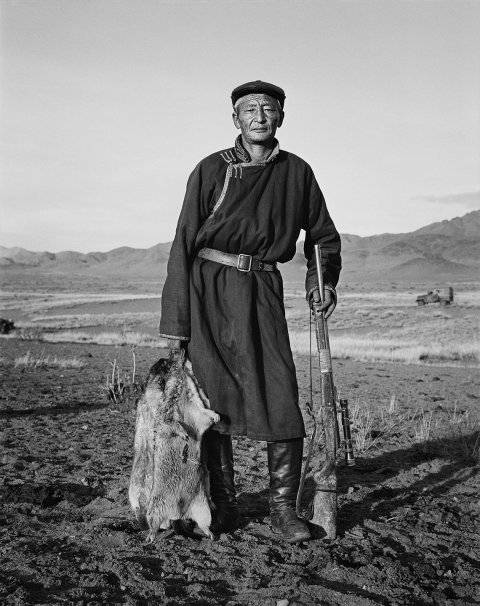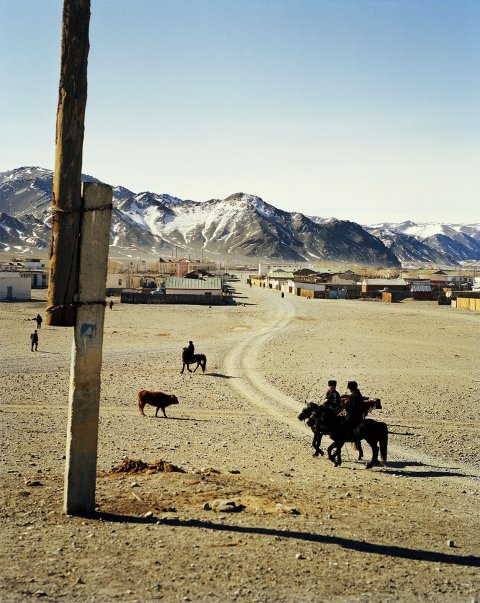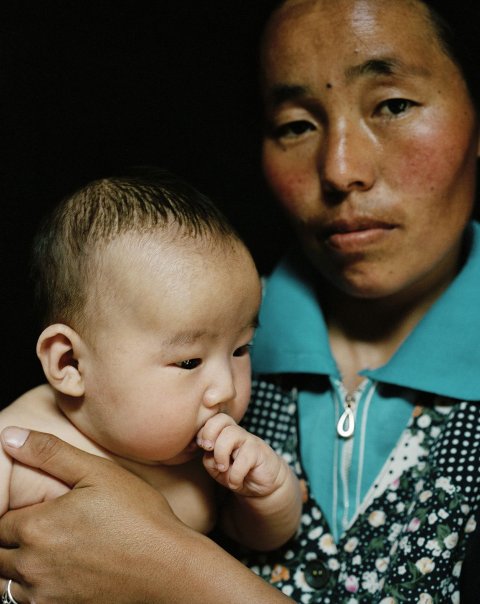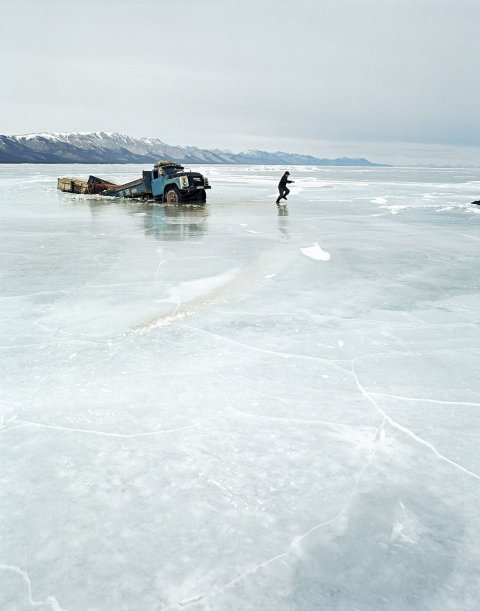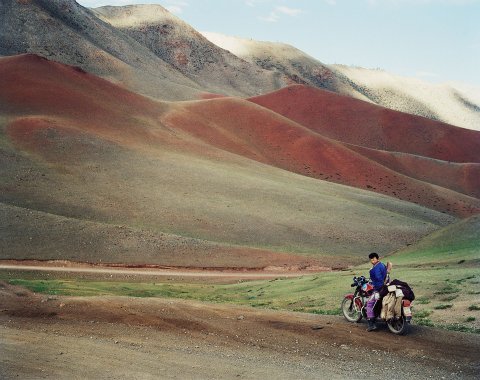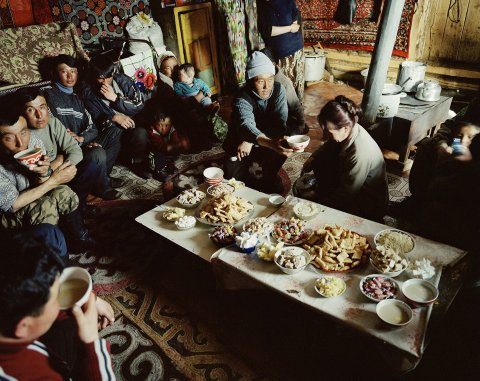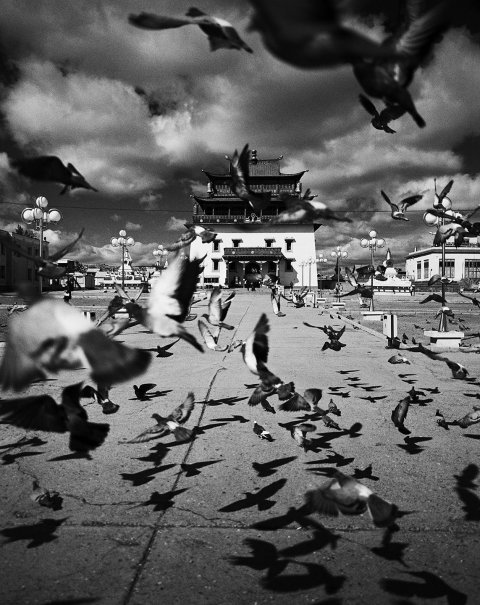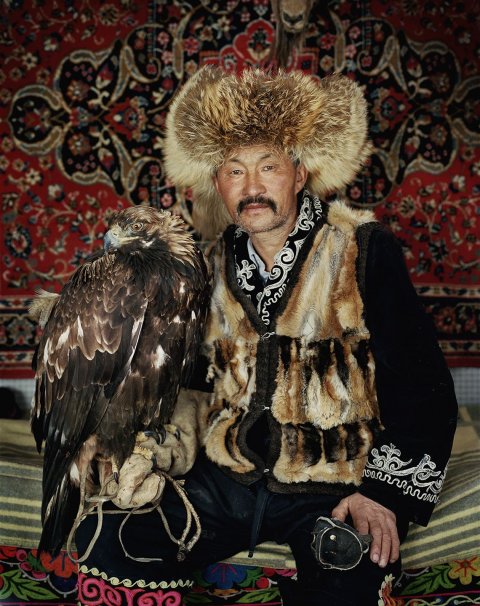 Lagrange's book can be preordered at www.fredericlagrange-mongolia.com.