Joe Lubin was living in Jamaica in 2014 when he had the meeting that would transform him into a crypto billionaire and a high priest in a new technological ecosystem that some believe may one day prove more significant than the internet.
Lubin, a 53-year-old Princeton-educated engineer with a résumé that included stints at Goldman Sachs and several hedge funds, had long since "checked out." Alarmed by global debt and what he was seeing on Wall Street and in Washington, D.C., he had considered hoarding precious metals long before the 2008 financial crisis was in full swing. He'd even trekked through Peru and Ecuador with his brother, looking to buy South American farmland that might help insulate them from what he saw as an inevitable global reckoning.
Instead, once the crisis finally hit, Lubin decamped to the Rasta nation with a female friend. They built a home recording studio in Kingston, not far from the beach, and began producing music and videos. For a time, Lubin did all he could to avert his gaze from the carnage he'd left behind. "We felt like doing the music project in Jamaica would be much less expensive and more fun," he says. "I'm a terrible guitar player, so I was more of the facilitator."
Then, in 2011, Lubin read about bitcoin, the cryptocurrency invented by a mysterious figure known only by the pseudonym Satoshi Nakamoto. Like countless others, Lubin became "infatuated" with Nakamoto's idea of digital money that could operate outside global financial systems, remaining impervious to the manipulations of governments and central bankers. Lubin began buying coins and reading everything he could find about the technology.
Nakamoto's singular innovation was the creation of an encrypted, parallel ledger system known as the "blockchain," along with an incentive structure to get people to run it on their computers. Using Nakamoto's software, thousands of people could simultaneously serve as custodians of a continuously updating body of records. The time and origin of every bitcoin transfer and transaction were recorded and revised at the same time on a multitude of independently run computers. A majority of these computers had to validate any new "block" of transactions to make it stick. For these reasons, it was virtually impossible for anyone to hack it, cheat it or manipulate it.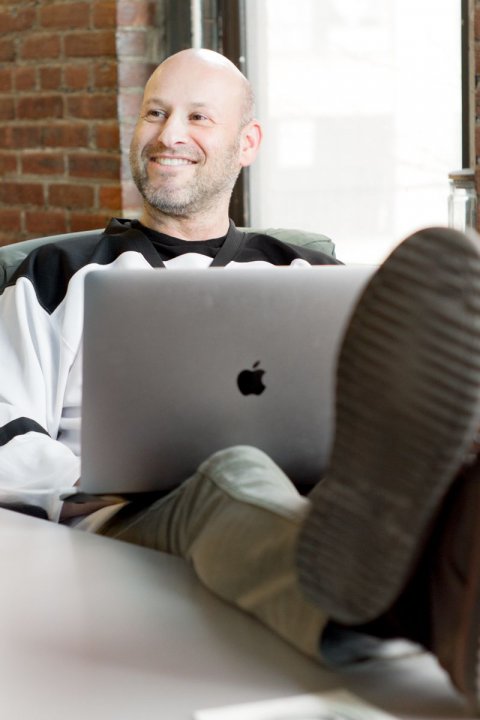 Still, it wasn't until five years ago when Lubin encountered a 19-year-old math savant at a meeting for crypto enthu­siasts in downtown Toronto that the Canadian-­born engineer's time as a recording impresario drew to a close. The young man was Vitalik Buterin, a college dropout whose own infatuation with cryptocurrency had led him to co-found Bitcoin magazine. That evening, on January 1, 2014, Buterin told Lubin he'd been working on a wholly new blockchain application—similar to but far more ambi­tious than the distributed ledger created by Nakamoto.
Buterin's platform could indelibly record not just bitcoin transactions but any kind of transaction on a distributed ledger. It could be programmed to automatically execute complex agreements, or "smart contracts," involving the sale of a stake in a property, the adoption of bylaws by an organization or the purchase of 1,000 bales of cotton in six months at $1.50 a pound. And since it would be run in many places on many computers around the world at the same time, all of it could be done beyond the jurisdiction, and without the interference, of any government or corporate entity. Buterin had already given the platform a name: Ethereum.
To most people—particularly those who haven't spent time contemplating how much we are at the mercy of corporations and governments that control the internet's servers and data centers—Buterin's pitch might have elicited a blank stare. But when Lubin read Buterin's proposal, or white paper, he realized it was the solution he had been waiting for: a tangible way to finally put into motion the possible global transformation he'd envisioned with the introduction of bitcoin.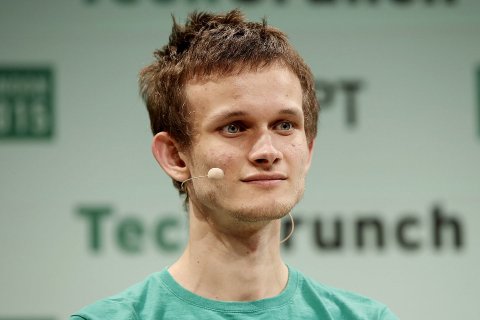 All of those centralized servers could be replaced by a hive mind composed of independent, individual actors—one controlled by everybody and nobody at the same time. The toll keepers and middle men would be cut out, enabling new kinds of institutional, commercial and governmental structures, and a different sort of World Wide Web—a truly democratic "virtual machine." We could take back our data from the Facebooks, Googles and Amazons of the world. Even the disrupters would be disrupted.
"This technology has the potential to shatter the silos of power and re-balance the information asymmetries that disadvantage so many," Lubin would later write.
Almost five years later, that ­vision has grown into a global movement. As many as 250,000 devel­opers are now building on the Ethereum platform, launched in July 2015 by Buterin, Lubin and a small core of other pioneers. It has spawned scores of imitators, spin-offs and would-be usurpers, and made Lubin and his young friend unimaginably rich.
How much Buterin's pioneering re-engineering of blockchain will actually change the world remains to be seen. But we may soon find out.
A Virtual Avalanche
In recent months, the first of what many expect will be a virtual avalanche of blockchain-based projects—on Ethereum and on the many distributed ledger platforms that now compete with it—have begun to move from their pilot phases to full implementation. The group of people pushing these new technologies is no longer limited to a small band of crypto-anarchists, disillusioned Wall Street cast-offs and geeky computer programmers. It now includes corporate and government leaders at the center of the power structures many of blockchain's early converts once hoped to disrupt.
Although the uses these leaders have in mind for the ­technology are prosaic—supply-chain custody tracking, back-office banking settlements, the re-engineering of food safety systems—they talk about blockchain with an almost religious fervor. That has created a manic hype around a technology many people are too embarrassed to admit they don't really understand.
"Every consulting company is obsessively engaged with this stuff now," notes Sheila Warren, who heads a blockchain project at the World Economic Forum focused on encouraging the development of common technical protocols and common standards. "There are a lot of blockchain labs in big companies—IBM, Microsoft, Facebook, Google, SAP. All these companies are paying attention."
Some of blockchain's more radical early innovators look askance at the efforts of Big Business to co-opt their idealistic visions for a universal "truth machine" and modify its architecture to better suit more mercenary uses. But others, like Lubin, see this development as a useful step toward a larger vision of a new World Wide Web for transactions of all kinds.
Corporate spending on blockchain technologies is expected to rise from under $2 billion in 2018 to $11.7 billion by 2022, according to a report by the International Data Corporation. The firm looked at 16 different use cases, such as regulatory compliance, food safety and digital identity. Ironically, the most aggressive spenders so far have come from the very industry the original bitcoin blockchain sought to bypass: financial services firms. They are expected to spend $552 million in 2018 alone, according to the IDC report. Another study based on a survey of 200 banking industry honchos placed the number at $1.7 billion, with one in 10 of the banks and other companies surveyed reporting blockchain budgets in excess of $10 million. The typical "top-tier bank" had 18 full-time employees working on the technology and planned to go live within the next 24 months, according to a report from Greenwich Associates.
Those pushing the blockchain technology no longer see much connection to the virtual coin so long excoriated by industry leaders—most famously by Jamie Dimon, the chairman and CEO of JPMorgan Chase who has called bitcoin a "fraud" and a "scam." Rather, they argue, the existence of their own distributed ledgers of transactions will someday save financial services firms billions of dollars in various ways: by increasing the accuracy and shortening the time for settlement in the trading of equity shares, speeding up and simplifying cross-border payments, and allowing self-­executing smart contracts that automatically enforce the obligations of all parties in a contract. And all of that would be accomplished without the added expense of the human intermediaries ­currently needed to monitor and make sure the transactions happen.
"Transactions are grouped in blocks, recorded one after the other in a chain of blocks (the 'blockchain')," the consulting giant Deloitte recently wrote in a report issued to its banking clients. "The links between blocks and their content are protected by cryptography, so previous transactions cannot be destroyed or forged. This means that the ledger and the transaction network are trusted without a central authority—a 'middleman.'"
The technologies could benefit smaller players in myriad other industries as well. The lowered cost of doing business that will result from efficiencies could unlock $1 trillion in trade that otherwise wouldn't occur, mostly in emerging economies and among small- and medium-size companies, according to the World Economic Forum. (It would do so by, among other things, mitigating credit risk, lowering fees and speeding up processing times at borders.)
Supply-chain specialists, meanwhile, have emerged as some of the technology's most devout proselytizers. Jerry Cuomo, an IBM fellow and the company's vice president of blockchain devel­opment, talks about the day he first learned about Ethereum and read Buterin's report as if it were a white-light experience.
"I realized it was going to change the world," he says. "I caught blockchain fever. Everything suddenly made sense."
Cuomo was at the time a founding member and chief technology officer of an IBM business unit with a $6 billion portfolio of offerings that focused on "middleware," the software and systems that act as a bridge between different server networks, and different businesses. When an employee first explained Buterin's idea to him, Cuomo's mind immediately went to the kind of prototypical dispute he saw every day: "A supplier calls a customer and says, 'Hey, you didn't pay me.' The customer says, 'I'll pay you when you send me the bloody thing I ordered.' The supplier says, 'But I sent it.' The shipping company says, 'We delivered it.'"
From there, says Cuomo, it can take an average of 44 days for IBM's supply chains to settle up. "In IBM, we see tens of millions of dollars—a hundred million dollars easily—in any given supply chain, on any given day, tied up in these disputes, and it's accepted as normal business practice."
If there was one set of digital, immutable records shared by everyone involved, updated instantly and simultaneously on every party's corporate computer every step of the way, there would be no need to argue over three different sets of books, engage in contentious phone calls and involve numerous personnel in these disputes. One look at blockchain, and you could resolve it and locate the lost item almost instantly.
Such a system, Cuomo realized, had the potential to ­drastically reduce costs in myriad other ways too. Insurance premiums would go down, since merchandise would be more easily trackable. Computer security costs might be cut or shared between different actors. And since there would be only one set of records, administrative personnel might be freed up to do other things.
After reading Buterin's paper, Cuomo "fell in love with Ethereum" and pushed IBM to invest heavily in blockchain technologies. But when Cuomo and his team actually began looking at what it would take to meet the privacy and security requirements of IBM's corporate clients, they developed reservations. Cuomo knew his firm's corporate clients would love the idea of a distributed ledger, but he also knew they'd want to control to whom it was distributed, an issue Ethereum's programmers had not yet begun to consider. Cuomo and his team thus set to work examining how they might create "permissioned" blockchains that only a select few could access and see. Building such a "walled garden" on top of the existing Ethereum ecosystem, they concluded, would require "deep surgery" on the core ­Ethereum code. Furthermore, says Cuomo, when IBM's corporate lawyers approached the nonprofit Ethereum Foundation—set up to oversee the creation of the new blockchain ecosystem—they found its communitarian intellectual property and licensing rules to be too restrictive: The foundation, rather than IBM, would own the rights.