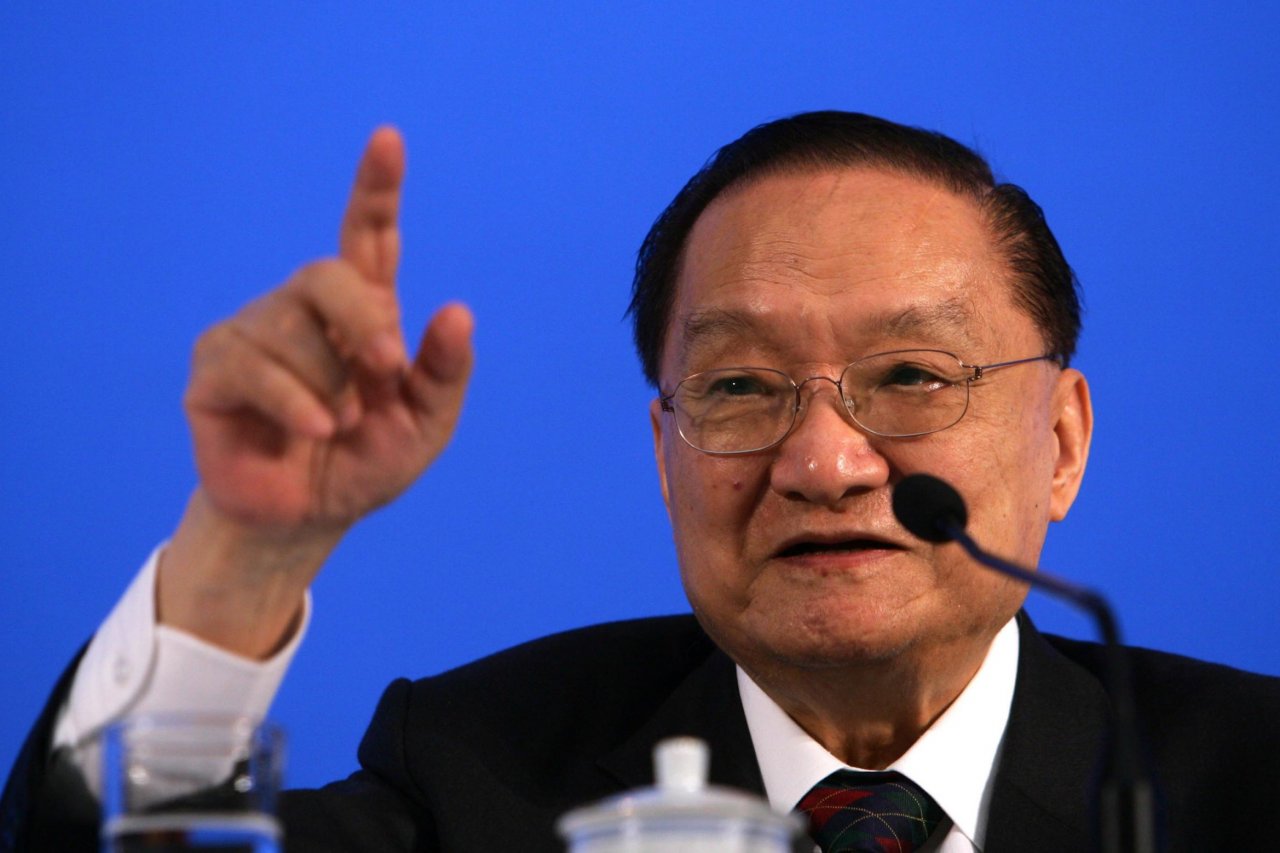 Fans have been paying tribute to one of the Chinese-speaking world's most loved authors who died after a long-standing illness.
Louis Cha Leung-yung, whose pen name was Jin Yong, may not have been widely known among English-speakers but his martial arts novels sold in their tens of millions in China, Taiwan, Hong Kong and among the Chinese diaspora.
He was a master of the "wuxia" novel, a genre which would combine martial arts, fantasy, and romance and led people to compare him with J.R.R. Tolkien. The first part of his most popular series, Legends of the Condor Heroes, was published in English earlier this year.
He died on Tuesday at the Hong Kong Sanitarium and Hospital in Happy Valley aged 94 after suffering from liver cancer and dementia in his final years, the South China Morning Post reported.
His friend and fellow writer Chip Tsao posted on Facebook how he had met Cha last week and they spoke in their native Shanghai language.
"His eyes lit up bright, and he was holding my hand. I told him what the date was and what had been happening between China and the United States. He listened with rapt attention, like an innocent child," he said, according to the Post.
Cha was born in China but moved to Hong Kong before the Chinese Communist Party's takeover of the country. He co-founded the Hong Kong daily newspaper Ming Pao in 1959 and was its first editor-in-chief.
Starting with The Book And The Sword in 1955 until the final installment of The Deer And The Cauldron in 1972, his books were translated into dozens of languages and sold up to 300 million copies, or one billion if bootlegs are included.
Hong Kong science fiction novelist Ni Kuang called Cha's novels "the best in the world and of all time" and said his legacy would live forever, The Straits Times reported.
Hong Kong Chief Executive Carrie Lam Cheng Yuet-ngor issued a statement expressing her "deep sorrow" over the death of Cham who she described as "a learned man and an acclaimed writer".
Wang Zhimin, director of Beijing's Liasion Office in Hong Kong, said Cha helped promote the development of the "one country, two systems" principle by which the city is governed.
Hashtags relating to his death topped 1.7bn posts on Weibo, and fans held a candlelit vigil in the city of Xiangyang, in central China where his novels were often set.
Fans also posted their love for the writer online, with one writing: "The world he created represents the dreams of this generation, the one before, and many more. At the end of every story, the spirit of chivalry and justice is felt. I hope this spirit will continue to be passed down."
Another wrote: "I read your books during class, hidden in my desk. You were with me for my entire youth. You've left now, but you are still here," The Guardian reported.