#2018WhiteHouseMovies: Twitter Users Mock Trump, Mueller Investigation and Administration With Creative Movie Titles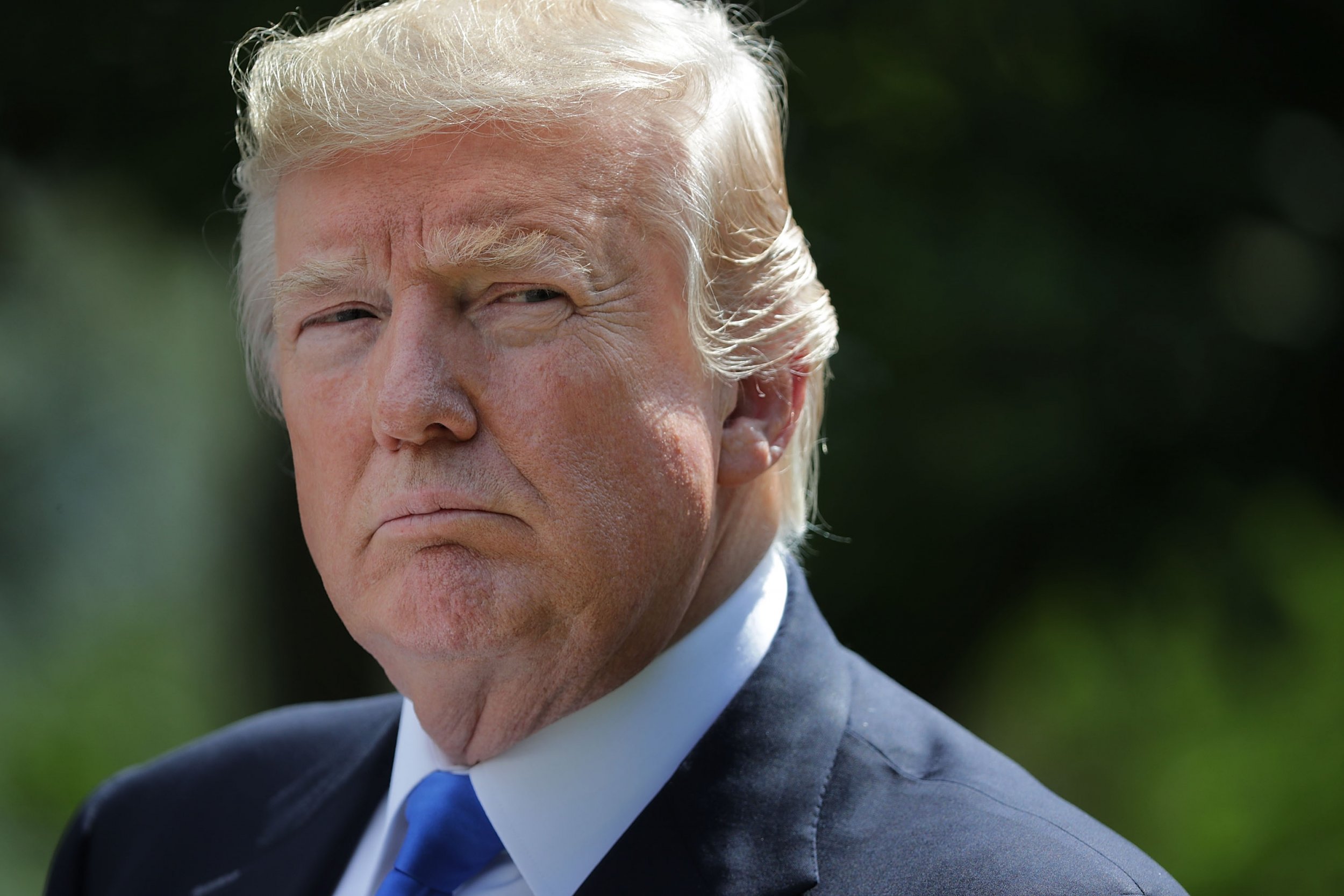 Hundreds of Twitter users came up with their most creative movie title takes to poke fun at the Trump administration on Tuesday, while others aimed to portray President Donald Trump as an action movie hero
While it's unclear what prompted Twitter users to share the #2018WhiteHouseMovies hashtag, it has taken off with both critics and supporters of President Trump. One of the first tweets to use the hashtag, shared by @aeirould, used the classic "A Clockwork Orange" to take aim at the president.
"A Clockjerk Orange #2018WhiteHouseMovies," the account tweeted. Another twitter user managed to sneak Trump's name in the spoof title. "A Trumpwork Orange," tweeted Mike Roberts.
Other tweets poked fun at the administration and the ongoing Russia collusion investigation by Special Counsel Robert Mueller.
"The Sisterhood of the Traveling Spy," tweeted Fred Sanford, along with a photo of alleged Russian spy Maria Butina along with the president's eldest son, Donald Trump Jr.
"Terms of Indictment," tweeted Vance Sanders.
"From Russia With Lies," added @thewatcher85.
"Tinker, Tailer, Soldier, Spy," became "Tinker, Tailer, Traitor, Spy," according to @Kevin_Saito.
Some focused on the administration's high turnaround rate.
"Forgetting Sarah Huckabee," @savvysuzzee wrote.
Phyll Dog referenced the short-lived communications director Anthony Scaramucci in his Dr. Seuss-inspired tweet. "Horton Hears a Mooch," Phyll Dog tweeted.
The Twitter user also targeted media darling Kellyanne Conway with "The Girl With The MAGA Tattoo."
"Gone with a Tweet," wrote @Center_Main, before listing several members of the administration who have left in the two years since Trump took office.
Although a few Trump supporters joined the #2018WhiteHouseMovies crowd, they were quickly drowned out by anti-Trump Twitter users.
The president, an active Twitter user, frequently finds himself being ridiculed on his favorite social media platform. After Trump tweeted about the Steele dossier on Tuesday, Twitter users quickly pounced on his claims the allegations have no evidence to support them.
"Do you ever work?" asked one person. While others noted that none of the allegations in the dossier had been disproved.
Trump has a 42 percent favorability rating, according to an Economist/YouGov poll released on December 11. The findings revealed that a majority of respondents, a total of 56 percent, had unfavorable view of the president.