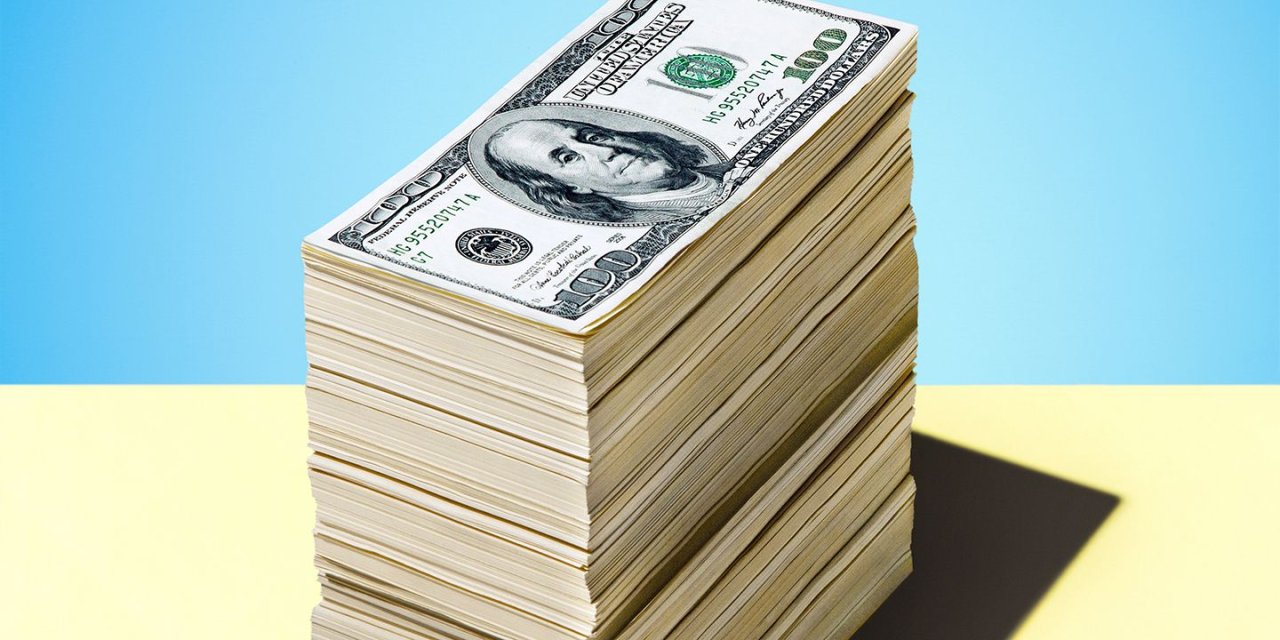 It's barely 2019, but the 2020 Democratic presidential primary is already so packed with possible candidates that debate planners must be plotting how to expand their stages. One of the not-so-subtle questions dogging the scrum is whether a white male can or should headline a Democratic ticket.
Amid Trumpian despair, in the post-Obama, #MeToo universe, a significant wing of the party has gravitated toward the idea that none but star-quality female candidates of color (Michelle! Oprah!) can hope to resurrect the rainbow coalition that elected President Barack Obama. In a recent analysis, Slate's Jamelle Bouie suggested that it will be easier for a black candidate—male or female—to get the Democratic nomination because of the growing diversity of the party's base.
But Steve Bullock is hoping to meet, if not transcend, the political moment. The two-term Montana governor is among a crop of white male politicians from red states testing the presidential waters, including Ohio Senator Sherrod Brown and former Texas Representative Beto O'Rourke. Yes, he was one of just three Democrats to win gubernatorial contests in states that went for Donald Trump in 2016. And yes, he worked with a Republican-controlled Legislature to expand Medicaid. But his real pitch is fighting to get big money out of American politics.
"If we want to address all the other big issues in our electoral system and our political system," Bullock told Iowa State Fair visitors last summer, "if we really want to address income inequality, if we want to address health care...you're not going to be able to do it until you've also addressed the way that money is corrupting our system."
Campaign finance, he argues, is foundational—the connective tissue that bridges the identity politics of the coastal elites and the kitchen-table issues of the American heartland. Unsurprisingly, reforming the system has been the centerpiece of his political career.
As Montana attorney general, Bullock defended the state's ban on corporate campaign spending against a challenge from American Tradition Partnership—a conservative advocacy group with a history of concealing its donors—all the way to the Supreme Court in 2012. More recently, in 2015, as governor, he persuaded Montana Republicans to support a bipartisan campaign finance reform bill that required all groups spending money on elections to disclose their donors. Last summer, he sued the Internal Revenue Service and the Department of the Treasury over a decision to no longer require politically active nonprofits to identify their major donors to the government. The case is pending in federal district court in Montana.
Unlimited corporate spending and limited public disclosure have "undermined us, because people don't believe the system is responsive to their actual concerns," Bullock tells Newsweek. "They don't think they have a shot at influencing elections, and that affects trust in institutions."
He may be on to something. The new Democratic House majority is expected to make campaign finance legislation one of its top priorities, and as Democrats begin declaring their White House intentions, the issue is becoming a clear ideological marker. "I don't think we ought to be running campaigns that are funded by billionaires, whether it goes through super PACs or their own money that they're spending," Senator Elizabeth Warren of Massachusetts told reporters after she announced the formation of a presidential exploratory committee in late December. "Democrats are the party of the people."
Americans overwhelmingly support campaign spending reform. A poll last year by the Pew Research Center found 77 percent of those surveyed agreed that "there should be limits on the amount of money individuals and organizations can spend" on political campaigns. Only 20 percent agreed with what is essentially the law under the Citizens United ruling—that they should be able to spend as much as they want. Nearly three-quarters of the public thinks it is "very important" that major political donors not have more influence than others, while an additional 16 percent viewed this as "somewhat important."
Stephen Spaulding, chief of strategy at the government watchdog group Common Cause, insists that fighting "dark money"—political contributions from outside interests that don't have to disclose their donors—can motivate voters and is a bipartisan issue. According to a Wesleyan Media Project report produced in partnership with the Center for Responsive Politics, such groups have spent more than $750 million to help or harm candidates since 2010 and were responsible for more than 38 percent of TV ads during the 2018 election cycle.
"Outside the Beltway, voters do not view reducing the undue influence of money in politics to be a partisan issue," Spaulding says. "Too many of them think special interests have too much sway in our elections and in the halls of power."
Spaulding points to a smattering of ballot measures limiting dark money and spending that voters approved in both red and blue states during the midterms. In Phoenix, for example, voters overwhelmingly supported requiring donors to local campaigns to disclose contributions of more than $1,000. In Denver, voters passed a "Democracy for the People" initiative, which will create a voluntary public financing system for city elections. "Voters care about this issue and want elected leaders to stop talking about the problem and start advancing solutions," he says.
The new House members supported by the Justice Democrats PAC, including vocal freshmen like New York's Alexandria Ocasio-Cortez, have made opposition to money in politics a primary issue. The organization supports only candidates who do not take any corporate PAC or corporate lobbyist money, and the progressive lawmakers have joined it in calling for a constitutional amendment to abolish private donations to politicians and campaigns. They instead want public funding for campaigns.
Such strict standards could wound populist upstarts like O'Rourke, who spurned PACs but was the No. 2 recipient of oil and gas money in the midterms, having accepted more than $492,000 from individuals associated with the industry. A fight erupted over his ideological purity among online leftists in the last weeks of 2018.
Bullock is more centrist on progressive Democratic issues like immigration and health care, but his desire to overhaul campaign finance runs deep. Montana banned dark money more than a hundred years ago, after the so-called Copper Kings—three wealthy mining industrialists—bought almost the entire political apparatus in the state, from the U.S. Senate down to the local sheriffs. The legacy of their influence exists today in the form of the largest Superfund complex in the United States: vast open pits leaking acidic water polluted with heavy metals around Butte, the result of relaxed mining standards in boom times. "The history of Montana," says Bullock, "really is the history of first corporate control over our elections and the citizens finally saying enough is enough."
On the national stage, Citizens United not only promotes "quid pro quo corruption," he says, but has an effect on political behavior even before the cash is spent. Bullock pointed to Republicans' financial considerations amid their frantic push to overhaul the tax code in 2017. "My donors are basically saying, 'Get it done or don't ever call me again,'" Representative Chris Collins of New York told reporters.
Despite Bullock's efforts, the Supreme Court struck down Montana's ban on corporate campaign spending in a 5-4 decision in 2012 without hearing oral arguments. But the governor believes the legal battle was productive because it created a factual record of the patterns and effects of corporate spending that did not exist when the court issued its Citizens United ruling in 2010.
"The Supreme Court threw out 100 years of Montana history and tradition that, at the end of the day, elections should be about people talking to people," he says. "That made me more resolute to say...we've got to figure out a way for people to have trust in their elected officials." In June, he signed an executive order requiring companies bidding for state contracts to disclose their political spending.
Bullock's crusade against dark money has won him support from both parties in Montana. "He does have some good progressive views but comes across as a Montana good ol' boy," an anonymous Republican operative opined to Politico Magazine last year. "He would be a really good general election candidate."
But, of course, the primaries come first. And as the new House fills with diverse members who lean left, progressive lawmakers grab the bully pulpit for populist issues, and contenders of color launch broadsides against Trump, it's unclear how much oxygen there will be for Bullock and campaign finance reform. Moreover, Senator Bernie Sanders, the democratic socialist from Vermont and another potential 2020 candidate, has already claimed the anti-corruption mantle.
Nevertheless, that seems to be where Bullock is most comfortable. When Newsweek asked him where he stood on free college, "Medicare-for-all" and abolishing Immigration and Customs Enforcement, the governor laughed, and his spokesman redirected the interview to the topic of dark money. (For the record, in Montana Bullock froze college tuition and expanded Medicaid, and he has criticized a number of Trump's immigration policies, including the "zero tolerance" policy that has led to family separations at the border.)
For now, Bullock will talk dark money as he uses his Big Sky Values PAC to travel to early-voting states like Iowa and New Hampshire. Montana's senior senator, Jon Tester, thinks the White House is the ultimate goal. "Yeah, he's running," he told reporters in December.
Bullock himself is more coy. "I'm about to walk into a good legislative session," he says, "and that's what I'm focused on."