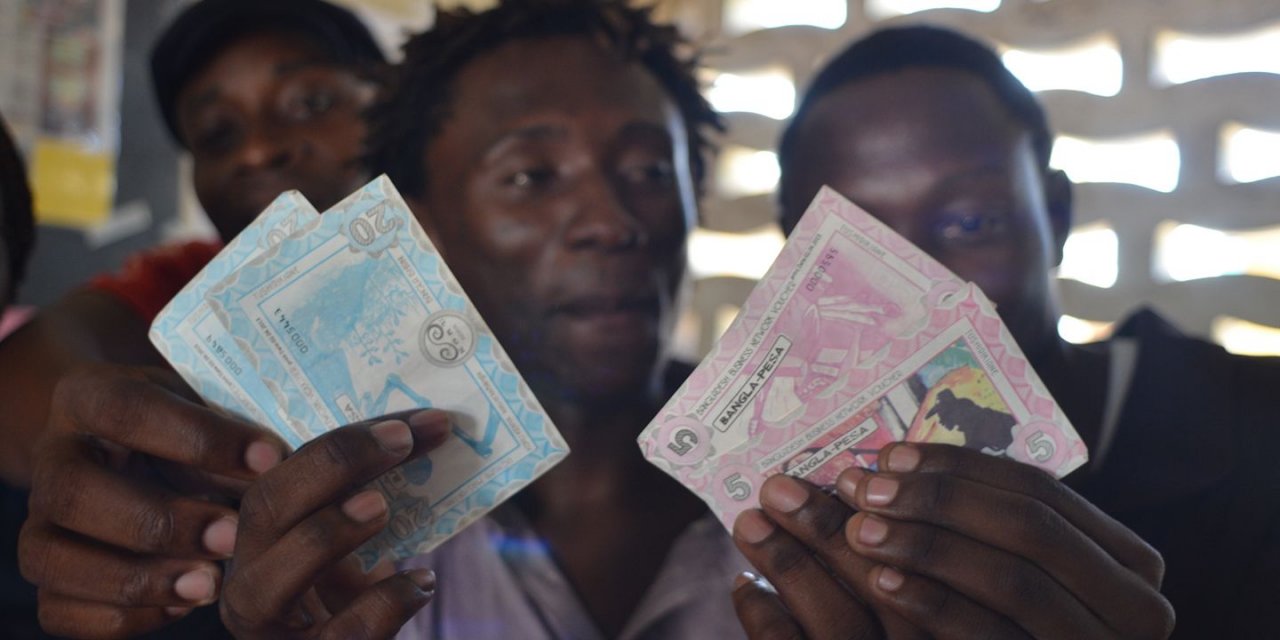 Almost a decade ago—when bitcoin was mostly a niche discussion topic on cryptography forums—Grassroots Economics Foundation was challenging the idea that banks should have a monopoly on currency.
The Kenya-based nonprofit began helping small communities create their own currencies to address what happens when economic instability in a national currency creates chaos in local markets. By bringing together small businesses to build a web of trust, such community currencies are able to foster microloans, which ignite trade and end up benefiting all. The national currency is still vital for larger investments and savings, but the day-to-day use of money is separated from crises caused by distant political decisions.
People use these currencies to pay for food, education and health care. "We operate under the fundamental assumption that the goods, resources and human capacity exist in these communities—the only thing that's missing is money," Grassroots co-founder Will Ruddick says.
Grassroots is not the only nonbank payment system operating on the ­African continent. M-Pesa, a system run by African telecommunications company Safaricom, began a few years earlier and arose from Vodafone's ­observation that people had an easier time opening mobile phone accounts than bank accounts and had started using minutes as a proxy for cash.
While successful in regions where phones are more plentiful than ATMs, the position of the for-profit Safaricom as the single point of ­access and ultimate source of truth for who-owns-what is driving those like Ruddick and fellow co-founder Caroline Dama to reimagine the system.
A former U.S. Peace Corps volunteer and physicist, who believed that economics has much to learn from the principles of physics, Ruddick was arrested in 2013, along with Dama and community leaders, by Kenyan police, who accused them of masterminding a secessionist plot and forgery. Their crime? They had been issuing circulating vouchers—alternative paper money—to cash-poor businesses in the largest slum of the Kenyan city of Mombasa. The charges were dropped after a petition from The Hague and an intervention by Kenya's attorney general. They went back to work, this time without objection from the Kenyan government.
With half a dozen communities in Kenya and two in South Africa, Ruddick and Dama began exploring how blockchain technology might improve their systems. Now, each community currency is exchangeable with those of other Grassroots communities via an open-source blockchain protocol provided by Israel-based Bancor.
Transactions in Grassroots currencies bear no resemblance to the speculative nature of cryptocurrency trading. Around 40 percent of the activity comes from people buying food—giving their families three meals a day, often for the first time. Because there are no fees and transaction costs, purchases can be as small as a single tomato. Schools accept community currencies as fees, in turn allowing them to enroll more children and pay teachers. Health clinics accept these currencies for all types of care.
Grassroots is preparing to expand into the Democratic Republic of Congo and Nigeria and is looking beyond Africa to Europe and Latin America.
→ Amber Baldet led blockchain initiatives at JPMorgan Chase before founding Clovyr, a company making it easier to build systems that challenge business as usual.