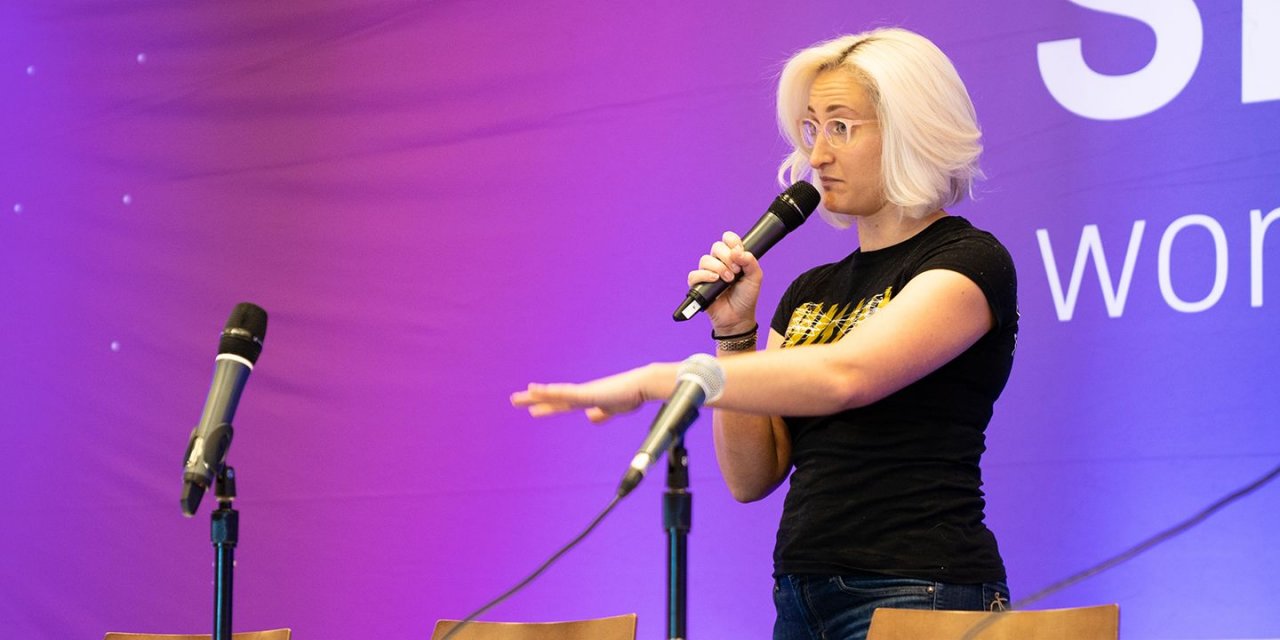 Last year, Sara Reynolds found herself among the brightest minds of her generation at a blockchain conference for students at the University of California, Berkeley. But when she looked around the auditorium, she noticed something: Nearly all the attendees were white men.
Reynolds and her fellow female coders saw this as a call to action. They started She(256), a nonprofit dedicated to diversity in the burgeoning blockchain industry. (The name is a play on SHA-256, a secure hash algorithm in the cryptological community.)
At first, the group organized conferences for like-minded women to congregate, network and solidify a community throughout the Bay Area. But the warm reception and growing interest told the co-founders that they had only scratched the surface.
Their business has since grown to encompass a mentorship program, which links young, ambitious women with experienced, established professionals in the blockchain community; it currently has more than 500 participants. Educational initiatives include hackathons, coding boot camps and workshops designed for middle-schoolers to postgraduates.
"We're trying to change a culture," says co-founder Reynolds, who serves as the group's executive director. "It's something that we want everyone to partake in, we need everyone to partake in, and that is what's definitive of a movement. It is global change."
Technology observers believe blockchain, like past technological revolutions, can disrupt many industries and fuel a new class of entrepreneurs, and She(256) doesn't want women to be left behind.
"We see a lot of potential in where [blockchain] is heading," Reynolds says. "Because it's in its infancy, it is still growing. We believe we have entered into it at the right time to be able to change the culture around it and, hopefully, even change the culture surrounding the larger tech space."
​