Chinese rap group Higher Brothers were named after an air-conditioning unit. In 2016, on a humid summer's day in Chengdu, Sichuan, the four friends—MaSiWei, 25, DZknow, 21, Psy. P, 23, and Melo, 23—were listening to beats in the studio when they looked up and saw the Haier Group logo, consisting of two ethnically diverse animated robot boys. The electrical brand's mascots, made famous through an accompanying 1995 Chinese cartoon where they travel the world exploring unknown cultures while saving humanity from natural disasters, remain one of the mainland's most iconic images today.
"We wanted to become as famous and worldwide like those Haier brothers," MaSiWei told Newsweek. "We were inspired to write a song imagining that as our future."
Fast-forward to current day: The Higher Brothers have become one of the most heralded rap collectives in Chinese history and the mainland's first internationally acclaimed hip-hop group. On February 22, the subversive quartet released their sophomore album, Five Stars, featuring appearances from major American rappers, including ScHoolboy Q, J.I.D, Soulja Boy, Denzel Curry and Ski Mask the Slump God, ahead of their upcoming worldwide tour starting in May.
In recent months, the four-piece have also been tapped by brands like Adidas, Sprite, Guess and Nike for campaigns back home and abroad after being named 2018 Hip-Hop Artist of the Year by NetEase, one of China's top music-streaming platforms, with over 600 million active users.
After playing to sold-out crowds across China, Hong Kong and Taiwan, the Higher Brothers embarked on their first American tour last spring, named after the popular 16th-century Chinese novel Journey to the West. Their international success is unprecedented among mainland Chinese musical artists from any genre. Despite the billions of dollars invested into attempts to manufacture homegrown pop stars each year, Beijing has largely failed to export one single act to the West.
But the Higher Brothers could break this trend. Whether it's intentional or not, the four rappers are fast fulfilling former President Hu Jintao's vision announced in 2007: "The great rejuvenation of the Chinese nation will definitely be accompanied by the thriving of Chinese culture."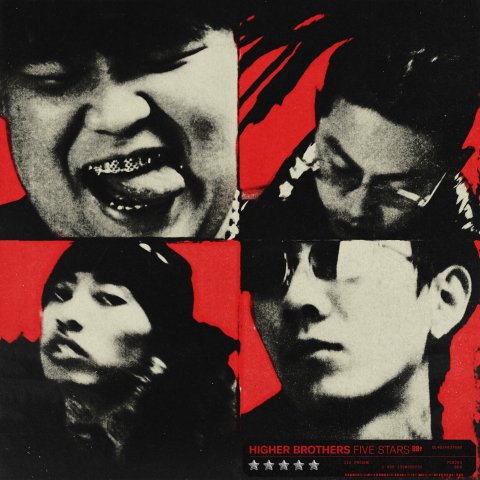 The Higher Brothers' success is largely attributed to their seemingly effortless ability to tap into the sweet spot of rap culture that bridges the East and West through bilingual (English and Mandarin) songs promoting Chinese pride. One university student summed up the enthusiasm surrounding the collective: "China FTW!"
Represented by 88rising, a New York-based media company focused on creating representation for Asians in hip-hop, the rap quartet made their loudest splash in 2017 through Made in China, a Richie Souf–produced rap song off their first album Black Cab that discusses the hypocrisy in prejudices against Chinese people, with lyrics such as "My chain, new gold watch, made in China."
Lana Larkin, the Higher Brothers' band mom and translator, voices the prelude: "Rap music? China? What are they even saying? Is this Chinese rap music? Sounds like they're just saying 'ching chang chong.'"
The song was intended to respond to the haters who questioned whether Chinese people were good for rap music. "I was so mad. I watch TV shows, and people in America have a lot of things made in China," Psy. P told Newsweek. "So I wanted to use this to make a song. The intro [sets it up]. And then for the rest of the song, I'll show you how we rap."
Made in China has been viewed over 15 million times on YouTube. An accompanying reaction video with established international rappers, including Migos, Lil Yachty and Playboi Carti, helped to boost the group's profile stateside. "I don't think I ever wanted to be Chinese more than this moment right now," Kyle commented. "Oh, this n***** snapping right now. Yo, he's like the Chinese Biggie."
"They bring their culture into it. That's what sticks, that's what makes this s**t amazing," Xavier Wulf added.
The Higher Brothers have also incorporated lyrics about WeChat, a popular Chinese social app that serves as a substitute for banned Western counterparts (Facebook, Twitter, Instagram, Google), and Chinese New Year into their trap beats. Because of this, fans and critics alike have repeatedly praised the band's relatability and its efforts in championing Chinese representation in Western areas that severely lack it.
"It's nothing forced," MaSiWei explained. "We're just being ourselves, being authentic in our music, doing what we like, making the music that we want to make."
While Chinese faces are now more visible than ever on the global stage (Fan Bingbing in X-Men, designer Chen Peng, and Awkwafina, to name a few), oppressive censorship practices throughout the mainland have stunted the nation's hip-hop industry. Despite the proliferation of foreign culture in China, domestic musicians still face the arduous task of treading a delicate line between being favorably viewed by Beijing and producing successful authentic content.
Last January, Gao Changli, director of the People's Republic of China's State Administration of Press, Publication, Radio, Film and Television, banned hip-hop culture and public figures with visible tattoos from appearing in the media. According to Chinese news outlet Sina, regulators now "specifically require that programs should not feature actors with tattoos [or depict] hip-hop culture, sub-culture and dispirited culture" in a bid to crackdown on "low-taste content."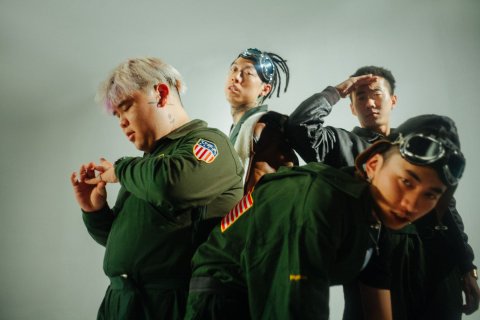 Several prominent Chinese hip-hop figures, including PG One and GAI, were sanctioned as a result of these new censorship practices over their content, which authorities claimed conflicted with Communist Party values. But the Higher Brothers managed to scale the Great Firewall unscathed.
Aside from a minor clash with authorities Melo had years ago during his solo career, the foursome told Newsweek that their music has never gotten them trouble with police back home—an astonishing truth that has baffled those familiar with the group's subversive lyrics and harmonized scumbro aesthetic.
Uncertainty surrounding how the Higher Brothers managed to evade censorship has led the internet to speculate that their success could be attributed to unintentional pro–China propaganda.
Although there's little concrete evidence to support this theory, some have argued that the group's lyrics peddle subtle nationalism without alienating foreign audiences. But the real answer to why the regime has allowed the group's growth will probably remain a secret, unless the inner workings of the Communist Party one day becomes widely available for analysis.
For the Higher Brothers, turning down questions from the free press about censorship in fear of state retribution is just another hurdle the band will face as it continues to expand its base in America. And though the cultural barriers are high, it is also true that the four-piece have broken into the U.S. at a time of unprecedented openness to fresh sounds and foreign influences in hip-hop.
"In America, you have people of all different colors and backgrounds, people that don't speak Chinese," Melo told Newsweek in New York, ahead of the band's upcoming global tour. "They all bring their energy and their feel to the live performances."