In late March, some 18,000 people crowded into a grand ballroom the size of a commercial airline hangar in downtown Washington, D.C., for the annual conference of the American Israel Public Affairs Committee (AIPAC), the largest pro-Israel lobby in the United States. Behind the stage were a dozen Jumbotrons, which, in between the speeches, broadcast short propaganda films about daily life in Israel. In some, Israelis residing close to the Gaza Strip described their experiences of living under Hamas rocket fire. Others showed Israeli agricultural fields being consumed by huge fires, caused by Hamas-launched kites carrying burning, gasoline-­soaked rags. Still others showed elaborate Hamas tunnels that ­Israeli security forces had discovered. Whenever there was downtime, ­Israeli songs blared through the sound system. The effect was total immersion—sight, sound and speeches—in a pro-Israel experience.
The event is traditionally a rare bipartisan affair, with both ­Republican and Democratic leaders heaping praise on the U.S.-­Israel alliance and each pronouncement of the two countries' strategic and cultural affinity prompting wild applause.
But this year, when Republicans hit the stage, they dispensed with the usual comity. Speaker after speaker claimed anti-Semitism had infected the entire Democratic Party—one of the most toxic charges in American politics. "It's astonishing to think that the ­party of Harry Truman, which did so much to help create the state of Israel, has been co-opted by people who promote rank anti-­Semitic rhetoric and work to undermine the broad American consensus of support for Israel," said Vice President Mike Pence. Later, Secretary of State Mike Pompeo charged that some congressional Democrats "think anti-Semitism can actually win them votes," and Senate Majority Leader Mitch McConnell told the audience that hatred of Jews and Israel is "increasingly shaping the left's agenda." With each verbal assault, many in the audience cheered.
For Republican leaders, Exhibit A was a 37-year-old Demo­cratic freshman: Ilhan Omar, who, in just a few months, has become perhaps the most controversial member of the progressive caucus. One of the first two Muslim women ever elected to Congress, Omar has attacked both harsh Israeli policies toward the Palestinians and AIPAC's power in Washington, at times, using language easily regarded as anti-Semitic. "It's all about the Benjamins baby," she tweeted six weeks before the conference, breezily referring to $100 bills that AIPAC lobbyists spend to fund pro-Israel lawmakers. Omar apologized for that remark after a storm of accusations—including from Democratic leaders—that she was employing an old ethnic slur regarding Jews and money. Only two weeks later, after Omar questioned the fealty that American Jews show to Israel, her critics seized on her suggestion of dual loyalty as yet another anti-Jewish insult. This time, she refused to apologize.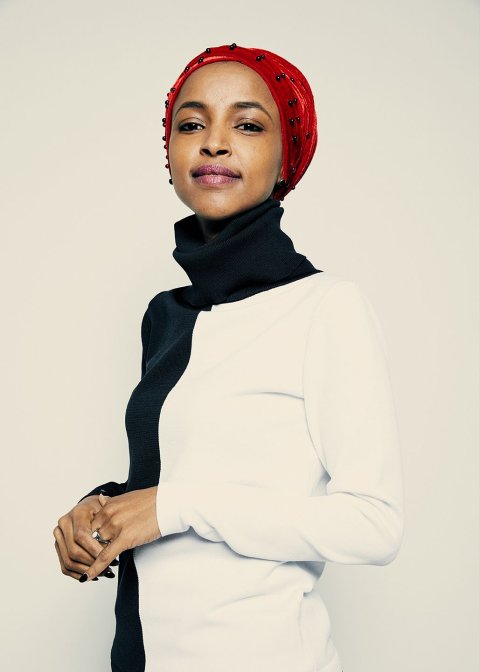 "I say raise hell, make people feel uncomfortable," she told a crowd of American Muslims in the Los Angeles area a few weeks later. She said Israel's harsh treatment of Palestinians "is violating basic human rights…. We must also hold those we love, those with whom we have shared values, accountable."
Omar, a Somali war refugee, and her fellow Muslim freshman, Representative Rashida Tlaib of Michigan, are speaking out as ­never before against Israel's 52-year occupation of the West Bank, U.S. financial and political support of the Jewish state, and discrimination against Muslims in the United States. Their ­remarks have fractured the Democratic Party, with older, mainstream members like House Speaker Nancy Pelosi and nearly all the ­party's Jewish ­lawmakers condemning their remarks. But prominent progressives, including Senator Bernie Sanders of Vermont and Representative Alexandria Ocasio-Cortez of New York, defend them.
Tlaib, the first Palestinian American woman in Congress, has called for a cut-off of U.S. military aid to Israel and a one-state solution to the Israel-Palestinian conflict—a proposal Israel and its supporters view as spelling the end of the Jewish state. She also said that she wouldn't join an annual trip to Israel this summer sponsored by AIPAC's educational arm, which has become a rite of passage for new members. Instead, Tlaib said, she would orga­nize her own congressional delegation to the West Bank, where her grandmother still lives in a village outside of Ramallah. "I know this is something my colleagues don't usually get to experience, and I think it's an essential part of taking a fully informed, human-­centered and realistic approach as policymakers," Tlaib told Vice News. "I hope it inspires us to choose values rather than sides."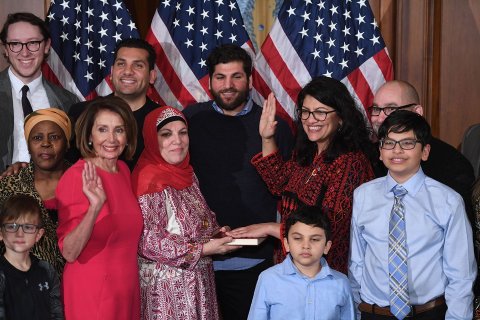 To be sure, Omar and Tlaib are no friends of Israel. And while defenders acknowledge they could be more sensitive in their language, they reject the accusation that they're anti-Semites.
"These two congresswoman are shaking off the old mindset with regard to the Palestine question," Nihad Awad, executive director of the Council on American-Islamic Relations, a Washington-based Muslim civil liberties organization, tells Newsweek. "They're not trying to fit into the historical Washington mindset, which has been unjustly pro-Israel for decades. And they represent a whole new generation of progressive activists nationwide."
All of a sudden, Israel has become as partisan an issue as immi­gration and health care. As Republicans demonstrated in their AIPAC speeches, the congresswomen have become useful foils in their campaign for the 2020 elections. With their push to paint the entire Democratic Party as anti-Semitic and anti-Israeli, ­Republicans hope to siphon enough votes and campaign donations from one of the most loyal Democratic groups to turn toss-up congressional districts and battleground states red. Such victories, they hope, could help guarantee the re-election of President Donald Trump, continued Republican control over the Senate or enough gains in the House to reclaim GOP control.
The election outcome could have profound impact on foreign policy. If Trump wins, he's likely to double down on his staunch support for Israel, although one never knows with Trump. If a Democrat wins, the influence of progressives like Omar could lead to previously unthinkable changes to the U.S.-Israel relationship amid a post-Trump backlash.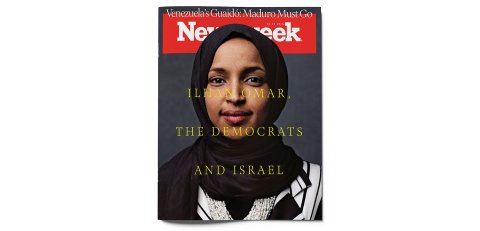 'The American Politicians Got the Message'
If the conversation about Israel has been, until now, mostly one-sided, few can claim more credit than AIPAC. Those who have challenged Israeli policies often find themselves on the wrong end of the organization's formidable political operation.
In perhaps the most storied case, AIPAC activists in 1984 targeted Senator Charles Percy of Illinois, then the chairman of the Senate Foreign Relations Committee. Percy had defied Israel on a handful of issues, most memorably by supporting the U.S. sale of AWACS early-warning aircraft to Saudi Arabia—a weapons sale Israel and AIPAC vehemently opposed but which narrowly cleared the Senate by a two-vote margin, thanks largely to Percy's influential endorsement as head of the panel that oversees such sales.
In response, AIPAC board member Robert Asher persuaded liberal Democratic congressman Paul Simon to run against Percy, Simon later wrote in his autobiography. With AIPAC's encouragement, pro-Israel PACs and wealthy American Jews provided Simon with $3.1 million—fully 40 percent of his war chest. A single Jewish activist alone financed $1.6 million worth of attack ads against Percy. Simon received 65 percent of the Jewish vote to Percy's 35 percent, which proved decisive in Simon's victory.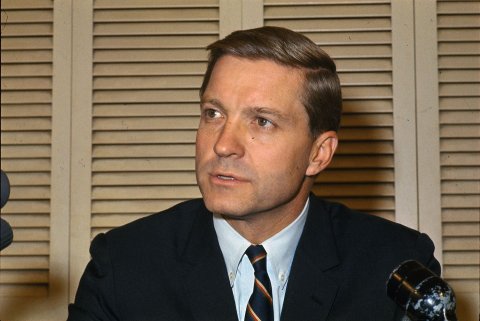 "All the Jews in America, from coast to coast, gathered to oust Percy, and the American politicians—those who hold public positions now and those who aspire to—got the message," Tom Dine, AIPAC's executive director at the time, told a closed fundraising dinner in Toronto, according to an investigative piece on AIPAC by CBS' 60 Minutes. Dine also said AIPAC's campaign against Percy "defined Jewish power in America for the rest of this century."
Percy's defeat established AIPAC as a powerful political force that lawmakers crossed at their own peril. Since then, the lobby has helped shape a reliably pro-Israel House and Senate, winning broad bipartisan support every year for foreign aid appropriations, out of which Israel receives more than $3 billion in security assistance annually, making it the largest recipient of U.S. foreign largess.
But in the view of many in Washington, AIPAC's power also has produced over the years a decidedly unequal view of the Israeli-­Palestinian conflict. Just a few of the lobby's successes include winning billions of dollars in additional aid to Israel for missile development and routine passage of resolutions recognizing ­Israel's "right to defend itself" after military operations against the Palestinians that some criticize as disproportionate. The lobby has even convinced the Trump administration to adopt Israel's anodyne terminology for the West Bank, calling the territory "contested" or "Israeli-controlled," rather than "occupied."
The Obama administration took a far tougher line with Israel, reflecting Democratic disillusionment that had been quietly building for years. Policy toward Israel became a partisan issue in March 2015, after Obama reached an agreement with Iran that curtailed its nuclear program in exchange for sanctions relief. At the invitation of the Republicans who then ran the House, ­Israeli Prime Minister Benjamin Netanyahu delivered a fiery speech ­before a joint meeting of Congress urging lawmakers to oppose the deal. Dozens of Democrats defiantly boycotted his speech.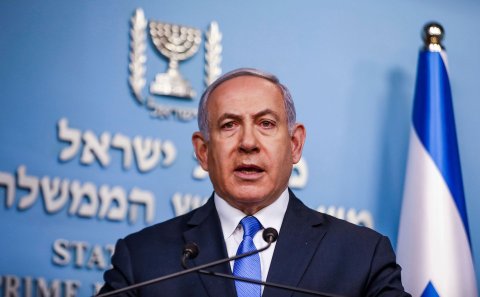 Netanyahu has openly aligned himself with Trump and the ­Republicans. In turn, the president, defying decades of U.S. policy, recognized Jerusalem as the capital of Israel and opened an embassy there last year. In March, Trump recognized Israeli sovereignty over the Golan Heights, which Israel captured in the 1967 Middle East war. He also has cut off aid to the Palestinians, closed Palestinian offices in Washington and sided with Israel in its continuing clashes with militants in Gaza.
Omar, Tlaib and their supporters in Congress are now speaking out forcefully against such policies. Last May, when Israeli troops opened fire and killed scores of Palestinians demonstrating at the Gaza border fence, Ocasio-Cortez, then a candidate challenging Democratic incumbent Joe Crowley, a staunch defender of Israel, wrote a tweet calling it a "massacre." "I hope my peers have the moral courage to call it such," she added. "No state or entity is ­absolved of mass shootings of protesters. There is no justification. Palestinian people deserve basic human dignity, as anyone else. Democrats can't be silent about this anymore."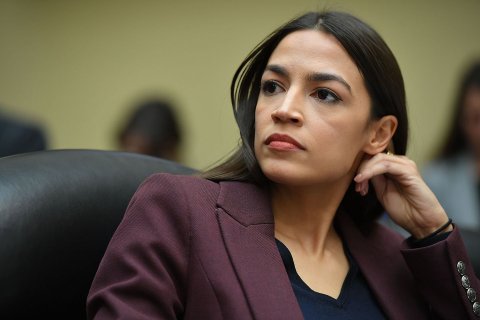 A New Generation
The diminutive Omar has emerged as the most voluble—and visible—of Israel's critics. She appears to embrace the role of a political provocateur, particularly when it comes to foreign policy. Omar articulates a view that is rarely heard from a sitting member of Congress, one that has been forged from her first-hand experiences of war and exile.
Born into a prosperous family in Mogadishu, the Somali capital, she was a child when civil war erupted in the 1980s. In interviews, she has said her earliest memories recall her fears as she huddled in her room, listening to the muffled thud of mortars firing and the ear-shattering blasts of shells landing nearby. At age 7, she and her family fled to neighboring Kenya, where they lived in a squalid refugee camp for four years. "I experienced and witnessed unspeakable suffering from those who, like me, had lost everything because of war," she recalled in a commentary published last month in The Washington Post. One of her few fond memories of the camp was the films she watched that showed manicured American towns. "I dreamed of one day coming to the United States of America—a land that promised peace and opportunity regardless of one's faith or ethnicity," she wrote.