In the middle of April 2007, a short, bald and burly man with a limp and a cane walked into the West Wing of the White House. He carried a small briefcase with folders chaotically jutting out.
The man showed his diplomatic passport. He was under the impression that he would be brought directly to the Oval Office for a private meeting with the president, but instead the guards were under orders to keep his name off the official visitor logs and clandestinely escort him to the office of national security adviser Stephen Hadley. Inside, two additional men were waiting: Hadley's deputy, Elliott Abrams, and a surprise, Vice President Dick Cheney.
The man the trio had gathered to meet was Meir Dagan, the renowned and feared head of the Mossad, Israel's legendary foreign spy agency and equivalent of the CIA. A few days earlier, Israeli Prime Minister Ehud Olmert had called President George W. Bush and told him that Dagan would be coming to Washington with some important information. "I'd appreciate if you could meet him," Olmert told Bush.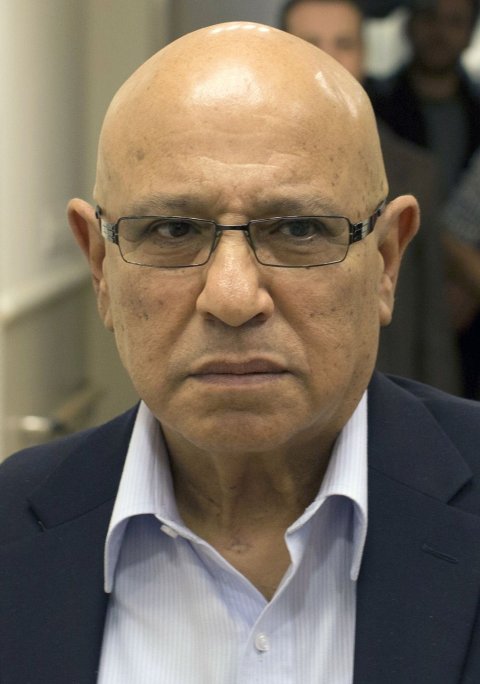 The request, phrased in a way that seemed urgent, took Bush and his staff by surprise. Heads of state—even close allies like Olmert—don't usually ask the president to meet the directors of their intelligence agencies alone. If they ever do meet them, it is almost always according to diplomatic protocol.
So the president's aides decided to stick to protocol. They would first meet Dagan, evaluate his information and, if needed, take him to see the president. Cheney was briefed about the pending visit and decided to sit in on the meeting. He knew Dagan and figured that, based on Olmert's special request, it must be urgent.
Dagan took a seat on the couch. Cheney settled into a large blue wing chair to his right. Not one for small talk, Dagan got straight to the point.
"Syria is building a nuclear reactor," the Mossad chief said in his thick Israeli accent. "For Syria to have a nuclear weapons program, to have a nuclear weapon, is unacceptable."
Dagan then pulled the first folder out of his bag and spread dozens of color photos on the coffee table. Cheney lifted one. Hadley and Abrams took another. They could clearly make out a concrete building under construction, with some large pipes being installed inside. There was nothing yet that showed the building to be a nuclear reactor. It didn't have the typical dome or smokestacks, the trademarks of nuclear facilities.
"That is the nuclear reactor," Dagan told the group. It was a gas-cooled, graphite-moderated reactor, he explained, used to produce plutonium, and was being built as an almost exact replica of the Yongbyon nuclear reactor in North Korea. The concrete building on the exterior was a façade to hide what was really inside.
The Americans were speechless. Cheney, Hadley and Abrams just watched and listened as Dagan explained in detail what the pictures showed. In one, two men posed in front of the concrete structure. One of the men, of Asian ethnicity, was wearing a blue tracksuit. The man he was standing next to, Dagan said, was Ibrahim Othman, head of Syria's Atomic Energy Commission.
Dagan then showed his hosts another photo. It was the same Asian man, although this time he was wearing a tailored suit and tie. From their intelligence experience, the Americans knew what they were seeing. It was a photo taken at a recent meeting of the Six-Party Talks, the negotiations America and other Western superpowers were conducting with North Korea in an effort to stop its rogue nuclear program. The man in the photo, Dagan said, was Chon Chibu, one of the scientists in charge of the Yongbyon nuclear reactor.
The news was earth-shattering. Until then, there was no evidence in the U.S. intelligence community to support what Dagan was claiming. Not a clue. Everyone knew about North Korea's nuclear ambitions—the hermit country had tested its first nuclear weapon just a few months earlier, in October 2006—but there was nothing to even hint that Pyongyang was proliferating its technology and helping Syria build a nuclear weapon. It wasn't just shocking. It was a strategic nightmare of worldwide proportions.
Israel, Dagan said, had already found the facility. It was buried deep in the desert in northeastern Syria, in a region known as Deir Ezzor, along the Euphrates River. The Syrians, he explained, had used the river to help conceal their rogue nuclear activity. They had built the reactor in a wadi, a valley, so it couldn't be seen by passing cars or hikers. The outer square structure that surrounded the reactor was built to look like an Ottoman-era fort, no different from the countless other old guard posts scattered throughout the desert.
Cheney, who for years had tried to get U.S. intelligence agencies to probe a possible link between North Korea and Syria, sat quietly. He had already warned, back in 2001, of the possibility that militant groups or rogue states would reproduce and sell nuclear technology on the black market and that North Korea would be at the top of the list of countries selling.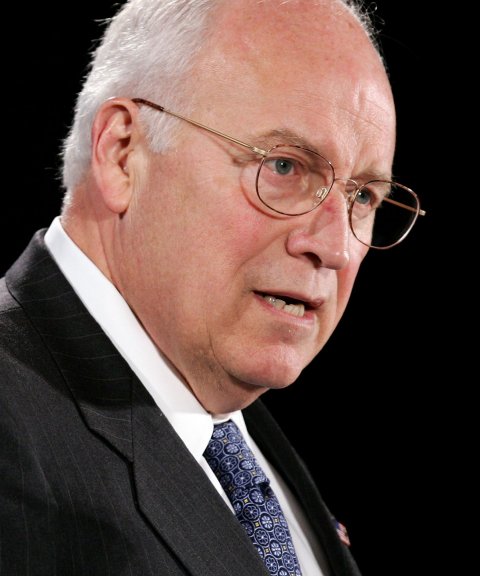 A few months before the White House meeting with Dagan, U.S. intelligence agencies had detected that Chon was making an unusually frequent number of visits to Damascus, Syria. As head of the Yongbyon reactor, Chon was on the U.S. intelligence community's watch list. In his regular intelligence briefings, Cheney periodically asked the intelligence community what Chon was doing there and if it meant that Syria and North Korea were cooperating on nuclear activity.
The answer he kept getting was no. The U.S. intelligence services said that while the countries were known to cooperate on missile technology, there was simply nothing to back up the possibility of nuclear collaboration.
But then Dagan showed up and proved Cheney's intuition to have been right. North Korea wasn't just sharing nuclear know-how with Syria. It was building a nuclear reactor there.
Gathering More Evidence
Under the cover of darkness, a pair of Sikorsky CH-53 Sea Stallion helicopters flew low to evade radar detection. Inside, the commandos—disguised as Syrian soldiers and armed with AK-47s instead of their usual M16s—were doing one last review of their equipment. The Sikorsky choppers carried old and camouflaged Syrian-model military jeeps for the troops to use once they were on the ground.
It was August 2007, and Amos Yadlin, Israel's commander of military intelligence (known as Aman), had crafted a plan to send elite commandos from the Israel Defense Forces' (IDF) General Staff Reconnaissance Unit—better known by its Hebrew name Sayeret Matkal—deep into Syria. The mission was complicated: get as close to the reactor as possible and return home with pictures and soil samples. No one could know that the Israeli soldiers had been there.
While the Mossad photos were impressive, many were a few years old. Daily satellite imagery of the site was not enough to know what exactly was happening there. Israel wanted to know if the fuel rods had been installed, an important indicator for determining how close the reactor was to becoming operational.
Beyond the intelligence collection, the raid served to prove that the IDF could reach the site on the ground. The Cabinet needed to know whether a ground operation was one of the options before approving an attack.
Israel's top commandos, the Matkalists, had been told what to look for and what samples they would need to bring back. When they were close enough to the reactor, the team leader gave the order, and a few of the soldiers started filling plastic boxes with dirt, soil and plants. They had to dig deep to get the right samples. Radioactive exposure was not a concern. Israel was looking for tiny traces of uranium that would have naturally scattered during the reactor's construction.
The core part of the mission took just a few minutes. When they were done digging, another soldier walked around with a device that looked like a small broom to make sure they hadn't left any tracks. The last thing they needed was a Syrian army patrol discovering the holes a few days later. Nothing could be left behind.
The lab results showed positive soil samples. Now, there were no doubts. This was definitely a nuclear reactor. The reactor was on its way to becoming hot. If there was going to be an attack, it had to be soon.
"A few planes are all we need to get it done," Yadlin concluded. While some of Olmert's advisers were advocating for a larger strike package, he did not argue with Yadlin. It was hard to argue with your intelligence chief when he also happened to be one of the eight pilots who risked his life and flew one of the F-16s used to destroy Iraq's reactor 26 years earlier.
Reading in MI6
A few days later, Olmert sent Yadlin on a diplomatic mission overseas. Bush had already said America would not be attacking the reactor, but Olmert wanted to give a heads-up to one more ally—Great Britain.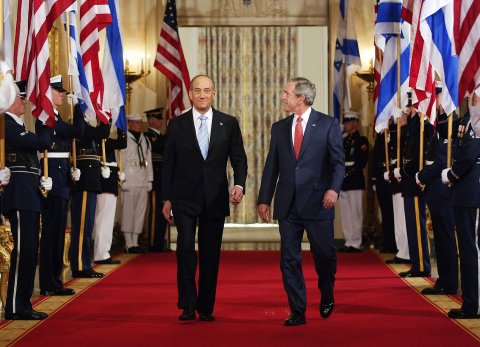 Olmert called British Prime Minister Gordon Brown and asked that he authorize Sir John Scarlett, head of the powerful British espionage agency MI6, to meet with Yadlin. What the Israelis pulled out of their briefcases took the British completely by surprise. Scarlett immediately classified it as an "intolerable situation."