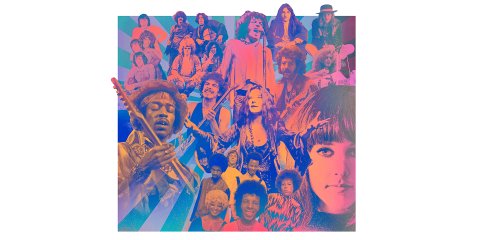 Woodstock, as you may have already heard to an excessive degree by now, defined in some ways the entire baby boom generation. You know, three days of peace, love and understanding and all that jazz.
The truth is this: There were some 400,000 people who actually attended the event over three days in August 1969. But most of us experienced it through the documentary—and the soundtrack—that came out about six months after the event.
The music was all-in-all pretty great, and a lot of acts from Joe Cocker to The Who to Sly and the Family Stone to Santana and, of course, Jimi Hendrix, had star turns.
The documentary itself? If you're as jaded and cynical as we are, the answer is "meh"; better at the time, in other words. There's only so much you can take of watching people rolling around in the mud and traffic jams—and announcements about staying away from the brown acid. And while some bad performances were mercifully left on the cutting room floor, so were a few great ones. To find some acts that were unjustly left out of the original version of the film and album (and some that should have been left out), we sat through the recently re-released director's cut and scoured the Internet. Here's what we came up with.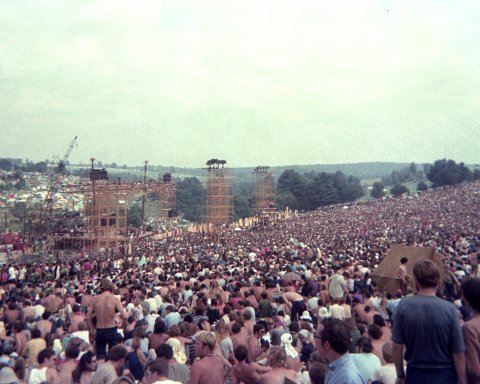 Acts That Should Have Made it Big But Didn't
Sweetwater
Not in the movie. They followed an iconic Richie Havens performance. As luck would have it, they were scheduled to go on first, but got stuck in traffic. Interesting band, though: a mixed-race group with multiple singers, including female vocalist Nancy Nevins wearing an un-Woodstock-like pink dress. They were brave souls for sure: Who starts a set with a cello/noise solo? Answer: a band with a lead singer wearing a long pink dress. "Thank you very much," Nevins told the audience at the end of their set. "There sure are a lot of people here. I hope this festival turns out real nice." She was badly injured not long after in an auto accident and the band stalled. YouTube diving: You can find the band performing, in good form, on Hugh Hefner's Playboy After Dark television show.
Bert Sommer
Probably The Great Lost Performance of Woodstock. This guy seemed to have everything he needed to become a star: Good looks and voice, charisma. He was a nimbus of frizzy hair—and an original cast member of Hair. The band had two electric guitars, organ and hippy love-songs. Sommer's raga-ish song "Jennifer" won the crowd. (He kind of sounded like Tim Buckley if you know what Tim Buckley sounded like.) Supposedly got the only standing ovation of the festival, but you can't see that in clips on YouTube. Rumor mill: Slated for big things, but allegedly left out of the film and album because he was signed to Capitol records and the soundtrack was bankrolled by Atlantic Records' Cotillion.
Justly Forgotten
Quill
Primarily a northeast U.S. touring band, Quill was known to have a loyal following and also got gigs opening for the likes of the Kinks, Deep Purple and Jeff Beck. Not in the movie.
Keef Hartley Band
Drummer Keith "Keef" Hartley led a horn-based band that was kind of like Chicago. Weird fact: Hartley replaced Ringo in Rory Storm and the Hurricanes. Not in the movie.
Overlooked Star Turns
Ravi Shankar
Should have been in the movie. The sitarist was intense and joyful as always doing an evening raga with tabla-ist Alla Rakha. Amazing musical back and forth between them at high speed. Two master musicians in front of a group of stoned kids, giving 100%. Our take: This is what pros look like.
Melanie
Like Bert Sommer, Melanie Safka was a relative unknown who had a big moment at Woodstock, but was not in the movie. She took the slot originally for the English folk group, Incredible String Band who wouldn't play in the rain. The crowd loved her, and she went on to write great songs like the hit "Brand New Key" so it didn't matter one bit that she was left on the cutting room floor. So there. Melanie extra: She had another hit with "Lay Down (Candles in the Rain)," which, the story goes, was based on her experience at Woodstock.
We Wish These  Other Acts  Were in the  Director's Cut
Mountain
The heavy blues-rock band that prefigured so much '70s sludge featured star guitarist Leslie West. They're known for the hit "Mississippi Queen," but the gem of their Woodstock set was their performance of "Theme From an Imaginary Western." Inside baseball: The song was written by Cream legend Jack Bruce—and sung by Mountain's bass player Felix Pappalardi, who had also produced Cream.
Creedence Clearwater Revival
Not in the movie nor the original record, though they were a very hot band at the time. Their blue-collar sensibility and lack of psychedelic pretension always set them apart from the rest of the San Francisco crew. Famous observation: Lead singer/songwriter John Fogerty said the Grateful Dead who preceded them put the crowd to sleep and he had to try to wake them up.
Not Missed
The Grateful Dead
Not in the movie. They just looked and sounded tired. A sluggish "Mama Tried" and listless "Turn on Your Love" light. See: Creedence Clearwater Revival above.
What Was  With Neil  Young and  CSN&Y?
Crosby, Stills, Nash & Young
Only their second live performance as a group. Neil Young refused to be filmed because he has said the cameras were a distraction to the fans and the band. Bottom line: It didn't matter; they were already rock stars, and they went on to become mega-rock stars.
Must-See Performances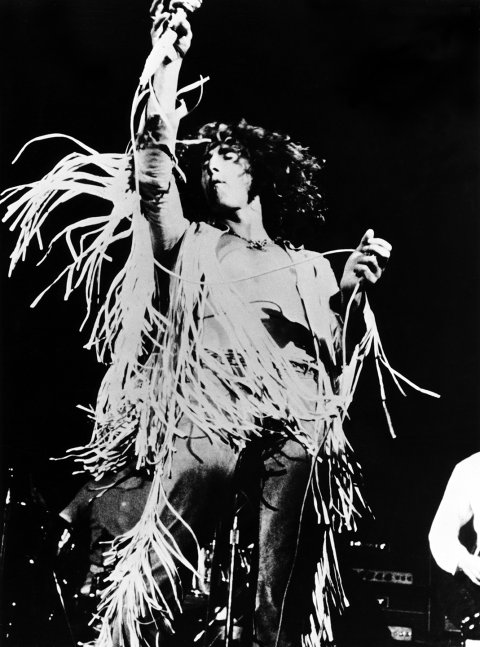 The Who
Doing their standard set of the time which consisted of Tommy in its entirety, which even for fans could be a chore to sit through. Made worth it though by their performance of "Pinball Wizard" and especially the instrumental "Sparks" (not in the movie) with its incredible dynamics, growing in volume and tension until it blows up in a wave of incandescent noise. Bonus points for guitarist Pete Townsend's pointed response to Abbie Hoffman's attempt to commandeer the microphone "F...off my f...ing stage!"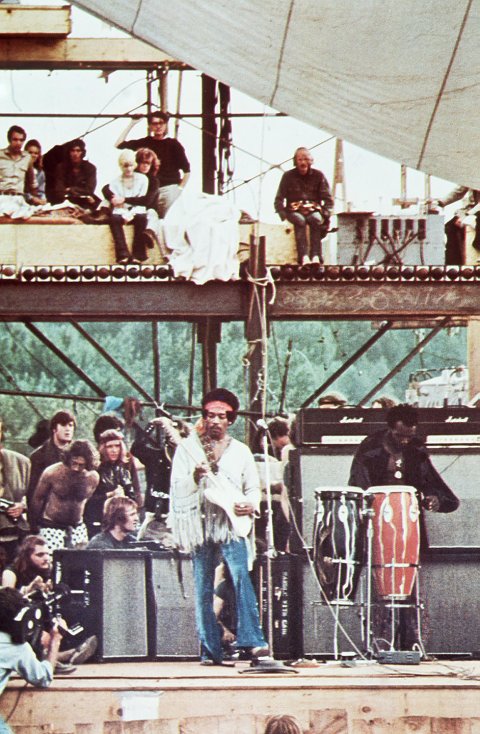 Jimi Hendrix
The "Star Spangled Banner" is justly legendary, but Hendrix had the bad fortune to go on after most people had left. The crowd responded to the hits played loud, but didn't seem to get his new funk and jazz-inflected material. Highlight: "Purple Haze" and the kissing the sky thing.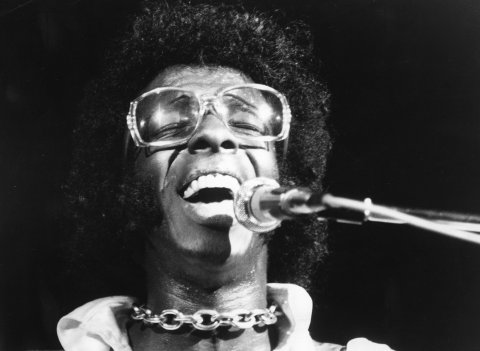 Sly and the Family Stone
Sly Stone may have stolen the entire show performing songs from, among other things, his studio album Stand! A religious experience. The great Larry Graham on bass and Cynthia Robinson—and all that hair—on trumpet and vocals. Good lord!
Joe Cocker and the Grease Band
The signature song was Cocker's dynamic performance of "With a Little Help From My Friends." Cocker's performance was raw power. Great falsetto vocals by his backing band, too. Imagine if they had Auto-Tune back then.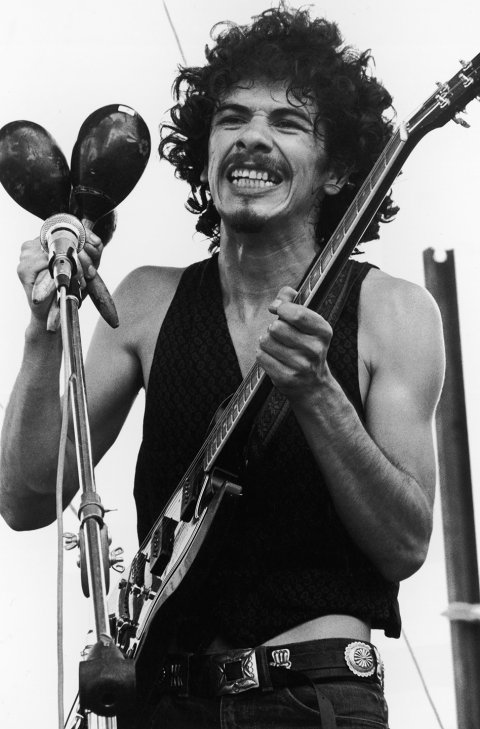 Santana
'Soul Sacrifice" still sounds great today along with its awesome drum solo by 20-year-old Michael Shrieve. Fun fact: Keyboard player and singer Gregg Rolie has been inducted into the Rock & Roll Hall of Fame with two bands: Santana and Journey.
Still on Tour  50 Years Later
The Who; Hot Tuna (a Jefferson Airplane spin-off); Joan Baez; Melanie; John Sebastian; Carlos Santana; Country Joe McDonald; John Fogerty; and in various configurations, Crosby, Stills, Nash & Young.
50th   Anniversary  Concert   Update
As we write, a venue has not been secured in upstate New York.
Woodstock in Words, Music & Film
Back To The Garden: The Story of Woodstock
Pete Fornatale
Touchstone/Simon & Schuster, $24.99
The Road to Woodstock
Michael Lang with Holly George-Warren
Ecco/HarperCollins Publishers, $29.99
Taking Woodstock: A True Story of a Riot, a Concert, and a Life
Elliot Tiber with Tom Monte
SquareOne, $15.95
Woodstock: 50th Anniversary Edition: Three Days That Rocked The World
Mike Evans (Ed.), Paul Kingsbury (Ed.), Martin Scorsese (Foreword)
Sterling, $14.99
Woodstock: Back To The Garden: 50th Anniversary Experience
10 CDs. A smaller bite, songs from everyone who performed
Rhino, $159.98
Woodstock (Director's Cut Blu-Ray)
Various cuts of the movie also available on numerous streaming services
$15 via Amazon Prime
Woodstock: Back To The Garden: The Definitive 50th Anniversary Archive
38 CDs. Not absolutely every note played, but pretty close, plus numerous extras. Rhino, $799.98