No matter where you or your child are in the college process, you can take steps to help keep borrowing manageable for both of you—and possibly even avoid
loans altogether. Here's what you need to know.
WHEN YOU'RE APPLYING
> Check the Scorecard. Uncle Sam's College Scorecard (collegescorecard.ed.gov) is a treasure trove of info that can help you make informed choices about what particular schools will cost, based on your family's income. Other key data: how much debt the typical student has at graduation; the percentage of undergrads who get aid; and the average salary of grads who got aid.
> Calculate Your Net Price. Even schools with the same sticker price can vary widely in cost to you, depending on how generous they typically are with aid­—and how much of that assistance comes in the form of grants vs. loans. By federal law, most schools are required to post a net price calculator on their website that will give you a personalized estimate of your costs. The College Scorecard also provides links to each school's calculator.
> Add a Financial Safety. Just as your child's college list should include an academic safety, so should it include two or more schools likely to be truly affordable for your family. At least one should be a public in-state college. For the second: Identify a private school where your child ranks in the top 25% of applicants, which boosts the chance of a generous aid package that could end up being cheaper than a public college.
> Explore Creative Financing. Determined not to borrow? Look
into one of the growing number of schools, such as Clarkson and Purdue, that offer loan alternatives called income sharing agreements: The school gives a certain amount of money toward tuition in exchange for a percentage of the student's income for a set number of years after graduation.
ONCE YOU'RE ACCEPTED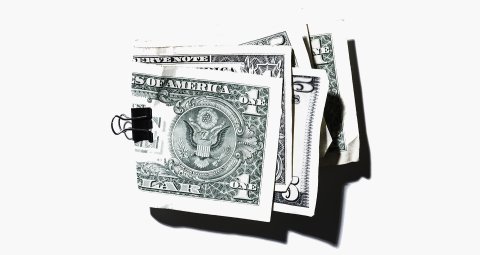 > Favor Federal Loans. For students, government loans are almost always the best deal because the rates are low (4.5 percent, as of July 1st); they're easy to qualify for; part of the interest may be subsidized while in school; and they offer a variety of repayment plans after graduation. Annual limits for dependent students range from $5,500 for freshmen to $7,500 for years three, four and, if needed, five.
> Tap the House. If, after your child has maxed out federal student loans for the year, you still need to borrow, a home equity line of credit may be less expensive than a federal parent PLUS loan. The national average rate recently on HELOCs was around 5.5 % vs. 7% for parent PLUS loans, which also charge a hefty 4.2 % origination fee.
> Stay the Course. One of the top risk factors for defaulting on student loans is not completing a degree. Students should work with an academic advisor from the get-go to make sure they stay on track.
AFTER GRADUATION
> Know the Options. After a six-month grace period, payments will begin for Stafford loans; you'll be defaulted into a standard 10-year payment plan unless you choose an income-based repayment program. These stretch payments over a 20 or 25-year period with payments limited to 10 to 15 % of your income. If you still owe money, the balance will be forgiven, but the amount will be treated as taxable income.
> Ask the Boss for Help. Eight percent of U.S. employers offer their workers help with student loan repayment, including Abbott, Aetna, Fidelity, PwC and Staples. Currently the assistance is treated as taxable income, but bipartisan legislation was introduced in Congress earlier this year to make the benefit tax free.
> Catch a Break. Up to $2,500 in student loan interest a year is fully or partially deductible, if you're married and have income below $170,000 ($85,000, if you're single). That's worth up to $600 off your taxes, if you're in the 24% bracket.