Michael Dorf built the City Winery in New York City, or at least he seemed to, for people like me: older fans who still love music as much as when we were 19, but who aren't keen on standing for two hours clutching onto a warm beer.
So, it wasn't the greatest of news for many of us when Dorf recently decided to close his iconic Varick Street location in lower Manhattan.
But don't shed any tears for the 57-year-old entrepreneur—or the club's fans. Since 2008 he has managed to build a $100 million business and open clubs in multiple locations nationwide—all centered around a blend of food, wine and pop music.
And, the good news: The New York club will reopen at Pier 57 at Hudson River Park early next year. "It's just a space," Dorf said without a hint of nostalgia at the club's closing night on July 31. "Our job is to create a vibe."
Dorf doesn't ever get too misty-eyed because he is a guy who is in a constant state of reinvention. The Milwaukee-born Dorf got into the music business in 1987 when he opened a club in New York, the Knitting Factory, which featured everything from music to comedy to poetry readings. He eventually left in the early 2000s and opened the first City Winery—yes, replete with a wine making operation—in 2008. The idea was to create a good listening experience with equally good food and wine.
"I knew I wanted to do a wine-based venue," Dorf explained. "In fact, in 2003—when I left (the Knitting Factory) and contemplated doing a performing arts center concept for the World Trade Center—my proposal was a 'Downtown Carnegie Hall with a great wine list'. I knew that wine needed to be integrated. I made a barrel of wine in 2004 and then the light bulbs went off."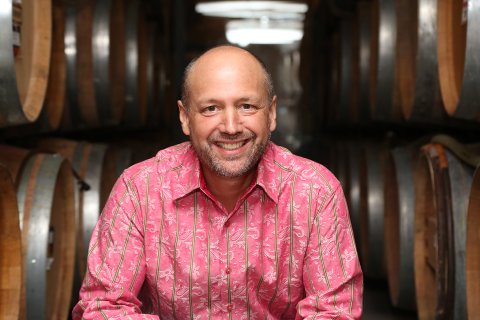 The music?
It is pretty much an eclectic collection of artists, many of whom count baby boomers and Gen Xers as fans. For example: singer-songwriters like Joan Osborne, John Hyatt, Steve Earle, Graham Parker and Richard Thompson. But there are also a lot of curve balls thrown in. Prince has played (more later) and even off-the-beaten-path acts like the Mekons, an old punk/alternative country band from England, make appearances.
The performers, it seems, like the-sit-and-watch space as much as the audience. Osborne, who both closed and opened the club in 2008, described the City Winery audience as "a real listening crowd, a real adventurous crowd," and the venue as a place where you could try out new material as well as sing the hits.
But all along, Dorf had his eyes set beyond Varick Street. He opened in Chicago in 2012 and later in Napa Valley, California. Other locations now include Nashville, Boston, Atlanta and Washington D.C. Philadelphia, as well as the Hudson Valley in New York will soon have their own clubs.
According to Dorf, the business has been strong—and the concept has worked in most markets. The chain, he said, is profitable. Weddings and corporate outings are a big deal, profit-wise.
There have been some missteps. The Napa Valley location was closed four years ago. It turns out, customers, after drinking wine all day during vineyard tours, weren't keen on drinking more at night. The closing of Varick Street has been a touchy subject too, largely because Dorf spent millions in renovations before his landlord, he said, abruptly sold the property to Disney.
Meanwhile, great memories are left behind—perhaps none greater than Prince. Six years ago, Dorf booked his band, New Power Generation, for four nights. Fans scooped up the tickets hoping that Prince would show up.
That's what Dorf had in mind, anyway. But there was a little problem.
In a meeting, a Prince representative asked Dorf if he'd like Prince to appear with his band at some point during the residency. "Are you kidding?" Dorf recalled saying. "I've been trying to book the motherf...er for years!"
A few days later, shortly before New Power Generation was set to appear, he got a cell call from a Minneapolis number. Yup, it was a Prince assistant. She asked if Dorf, as she had heard, swore when he referred to Prince. Dorf said yes. But it was only a figure of speech. He was being enthusiastic!
Not a good move. The women said Prince was upset because he didn't swear anymore—and indicated he might pull his band from the gig. Dorf was in a panic. He had sold almost 2,000 tickets, not to mention the prospect of losing all that revenue from food and beverage sales. She said she would get back to him. When she called back she told Dorf this: Write on a piece of paper 100 times, "I'm sorry, your name is Prince." Then take a picture and send it. Prince would only then think about letting his band play.
The story had a happy ending. Prince forgave him and eventually showed up for two nights of what Dorf called "the greatest shows I've ever seen."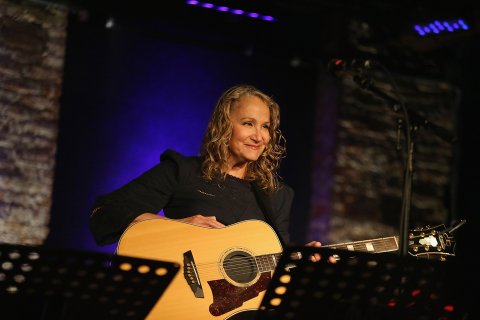 The future?
Dorf is planning on opening a club a year, including 150-seat venues in smaller markets. Among other things, he and writer Paul Keegan also have a book coming out in October called Indulge Your Senses: Scaling: Scaling Intimacy in a Digital World. He's busy.
Meanwhile, Dorf is contemplating bringing new artists and their fans into the fold as the core boomer audience ages. He figures, eventually, the millennials will be looking for a different kind of concert experience. In other words: a good show, a good seat and a nice glass of wine.
"In 10 years," he said, "both (the younger acts) and their audiences will love our place."
Correction (8/27 1:35 p.m.): Michael Dorf opened the Knitting Factory in 1987, not 1986. This has been updated and Newsweek regrets the error.