Journalist and bestselling author Dana Thomas investigated the damage to our planet and the world's labor force by "fast fashion"—the mass production of trendy, inexpensive garments with lightning-quick turnaround—in her new book, Fashionopolis: The Price of Fast Fashion and the Future of Clothes. The result? There is hope to be found in new and traditional methods of production and cutting-edge sustainable technologies, but only if we change the current practices.
In this Q&A, Thomas discusses what's in her closet, what to look for when shopping for quality clothing and the future of the fashion industry.
Why this book?
I was horrified by the Rana Plaza factory collapse in 2013, and could see that the supply chain—not only for apparel, but for most everything—in our globalized world today is horribly destructive to both Mother Nature and humankind. Something has to change, and I thought that writing this call to arms might help consumers see that and say, "Enough is enough."
Which clothing item would you consider your best purchase?
The four little white cotton T-shirts I bought from Gap in 1992 and still wear today. Yes, the collars are a bit frayed now. But they were solidly made, of a good, thick jersey. They were Gap items before Gap went "fast."
How many pairs of jeans are in your closet?
Seven or eight, though some date to the 1980s, and my teenage daughter now wears them. The vintage ones are original shrink-to-fit Levi's that took forever to break in, and the fading, softening and fraying is hard-earned. Over the years, I have turned some into cutoffs. My jeans are worn until they disintegrate.
What do you look for when buying clothes?
First, quality: I always hold my hand under the fabric to see if it's transparent; if so, forget about it. Second: style, usually timeless, or flat-out cool, which is also timeless. I often trot out things I've had since the 1990s, and rarely is it obvious, style-wise, that they are 20-plus years old.
How can consumers balance staying fashionable with environmentally conscious?
Buy organic whenever possible. Don't buy something you can't see yourself wearing for a good, long while—the three-wearings-and-you're-over-it has gotta stop. If you grow out of it, or grow tired of it, resell or donate; don't throw clothes in the trash. And consider rental—especially for special occasions.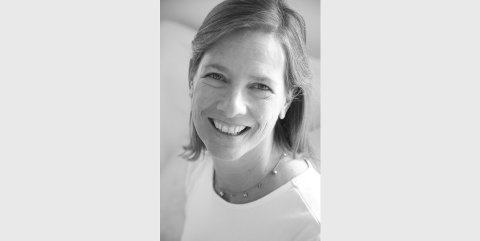 There are a lot of changes in the industry now. In 20 years, what trends do you think will have won out? What will the industry be focused on?
I think the lab-grown materials revolution is the future for fibers. I'd like organic cotton and natural indigo to become mainstream, but I think the chemical companies, which are behind GMO cotton and synthetic indigo, are simply too powerful. I think circularity will take hold—that cotton and polyester will be regenerated in a nonstop loop. Resale and rental will be a major part of the retail pie, and fast fashion brands will be on the wane, if not extinct—at least if they maintain their current business practices, that is, pushing consumption and economies of scale.
What recycling tips (not necessarily related to fashion) do you use in your own life?
I have an organic vegetable garden, two laying hens and a compost heap at our place in the country; I bike around Paris and London when it's not raining; I have several Black + Blum water carafes with charcoal stick filters for home and a S'well bottle, which I love, when I'm out and about; I rent clothes for public appearances; I shop at farmers' markets; I buy organic whenever possible; I always take a basket, a canvas bag or my caddy to the store; I make sure all the lights are off when leaving the house; if there's a travel choice of plane or train, I take the train; and if we can walk, we walk.
What's next in your life?
Well, if I knew that....
READ MORE: The Real Cost of Your Blue Jeans