2019's Biggest Political Stories: From Impeachment to Scandal to Shutdown, it was an Historic Year
A sitting U.S. president was impeached for the third time in American history. The government was reopened after the longest shutdown. The country's judicial system has been given a conservative slant for decades to come.
The past year was historic in the raucous world of politics. In 2019, Washington saw a constant stream of unprecedented events, from a scandal that will forever be a stain on the president's legacy to a record number of Democrats vying to unseat him.
Here are some of the biggest political stories that occurred this year, some of which will carry over into 2020.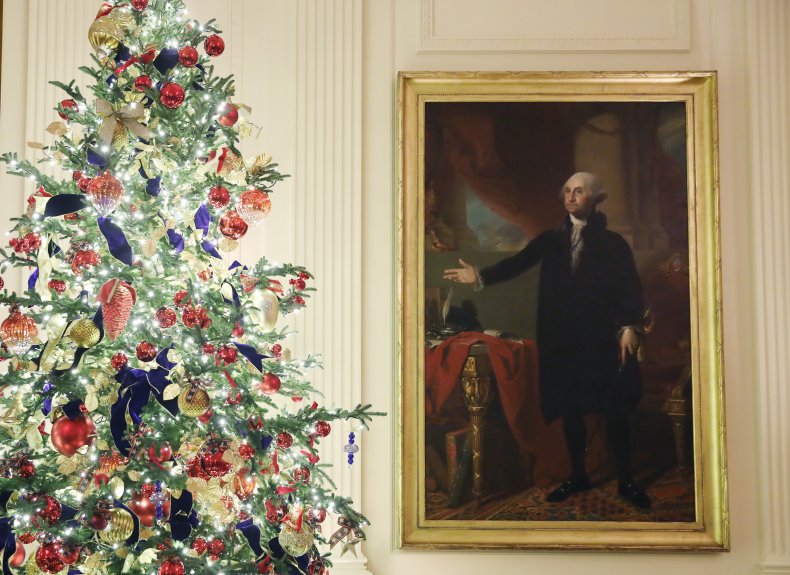 Trump impeached
Front pages in the United States and abroad on December 19 made it nearly impossible to miss: President Donald Trump was impeached.
Voting mostly along party lines, the House passed two articles of impeachment—abuse of power and obstruction of Congress—for Trump's actions surrounding the Ukraine scandal, in which he attempted to have a foreign entity investigate a domestic political foe while withholding military assistance.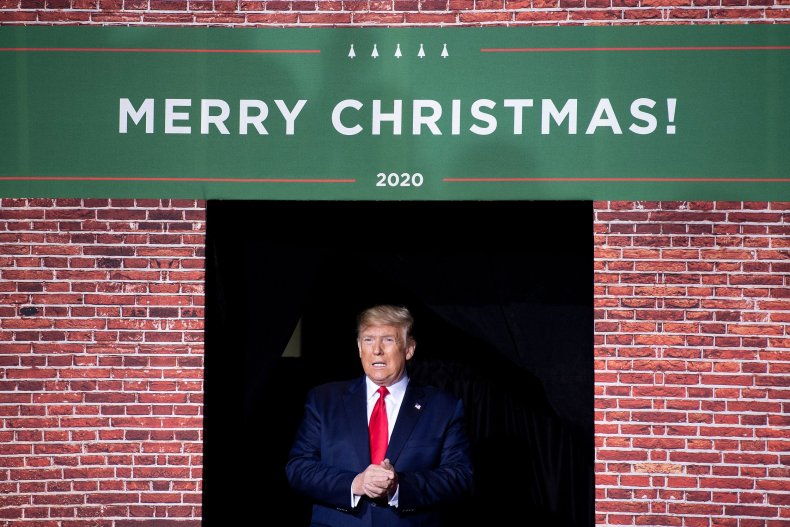 Trump's impeachment marked only the third such time the lower chamber has charged a sitting president with committing high crimes and misdemeanors. The vote followed months of political maneuvering by House Speaker Nancy Pelosi, who, after initially being reluctant to impeachment, directed several chairmen to draft articles of impeachment following a House investigation.
A looming Senate trial to determine Trump's guilt or innocence remains in limbo amid partisan quarreling between Pelosi, Senate Majority Leader Mitch McConnell (R-KY) and Minority Leader Chuck Schumer (D-NY) over rules and witnesses.
A whistleblower and Ukraine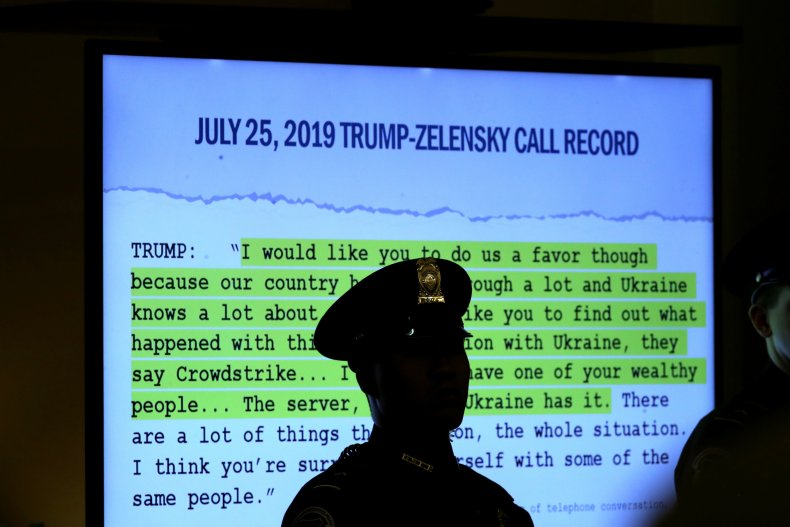 The emergence of an anonymous whistleblower's complaint in September about a summer telephone call with a foreign counterpart thrust the future of Trump's presidency into question. It also sparked an official impeachment inquiry, because Democrats viewed the Ukraine scandal too grave to ignore, offering them a way into impeachment proceedings that a portion of the caucus already supported.
A partial transcript of Trump's July 25 conversation with Ukrainian President Volodymyr Zelenskiy, coupled with the testimony of current and former administration officials, portrayed a U.S. president who sought a foreign country to conduct politically motivated investigations that would benefit his chances of re-election. In exchange, the evidence suggested Trump would release $400 million in U.S. aid to help Ukraine fend off Russian aggression.
Trump reshapes America's courts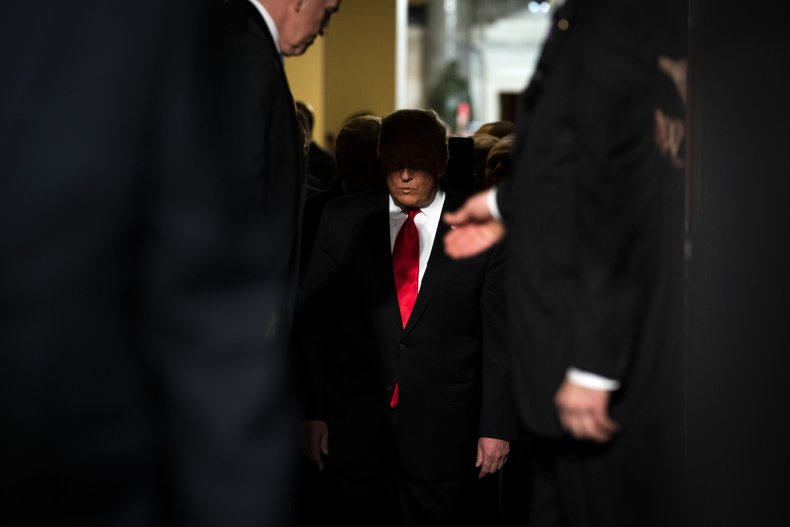 Despite the stain of impeachment on his record, Trump has solidified a separate legacy for himself, one that will have lasting effects on Americans for a generation to come.
One in every four circuit court judges—or 187 federal judges—is now a Trump appointee, lending the president the ability to reshape the country's judicial system with a conservative slant for decades. More than one-third of the president's appeals court judges have a record of anti-LGBT bias.
The achievement is in part accredited to McConnell, who has made it his priority to fill judicial vacancies—sometimes to the frustration of fellow Republicans—and who amended Senate rules to make the process expedient.
Even on the day the House took its historic votes to impeach the president, McConnell's chamber spent the day advancing nearly a dozen judicial nominees.
Shutdown showdown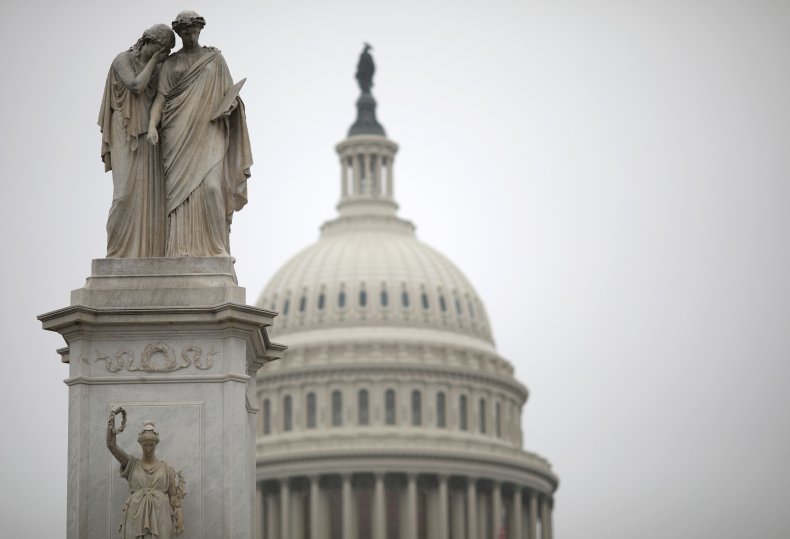 On January 25, America's longest government shutdown came to an end after 35 days.
The standoff between Trump and Congress, which meant a portion of federal employees were forced to forgo pay for more than a month, resulted in zero additional dollars for the president's southern border wall.
Trump later declared a national emergency to unilaterally repurpose funds from the Pentagon for his wall, a move that was halted by a federal judge earlier this month.
The Mueller and Horowitz reports
Mueller
Former special counsel Robert Mueller's investigation into Russian attempts to subvert the 2016 U.S. election, published in April, painted a damning portrait of a president who attempted to thwart the independent counsel's probe in at least 11 instances.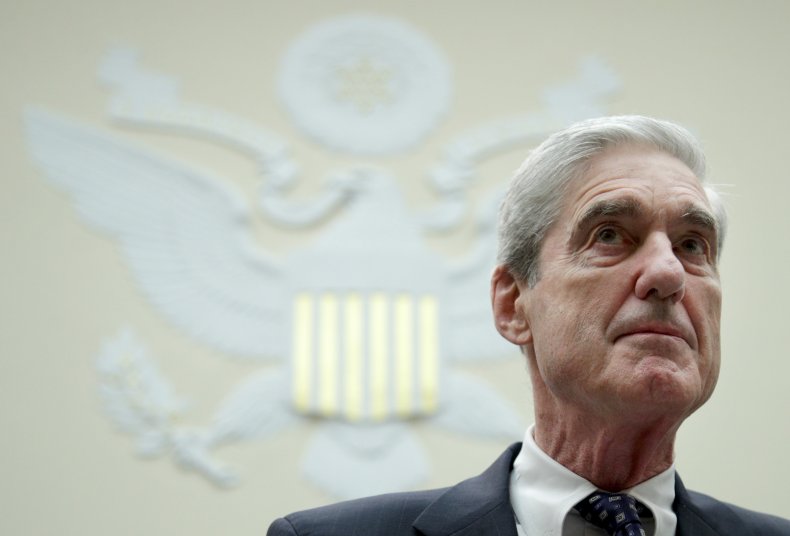 The evidence caused some House Democrats to call for Trump's impeachment for obstruction of justice, creating tensions within the party about how to proceed.
"[W]hile this report does not conclude that the President committed a crime, it also does not exonerate him," the report said.
Democrats had long suggested the investigation would show Trump and those close to him sought to court Russian election influence. But testimony from Mueller and the bulk of potential wrongdoing by Trump, which centered on obstruction, resulted in a minuscule increase in impeachment support among lawmakers and the public.
Republicans saw Mueller's findings as vindication for the president. The report went on to conclude that the probe did not "establish that members of the Trump Campaign conspired or coordinated with the Russian government in its election interference activities."
And GOP lawmakers, in addition to Attorney General William Barr, sympathized with Trump's actions throughout the investigation that Democrats considered obstructions. They argued his demeanor was a justified response to a "witch hunt."
Horowitz
The results of an internal government watchdog investigation into the origins of the Russia probe published early this month was considered by both political parties as an early Christmas present.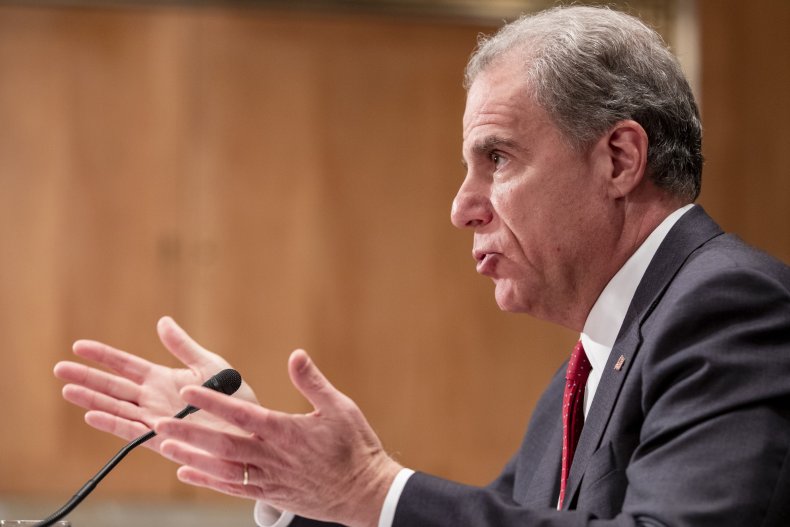 On the one hand, Justice Department Inspector General Michael Horowitz's 478-page report was a troublesome tale for the FBI. The document was peppered with anecdotes of the agency's problematic practices when obtaining surveillance warrants from a secret national security court, including, in one example, falsifying a document used to obtain such a warrant.
On the other hand, it undercut the narrative touted by Trump and his congressional allies that his campaign was spied upon and a "deep state" was operating a coup that resulted in an illegitimate probe centered on Russian election interference and the Trump campaign. Horowitz reiterated to lawmakers earlier this month that he "did not find any documentary or testimonial evidence that political bias or improper motivation influenced the FBI's decision to conduct these operations."
Navigating the most diverse Congress in history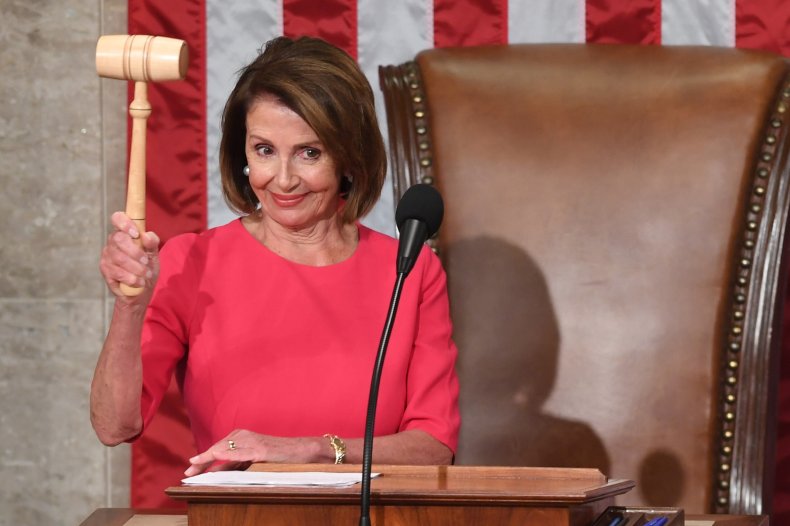 Pelosi was re-handed the speaker's gavel in January. With it came the most diverse freshman class in U.S. history. Forty-two women and 23 people of color joined the House, including Congress' first Muslim-American women.
Forced to navigate the ideological diversity within her chamber, Pelosi was challenged at times by the progressive wing of her caucus. But with her finger on the pulse of the party, the California Democrat succeeded in holding off on proceeding with impeachment until she knew the majority of her members would support such grave action. The abuse of power charge passed 230-197-1 and obstruction of Congress was approved 229-198-1.
However, a handful of Democratic defectors emerged during the vote to impeach Trump, including presidential candidate Tulsi Gabbard, who voted present. As a representation of his opposition to impeachment and deteriorating chances of winning re-election as a Democrat, freshman Rep. Jeff Van Drew declared his "undying support" for Trump and became a Republican.
A crowded list of Democrats dying to unseat Trump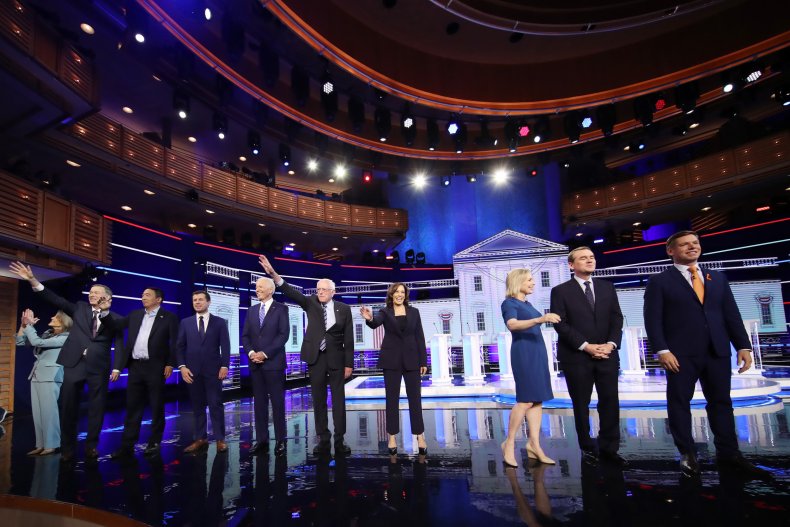 Trump's presidency gave rise to one of the most populated and diverse fields of Democratic contenders, at one point featuring some two dozen candidates that included women and men from all sorts of racial and ideological backgrounds.
The crowded list of contenders vying to unseat the president speaks to the party's diversity and dislike for Trump, with so many believing their vision for the country will prove successful in a one-on-one race against him.
The field has since dwindled to 15 major contenders, seven of which participated in the most recent debate earlier this month.
Despite impeachment, GOP unity surged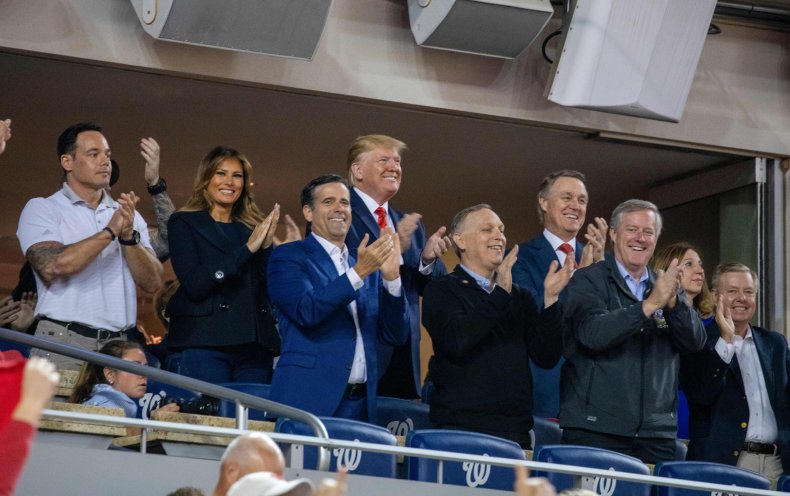 Through all of the president's blunders and alleged wrongdoing involving Ukraine, Trump has proved successful in keeping his party unified.
No House Republicans chose to vote with Democrats to impeach the president. And polling shows that although the majority of the country believes he should be impeached and removed from office, Trump maintains unrelenting loyalty from his supporters.
With an impending trial in the Republican-led Senate—which will undoubtedly end with Trump's acquittal—McConnell is in lockstep with the White House, frustrating Democrats and even one of his own members. The majority leader has vowed to operate in "total coordination" with the president's staff.
NAFTA 2.0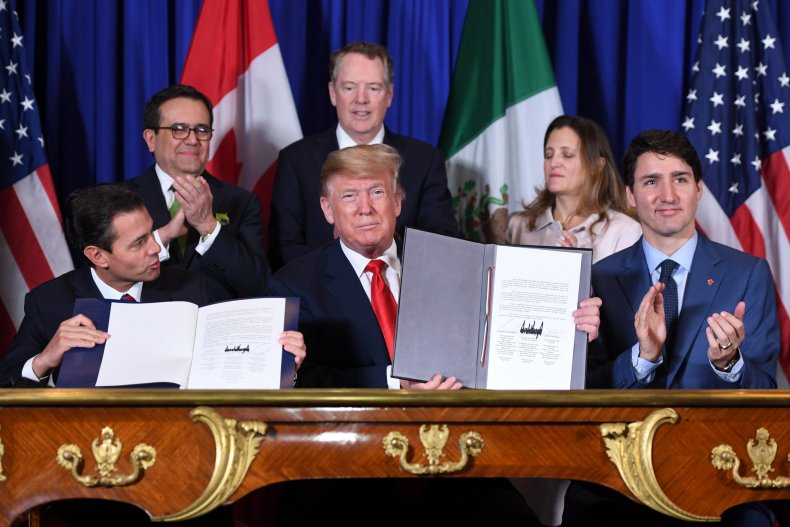 It's been more than one year since Trump and his counterparts in Mexico and Canada sat down at the G20 summit in Buenos Aires to sign the United States-Mexico-Canada Agreement (USMCA), the new trade deal that's been dubbed NAFTA 2.0.
The deal is expected to be approved by Congress in 2020 after it was announced earlier this month that the White House and the House reached a deal after a year of negotiations. The House passed it before departing for Christmas recess.
In what was seen as a political maneuver to allow vulnerable Democrats cover for backing impeachment, Pelosi announced a USMCA agreement just an hour after outlining the articles of impeachment against Trump.
2019's Biggest Political Stories: From Impeachment to Scandal to Shutdown, it was an Historic Year | Politics