2020 Candidate Joe Biden Backs Medicare Public Option: 'You All Should Have a Choice'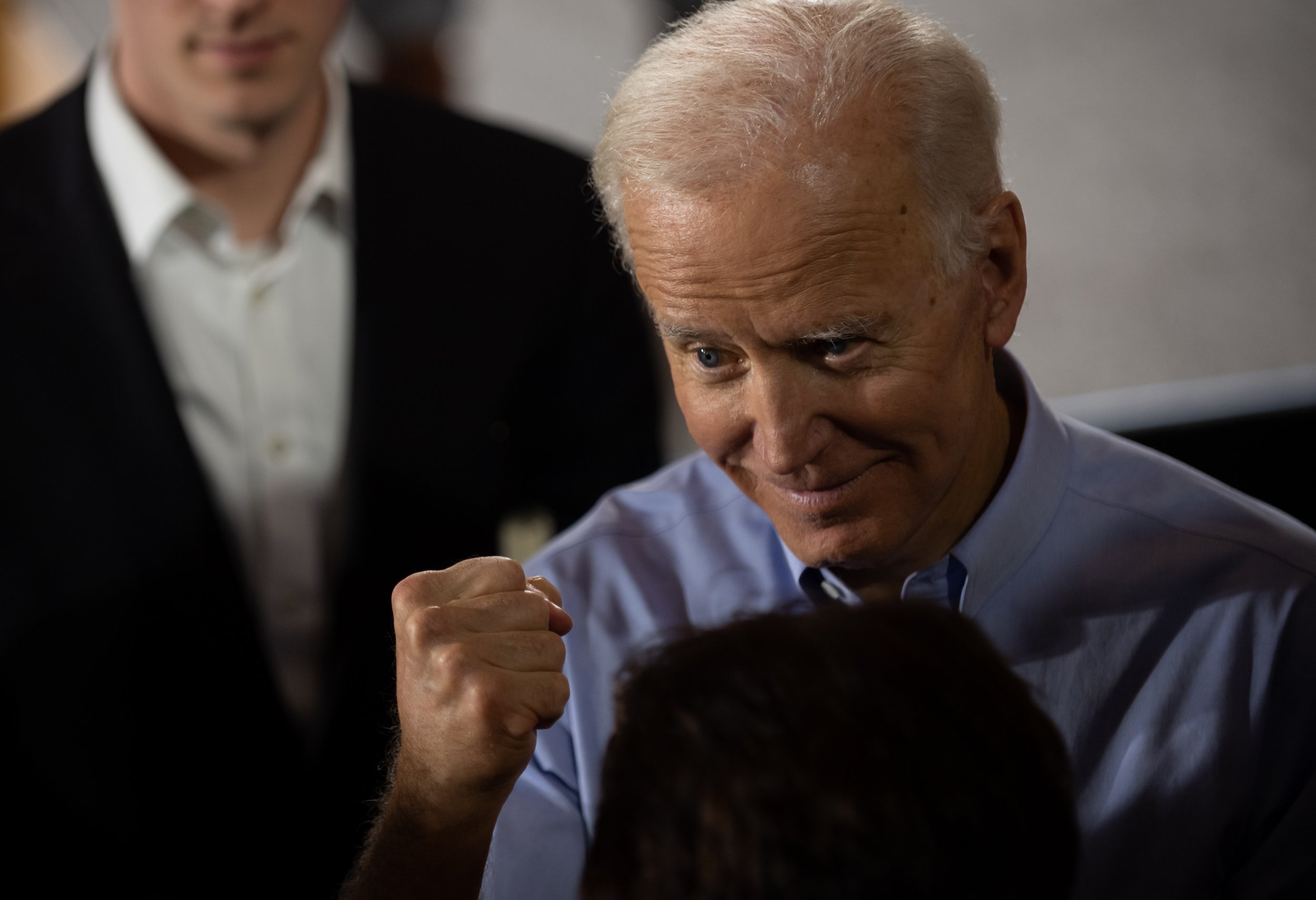 Former Vice President Joe Biden, who launched his 2020 presidential bid last week, endorsed a public option that would allow all Americans the choice of buying into Medicare, a federal health insurance program for those age 65 and older that began in 1966.
During his first major address as a 2020 presidential candidate in Pittsburgh on Monday, Biden threw his support behind letting Americans decide whether they wanted to opt in to the program. "Whether you're covered through your employer or on your own or not, you all should have a choice to be able to buy into a public option plan for Medicare… Your choice," Biden said. "If the insurance company isn't doing the right thing by you, you should have another choice."
Biden's comments came after Senator Bernie Sanders of Vermont, another Democratic 2020 presidential candidate, reintroduced his Medicare for Alll plan earlier this month. Unlike Biden's, Sanders' proposed plan would institute a single-payer health care system throughout the U.S. The Vermont senator's goal is to see all Americans covered by a government-run insurance plan. Other 2020 Democratic presidential candidates—including Senators Elizabeth Warren of Massachusetts, Kamala Harris of California, Kirsten Gillibrand of New York and Cory Booker of New Jersey—co-sponsored the proposed initiative.
After Sanders released a five-page paper detailing the types of coverage available under the progressive plan, critics noted that the document didn't propose how taxes would change for the plan to be financially viable.
Biden's proposal is more in line with his more moderate positions. South Bend, Indiana, Mayor Pete Buttigieg and former Representative Beto O'Rourke of Texas have put forth similar health care plans, with both 2020 candidates supporting Medicare for those who choose it.
One of Biden's policy advisers told The Washington Post that while the former vice president backed lower health care costs, he would not likely support Medicare for All. "We are all trying to get to a place where we achieve universal health care. I think he sees it like that," the adviser said. "But if they want to go after him and [former President Barack] Obama about their approach to health care, bring it on."
When Obamacare, officailly known as the Affordable Care Act (ACA), was passed in 2010, Biden was Obama's vice president. "Affordable health care was a huge step forward, the ACA in our country," Biden said on Monday. "Health care is a right, not a privilege."
Biden's representatives did not immediately respond to Newsweek's request for further comment.
Sanders also strongly backed Obama's health care legislation and campaigned against Republicans in 2017 when they attempted to repeal it.
In the latest Monmouth University Poll, released last week, Biden and Sanders took the top two spots among a field of 24 announced and potential Democratic candidates, with 26 percent and 20 percent of votes from Democrats and Democratic-leaning respondents, respectively. Buttigieg and Harris tied in third and fourth place, with each garnering 8 percent of votes.