Who's Running for President in 2020? Joe Biden, Bernie Sanders Release Books, Visit Swing States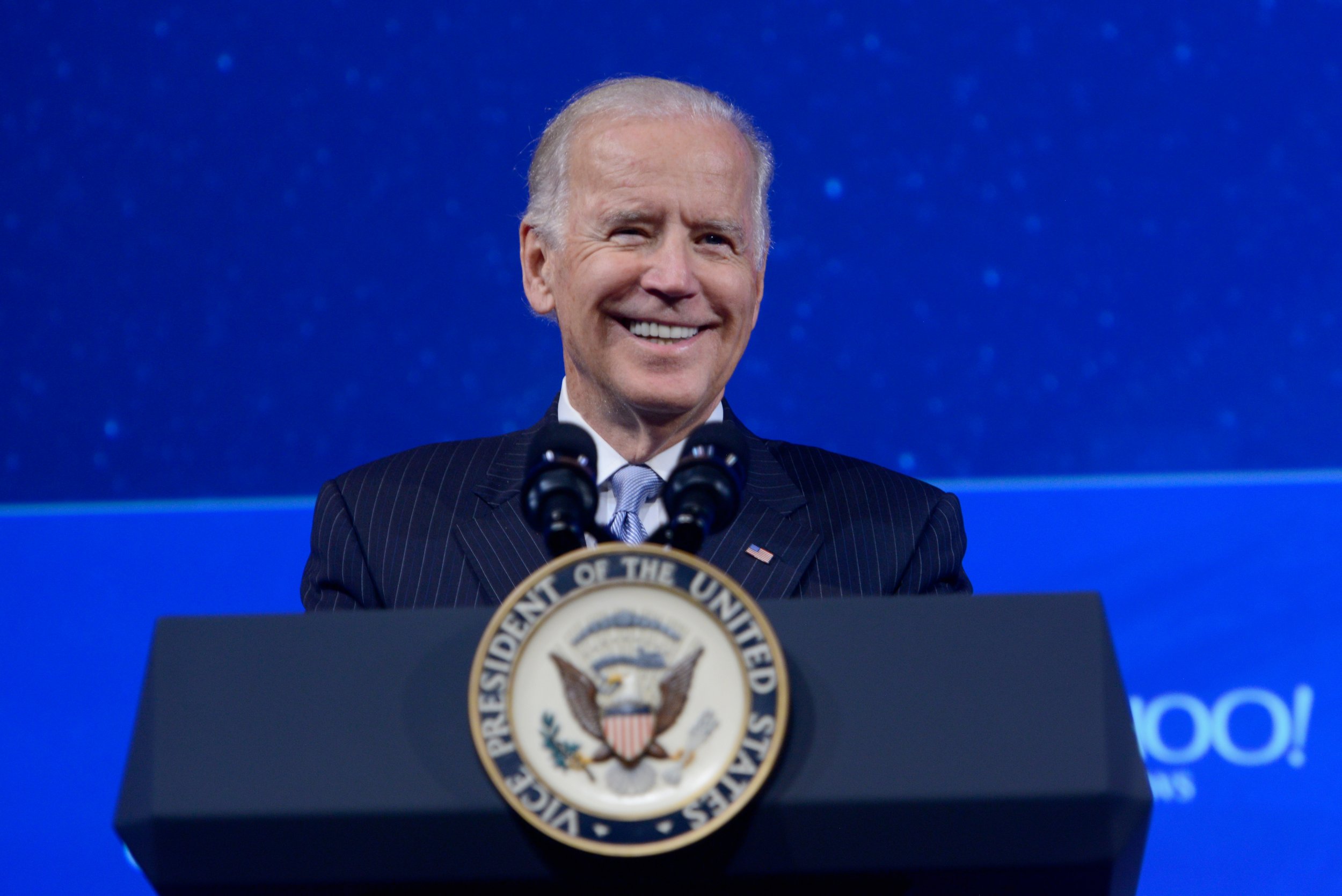 President Donald Trump has been in office for only seven months, but politicians are already looking ahead to the next general election, in 2020. Or, at least, it seems as if they are: Though only a few have actually publicly admitted they're gearing up for the campaign, eagle-eyed pundits are increasingly spotting signs that indicate certain would-be candidates are preparing to run.
Former Vice President Joe Biden, for example, has a book out November 14. A former aide told The Hill that the memoir, titled Promise Me, Dad, was "a great soft launch for a potential campaign" and "a chance to step out on his own terms with a character-reinforcing narrative that reintroduces himself to America." Biden is going out on tour to support the book, making stops in such cities as New York, Philadelphia, Miami, Denver, Seattle and Houston, according to his website.
His cross-country journey has already been raising hopes among fans that he'll run against Trump in 2020, even though Biden himself has been cagey when asked about a campaign.
Other politicians are under similar scrutiny. Vermont Senator Bernie Sanders was in Iowa, home to the famous Iowa caucuses, this week to promote his own book. Massachusetts Senator Elizabeth Warren, who usually avoids the press, went on a media tour this spring in support of her latest book. Minnesota Senator Al Franken even appeared on The Late Show With Stephen Colbert recently to discuss North Korea and—you guessed it—talk about his new book.
All of these visits may be subtle voter outreach.
"The media universe has become much more fractured than it used to be," presidential historian Michael Beschloss told The Washington Post in 2015. Books in particular "may seem appealing" as a way to "reach a potentially significant audience in his or her exact words," he added.
Meanwhile, some lawmakers are using travel and current events to strategically position themselves for presidential bids.
Earlier this month, Los Angeles Mayor Eric Garcetti attended a fundraiser in New Hampshire, which always holds the nation's first primary. There's also California Senator Kamala Harris, who disclosed this week that she would back a Medicare for All bill likely to be popular among Democrats.
Meanwhile, Democratic National Committee staffers have reportedly been gathering opposition research on potential GOP contenders, like Vice President Mike Pence and former South Carolina Governor Nikki Haley, now the U.S. ambassador to the U.N.
Amid all the speculation and rumors, however, only one person so far has confirmed his intention to run: Maryland Representative John Delaney, who announced his 2020 candidacy in July. He told Politico that he realized he's not well known, so he had "to act like I'm a long-distance swimmer" and "get in the pool first."
Well, it's going to be a long race.