Democratic 2020 Candidates Call for Sandra Bland Investigation to Be Re-Opened After New Video Surfaces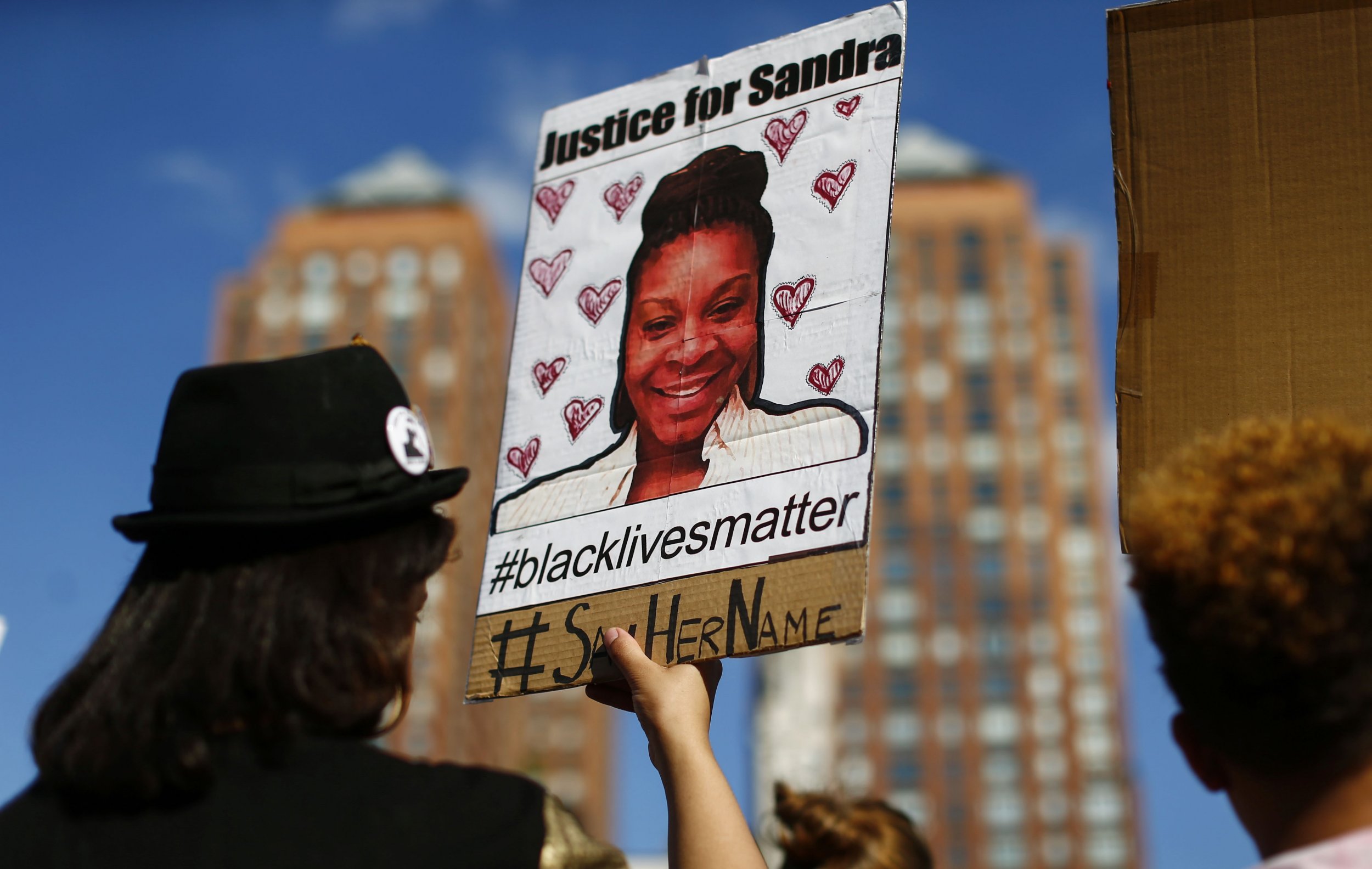 Democratic presidential candidates are calling for an investigation into the 2015 death of Sandra Bland to be re-opened after cellphone video recorded by Bland at the time of her arrest surfaced Monday night. The nearly 40-second video capturing her encounter with Brian Encinia, then a Texas state trooper, appears to raise doubts about Encinia's claim to investigators during the probe into his conduct that his "safety was in jeopardy at more than one time."
In a statement to Newsweek, Democratic candidate for president Beto O'Rourke called on prosecutors to "immediately re-open the investigation into Sandra Bland's arrest and death."
"There must be full accountability and justice," his campaign said.
Senator Cory Booker, who is also seeking the Democratic nomination, didn't immediately go as far as calling for the probe to be re-opened, but wrote on Twitter that "the way Ms. Bland was treated is unconscionable."
"A routine traffic stop should never end this way," he added.
Bland, a 28-year-old black woman, died by suicide in her Waller County jail cell days after Encinia arrested her for failing to use her turn signal when changing lanes. Just before Bland started recording, Encinia pulled her over by the side of the road and approached the driver's side window of her car, demanding that she exit the vehicle. The confrontation escalated from there.
"Get out of the car," Encinia screams as he points a Taser directly at Bland in the newly-revealed cellphone footage. "I will light you up."
After watching the video, former HUD Secretary and 2020 candidate Julián Castro added to the chorus calling for the investigation into Bland's death to be re-opened.
Encinia was subsequently removed from the state police force and indicted by a grand jury on perjury charges, which were dismissed when prosecutors reached a deal with Encinia to forgo a trial if he would agree not to seek future employment as a police officer.
One month after her suicide, Bland's family filed a wrongful-death lawsuit against Waller County, the Texas Department of Public Safety, Encinia and other troopers at the jail where she died. The family alleged that law enforcement never had a basis to arrest her and that the conditions of her confinement were dangerous. The suit was settled the following year for $1.9 million.
Cannon Lambert, the attorney who represented Bland's family in their 2015 suit, told WFAA, which obtained the cellphone footage, that the video was never given to him has part of the discovery process.
"I've not seen it," Lambert told the Texas television station. "If they had turned it over, I would have seen it."
In a statement to WFAA, the Department of Public Safety appeared to push back on this assertion.
"The premise that the video was not produced as a part of the discovery process is wrong," the department said.
Investigators obtained the footage as part of their probe into Bland's death, but it is not known how, if at all, it was used in their prosecutorial decisions. Grand jury deliberations are secret, so the basis for its charging decisions is not publicly known. The perjury charge was related to Encinia's alleged lie in a police report he filed about the reasons for Bland's arrest.
Newsweek has reached out to several 2020 candidates as of publication and will update with additional responses when they are received.