Thursday night marks the second of the first two Democratic presidential debates, with Joe Biden, Bernie Sanders, Pete Buttigieg, Kamala Harris, Kirsten Gillibrand, Andrew Yang, Marianne Williamson, John Hickenlooper, Michael Bennet and Eric Swalwell set to take the stage to debate topics like health care, climate change, gun control and income inequality.
Tonight's debate includes the majority of 2020 frontrunner along with some candidates (like Williamson and Yang) who present very alternative ideas of what the U.S. government should look like.
Here's your cheat sheet for where they all stand!
Joe Biden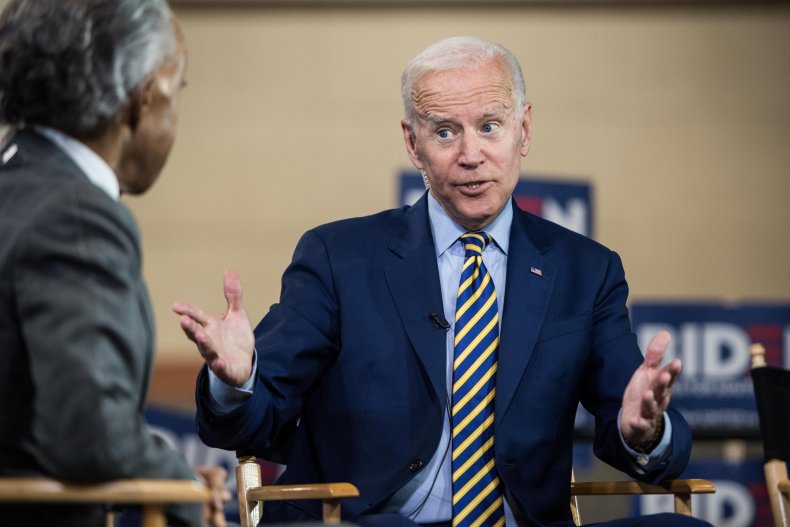 Former Vice President Joe Biden comes into tonight's race as the one to beat in this Democratic primary, polling far and above his competition with about 32 percent of the vote. Biden has framed his lifelong career in politics (he served 36 years in the U.S. Senate) around moderate policy solutions and bipartisan agreements. Biden is one of the most experienced candidates running for president in 2020, but controversy often accompanies a long career in politics, and Biden has plenty of that as well. From his wishy washy views on the Hyde Amendment to his handling of the Anita Hill hearings to allegations of inappropriate touching, Biden comes with baggage.
Health Care: Wants to keep the Affordable Care Act intact but "build on it" by adding an optional Medicare buy-in. This would add a government option for those on the exchanges but keep private insurance intact.
College Debt: Said that community college should be free and has come out in favor of free tuition at state universities.
Climate Change: Came up with his own trillion dollar-plus climate change plan to get to net zero greenhouse gas emissions by 2050 through limiting carbon emissions. Additionally, he would levy steep fines on companies that illegally pollute bodies of water and the air.
Economy: Advocated for a $15 minimum wage, said he will restore the power of unions and collective bargaining in the United States. Biden said his first step in the White House would be to reverse the president's tax cuts, and would attempt to end capital gains loopholes.
Bernie Sanders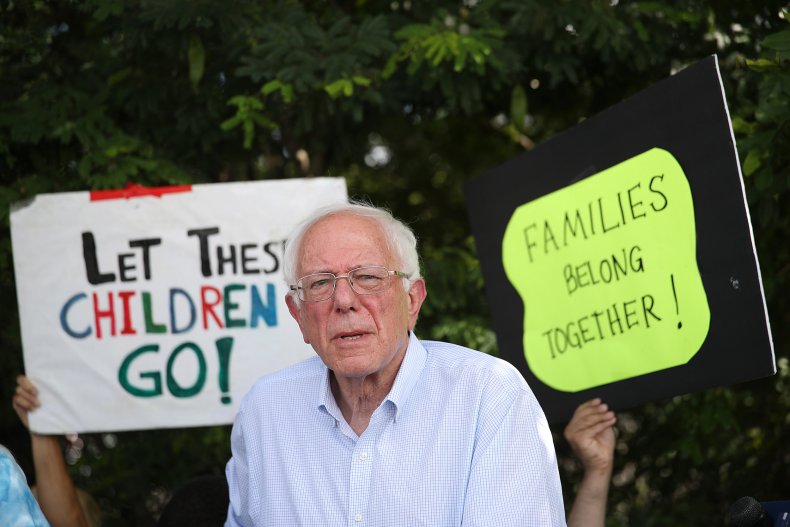 Democratic Socialist and 2016 Democratic candidate Bernie Sanders has served as the Independent Senator from Vermont since 2006. Before that he served as a congressman and as the mayor of Burlington. Since his 2016 run, the Independent has led the way in progressive Senate policy, with a number of 2020 candidates including Kamala Harris, Kirsten Gilibrand, Cory Booker and Elizabeth Warren signing on and supporting several bills he's penned.
Cornerstone Issue: Sanders is most focused on income inequality and the redistribution of wealth from the 1 percent or "millionaires and billionaires" to working-class Americans.
Health Care: Introduced the Medicare for All health care plan which would move America to a single-payer health plan instead of relying on employer-based insurance. Everyone in the country would be moved to a government health plan within a few years and private health insurance would essentially end.
College Debt: Advocated for free community and public college and has a plan to completely eliminate the outstanding $1.6 trillion in student loan debt. He would use a tax on Wall Street to pay off all loans.
Climate Change: Introduced the Green New Deal resolution in the Senate.
Economy: Would institute a number of taxes on wealthy Americans to pay for his social programs, including an increased estate tax for millionaires and billionaires. He has also proposed a transaction tax on Wall Street, with a tax of 0.5 percent for stock trades, 0.1 percent for bonds and 0.005 percent for derivatives. That means a stock trade worth $1000 would be taxed $5.
Pete Buttigieg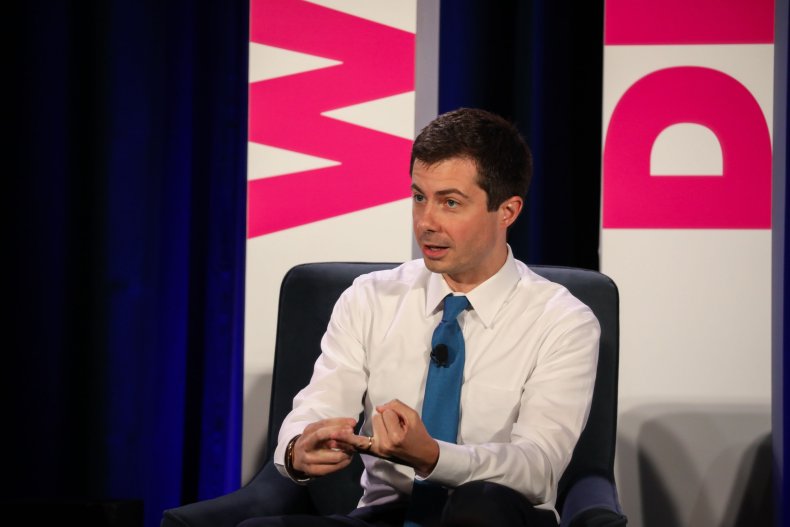 Openly gay South Bend, Indiana, mayor Pete Buttigieg is the youngest candidate running for president, but has managed to impress crowds with his foreign service experience, and his ability to speak several languages. Buttigieg has made the revival of his once-thriving factory town a key part of his campaign. And with 6.6 percent of the vote in recent polls, the 37-year-old is considered a rising star in the election. Still, his inability to attract the support of black voters, particularly after criticism over his handling of a recent fatal police shooting in his town, could hurt him.
Health Care: Supports a single-payer health care plan, but not Medicare for All, as he would keep private insurance companies intact.
College Debt: Buttigieg has expressed interest in expanding the Public Service Loan Forgiveness program which would eliminate student loan debt in exchange for a certain number of years of public service.
Climate Change: Has called climate change a "national security threat" and supports the Green New Deal.
Supreme Court: Buttigieg said he supports a 15-Justice Supreme Court with 5 Democratic nominees, 5 Republican nominees and 5 selected by the other justices.
Kamala Harris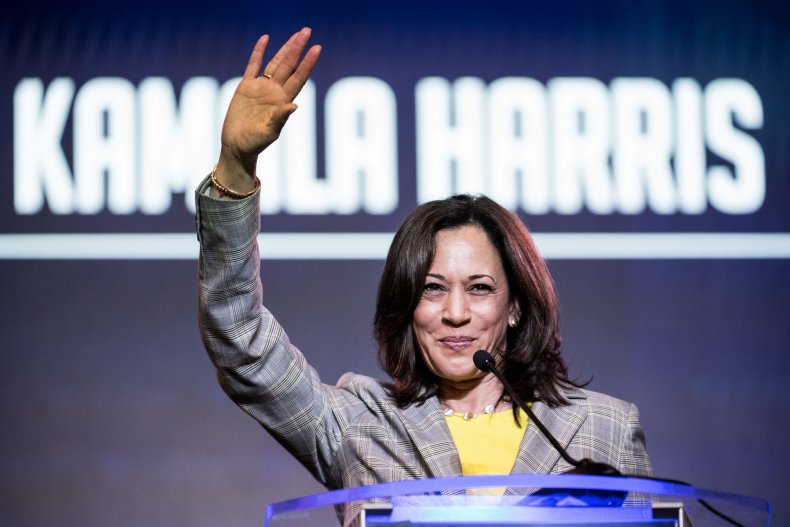 California Senator Kamala Harris rose to national prominence as the state's Attorney General where she made a name for herself by being hard on banks and mortgage companies. Since running for president, she said she regrets that California prosecutors "criminalized the parents" of truant children under legislation she helped pass. In 2016, she harnessed her popularity in the state into a successful Senate run, where she has gained national attention for her tough questioning techniques during hearings.
Health Care: Co-sponsor of the Medicare for All bill.
College Debt: Has spoken in favor of debt-free public college and supported plans to allow students to refinance outstanding student debt at below-market rates.
Climate Change: Co-sponsor of the Green New Deal.
Economy: Said she would fully repeal the Trump tax law and has suggested expanding the earned income tax credit and introducing a rent relief credit to aid those who rent their homes.
Criminal Justice: Would decriminalize marijuana at a federal level, would decriminalize sex work and end the death penalty.
Kirsten Gillibrand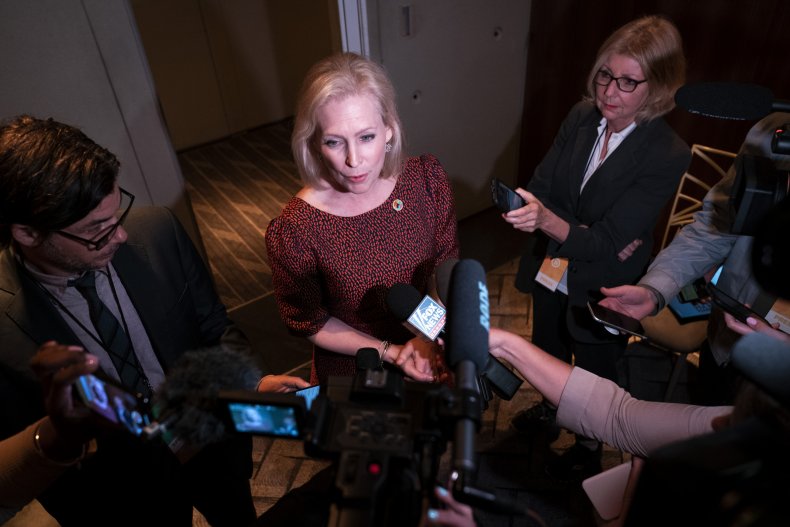 Democratic Senator for New York Kirsten Gillibrand has become known for her advocacy in the #MeToo movement and for going head-to-head with President Donald Trump when he said she would "do anything" for campaign contributions. Gillibrand, formally a corporate lawyer, was inspired to run for office by Hillary Clinton and was encouraged by both Hillary and former President Bill Clinton to do so. In recent years, she has distanced herself from the pair.
Health Care: Co-sponsor of the Medicare for All bill.
College Debt: Said those who commit to serve one year of public service will be able to attend two-years of community or public college for free, those who serve two years will receive four free years. The same funds will also be available to use towards private education.
Climate Change: Supports the Green New Deal.
Immigration: Has said she supports eliminating ICE.
Sexual Assault: Introduced the Military Justice Improvement Act to reform the proccessing of sexual assault complaints in the U.S. military, and has said she would work on legislation that does the same on college campuses.
Andrew Yang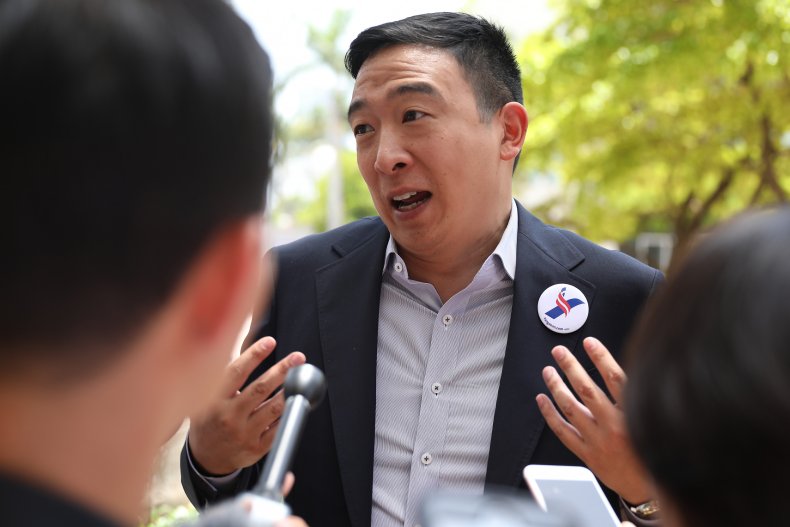 Entrepreneur, philanthropist and investor. Andrew Yang, the founder of Venture for America, has emerged as a dark horse candidate in 2020, often appreciated for his ability to make light of the horse race. Named a "presidential ambassador for global entrepreneurship" by the Obama Administration in 2015 has made a splash with the Silicon Valley electorate. His outsider perspective towards policy, and focus on automation in the economy, has led supporters to say he may be able to take on President Donald Trump as a successful businessman in his own right.
Cornerstone Issue: Yang supports Universal Basic Income, with a plan called "The Freedom Dividend" which would give every American over the age of 18 an income of $1000 a month to defend against the loss of jobs from automation and AI. He says this plan would pay for itself by growing the economy 13 percent.
Health Care: Supports Medicare for All, and wants greater preventative and holistic care to lower costs.
Economy: Wants "human-centered capitalism," which would focus on quality of life and well-being instead of earning potential. He refers to this as a "trickle up economy."
Marianne Williamson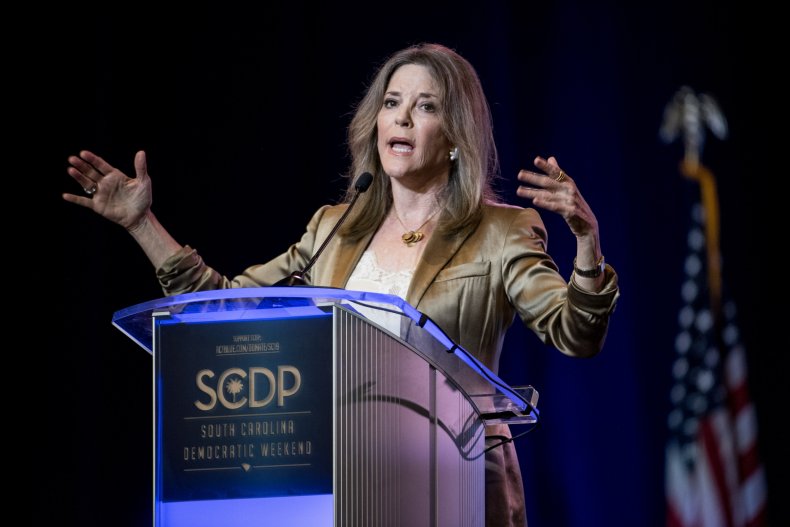 Marianne Williamson approaches the 2020 election from a spiritual perspective. The successful author and activist has made a name for herself fighting the AIDS virus, supporting peace-building charities and finding a niche with the Oprah Winfrey-loving crowd. Williamson had an unsuccessful Congressional run in 2014 when she ran as an Independent and said she hopes to run her 2020 presidential campaign in a "miracle-minded" way with lots of "positive energy."
Health Care: Supports Medicare for All.
College Debt: In favor of free public university.
Reparations: Called for $100 billion in reparations to African Americans for slavery, with $10 billion paid out over 10 years.
Michael Bennet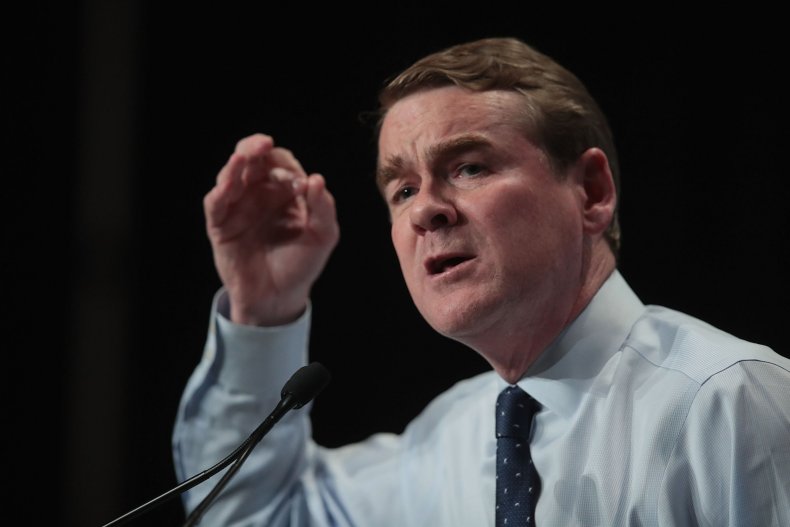 Colorado Senator Michael Bennet has been a successful businessman and attorney was propelled into the spotlight after a video of his angry response to Texas Senator Ted Cruz over the government shutdown went viral. Considered relatively moderate when compared with other Democratic candidates, Bennet is known as an expert on educational policy.
Health Care: Proposed his own health care plan called "Medicare-X" that would create a public health care option modeled after Medicare to be sold alongside private insurance companies on the Affordable Care Act exchanges.
Climate Change: Does not support the Green New Deal but has said he is interested in investing in renewable energy sources.
Economy: A primary sponsor of the American Family Act which creates middle-class tax cuts meant to help offset the costs of raising a family.
John Hickenlooper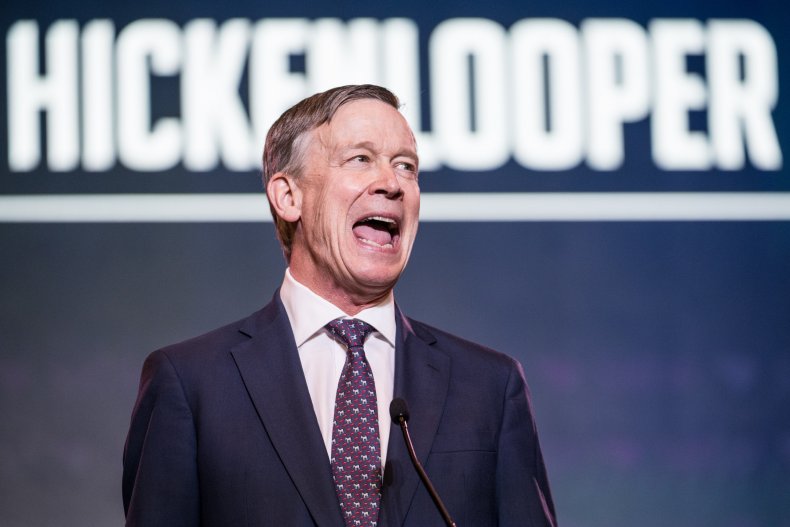 Former Colorado governor John Hickenlooper, who used to be the boss of fellow candidate Michael Bennet, has also made a name for himself as a moderate Democrat who is business-minded and pragmatic. At one point, Hickenlooper discussed joining a bi-partisan ticket with Ohio governor and 2016 Republican candidate John Kasich. He's stayed away from popular Democratic ideas like the Green New Deal and Medicare for All.
Health Care and Climate Change: Said he rejects the notion that supporting Medicare for All and the Green New Deal "should become a litmus test of what it takes to be a good Democrat," and doesn't support either. Instead he has called for incremental investment into green energy and expansions of Medicaid.
College Debt: Believes the Federal Reserve should lower interest rates to make paying off student loan debt more achievable.
Economy: Would retrain workers who have been fired because of automation or off-shoring, believes that ending governmental regulation will boost the economy.
Eric Swalwell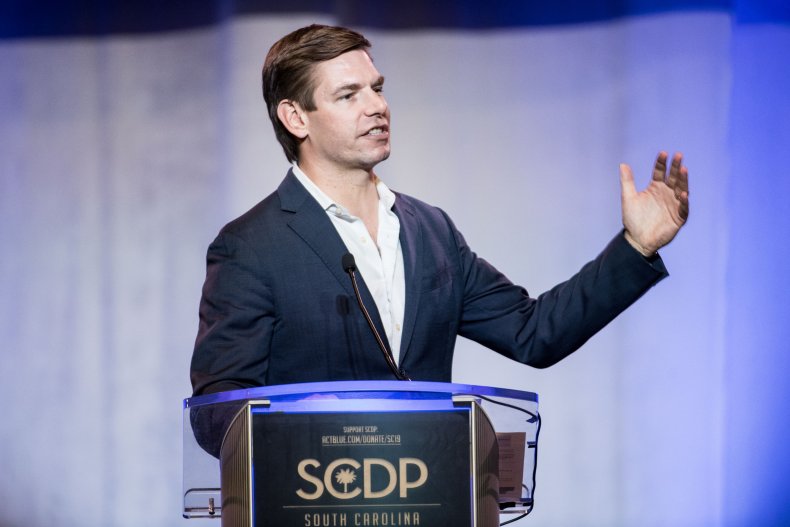 California Congressman Eric Swalwell is one of the most vocal anti-Donald Trump members of the House. He's been able to stand out from the crowded 2020 field by partnering with Parkland survivors to frame his candidacy around gun control.
Cornerstone Issue: Swalwell would ban all military-style weapons and institute a federal buyback of all semi-automatic weapons in the U.S. He has said he would also look into additional regulations on gun companies.
Health Care: Backs Medicare for All and would set up government funds to search for cures to diseases like Alzheimer's and ALS.
College Debt: Supports tuition and debt-free public colleges in exchange for a public service pledge and drop student loan interest to zero.
Climate Change: Supportive of the Green New Deal.