2020 Democrats' Fundraising: Where Beto O'Rourke, Bernie Sanders and Other Candidates Stand After Q1 Totals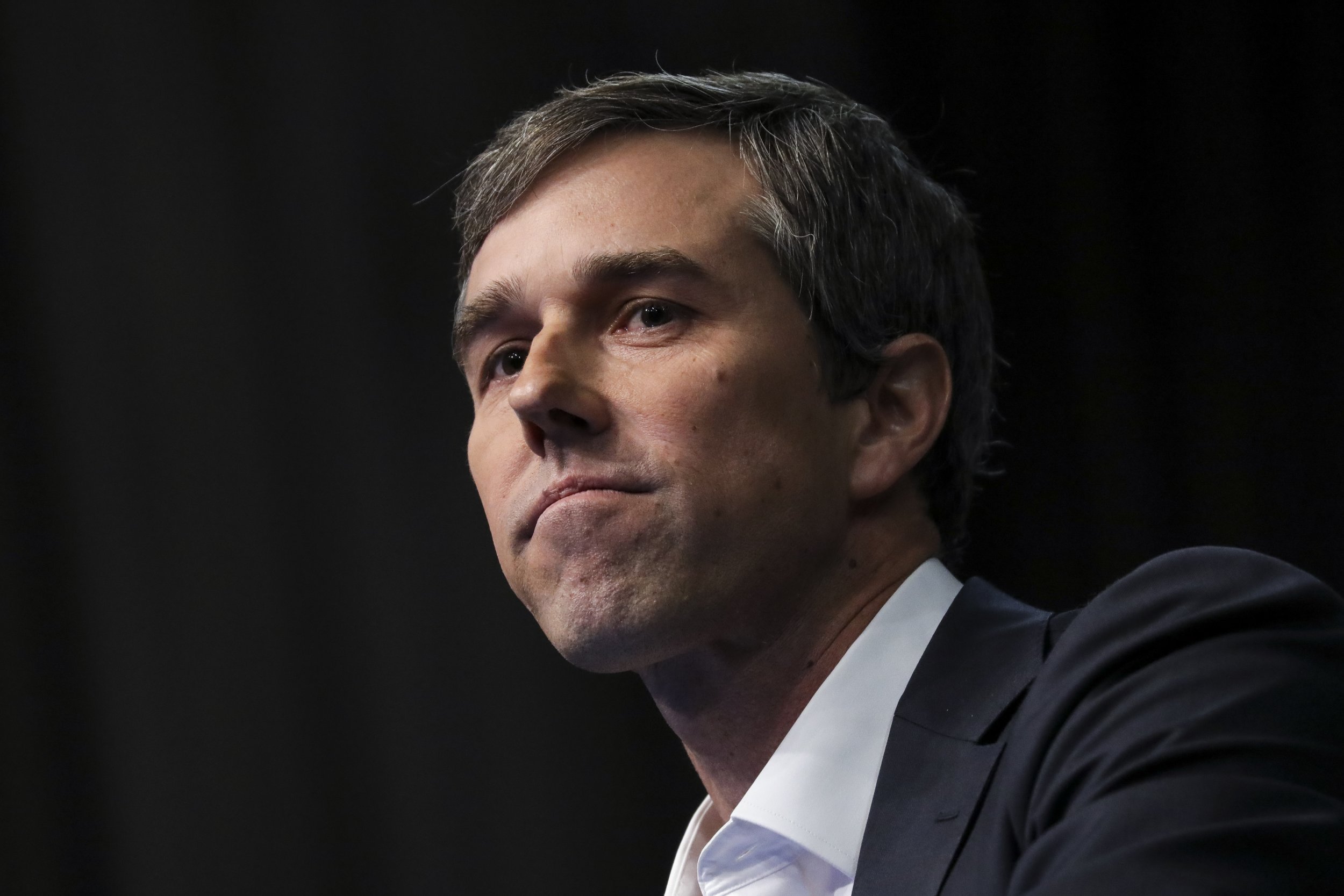 Presidential candidate Beto O'Rourke brought in $9.4 million during the first 18 days of his campaign, averaging $520,000 a day and beating out the daily first-quarter hauls of Bernie Sanders, Kamala Harris and Pete Buttigieg.
According to O'Rourke's team, the former El Paso, Texas, congressman received 218,000 contributions with an average donation of $43. Nearly all, 98 percent, of the contributions received by the campaign were below $200. A majority of the donations, the O'Rourke camp said, came from Americans who did not contribute to his failed senatorial campaign against Ted Cruz.
Democratic candidates have until April 15 to declare their first-quarter earnings, so it's unclear if O'Rourke will end up topping the entire field, but it appears likely that he will. Senator Bernie Sanders, the second highest earner, averaged $444,000 a day, or $18.2 million in the first six weeks of his campaign.
Rounding out the pack of Democratic candidates are Senator Kamala Harris, who earned $12 million, or $171,000 a day, and South Bend, Indiana, Mayor Pete Buttigieg, who brought in $7 million or $103,000 each day.
But while these hauls are impressive, they fall short of previous Democratic nominees' hauls.
By the end of the first quarter in 2007, Hillary Clinton had brought in $25.8 million and Barack Obama $25.7 million, while John Edwards took in $14 million.
One notable difference, however, is that all of the Democratic 2020 candidates have rejected any corporate PAC money. The focus for most candidates this election has been on the number of donations, not singular large contributions from megadonors.
Sanders, for example, set a first-quarter goal of receiving 1 million individual donations. He ended up falling short of that, receiving about 900,000 contributions from 525,000 individual donors.
"In just 18 days, people in every state and from every walk of life have organized in homes, contributed a few bucks online and united together to show that the power of people is far greater than the PACs, corporations and special interests that have captured, corrupted and corroded our democracy for far too long," said O'Rourke in a statement.
"Not only is this a sign of our grassroots strength during the first two weeks of our campaign, but it is a sign of what's possible when you put your full trust in the people of this country," he added.
But a deeper breakdown of donations brings into question whether O'Rourke can keep up his fundraising momentum. When you take away each candidate's initial 24-hour fundraising haul, the numbers are significantly altered. Sanders ended up raising around $300,000 each day, while O'Rourke raised about $200,000 each day.