Debate Deadline Day: 11 Democratic Presidential Candidates Likely Won't Make The Next Round
Wednesday evening marks the deadline to qualify for the third presidential primary debate in Houston. So far, only 10 candidates have made it past the threshold, a significant drop since the last debate in July.
There's still some hope for those who haven't yet qualified, but not much. The remaining 11 unqualified Democrats have until 11:59 p.m. Eastern Time to meet the Democratic National Committee's requirements to participate: 130,000 unique donors and four approved national polls that show the candidate polling above 2 percent.
Two new national polls were released Wednesday morning from Quinnipiac and USA Today/Suffolk, neither of which gave any new candidates the necessary 2 percent to qualify. It's unclear if any more will be released.
For the majority of candidates, the writing is already on the wall: They will not be participating in the next debate. The question is whether they use this opportunity to gracefully drop out and pursue something else, like a Senate run, or if they continue to cling on and hope meet the criteria to qualify in time for the October debate.
For those of us who plan to watch along at home, this next debate will be a one-night only affair taking place on September 12 if the qualifying field remains at 10. If just one more candidate qualifies, the debates will be spread across two nights with much smaller groups on each stage.
Here's who is currently qualified:
Former Vice President Joe Biden; Senator Bernie Sanders; Senator Elizabeth Warren; Senator Kamala Harris; South Bend, Indiana, Mayor Pete Buttigieg; Senator Cory Booker; Senator Amy Klobuchar; former Representative Beto O'Rourke; tech entrepreneur Andrew Yang; and former Housing and Urban Development Secretary Julián Castro.
Here's who hasn't:
Billionaire hedge funder-turned-activist Tom Steyer; Representative Tulsi Gabbard; Senator Kirsten Gillibrand; Senator Michael Bennet; Montana Governor Steve Bullock; Representative Tim Ryan; former Representative John Delaney; New York City Mayor Bill de Blasio; spiritualist Marianne Williamson; former Representative Joe Sestak; and Miramar, Florida, Mayor Wayne Messam.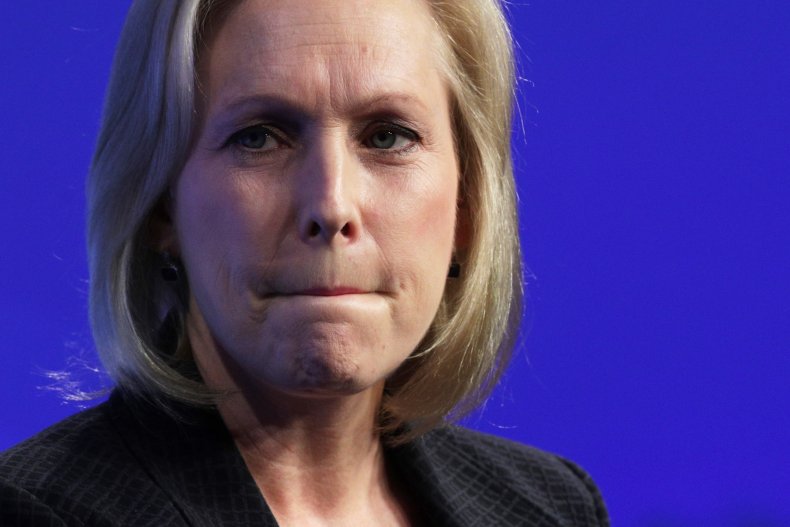 Who's Close?
Tom Steyer has made the donor threshold and only needs to make it above the 2 percent mark in one more national poll to qualify.
Tulsi Gabbard and Marianne Williamson have both met the fundraising requirements but need to poll above 2 percent in two and three more polls, respectively.
Kirsten Gillibrand says she's close to the fundraising benchmark but would also need to qualify in three more polls.
September may be a quiet month, but candidates will have more time to qualify for October's debates, so not all is lost for those who don't make it to the stage in Texas.
Still, tonight will definitely mark a reckoning for the very large Democratic field.