Kirsten Gillibrand Opens Door for Deluge of 2020 Candidates to Leave Race
After failing to qualify for the third round of debates, New York Senator and 2020 presidential candidate Gillibrand bid adieu to the campaign trail late Wednesday night, becoming only the fourth major Democrat to drop and probably the most high-profile candidate to leave yet.
But with ten major candidates who failed to meet debate thresholds still in the race, Gillibrand may have opened up a doorway for other candidates to follow her out of.
"I think it's pretty clear that we're going to have a further pulling out," Democratic political strategist Brad Bannon told Newsweek. "In my mind the 2 percent threshold in the polls is a ridiculously low bar, if you can't get 2 percent in a consistent series of polls you have to look at this race and say, 'Geez, I'm just kidding myself.'"
But, Bannon said, the candidate is always the last to know. There had been murmurings of Gillibrand's team telling her she had no shot in the race for weeks before she actually officially exited.
"They invest so much time and money and effort and have these dreams about living in the White House, it's really hard for them to admit that something they've invested so much in isn't working," he explained.
Still, Bannon thinks more candidates drop out soon. He pointed specifically to Ohio Congressman Tim Ryan, who he says will have to defend his House seat, and John Delaney, who has already spent millions of his fortune on a campaign that Bannon said is going nowhere.
It also helps that Gillibrand has a high-profile position in the Senate to return to, he said. "Today, I am ending my campaign for president," Gillibrand announced on Twitter. "I am so proud of this team and all we've accomplished. But I think it's important to know how you can best serve. To our supporters: Thank you, from the bottom of my heart. Now, let's go beat Donald Trump and win back the Senate."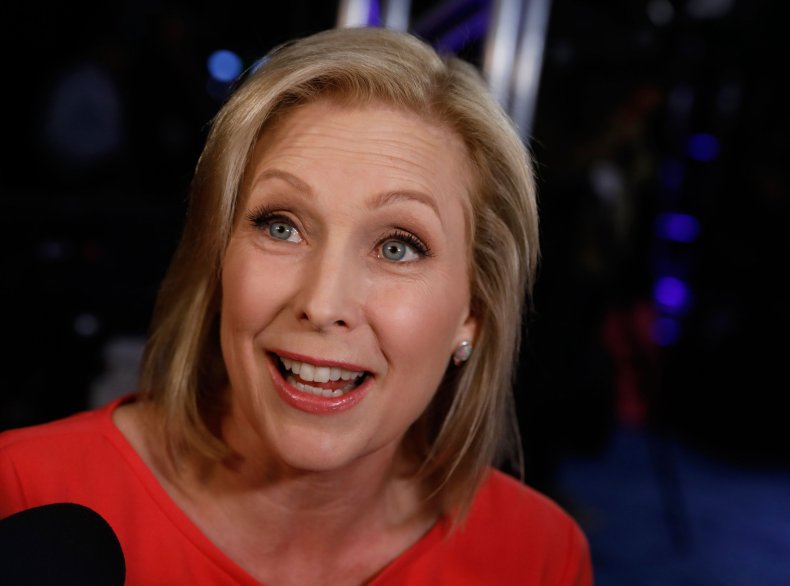 President Donald Trump, who has had conflicts with Gillibrand in the past, wrote a sarcastic remark about her announcement. "A sad day for the Democrats, Kirsten Gillibrand has dropped out of the Presidential Primary," he wrote. "I'm glad they never found out that she was the one I was really afraid of!"
The remaining 2020 candidates praised the New York Senator for her work over the past few months. "Congratulations to Senator Gillibrand on her campaign to fight for working families across America and make healthcare a right for all," wrote Vermont Senator Bernie Sanders. "She is a forceful voice against Donald Trump and all he represents, and I look forward to working with her to defeat him."
This probably won't be the last we hear from Gillibrand, who focused her campaign on paid family leave and the #MeToo movement. She has said that she'll be publicly endorsing a Democratic candidate and when asked at a Washington Post conference Monday if she'd consider taking on the vice presidency she said she would. "Of course," she told the Washington Post's Robert Costa, "I will do public service in all its forms."
Here are the remaining ten candidates who did not meet the debate threshold for September:
Billionaire hedge funder-turned-activist Tom Steyer; Representative Tulsi Gabbard; Senator Michael Bennet; Montana Governor Steve Bullock; Representative Tim Ryan; former Representative John Delaney; New York City Mayor Bill de Blasio; spiritualist Marianne Williamson; former Representative Joe Sestak; and Miramar, Florida, Mayor Wayne Messam.