2020 DNC Television Schedule Day 1: What Time John Kasich, Michelle Obama, Other Speakers Are Due
The Democratic National Convention is set to get underway on Monday with a host of major party figures scheduled to speak in support of presumptive Democratic nominee Joe Biden at the delayed and mostly virtual event.
Influential lawmakers on Capitol Hill and several state governors are among the speakers lined up for the first day of the convention, and former First Lady Michelle Obama is slated to finish the night with a keynote speech.
The Democratic Party said the speeches on day one will cover three key issues: The ongoing COVID-19 pandemic, the related spike in unemployment, and racial injustice in the U.S.
A series of key meetings are also expected to take place during daytime hours, including gatherings of the influential Black and Women's caucuses in the later hours of the afternoon.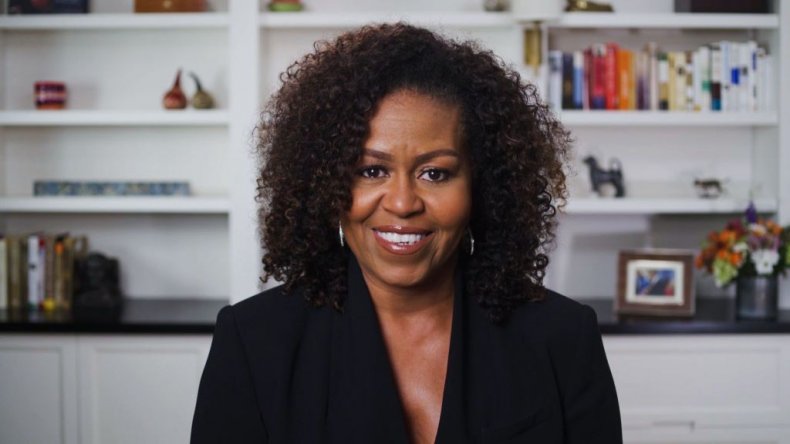 The first night of Democratic National Convention speeches will be livestreamed on the event's official YouTube channel from 9 p.m. ET today.
Here is a full list of the speakers scheduled to appear at the Democratic National Convention on Monday:
Who's speaking today and at what time?
According to the official convention program, Minnesota Senator Amy Klobuchar is scheduled to kick off the DNC's speaking circuit tonight from 9 p.m. Eastern Time, and will shortly be followed by Senator Catherine Cortez Masto of Nevada.
New York Governor Andrew Cuomo will then take center stage before appearances by Michigan Governor Gretchen Whitmer and House Majority Whip Jim Clyburn.
Congresswoman Gwen Moore of Wisconsin, Convention Chairman Bennie Thompson, and Senator Doug Jones from Alabama are slated to fill the gap before performances by the singer-songwriters Maggie Rogers and Leon Bridges.
All of the above speeches and performances are scheduled to take place sometime between 9 p.m. and 11 p.m. ET tonight.
The two keynote speaker Senator Bernie Sanders of Vermont and Michelle Obama are expected to deliver their DNC speeches sometime between 10 p.m. and 11 p.m. to close the first day of the convention.
Speaking at the 2016 convention, Obama said: "We explain that when someone is cruel or acts like a bully, you don't stoop to their level. No, our motto is: when they go low, we go high."
Former Republican Governor John Kasich of Ohio is also expected to speak at the DNC, but the official program has not allotted him a specific time slot at the time of writing.