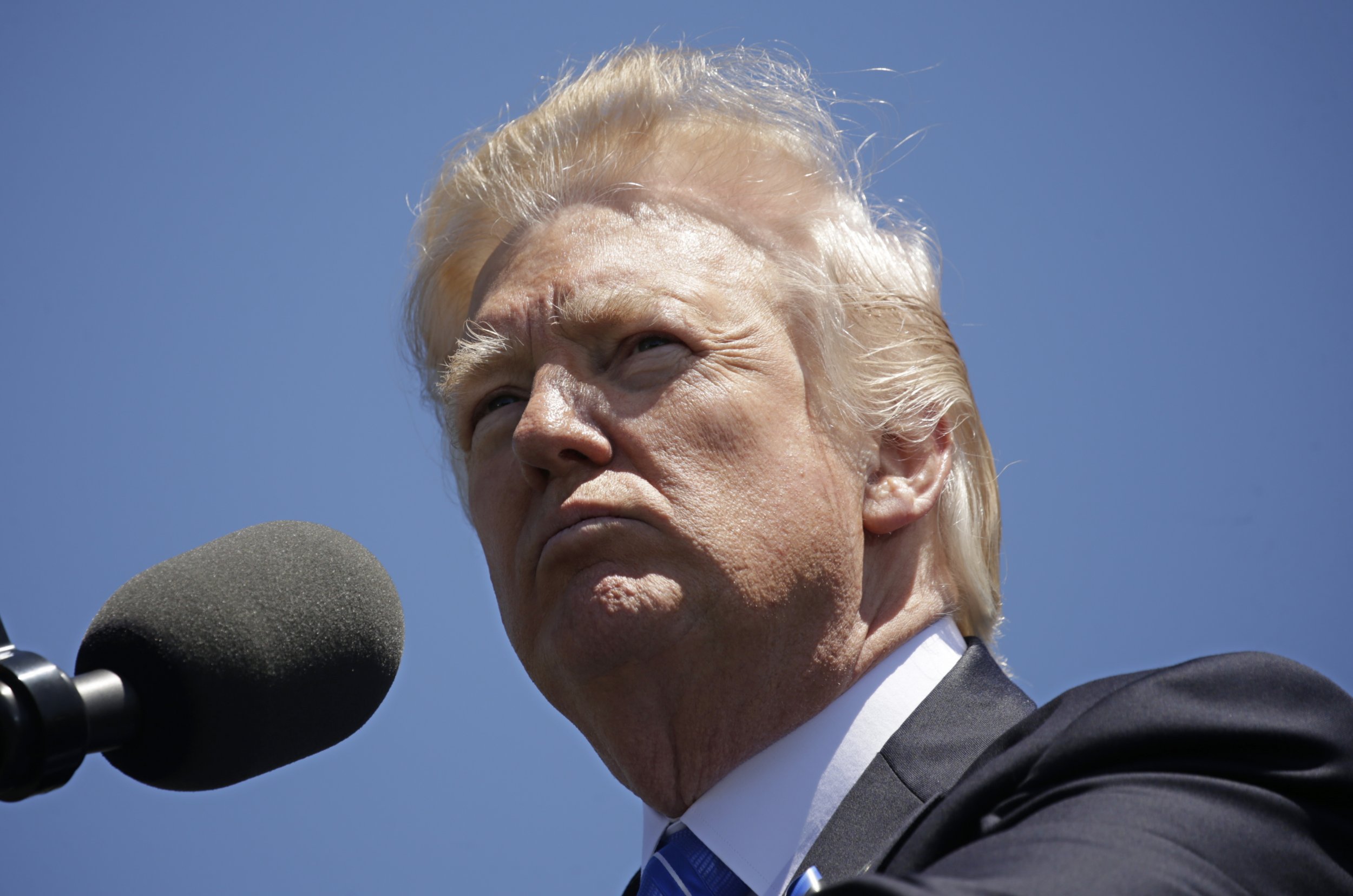 The year 2020 and the next presidential election may seem miles away, seeing as we're just four months into the combustible, controversial presidency of Donald Trump.
While he's already a historically unpopular leader of the free world, though, he's still the favorite to win the presidency come the next presidential election cycle, according to the latest odds from Bovada.lv, an online gambling site. He's got 9/4 odds—meaning if you placed a $100 bet Monday and Trump won in 2020, you'd win $325—the best of any listed candidate. Vice President Mike Pence also has relatively good odds, at 9/1, seeming to suggest that the oddsmaker believes Trump might not finish his term and that his No. 2 could parlay the opportunity into another term. In fact, Bovada gives 2017 2/1 odds as the exit year for the president.
Outside of Trump, Senator Elizabeth Warren (D-Mass.) has the best odds to win in 2020, at 15/2. Most of the top candidates come from the world of traditional politics, including familiar names such as Michelle Obama (who has said she won't run) at 15/1, 2016 Democratic nominee Hillary Clinton at 20/1 and Speaker of the House Paul Ryan at 25/1.
But some of the fun in these odds is to seek out the true long-shots from outside the world of politics. (Hey, anyone remember the name of the brash reality TV star who had 150/1 odds when books started taking bets for the 2016 election?)
Facebook founder Mark Zuckerberg—who has embarked on a mission to visit with folks in every U.S. state, which helped fuel rumors of a presidential run—had the best odds of any non-politician, at a 33/1. That's better than the odds for Texas Senator Ted Cruz (40/1), who failed to in his bid to earn the Republican nomination in 2016. Dwayne "The Rock" Johnson, who recently told GQ he was open to a political career, had decent odds, at 66/1, as did Oprah Winfrey, also subject to presidential rumors, at 55/1. Kanye West, who claimed he would run in 2020 and has met with Trump, is a longer shot, at 125/1. His wife, reality TV mogul Kardashian, has 550/1 odds. The longest odds available on Bovada belong to former debate sensation Ken Bone (otherwise known as the mustachioed dude in the red sweater), at 1,000/1.
Here's the full list from Bovada.
Donald Trump- 9/4
Elizabeth Warren- 15/2
Mike Pence- 9/1
Michelle Obama- 15/1
Hillary Clinton- 20/1
Bernie Sanders- 20/1
Cory Booker- 20/1
Paul Ryan- 25/1
Joe Biden- 25/1
Julian Castro- 33/1
Marco Rubio- 33/1
Tim Kaine- 33/1
Amy Klobuchar- 33/1
Kamala Harris- 33/1
Michael Bloomberg- 33/1
Andrew Cuomo- 33/1
Mark Zuckerberg- 33/1
Kirsten Gillibrand- 40/1
Ted Cruz- 40/1
Nikki Haley- 40/1
Sherrod Brown- 40/1
Trey Gowdy- 50/1
Oprah Winfrey- 55/1
John Kasich- 60/1
Mitt Romney- 60/1
Mark Cuban- 60/1
Dwayne 'The Rock' Johnson- 66/1
Jeb Bush- 80/1
Martin O'Malley- 80/1
Rand Paul- 80/1
John Hickenlooper- 80/1
Tammy Duckworth- 100/1
Tom Brady- 125/1
Chris Murphy- 125/1
Leonardo DiCaprio- 125/1
Chelsea Clinton- 125/1
George Clooney- 125/1
Kanye West- 125/1
Kevin Spacey- 200/1
Jill Stein- 300/1
Vince McMahon- 500/1
Gary Johnson- 500/1
Kim Kardashian- 550/1
Ken Bone- 1000/1