North Dakota, Suffering Worst COVID Outbreak in the U.S., Just Gave Trump Twice as Many Votes as Biden
President Donald Trump is the projected winner in North Dakota as of Wednesday morning, according to data compiled by Reuters. The state currently has the highest infection rate per 100,000 people in the U.S.
Trump has 65.1 percent of the vote (232,474) in North Dakota, more than double that earned by Democratic presidential candidate Joe Biden who claimed 31.7 percent (113,109), based on at least 90 percent of expected votes counted at the time of writing.
The traditionally Republican state has not seen a Democrat win the presidential vote since 1964 and it has not elected a Democratic governor since 1988.
The voting results come amid the ongoing COVID-19 outbreak in the state, which has the most number of infections per capita in the country, with 6,208 cases per 100,000 people, as of Tuesday, according to the U.S. Centers for Disease Control and Prevention.
North Dakota has reported the most number of cases as well as deaths per capita in the last seven days. The state recorded 151.4 cases and 1.5 deaths per 100,000 people in the past week, as of Tuesday.
Confirmed total cases in North Dakota have surpassed 47,100, with 555 reported deaths, as of Wednesday, according to data compiled by Johns Hopkins University (JHU).
The seven-day moving average of daily new cases in North Dakota has been rising sharply since mid-August, after remaining flat for months throughout the outbreak since late March.
North Dakota is one of 16 states in the country that have not issued a mask mandate, despite the outbreak reaching record levels.
Incumbent Republican North Dakota Gov. Doug Burgum won a second term in the election amid concerns raised by some of his supporters who want him to take a more aggressive stance in combating the virus, with tighter regulations.
The governor's weekly briefings have entailed a softer approach, with emotional—at times teary—pleas, rather than executive orders for residents to wear masks.
A mask mandate "is not a magic bullet to make this virus go away," Burgum previously said.
"I think it's important to the future of our state that we do understand that there is something that is more powerful than an executive order, infinitely more powerful than a mandate. And these are the beliefs that individuals hold in their hearts: compassion, empathy, understanding and, dare I say, actually love," he added.
Burgum's Democratic opponent, Shelley Lenz, said last month: "His [Burgum's] crybaby approach isn't working. I think his tears are real, but that's not what we need in a leader. He's putting the blame on businesses and individuals."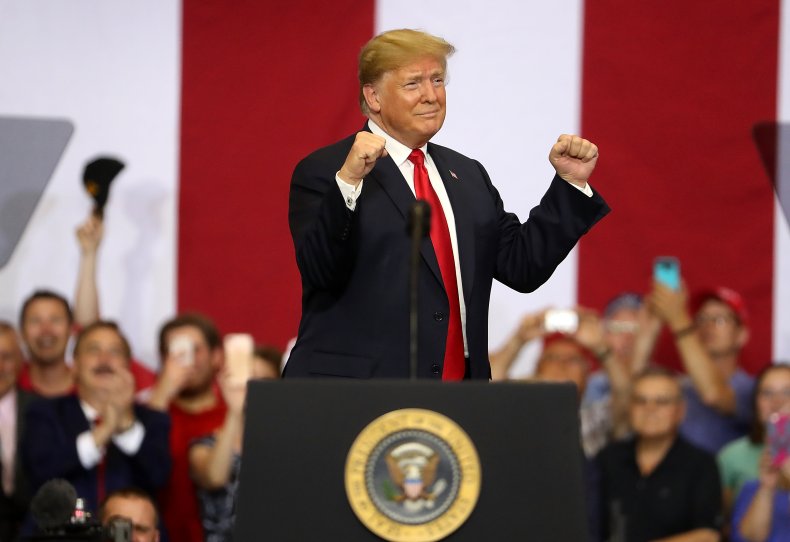 The wider picture
The novel coronavirus has infected more than 47.4 million people across the globe since it was first reported in Wuhan, China, including more than 9.3 million in the U.S.
Globally, more than 1.2 million have died following infection, while more than 31.6 million have reportedly recovered as of Wednesday, according to JHU.
The graphic below, produced by Statista, illustrates the spread of COVID-19 cases in the U.S.