2020 Election Draws Billions in Bets, More Than Previous Super Bowls
Overseas bookmakers have predicted that the U.S. presidential election will be the largest betting event in history, with billions already invested in the race.
Four years after President Donald Trump upset national polls that predicted Hillary Clinton's victory, people watching the race from afar are once again betting on who will run the country as Democratic nominee Joe Biden leads in the polls and Trump remains an underdog.
According to Matthew Shaddick, the head of political betting with British gambling company GVC Holdings, part of the attraction in this year's presidential race is Trump himself.
"He's just such a massive news story worldwide," Shaddick told the online gambling website CalvinAyre.com last week. "Almost everyone's got a strong opinion of him, one way or the other, and I think that's what's really driving this to be the biggest political betting event we've ever seen."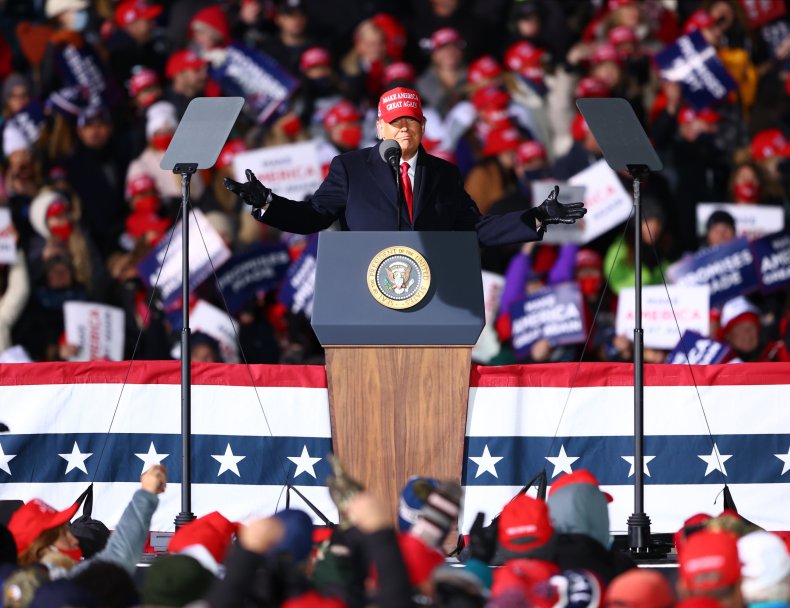 Before this year, the 2016 U.S. presidential election was the largest political gambling event that Shaddick's company oversaw, he said. The two-horse-race aspect of the U.S.'s transition of power is part of what draws gamblers in, Shaddick said, adding that he expected even more money to be placed on Trump and Biden as Election Day drew closer.
"We think this is going to be about twice as big as 2016, based on the numbers we've seen so far," Shaddick said. "Everything points to this being bigger than 2016, and potentially bigger than any single one-off betting market ever—never mind in politics."
GVC Holdings isn't the only organization that has reported record gambling spikes surrounding the presidential race. London-based bookmaker William Hill told Digital Journal it expects the race to bring in nearly $13 million, which would make the election its largest gambling event of the year.
On Monday, London-based Betfair Exchange announced that an unidentified person had placed a single bet on Biden to win that was worth about $1.29 million. The company said the bet was the largest of its kind ever placed in a political race.
The money that William Hill predicted the election will rake in dwarfed the amount that the American Gaming Association estimated would be placed on the 2020 Super Bowl. In January, the AGA said 26 million Americans were expected to bet a total of $6.8 billion on Super Bowl LIV, a nearly $1 billion increase in the bets placed on the previous year's championship game. The number also exceeds the amount that was spent betting on March Madness 2019, which the AGA estimated raked in about $8.5 billion.
While most national polls say that Biden has a significant lead over Trump heading into Election Day, GVC Holdings' Ladbrokes shows Trump's odds of winning re-election are stronger than the polls suggest. On Monday, Ladbrokes posted on Twitter a bar graph that demonstrated the gaps between online betting trends and the polls, with its own bettors giving the president a 36 percent chance of remaining in office.
The graph showed that Betfair estimated Trump's chances of winning a second term were about 34 percent, while New Zealand-based prediction market PredictIt said he had a 39 percent chance of winning.
Newsweek reached out to Shaddick for further comment but did not receive a response in time for publication.