Gritty Memes Explode After Philadelphia Appears to Hand Joe Biden the Election
When Democratic presidential candidate Joe Biden took the lead in Pennsylvania, several memes featuring Gritty, the official mascot for the Philadelphia Flyers, were widely shared on social media—with Bill Russo, the deputy communications director for Biden's campaign, getting in on the act.
Gritty's image has often been used by socialist, democratic socialist and antifa groups as a meme in the U.S., and is seen by many as the left's answer to the alt-right's Pepe the Frog.
Biden's latest lead was helped by more than 31,000 newly counted votes in Philadelphia, the state's most populous city.
At the time of writing, the former vice president was reported to have 49.4 percent (3,301,245) of the vote in Pennsylvania, while Trump was just behind with 49.3 percent (3,292,378) of the vote, based on 95 percent of expected votes counted.
Biden was reported to have 253 electoral votes, while Trump lagged behind with 214, as of Friday, according to data from the National Election Pool/Edison Research. The candidate who secures 270 electoral votes wins the election.
Biden's election would be secured if he wins Pennsylvania, which has 20 electoral votes, bringing his total electoral vote count past 270.
Russo tweeted Friday: "I'm just letting everyone know that there are going to be a LOT of @GrittyNHL gifs on this account today and you are just going to have to deal with it.
"My decision to install a @GrittyNHL shrine in our office during this campaign has been vindicated," he wrote in another tweet.
Dave Temkin, the vice president of network and systems in New York City at Netflix, noted: "Bring jt [it] home, @GrittyNHL"
Parker Molloy, editor-at-large at Media Matters for America, wrote: "The new cabinet," along with an image of several Gritty mascots sitting around a conference table.
Oliver Willis, a senior writer for the American Independent, tweeted: "Bring gritty to the white house @JoeBiden."
Around 89 to 95 percent of votes in three other key battleground states—Nevada, Arizona and North Carolina—have been counted. Biden was reported to be leading in Nevada and Arizona, while Trump is leading in North Carolina, as of Friday, according to Reuters.
At the time of writing, there were reported to be over 100,000 votes that have yet to be counted across a handful of key battleground states. They include over nearly 77,000 in North Carolina and nearly 44,000 votes in Arizona, according to data compiled by Edison Research for The New York Times.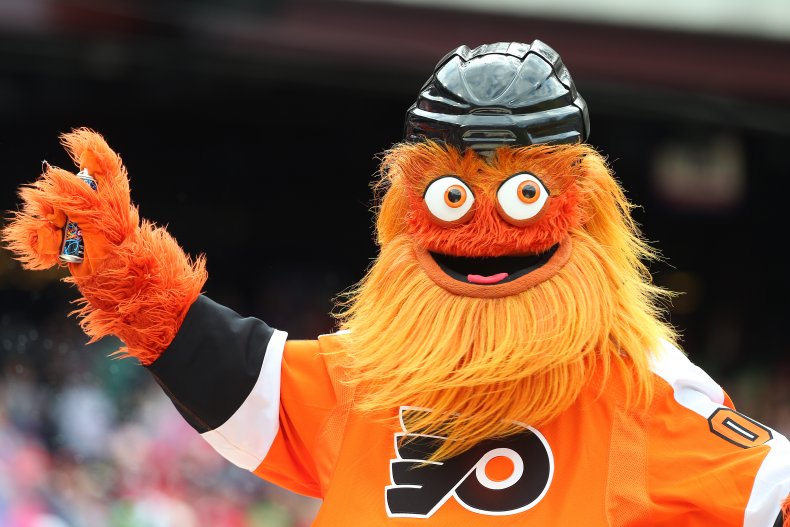 The graphic below, provided by Statista, illustrates how close presidential races have been historically.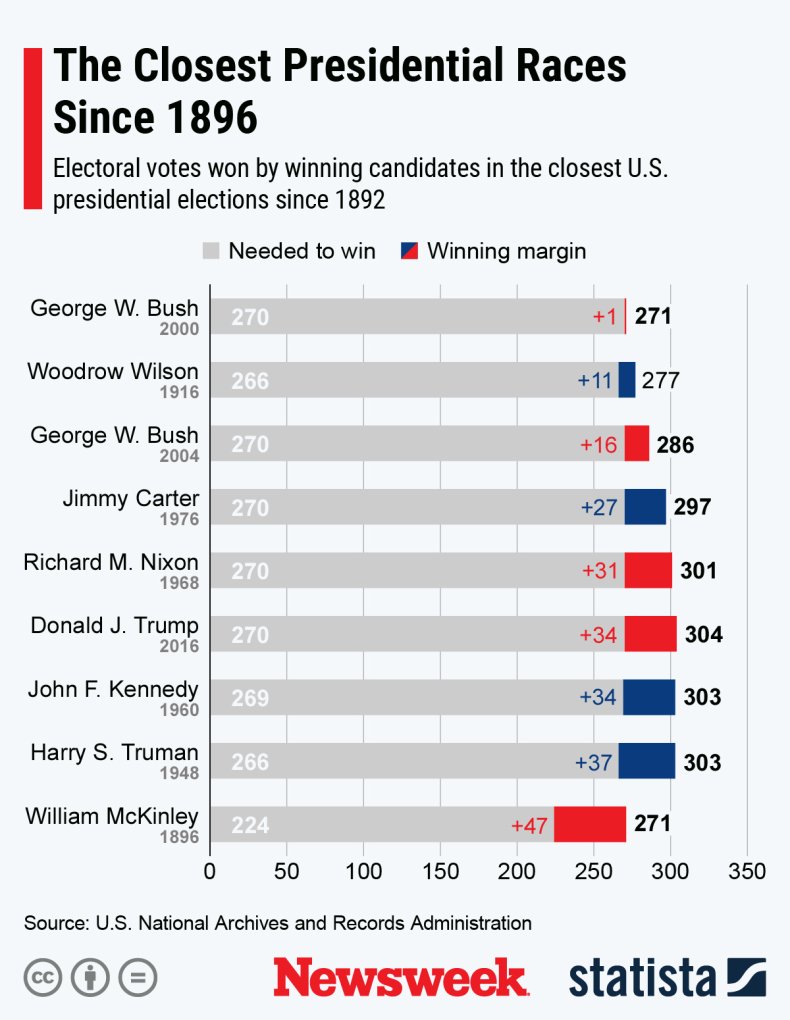 This graphic, also provided by Statista, illustrates the key issues Americans voted on in the 2020 election.