Is the 2020 Election Like 'The Notebook'? This Fan Says Yes
In case you haven't heard, the results of the 2020 presidential election are still being tabulated. Absentee and mail-in ballots are being counted in Pennsylvania, Arizona, Alaska, Georgia, North Carolina and Nevada as of writing, which means it may be a little while longer until President Donald Trump is reelected, or until former Vice President Joe Biden becomes the next president. Biden currently leads in the Electoral College votes, as well as the popular votes.
Considering that there still isn't a final outcome, it's safe to say that many Americans are feeling a little stressed, and in a state of disbelief that it's been two days since Election Day and we still don't know who will be the president next year.
One Twitter user realized that the past couple of days are reminiscent of the 2004 film The Notebook. "It just occurred to me that this election is following the plot of The Notebook," the user wrote on Wednesday evening. She then listed a few common elements between the famous weeper and the 2020 election: a White House, mail that wasn't received, a lot of fighting, it wasn't over and it still isn't over.
The user accompanied the tweet with a picture of a bearded Ryan Gosling as Noah, standing in front of the white house that his character builds in the film.
And, hey, this person isn't wrong! In The Notebook, Noah refurbishes an old white house, which has pillars similar to those of 1600 Pennsylvania Avenue. Noah also writes Rachel McAdams's Allie countless letters that aren't opened right away—much like how many mail-in and absentee ballots are still waiting to be opened and accounted for. Allie and Noah also fight a lot throughout the film, sort of like how folks are protesting the still-to-be-determined election results.
Oh, and then there's the famous line that Noah says to Allie before they embrace in the rain: "It wasn't over, it still isn't over."
The tweet has gone viral since it was originally posted. It has been retweeted over 10,000 times and liked almost 50,000 times. One person responded with a gif of Gosling's Noah shouting, "What do you want?" in reference to the protests going on around the country.
Trump supporters have gone viral for chanting demands that all the votes be counted in certain areas, and also for chanting demands to stop the counting in other areas.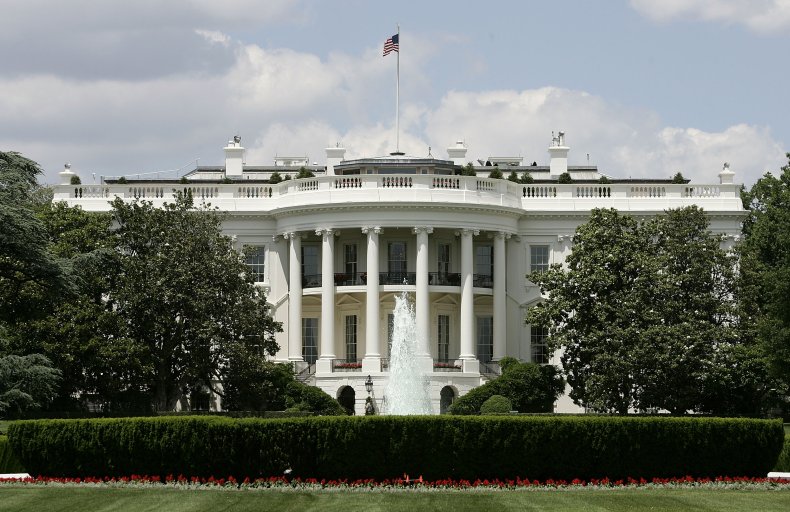 Someone else on Twitter compared the two love interests of McAdams's Allie—Noah's Gosling and James Marsden's Lon—to the two presidential candidates. "A fight to choose between two men," they wrote, "one of whom was invested in building something sustainable and one who inherited everything from his daddy."
One user went as far as to compare in-person voting and mail-in voting to Lon and Noah, respectively.
Someone asked: "So if I watched the election coverage, does that mean I don't need to watch The Notebook?" Herman simply responded, "I mean, you're missing out."
Despite what Noah says in the film, it'll all be over soon, folks.