Who Will Trump Face in 2020? Three Women and Men Vying for Democratic Spot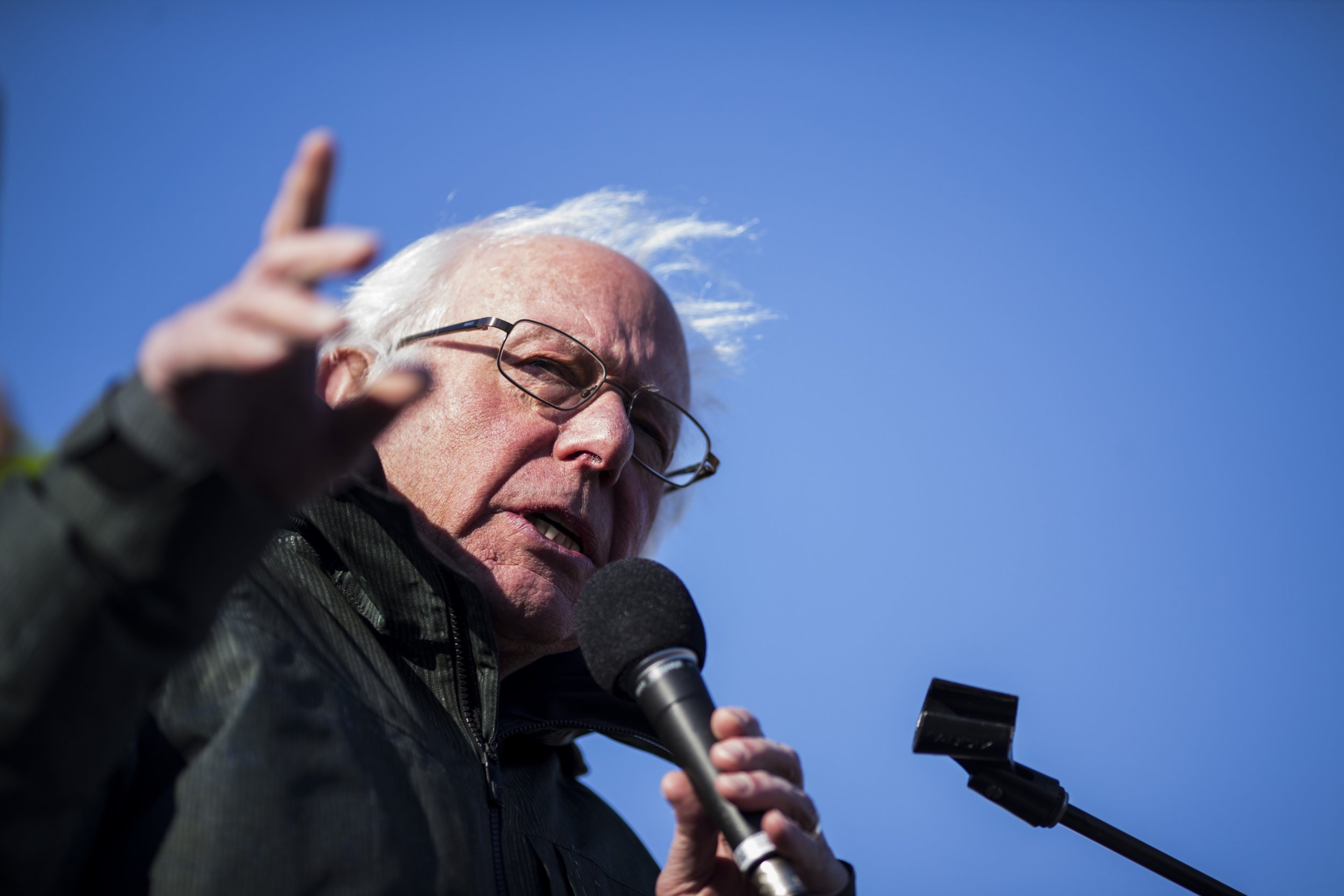 Six current and former lawmakers currently stand as the best contenders to snatch the Democratic Party's 2020 presidential nomination for the right to take on Republican Donald Trump. U.S. Senator Bernie Sanders (I-Vermont) leads the top pack with the best odds to secure the nomination more than two years before primary season begins followed by U.S. Senators Kamala Harris (D-California) and Elizabeth Warren (D-Massachusetts), according to political stock market site PredictIt's share prices Thursday.
PredictIt translates the probabilities of an outcome into U.S. cents, with the highest price representing the most likely outcome at the moment. Sanders, who challenged Hillary Clinton for the nomination in 2016, has long been considered the frontrunner and sits at the cost of 19 cents a share. Sanders experienced a slight one-cent dip recently. Both Harris and Warren sit at 15 cents, with the latter improving by one cent and the former's price unchanged.
U.S. Senator Kristen Gillibrand (D-New York) sits in fourth at the price of 13 cents after a one-cent decline, followed by former Vice President Joe Biden, who's also listed at 13 cents, followed by U.S. Senator Corey Booker (D-New Jersey) at 11 cents.
The price rankings largely reflect speculation and prognosticators' predictions for who could likely take on Trump in 2020. According to The Washington Post's recent rankings, Sanders leads the pack but Biden, who hasn't publicly ruled out a run, is up next, with Warren in third and Gillibrand and Harris rounding out the top five.
Sanders has routinely turned down talk of another run in 2020, but polls indicate he could beat Trump. A Morning Consult/Politico poll released last month found in a hypothetical head-to-head matchup, Sanders would beat Trump 42 percent to 36 percent
Sanders has also reportedly started cozying up with Democratic power players, as well as the labor movement, to put his potential candidacy on better ground, according to Politico last month.
Harris has taken on major national issues throughout 2017 and even called for Trump to resign over allegations of sexual harassment and assault. In a recent op-ed published in Elle magazine, she said she wanted to protect so-called Dreamers–-people who were brought to the country as children by their immigrant parents and allowed to remain in the country under the Obama administration–-with immigration legislation by the end of the year.
Warren, who Trump has called "Pocahontas" many times before, challenged this month Trump's appointment of Mick Mulvaney as head of the Consumer Financial Protection Board while he also served as head of the Office of Management and Budget. Warren originally helped create the CFPB, which started in 2011 as a means to protect consumers for financial institutions.
Facebook founder Mark Zuckerberg and Clinton's former running mate and U.S. Senator Tim Kaine (D-Virginia) sit at the very bottom of the price list, at five cents and four cents, respectively.