2020 Hopeful John Delaney: Ocasio-Cortez's Health Care Remarks Could Mean 'Second Term for Donald Trump'
Presidential candidate John Delaney and freshman Representative Alexandria Ocasio-Cortez are in a war of words over Medicare for All.
The two Democrats have sparred in a series of recent public remarks, with the latest jab coming from Delaney's campaign Monday morning following a tweet by the New York congresswoman to "please sashay away," after Delaney ridiculed Medicare for All as "not good policy."
"If Democrats are serious about beating the President at the ballot box, we need less political grandstanding and more truth-telling from the Bernie wing of the party," Delaney's spokesperson, Michael Starr Hopkins, said in a statement. "2016 should have taught us that if we allow this primary to become a popularity contest on Twitter rather than a debate of ideas in the public square, the country will lose."
Hopkins continued: "We've seen this playbook before and it ends with a second term for Donald Trump."
Delaney, a former Maryland congressman, was booed Sunday for his speech at the California Democratic Convention where he derided Medicare for All, the signature health care initiative touted by Ocasio-Cortez and other progressive Democrats that would feature a government-run program in hopes to better regulate costs.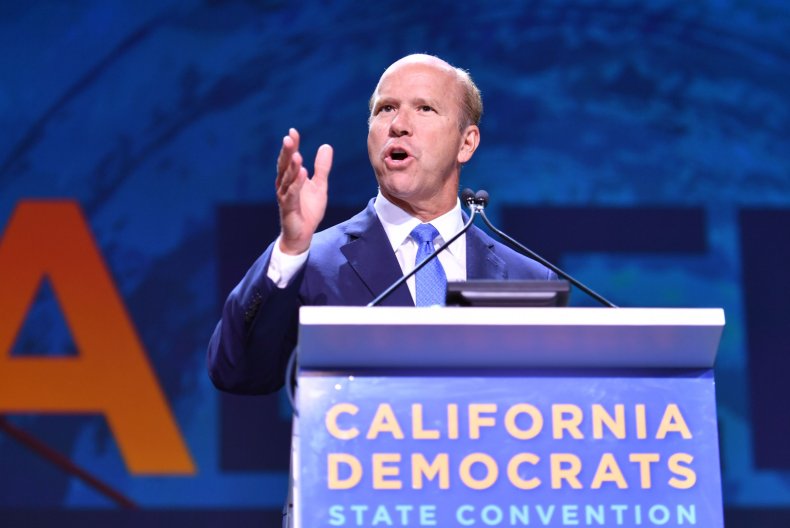 "Medicare for All may sound good, but it's actually not good policy nor is it good politics," Delaney said, much to the displeasure of the crowd. "We should have universal health care... but it shouldn't be the kind of health care that kicks 150 million Americans off their health care."
The crowd of California Democrats booed Delaney for roughly a minute. His unpopular remarks prompted Ocasio-Cortez to respond on Twitter, calling his characterization of Medicare for All an "awful, untrue line."
"John Delaney, thank you but please sashay away," she added.
In addition to Hopkins' statement accusing Ocasio-Cortez of potentially helping Trump win re-election, he said the "only person" she helped with her tweet was the president.
Delaney also responded on Twitter, challenging Ocasio-Cortez to a debate about health care.
"Hey @AOC, we have the same goal, universal healthcare for everyone, we just have different ways of getting there," he said. "Healthcare is the #1 issue for voters, so let's debate the way forward. Any show of your choosing. Healthcare is too important for tweets, we need real discussion."