2020 NFL Draft: Bengals Get No. 1 Pick After Sunday Loss, Joe Burrow and Chase Young Top the List
A newspaper in South Florida previewed Sunday's game between the Cincinnati Bengals and Miami Dolphins as the "Game of the Weak." It was quite fitting on account of dismal seasons by both teams.
It turned into a thrilling shootout with overtime. And with a Dolphins 38-35 win, the Bengals fell to 1-14 on the season.
As for the Bengals-Dolphins game itself on Sunday in Miami Gardens, the Dolphins led, 35-12, before the Bengals came storming back, which included scoring 16 points in the final 29 seconds of regulation.
Dolphins kicker Jason Sanders booted a 37-yard field goal as time expired in overtime to give Miami its fourth win of the season. The loss wrapped up the No. 1 pick in next spring's NFL Draft for Cincinnati. Even if the Bengals win next weekend, they have already secured the worst record in the NFL this season.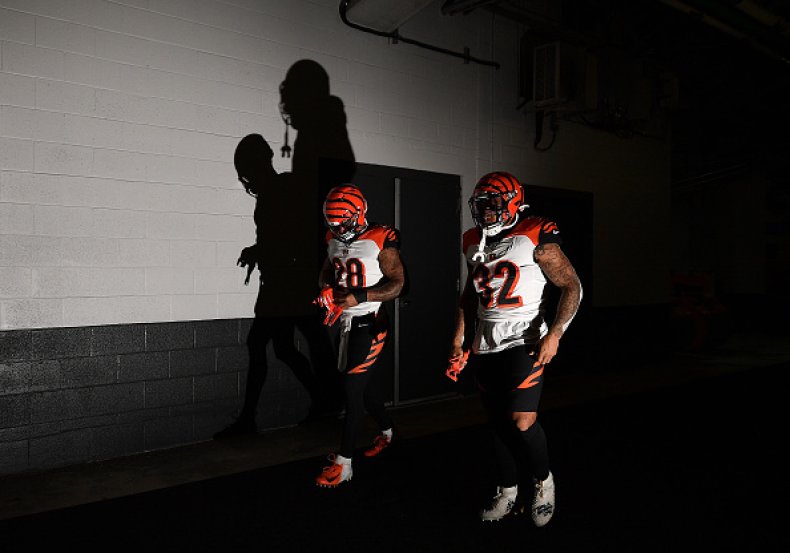 So without further ado: Cincinnati Bengals, you're on the clock. Here are some of the top prospective players.
Joe Burrow
QB, LSU
Burrow attended Ohio State University before transferring to LSU and bringing the Tigers offense into the 21st century. Burrow set SEC passing records for touchdowns and yards, he revolutionized the passing game on the bayou and won every major award this year, including the Heisman Trophy, Johnny Unitas Golden Arm Award, Davey O'Brien award for the nation's top passer, the Maxwell Award for the nation's top player and he was an AP first-team all-American. He's also from Athens, Ohio. The Bengals have had great luck with their last two quarterbacks drafted in Carson Palmer and Andy Dalton.
Chase Young
DE, Ohio State
Young terrorized offenses he played against, and he was a Heisman finalist despite missing two games this year. Young would make a great cornerstone for the future of any team wanting to bolster their defense.
Jerry Jeudy
WR, Alabama
Jeudy torched defenses across the Southeastern Conference the last two years, no matter who was slinging the ball for the Crimson Tide. He would be an instant fit into a pro offense that already has a solid receiving corps, and Alabama skill players have been spectacular in the last 10 years. If you need good reference points, check out current NFL receivers Julio Jones, Calvin Ridley and Amari Cooper—all Alabama products.
Grant Delpit
DB, LSU
Delpit held up his end of the bargain of a great recent history of defensive backs from LSU. He's a shutdown corner with great closing speed and the ability to make open-field tackles.
Andrew Thomas
OL, Georgia
Thomas is tall, big, quick and does not carry bad weight on his body. He has long arms and was a midseason all-American for the Bulldogs in 2019. He has shown endurance by playing every snap in six different games this season, and he would be a good long-term protector for whomever the quarterback is calling plays.