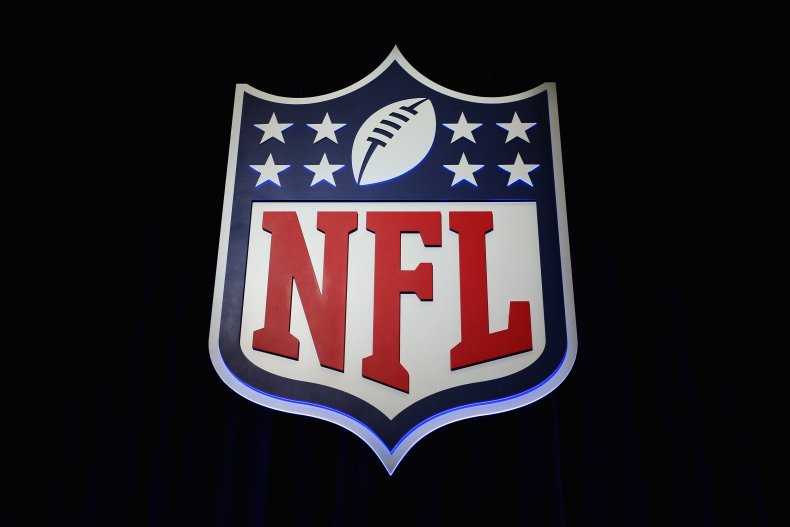 While it's currently the offseason for the NFL, the March 18 deadline when players can become free agents approaches. This year, free agency involves several star players for various franchises, who could shake up the league by moving to a different squad ahead of the 2020 season.
This year's free agent market is dominated by quarterbacks, but a number of other position players will also be looking for a new contract when the March 18 date rolls around. Newsweek has detailed some of the top free agents for the upcoming period and some teams that they could sign to.
Tom Brady, QB, New England Patriots
Brady could become a free agent for the first time in his 20-year career, with the New England Patriots. Since the Patriots lost in the AFC (American Football Conference) Wild-Card game this year to the Tennessee Titans, the discussion around what team Brady will sign to has increased. While many NFL analysts, experts and sportsbooks believe Brady will most likely return to the Patriots, there are a few other teams that have been in the quarterback's free agency discussion.
Possible teams include the Los Angeles Chargers, Oakland Raiders, Tennessee Titans and the Denver Broncos. According to Sporttrac, Brady's projected market value for the upcoming free agency period is for two years with a value of $67.8 million, around $33.8 million annually.
Dak Prescott, QB, Dallas Cowboys
The Prescott/Cowboys situation is slightly different than other free agents because it deals closely with a franchise tag. A franchise tag is a designation a team makes on an unrestricted free agent which binds the player to the team for a year. Throughout the 2019 season, Prescott was adamant about securing a contract extension with the Cowboys, but if the two cannot come to an agreement, the franchise tag could be placed on the quarterback.
If Prescott and the Cowboys want to make a deal on a contract extension, they will have to do so before March 10, which is the deadline for teams to place a franchise tag on players.
Phillip Rivers, QB, Los Angeles Chargers
After the Chargers parted ways with their longtime quarterback, several teams have come to the forefront of the Rivers' free agency discussion. Since Rivers, like Brady, is nearing the end of his career at age 38, many of the potential teams are in a win-now position and could use the help of a veteran quarterback.
Some of the teams include the Tampa Bay Buccaneers, the Carolina Panthers, the Indianapolis Colts and the Tennessee Titans, all who have strong offensive weapons to complement Rivers' veteran prowess.
Ryan Tannehill, QB, Tennessee Titans
Tannehill is coming off of one of his best seasons to date after being eliminated from the playoffs in the AFC Championship game to the Super Bowl-winning Kansas City Chiefs and could be interested in signing a big contract extension with the Titans.
In December, ESPN's Dianna Russini reported that the Titans were discussing a new contract for Tannehill to become the team's franchise quarterback, so it is likely that he remains in Tennessee through the 2020 season.
Jameis Winston, QB, Tampa Bay Buccaneers
In December, NFL Network's Ian Rapoport reported that the Buccaneers were expected to bring Winston back as their franchise quarterback. Rapoport also noted that instead of a contract extension, the Buccaneers were likely to place some type of tag on Winston, either a franchise tag or transition tag, with the main difference being the amount of money owed.
The projected franchise tag amount for quarterbacks is about $27 million while the transition tag is projected to be worth $25 million. Winston is coming off of a season where he threw for over 5,000 yards and 33 touchdowns, but also had 30 interceptions.
Teddy Bridgewater, QB, New Orleans Saints
Following the announcement that Drew Brees would return to the Saints for the 2020 season, Bridgewater's future with the team has become unknown. During the 2019 season, Bridgewater came off the bench to replace an injured Brees and helped lead the Saints to a 5-0 record.
During his time as Brees' replacement, Bridgewater showed that he had the skills to be a starting quarterback for another team and ESPN previously reported that he could earn up to $30 million a year in his next contract. With the free agent market filled with quarterbacks, it is unknown if a team wants to take the risk in signing Bridgewater but some teams that could be interested in a young quarterback include the Indianapolis Colts, Carolina Panthers and the Tennessee Titans, all depending on the way they each handle their current quarterback situation.
Amari Cooper, WR, Dallas Cowboys
Cooper's free agency situation with the Cowboys deals closely with how the team will handle Prescott's free agency. If the Cowboys are able to reach a deal with Prescott, they could consider placing the franchise tag on Cooper or vice versa, with Cooper receiving the contract extension and Prescott receiving the franchise tag.
If the Cowboys do not reach an extension agreement or place the franchise tag on Cooper, he enters the free agency market as one of the league's best wide receivers. In 2019, he posted career highs in both receiving yards (1,189) and touchdowns (8). Some other teams that could be interested in signing Cooper include the Philadelphia Eagles, Arizona Cardinals and Buffalo Bills, all who have young quarterbacks to pair with Cooper.
A.J. Green, WR, Cincinnati Bengals
Green is coming off of a season where he did not play due to injury. However, when healthy Green has proved to be one of the best receivers in the NFL. Like other free agent situations, the Bengals could look to place the franchise tag on Green, if they would like to pair him with their No. 1 overall draft pick in the 2020 draft, which is expected to be quarterback Joe Burrow.
If the Bengals don't reach an extension agreement or place the franchise tag on Green, some other teams that could be interested in the 7-time Pro-Bowl wide receiver include the Buffalo Bills, New England Patriots, Denver Broncos and the Seattle Seahawks.
Chris Jones, DT, Kansas City Chiefs
At 26-years old, Jones is one of the best young defensive players in the NFL. Jones is coming off of a season where he tallied 23 tackles, 9 sacks and a forced fumble.
While the Chiefs are likely interested in re-signing Jones, they might not be able to meet his desired contract. According to Sports Illustrated, Jones is believed to be seeking a contract similar to Los Angeles Rams defensive end Aaron Donald, who signed a 6-year contract in 2018 worth $135 million with $86.9 million guaranteed.
The Chiefs are projected to have $13 million in cap space available when the season starts, which is way below what Jones may want. Additionally, if the Chiefs wanted to place the franchise tag on Jones, it would still put them over their cap space, due to the fact that tag would cost about $16 million.
Hunter Henry, TE, Los Angeles Chargers
At 25-years old, Henry has proved to be a top tight end when healthy, but also poses as a major injury risk, playing only 41 games in his first four seasons. He is coming off the 2019 season where he compiled a career-high 55 passes, 652 total receiving yards and 5 touchdowns in 12 games.
With the Chargers' parting ways with Rivers' to make room for a younger quarterback, likely obtained in the 2020 draft, they may want to re-sign Henry as a complement to their new addition. If they decide to let Henry walk, a number of other teams could be interested in signing the young tight end. Those include the New England Patriots, who could use him as bait to lure Brady back, or another team like the Arizona Cardinals, who could be interested in pairing him with their young quarterback Kyler Murray.
Uncommon Knowledge
Newsweek is committed to challenging conventional wisdom and finding connections in the search for common ground.
Newsweek is committed to challenging conventional wisdom and finding connections in the search for common ground.
About the writer
Matthew Impelli is a Newsweek staff writer based in New York. His focus is reporting social issues and crime. In January 2023, Matthew traveled to Moscow, Idaho where he reported on the quadruple murders and arrest of Bryan Kohberger. Matthew joined Newsweek in 2019 after graduating from Syracuse University. He also received his master's degree from St. John's University in 2021. You can get in touch with Matthew by emailing m.impelli@newsweek.com. Languages: English.