2020 Poll: Elizabeth Warren Support Growing as Bernie Sanders' Drops in Battle of Progressives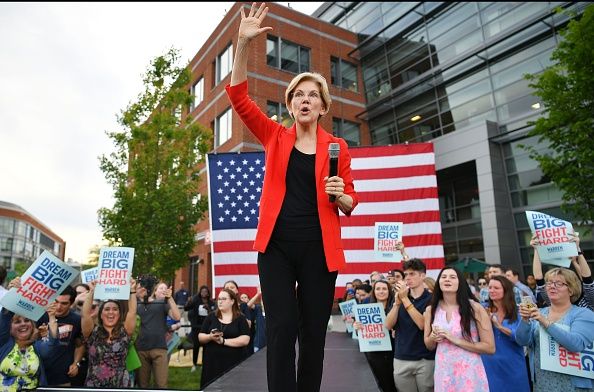 Support for Massachusetts Senator Elizabeth Warren's progressive 2020 presidential bid is growing, while self-described Democratic socialist Vermont Senator Bernie Sanders continues to drop in the polls.
According to a new Fox News survey, Warren has gained 5 percentage points since March and is now polling at 9 percent among Democratic primary voters. Sanders has dropped 6 percentage points since March as he now stands at 17 percent.
Sanders still remains at the top of the crowded Democratic primary field, which as of Friday consisted of 24 candidates vying for the party's nomination to take on President Donald Trump in the upcoming election.
Former Vice President Joe Biden, despite being one of the last candidates to enter the race, has the most support among primary voters. According to Fox News, Biden is polling at 35 percent. Sanders is the closest to Biden but still remains 18 points behind. Warren is in third place, according to the survey, trailing Sanders by 9 percentage points.
Get your unlimited Newsweek trial >
Both Sanders and Warren are considered the more progressive candidates in the 2020 field, churning out bold policy proposals that go after Wall Street and aim to break up large technology companies like Facebook. The two also have plans for free college tuition and universal health care.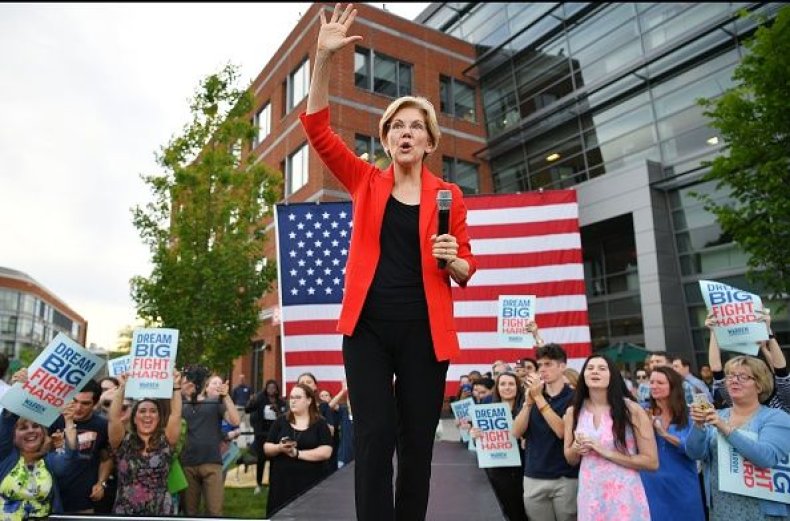 On Friday, Warren became the first 2020 candidate to release a comprehensive plan to protect abortion rights. Her proposal arrived as several states, including Alabama and Georgia, passed strict anti-abortion laws aimed at challenging Roe v. Wade.
"The overwhelming majority of Americans have no desire to return to the world before Roe v. Wade," Warren said in a post as she announced the proposal. "And so the time to act is now."
Get your unlimited Newsweek trial >
Her plan focuses on creating federal statutory rights to abortion, which would prohibit states from trying to pass laws that interfere with the ability of health care providers to perform the procedure. It also urges Congress to pass legislation to prohibit the federal government from imposing restrictions on private health insurers when it comes to abortion-related procedures.
Nearly all the 2020 Democratic hopefuls have spoken out against Republican-led initiatives to limit abortion services. Earlier this week, Democrats labeled Alabama's law, which makes it a felony for doctors to perform an abortion, "disgusting" and "dangerous."
Sanders has not released a plan to protect abortion rights, though he did condemn Alabama lawmakers on Twitter after the controversial law was signed.
"What Alabama is doing is blatantly unconstitutional and disrespects the fundamental right a woman has to make decisions about her own body," he wrote on Twitter. "I say to Gov. Ivey: Veto this cruel bill. Stop the attack on women's rights."
2020 Poll: Elizabeth Warren Support Growing as Bernie Sanders' Drops in Battle of Progressives | U.S.