2020 Presidential Election: Right-Wing Filmmaker Enters Democratic Race to Disrupt 'Insane' Party's Nominating Process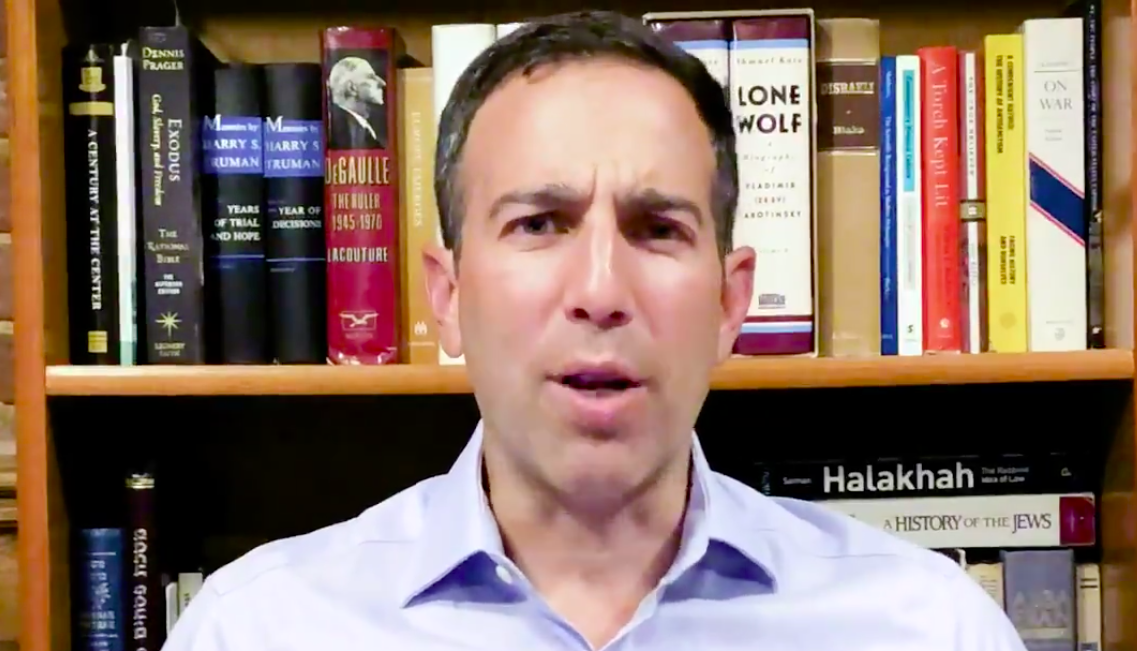 Right-wing documentary filmmaker Ami Horowitz announced Wednesday afternoon that he will be running in the 2020 Democratic primary to become President of the United States in a bid to disrupt the party.
"2020 ANNOUNCEMENT. I'm running for the Democratic Party's presidential nomination because all their current candidates are insane. If 65,000 people donate $1, I will be onstage at next month's #DemDebate and say that to their face," Horowitz tweeted, alongside a video announcing his 2020 bid for president.
"My name is Ari Horowitz and I'm running for the Democratic nomination to be President of the United States," the conservative filmmaker said in the roughly one-minute-long clip. "The Democratic Party has become the party of socialism, open borders and late-term abortions. They've become so radicalized over the past several years that I feel compelled to try to bring some sanity into the discussion."
"So if you want to see me throw an intellectual hand grenade on the Democratic debate stage and hold them accountable, go to AmiForAmerica.com and donate some money. Send some cash. Anything!," he added.
Horowitz's bid will join the list of 24 figures who have already entered the 2020 presidential race or formed a presidential exploratory committee, 22 of which are Democrats and two Republican.
The most prominent Democrats running include former Vice President Joe Biden (D), Sens. Bernie Sanders (I-Vt.), Elizabeth Warren (D-Mass.), Kamala Harris (D-Calif.), Cory Booker (D-N.J.), South Bend Indiana Mayor Pete Buttigieg and former Rep. Beto O'Rourke (D-Texas). On the Republican side, President Donald Trump will be running for reelection so far against just one GOP challenger, former Governor of Massachusetts Bob Weld.
Horowitz is unlikely to make it to the Democratic debates as the Democratic National Committee will move to prioritize candidates if there are more than 20 running. According to Ballotpedia, the first two out of 12 Democratic primary presidential debates will be held in June and July. The first will be hosted by NBC News, MSNBC and Telemundo, while the second will be hosted by CNN.
A Hill-HarrisX poll, released on Monday, showed Biden soaring ahead with a 32-point lead in the Democratic primary race after garnering 46 percent of votes. Sanders lagged behind in second place with 14 percent.