Who's Performing at the 2020 Streamy Awards: Trixie Mattel and Katya Tapped to Host
YouTube is hosting its 10th annual Streamy Awards to celebrate the online creators you love. It's an appropriate way to conclude a year where many of us doubtlessly spent a lot more time online. Besides celebrating online content, the award show also boasts performances from exciting musical artists, appearances by a number of online personalities, and hosting duties from RuPaul's Drag Race alums Trixie Mattel and Katya.
On Wednesday, YouTube announced that Mattel and Katya would MC the online award show with an ad featuring the two drag queens. Likely due to the COVID-19 pandemic, the pair are also forgoing the typical award show format and taking it on the road with a party bus appropriately called the Glam Tram.
According to a press release received by Newsweek, musical performers for the event will include Doja Cat singing her song "Say So," which went viral on TikTok earlier this year, Lewis Capaldi will perform his heartbreaking ballad "Before You Go," and TONES AND I will perform her song "Dance Monkey," which was recently named the "Most Shazamed Song of All Time," according to Billboard.
Besides the musical performances, a handful of YouTubers will also be making appearances. YouTuber turned late night host Lilly Singh, tech-review YouTuber Marques Brownlee, and makeup vlogger Patrick Starrr will all be making appearances.
In the ad, Mattel also promised "lots of surprises" for the 2020 edition of the award show.
Each year, the Streamy Awards honor the best and most popular online video creators on various platforms like YouTube, TikTok, and Twitter. YouTubers Emma Chamberlain, James Charles, and David Dobrik all tied for most nominations this year, with each receiving five in various categories. All three are nominated for the coveted "Creator of the Year" award. Past "Creator of the Year" recipients include comedic vloggers Tana Mongeau (2019) and Shane Dawson (2018) as well vloggers and sketch comedians the Dolan Twins (2017). Prior to 2017, the award was called the "Entertainer of the Year."
The show also celebrates celebrities who have also created popular online content this year. The nominees for crossover awards were almost all celebrities-turned-YouTubers like Jack Black, Naomi Campbell, Kevin James, and Will Smith, but singer Jason Derulo was nominated for his popular presence on TikTok.
Viral stars like Charli D'Amelio and Sarah Cooper received their first Streamy nominations this year, according to Deadline.
The Streamy Awards will air on YouTube on December 12 at 9 p.m. ET (6 p.m. PT).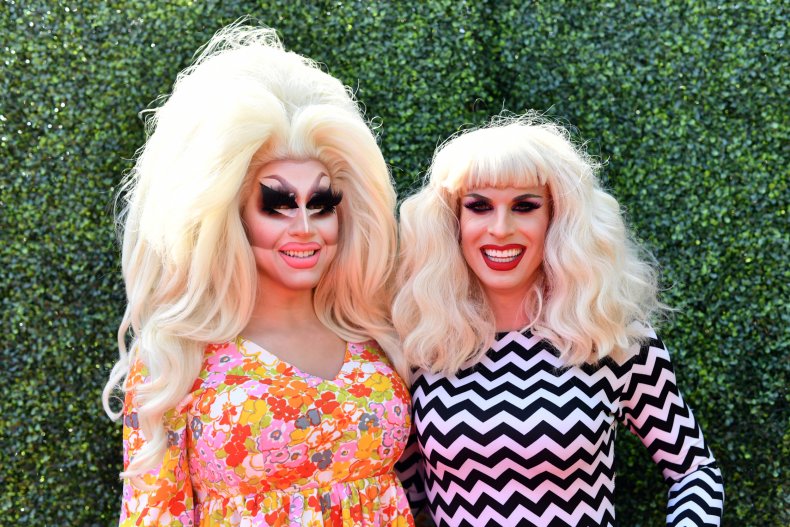 Correction 12/4 9:38 a.m. EST: An earlier version of this story said that Patrick Starrr was nominated for "Creator of the Year."