2020 Was Already Expected to Be A Record Year for Election-Related Lawsuits—Then Coronavirus Happened
The drive to expand vote-by-mail options amid the coronavirus pandemic has caused a major spike in lawsuits in what was already expected to be a banner year for election-related litigation.
"Even before the virus hit, I was predicting that 2020 would see a record level of election-related litigation," Richard Hasen, an election law expert at the University of California, Irvine, told Newsweek.
"So it is not a surprise that the virus is spurring even more litigation, both over virus-related changes to election dates and procedures and also to litigate over the meaning of existing rules in light of the pandemic," he added.
In the past two months since the COVID-19 outbreak became a global health crisis, dozens of lawsuits related to the 2020 election have popped up around the country. In the past week alone, voting rights litigation has been filed in Texas, Georgia, Nevada, Pennsylvania and South Carolina.
Most of these new cases deal directly with vote-by-mail measures as officials seek to balance public health and election security. In Texas, Democrats won a ruling that said fear of coronavirus qualified under state law as a valid excuse for absentee voting. In Michigan, the Democratic PAC Priorities USA is challenging a state law that disallows an absentee ballot if the voter's signature doesn't sufficiently match the signature the state has on file.
Edward Foley, director of the election law program at Ohio State University, agreed that there is an "unusually high level" of election lawsuits happening across the country right now—although he noted that this has been a trend ever since the Bush v. Gore Supreme Court decision in the 2000 presidential election.
"People realized fighting over the voting process can actually make a difference in the outcome," Foley told Newsweek.
In 2016, election litigation increased nearly 25 percent from the previous presidential contest, according to Hasen. Then 2018, which was only a midterm cycle, had more cases than 1996—or likely ever—with 394 lawsuits, he said.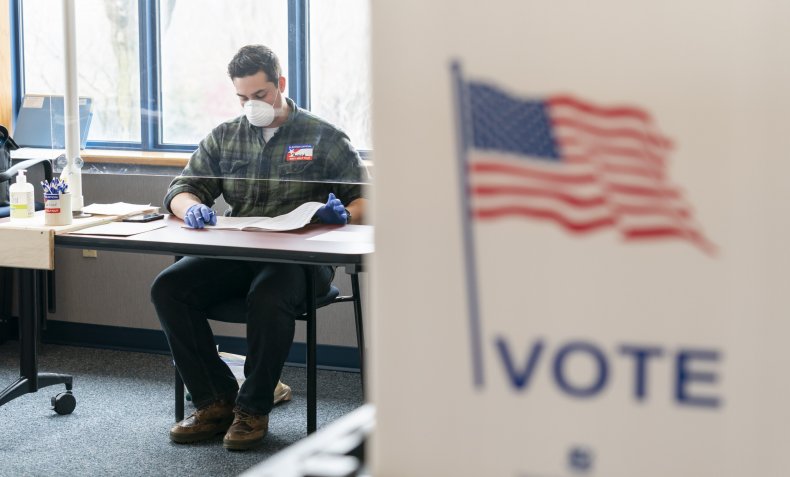 Those numbers will only keep rising, especially as both Republicans and Democrats have vowed to make voting rights litigation a centerpiece of their 2020 strategy. The Republican National Committee announced in February they would spend at least $10 million to defend U.S. elections. Marc Elias, the lead attorney for the Democratic Party voting rights effort, told NPR last week that he's already filed 20 lawsuits in 14 states and that number could "easily double" before the end of the year.
"I just think we're going to see a continued increase in the lawsuits throughout the country about the rules of running the election," said Joshua Douglas, a voting law expert from the University of Kentucky.
But after what happened in the Wisconsin primary earlier this month, where residents were forced to vote in-person even though the state was under a stay-at-home order, experts say it's better these issues get resolved now rather than in November.
"Far better to litigate before the election if fear of getting the virus counts as an 'excuse' to vote by mail in states that require an excuse than for the matter to be the subject of post-election litigation. So I think the litigation now is serving an important clarifying purpose," Hasen said.