This season's books have it all in both fact and fiction—astronauts and airforce pilots, tales from the opioid epidemic, dos and don't of dating, graduate seminars, cults and murders. The Newsweek staff has selected some of the very best to entertain and excite your imagination. Here are our top picks in new fiction and nonfiction to keep you company from the blustery days of late winter until the sun shines in the spring.
FICTION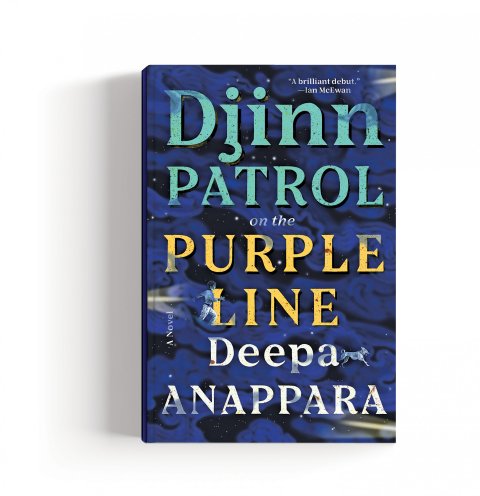 Djinn Patrol on the Purple Line
By Deepa Anappara
February | Random House | $27
Three young friends navigate their way through an Indian city in search of a missing classmate. Anappara builds a world that is at once tender and hostile, and brings us characters that are as real as can be.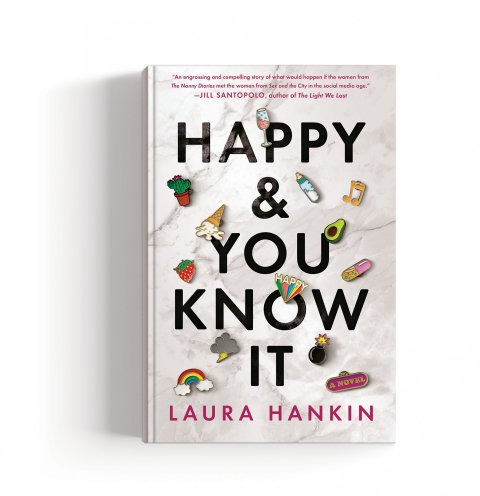 Happy & You Know It
By Laura Hankin
May | Berkley | $26
Inspired by Hankin's real-life experiences as a playgroup musician, Happy & You Know It centers on a former band-member-turned-musician for infants who gets swept up in a group of uber-mommies in New York City.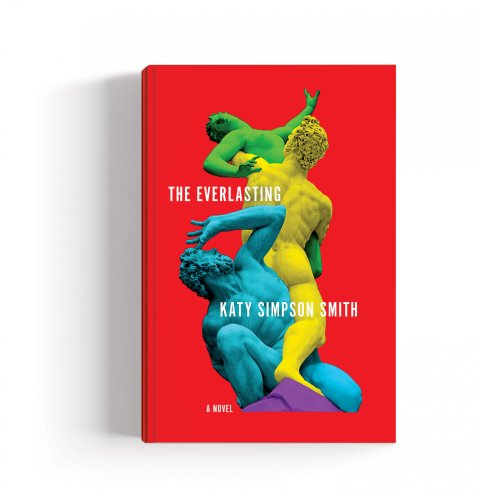 The Everlasting
By Katy Simpson Smith
March | Harper | $28.99
Multiple storylines spanning two thousand years in Italy weave through this elegant feat of historical fiction that follows a child, a princess, a monk and a modern-day biologist. Satan is ever-present, offering his own churlish commentary.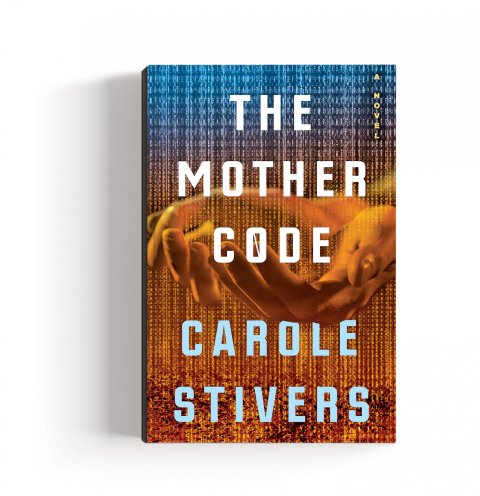 The Mother Code
By Carole Stivers
May | Berkley | $26
Humanity is attempting to save itself in 2049 by raising genetically engineered children inside of robots. The film rights have already been scooped up for this propulsive page turner written by a real-life biochemist.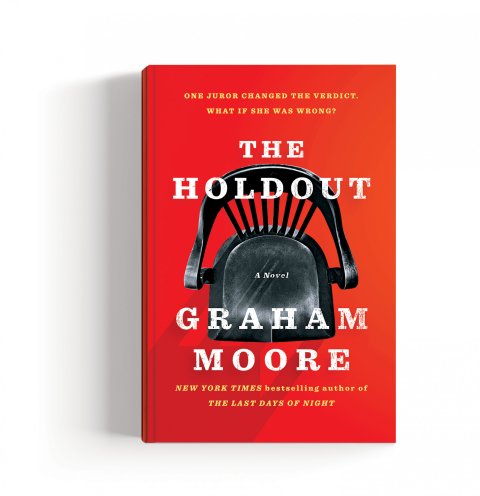 The Holdout
By Graham Moore
February | Random House | $28
A black teacher is accused of murdering a rich, white student, and the trial hinges on one juror. The verdict follows Maya Seale for the rest of her life, steadily creeping toward an inevitable conclusion.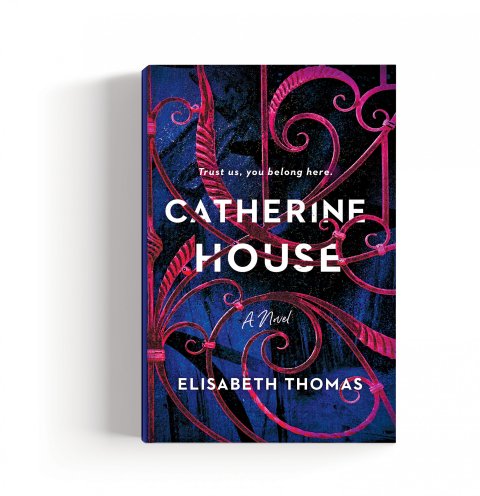 Catherine House
By Elisabeth Thomas
May | Custom House | $27.99
Catherine House is an elite school like no other—but there are secrets hidden behind its prestigious facade. Danger bubbles beneath the surface as students are isolated from the outside world.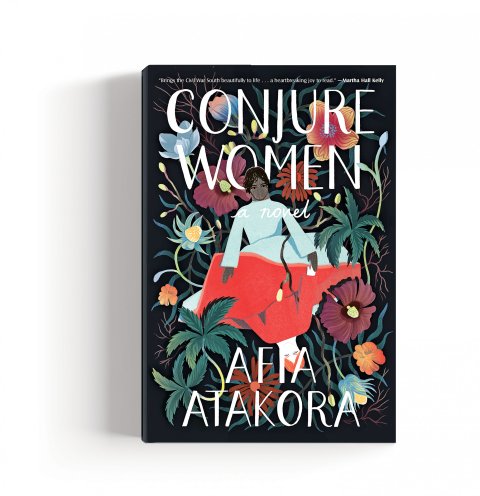 Conjure Women
By Afia Atakora
April | Random House | $27
A midwife, her daughter and their master's daughter are at the center of this story that moves from before until after the Civil War. Atakora's affecting story draws on real-life diaries and accounts from history.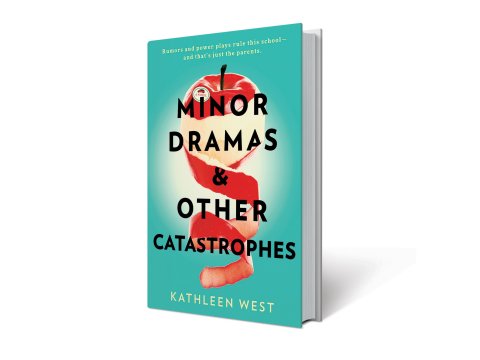 Minor Dramas & Other Catastrophes
By Kathleen West
February | Berkley | $26
A progressive pressure cooker of a school and the explosive nature of social media combine in this thrillingly modern debut. Rumors and school musicals and Facebook and bad behavior abound.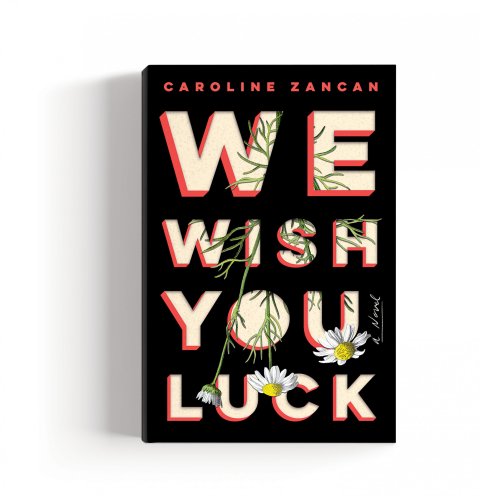 We Wish You Luck
By Caroline Zancan
January | Riverhead Books | $26
Three mysterious graduate students propel this intimate story set in an MFA seminar. This slow burn of a tale unfurls in a way that's both elegant and enthralling.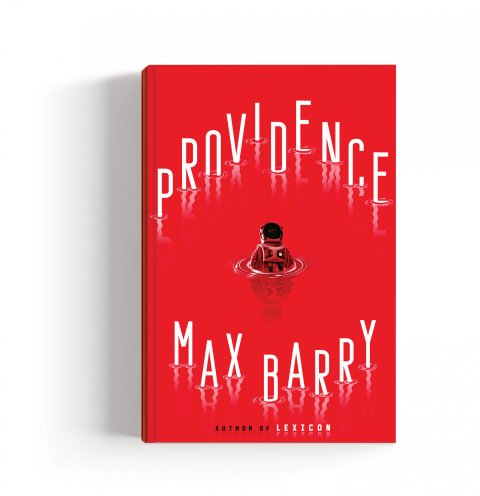 Providence
By Max Barry
March | G.P. Putnam's Sons | $27
Four astronauts on a quest to save humanity from an alien race are at the mercy of a spaceship operated entirely by artificial intelligence in this brain-bending adventure.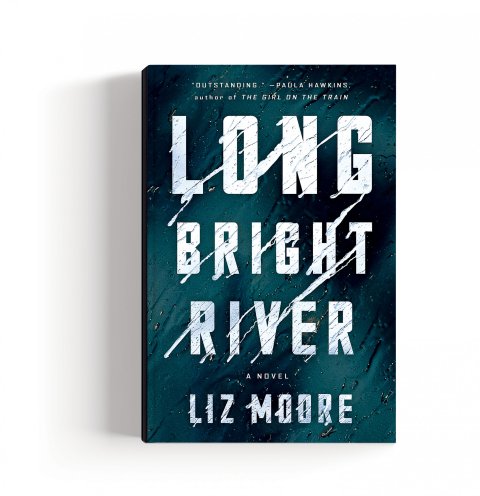 Long Bright River
By Liz Moore
January | Riverhead Books | $26
Moore brings to life an American neighborhood in Philadelphia ravaged by the opioid epidemic in this gritty and emotional story of a cop and her drug-addicted sister. So beautifully written and utterly real you'll want to read every sentence twice.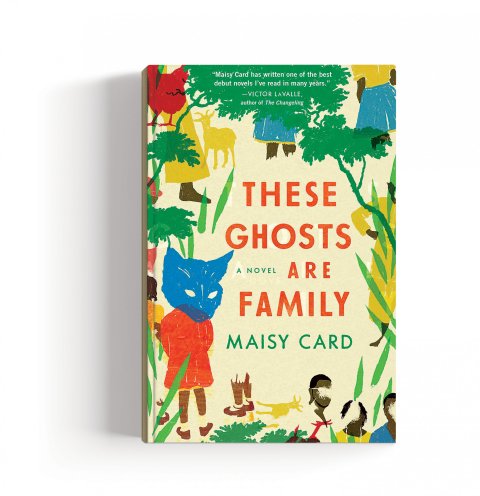 These Ghosts Are Family
By Maisy Card
March | Simon & Schuster | $26
Card's debut novel follows the life of Stanford Solomon—who is really someone else entirely—from colonial Jamaica to present-day Harlem. When Solomon reveals his true identity, he must confront the figures he left behind and reckon with what he lost along the way in a tale of family, regret, history and more.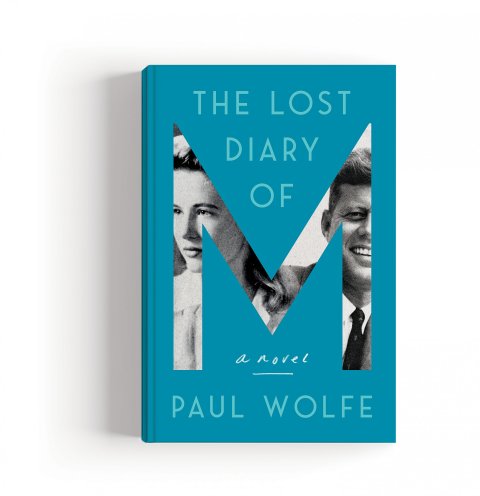 The Lost Diary of M
By Paul Wolfe
February | Harper | $26.99
This imagined diary of Mary Pinchot Meyer, socialite and lover of JFK, simmers with intrigue and sensuality, painting in vivid colors both the magnificence and dark underbelly of Camelot.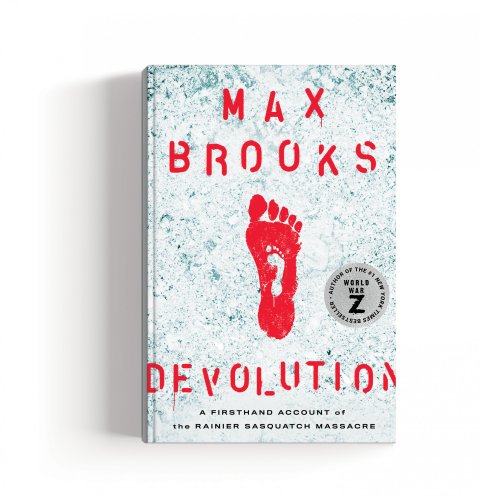 Devolution
By Max Brooks
May | Del Ray | $28
In his classic, fiction-told-as-nonfiction style, the author of World War Z turns his sights to an earthshaking firsthand account of the legend of Bigfoot and an eruption of Mount Rainier—and the massacre that follows.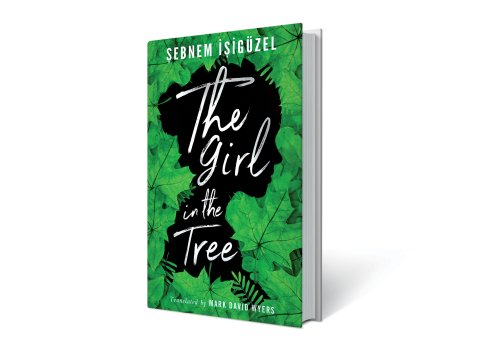 The Girl in the Tree
By Şebnem İşigüzel April | Amazon Crossing | $24.95
A young girl grows up in Istanbul and narrates the stories of her own life and others' from the top of the tallest tree in Gulhane Park. Along comes a boy working in a hotel, who looks to the tree, finds a kindred spirit and falls in love.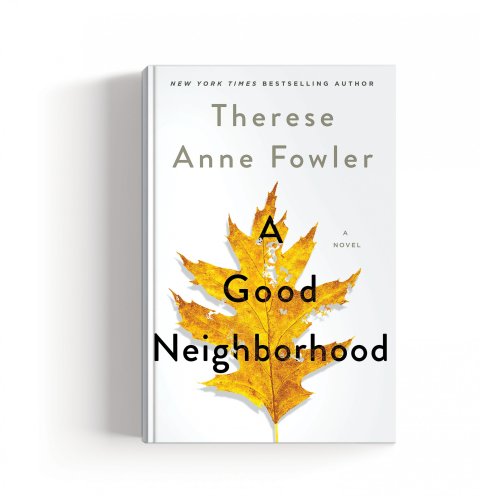 A Good Neighborhood
By Therese Anne Fowler
March | St. Martin's Press | $27.99
Fowler has crafted one of the most precise and timely novels of the year. The daughter of a local businessman starts dating the biracial son of a professor in a leafy North Carolina suburb, boiling toward an inevitable and wrenching conclusion.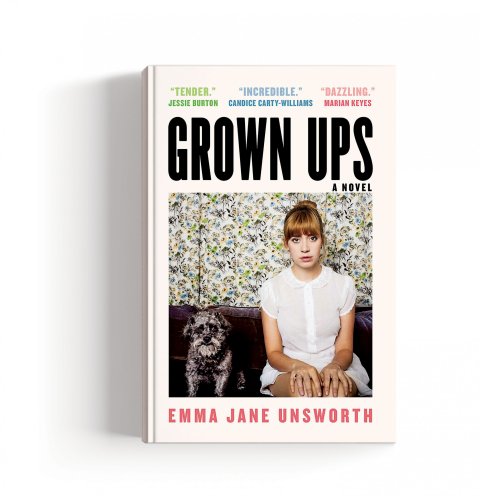 Grown Ups
By Emma Jane Unsworth
May | Gallery/Scout Press | $27
Jenny McLaine is having something of a crisis when we meet her. This witty novel could not be more spot on for our day and age, told through texts, emails and social media posts as Jenny navigates floundering friendships, career failures and best of all, living again with her mother in her 30s.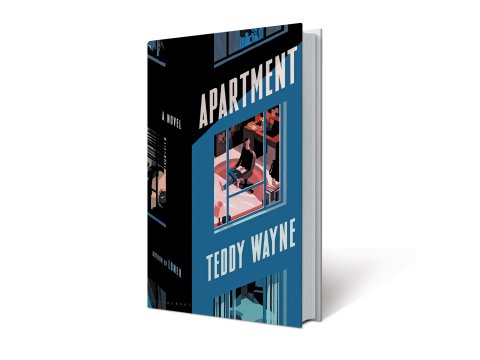 Apartment
By Teddy Wayne
February | Bloomsbury | $26
Apartment is a slim novel narrated by an unnamed man living in a rent-controlled apartment while attending an MFA program in 1996 Manhattan. Worlds collide when he offers a spare bedroom to a classmate, Billy, whose life is much different than his own.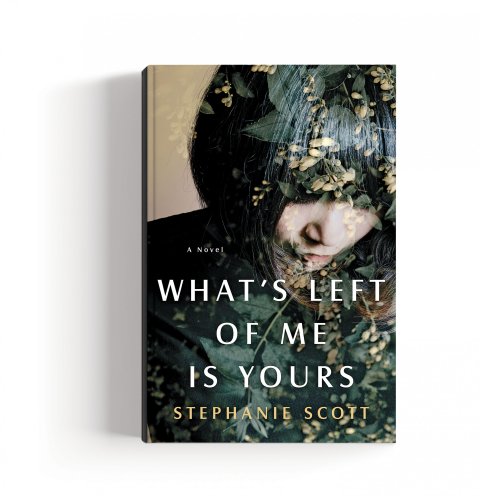 What's Left of Me Is Yours
By Stephanie Scott
April | Doubleday | $26.95
Scott deftly spins a web through modern day Tokyo in this captivating dual-perspective rendering of a young woman determined to find out the truth behind her mother's murder.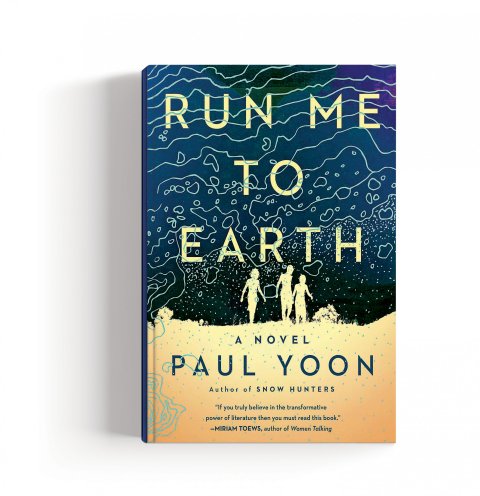 Run Me to Earth
By Paul Yoon
January | Simon & Schuster | $26
An engrossing and luminous tale of three orphan children in 1960s Laos. Using real-life events from the war in Vietnam as inspiration, Yoon crafts an exceptionally human and poignant story.
NONFICTION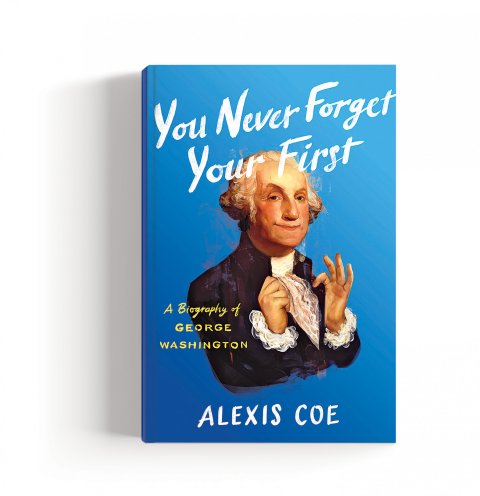 You Never Forget Your First
By Alexis Coe
February | Viking | $27
You've never quite read a biography like this. Chock full of remarkable facts about George Washington—and surprisingly easy to read—this one feels more like reading your favorite fiction.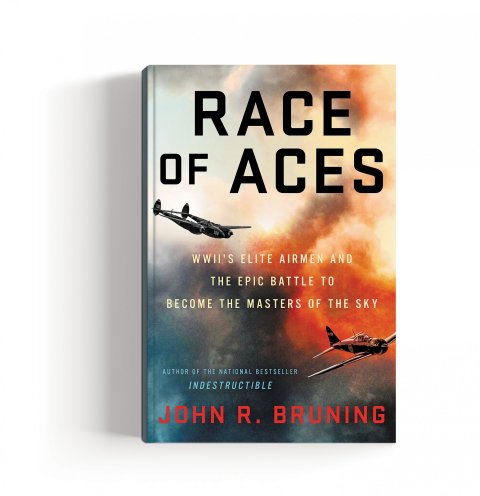 Race of Aces
By John R. Bruning
January | Hachette Books | $30
Five American fighter pilots are in heated contention to become the best of the best, the "ace of aces." The pilots' ambitions collide with their morality and the human toll of World War II.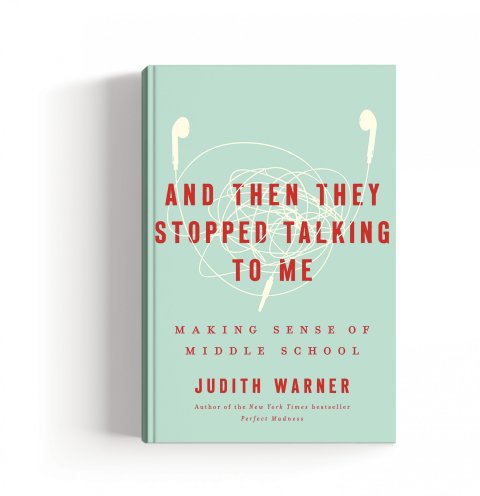 And Then They Stopped Talking to Me
By Judith Warner
May | Crown | $27
Why is middle school so bad? Warner uses the perspective of both kids and adults to analyze why, what we can do to help middle schoolers and how we can make that time happier and more successful.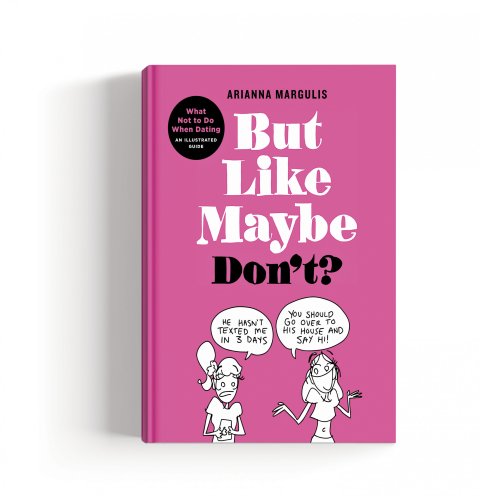 But Like Maybe Don't? What Not to Do When Dating
By Arianna Margulis
February | Rodale Books | $19.99
Instagram cartoonist Margulis goes analog with a laugh-out-loud funny, illustrated guide to the don'ts of dating. She suffered so you won't have to.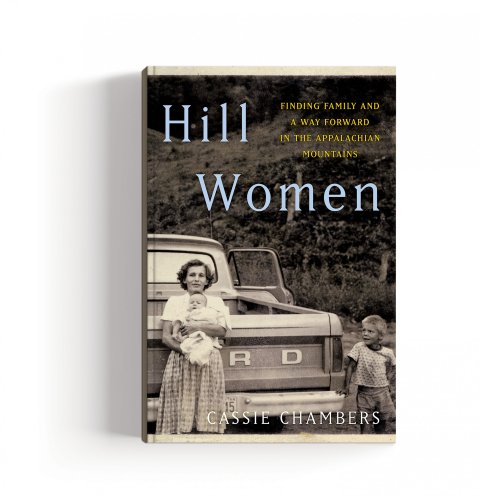 Hill Women
By Cassie Chambers
January | Ballantine Books | $27
Chambers tells the story of her journey from the hollers of Kentucky to her two Ivy League degrees by way of the poor but incredibly strong-willed women who surrounded her.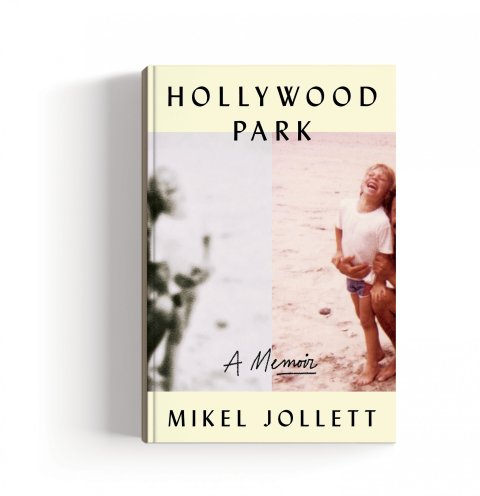 Hollywood Park
By Mikel Jollett
May | Celadon Books | $27.99
Jollett was raised from childhood in a cult, brought up under the leaders of Synanon. With stunning clarity, he tells of his mother's escape and the subsequent trials his family endured.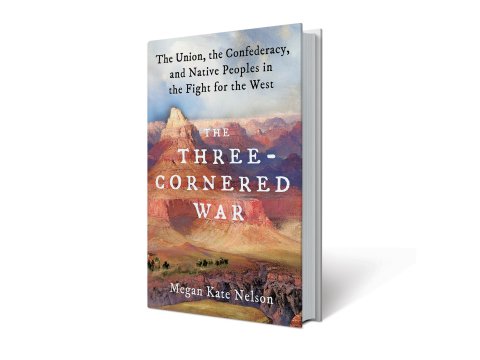 The Three-Cornered War
By Megan Kate Nelson
February | Scribner | $28
Nelson tells one of the lesser known stories of the Civil War here: of western expansion and the Native Americans and soldiers involved.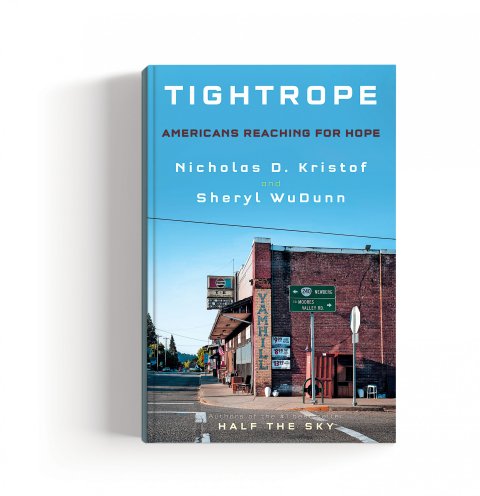 Tightrope
By Nicholas D. Kristof and Sheryl WuDunn
January | Knopf | $27.95
In what may well be the timeliest and most engrossing work of nonfiction this year, WuDunn and Kristof tell the story of Kristof's hometown of rural Yamhill, Oregon. This is the story of neighbors, friends and family, addiction and disease, American blight and the policies that caused it.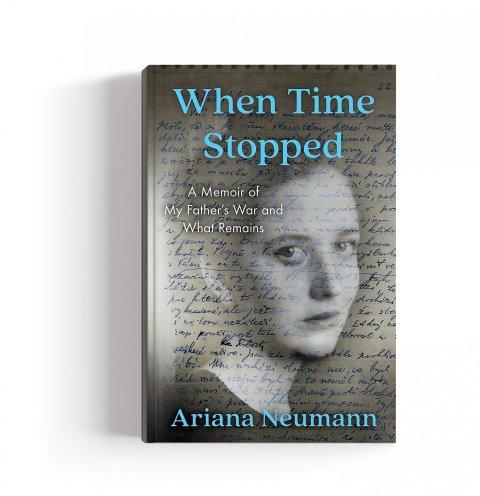 When Time Stopped
By Ariana Neumann
February | Scribner | $28
When Neumann's father dies, she pieces together the secrets of his past before emigrating to Venezuela. Her memoir shares how he escaped from the Nazis by hiding in plain sight on forged papers, gathered information for the Allies and about the courage of her uncle, aunt and grandparents.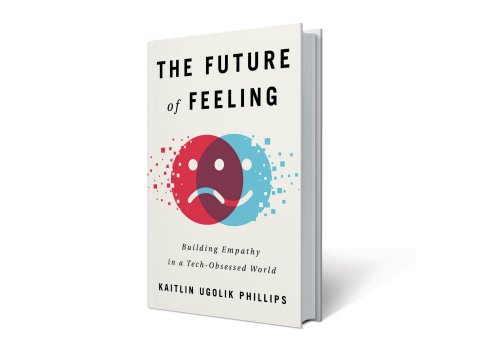 The Future of Feeling
By Kaitlin Ugolik Phillips
February | Little A | $24.95
Ever wonder what our digital world is really doing to our brains? Phillips presciently probes the impact of technology on empathy and lays out what we can do if we're not willing to give it up.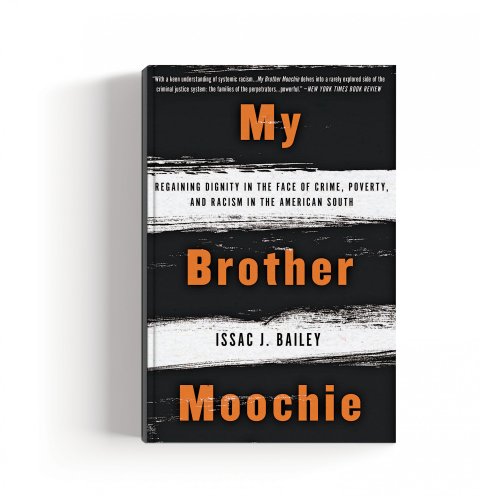 My Brother Moochie
By Isaac J. Bailey
February | Other Press | $25.95
Bailey was just 9 years old when his brother was sentenced to life in prison for murder. Now an adult, Bailey uses his journalist's eye and his own firsthand experience to critically examine crime, race, family and the justice system in America.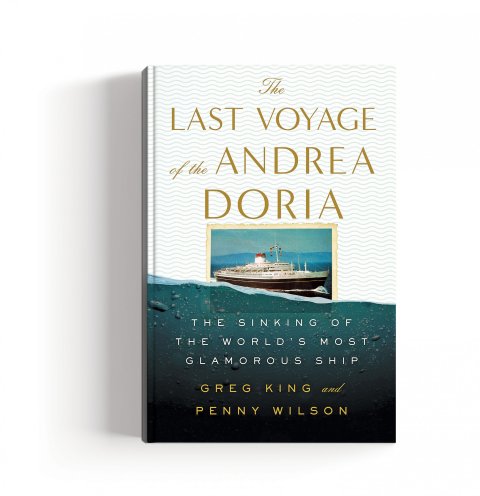 The Last Voyage of the Andrea Doria
By Greg King and Penny Wilson
April | St. Martin's Press | $29.99
The Andrea Doria was a glittering ocean liner draped in luxury that belied its tragic end. King and Wilson craft a wrenching retelling of its sinking as it must have played out in real time.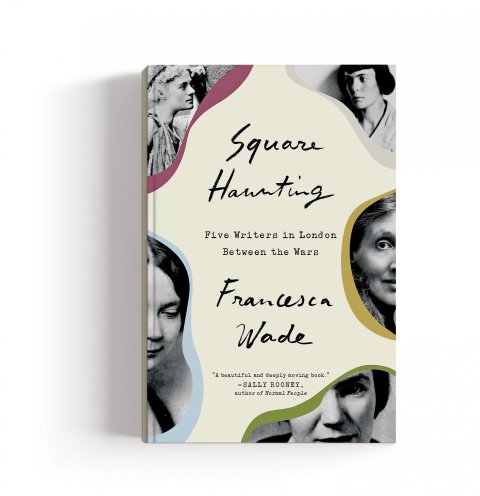 Square Haunting
By Francesca Wade
April | Tim Duggan Books | $28.99
This group biography catalogs the lives of five trailblazing female writers, including Virginia Woolf and Eileen Power, all living in London's Mecklenburgh Square.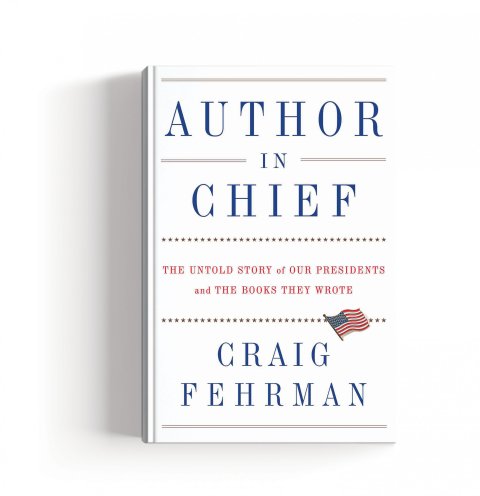 Author in Chief
By Craig Fehrman
February | Avid Reader Press/Simon & Schuster | $30
Historian and journalist Fehrman probes the lives of presidents from George Washington to Donald Trump—and everyone in between—by looking at the books they wrote.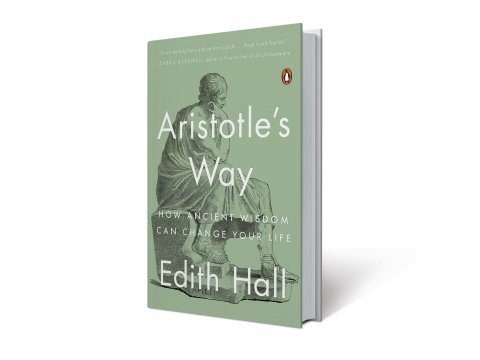 Aristotle's Way
By Edith Hall January | Penguin Books | $17
Hall translates Aristotle's philosophies on happiness and what it means to be content for our current age, and it might be exactly what we need.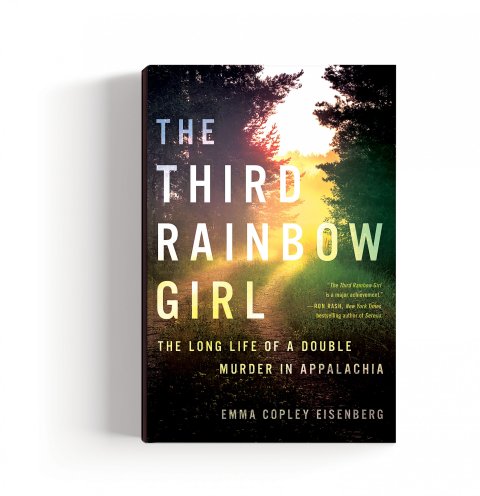 The Third Rainbow Girl
By Emma Copley Eisenberg
January | Hachette Books | $27
Two young women are murdered in Pocahontas County, West Virginia, in 1980, and the killer is never found. As the "Rainbow Murders" pass into legend, Eisenberg, who lived in Pocahontas, reckons with how the violence shaped those who lived there.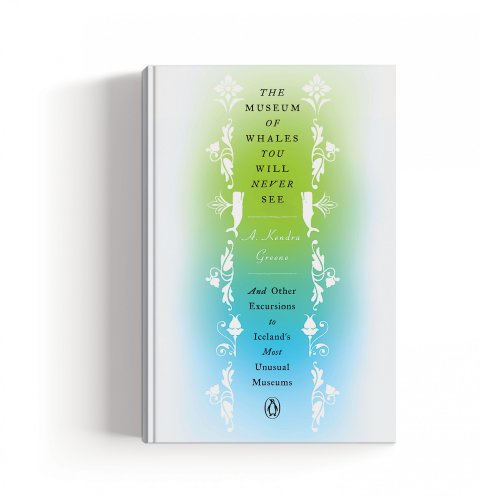 The Museum of Whales You Will Never See
By A. Kendra Greene
May | Penguin Books | $22
Unseen treasures are hidden in the corners of Iceland—and inside this book. Glittering with whimsy and speckled with small drawings, The Museum of Whales provides a much-needed detour to a place most of us won't ever get to see.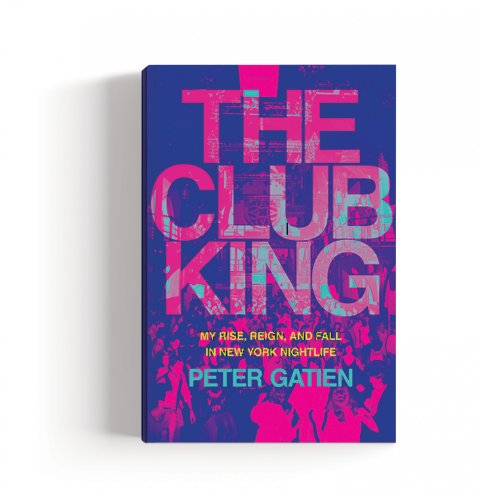 The Club King
By Peter Gatien
April | Little A | $24.95
Gatien once dominated the empire that is New York nightlife. Now he's telling his story—the highs, the hedonism and all the gritty details.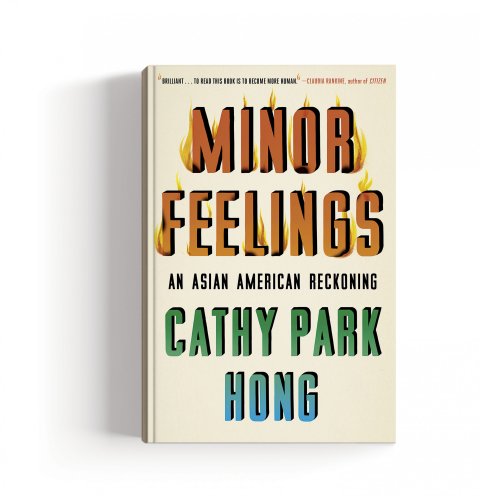 Minor Feelings
By Cathy Park Hong
February | One World | $27
Poet and professor Hong uses her own experiences as a jumping off point to examine race and emotion in the United States.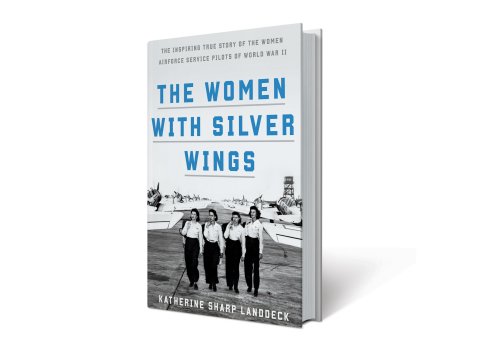 The Women With Silver Wings
By Katherine Sharp Landdeck
April | Crown | $28
More than 1,100 women answered the call during World War II to be a part of the Women Airforce Service Pilots. This is their story.